The Day No One Played Together
A Story About Compromise
Donalisa Helsley
2012 Bronze Medal
26 Pages
Check current price
Children - General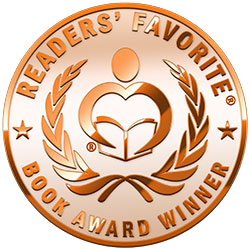 Reviewed by Lori M for Readers' Favorite

It's nice to see diversity represented in a children's book, with illustrations of children in color and names that aren't your basic Mary and John. Good job, Donalisa Helsley (author).

The story is presented so wonderfully as it describes a typical household of two sisters who each wants to play something different and when one doesn't get her way, the girls separate to play alone. But as we all know, playing alone isn't nearly as much fun as having someone to play with.

That's where the mom enters the story and teaches the girls the meaning of the word "compromise," and asks them to think of ways that each sister could get what she wants while they played together. Voila! Jadyn and Genesis, the sisters, find a way to make each of them happy by incorporating each of their desires into a new play theme . . . in other words, they compromised.

In these days where our children are becoming more and more computer and technology literate at the expense of social interaction, it's good to see a book for children that teaches them how to compromise to get along. It's an especially important message for little girls because they don't get the team sports experience as much as little boys do and girls sometimes have a harder time learning to get along and share.

It's a cute little book that can be read to a child or that a child would read by himself.
Toby The Pet Therapy Dog
And his hospital friends
Charmaine Hammond
2012 Finalist
36 Pages
Check current price
Children - General
Reviewed by Kristie Ingerto for Readers' Favorite

Toby, The Pet Therapy Dog, and His Hospital Friends, written by Charmaine Hammond and illustrated by Rose Anne Prevec, is an adorable book to share with children. Not only is the story enjoyable and the pictures well done, this is a great message to share with children of thinking about others and helping others. Every Wednesday Toby goes to the hospital and spends time with the children and an elderly woman. Toby and those he interacts with all look forward to the Wednesday visits, and Toby helps the children and Mrs. Smith feel better and smile while staying in the hospital.

This story is well written and a good length for young children. Toby is a great role model, even if he is a dog! The children will see and hear about Toby doing this kind act, and this is a positive message encouraging them to help others in a way they are able. The questions included at the end of the book are a great addition to the story as these will force the children to think about and process the story. Also, it helps the children to connect with the story and think about how they have and how they could in the future help others and be a good friend. This book would be a great resource to use in a classroom or small group to help encourage kindness and giving back to others.
The Golden Pathway
Donna M. McDine
2012 Honorable Mention
24 Pages
Check current price
Children - General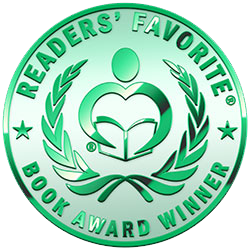 Reviewed by Rita Vetsch for Readers' Favorite

The Golden Pathway is a heart-gripping children's story written by Donna M. McDine with illustrations by K.C. Snider. This story takes place during the dreadful days when people were allowed to own slaves and abuse them. A boy named David lives on a farm with his ma and pa. His pa is a mean soul and owns a slave named Jenkins who is just sixteen years old and works in the cotton fields for him. One night, David hears the terrible screams of agony coming from the barn where Jenkins is being whipped by Pa. David feels a great amount of compassion for Jenkins and knows that slavery is wrong. David is compelled to do everything in his power to help Jenkins because he knows he will soon die from the continual beatings. David will have to find incredible strength and courage to help Jenkins escape slavery and to stop the horrible beatings and torture inflicted upon him unjustly.

The Golden Pathway is written specifically for children 8-12 years old and is written perfectly to their level of understanding. It is easy to comprehend and the plot flows smoothly. The illustrations are beautifully depicted and complement the wording immensely. I found this story to be powerful, inspiring and something that will provide children with a valuable lesson about slavery and freedom as part of American History. I can see this book also providing a valuable tool for children to ask questions and bring about important conversation. I feel strongly that this book is a must read for all children ages 8 and up.
Would You Still Love Me If...
Wendy LaGuardia and Patricia Keeler
2011 Gold Medal
Kindle Edition
Check current price
Children - General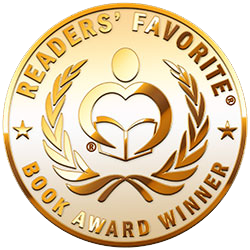 Reviewed by Robin McCoy for Readers' Favorite

This is a very touching story to read to your young child, ages 2-8. As Michael grows from preschool to adult age, he is taught invaluable life lessons through the help of his mother's guidance and love. Michael is taught that there will be challenges and obstacles in life, and that it is important to persevere and give it his all. He shouldn't not try or give up. What a great message to send to children! Michael's mother helps him believe in himself and teaches him that anything is possible, if he puts his mind and heart into it. Dream big!!!! This is what I hope to instill in my children. The world is at their fingertips, and we see this with this heart-warming story. I don't want to spoil the ending, but it is very touching and truly shows the strong bond between Michael and his mother, and how a love between a mother and child remains strong, even while the children grow up, move away and start a family of their own.

As an added bonus to the beautiful story line and illustrations, there are 16 dog bones hidden in the story for your child to find. This will keep them engaged in the story as they try to find them. This is truly a book I will continue to read to my children and pass along to family and friends.
Patty Pom-Poms
Alise Cayen
2011 Finalist
Kindle Edition
Check current price
Children - General
Reviewed by Kristie Ingerto for Readers' Favorite

"Patty Pom-Poms" written by Alise Cayen is an enjoyable children's book to read and share! Patty wants to be involved in sports just like her older brothers and her friends. Patty tries out for a few teams and these sports are just not for her. One night while at her brother's football game, Patty discovers her sport - being a cheerleader! Patty becomes involved with cheer leading and is a part of a team!

Cayen conveys important messages in this book to her readers. Cayen has included an introduction to her book discussing the importance and benefits of participating in extracurricular activities. However, children can become easily discouraged while participating in try-outs or discovering that something is not really what they thought it would be and then they choose to give up instead of trying again or trying something else. Cayen's story will encourage readers to keep on searching and trying activities until they find that "perfect fit." It also expresses to the readers that it may take a few tries and time to really find a team to belong to and to not give up.

The illustrations are so bright and vivid that they add a lot to the story and will really hold a child's attention. Also, I love that the book is written in rhyme as this also hold's a child's attention and makes for a fun read! The book is a perfect length as it is not too long that children will lose attention, but it is long enough to adequately convey the message to the readers!
Bellyache
A Delicious Tale
Crystal Marcos
2011 Silver Medal
154 Pages
Check current price
Children - General
Reviewed by Anne Boiling for Readers' Favorite

Peter was on a school holiday. He planned to spend the day with his grandfather working in the sweet shop. Peter was already thinking about all the goodies he would eat. Papa burst his bubble when he told him he would be rewarded with three pieces of candy. Peter carefully chose his three delicious pieces of candy. Papa asked him to help stock the gummy jars. He helped himself to a few worms and gobbled them down. He did't stop there; soon he had gobbled a cupcake and that was before lunch. Peter journeys to a faraway land where he learns a lesson on forgiveness and acceptance.

In this delicious story our main character makes some very poor choices and learns some bellyaching lessons. The author is talented and imaginative. This is a delightful tale sure to please elementary age students. It left me craving dark chocolate. I can hardly wait to share it with my grandchildren. I eagerly await the next offering by this author.
Contact Author -