Little Kicker's First Rainstorm
Sandy Sprott
2013 Finalist
40 Pages
Check current price
Children - General
Reviewed by Kristie Ingerto for Readers' Favorite

Little Kicker's First Rainstorm, written and illustrated by Sandy Sprott, is the second in her Little Kicker Book series, and it is one that you do not want to miss! Little Kicker experiences his first rainstorm and at first he is afraid. Little Kicker's parents comfort him and teach him to pray when he is afraid. They ask God to keep them safe in the storm and to help Little Kicker so he will not be afraid. Little Kicker then looks around to see how the other animals on the farm are reacting to the rainstorm, and they are all enjoying the rain. Little Kicker learns a valuable lesson during the rainstorm. He learns to pray when he is afraid and he learns that rain is important. God sends rain so we have water to drink and the water makes our food grow.

This is another book that is a must-have for families who want to teach their children to trust God at a young age. Children will enjoy spending time with Little Kicker and the animals on the farm as they learn scripture based values. Little Kicker's fears are diminished after praying. Sandy the Sow Pig is enjoying the first big mud puddle and Becky the Bunny is thanking God for the rain because it helps her carrots grow nice and juicy. Children will learn to identify ways that rain is good in their own lives just as it is for each of the animals in the story.

The illustrations are filled with details and offer great opportunities for further discussion throughout the book. Fun activities and facts at the end of the book promote discussion as well. I am looking forward to reading many more books in this series.
With You Always
Danielle Leibovici, LMFT
2012 Silver Medal
62 Pages
Check current price
Children - General
Reviewed by Kristie Ingerto for Readers' Favorite

"With You Always," written by Danielle Leibovici, LMFT, is a touching story that will be treasured by children and adults alike. A little boy is afraid one night and runs into his grandmother's room. She comforts him by explaining that no one is ever alone and shares a song with him: "you are never alone, you are not on your own, like the sun with its rays, I am with you always." When he questions how she can always be with him, they discuss how he knows that the air is there. It is because he breathes it and feels it when the wind blows; that is how he knows. One day the boy comes home and everyone is sad because his grandmother has passed away. The boy goes outside, the wind blows and he remembers what his grandmother told him and he knows that she is there with him. On special occasions such as his high school graduation and his wedding, the wind blows and he is reminded of the song and that his grandmother is there. One night, soon after becoming a father, he goes into the baby's bedroom and shares the song with her and it is passed down through to his children and grandchildren.

This story reminded me of the timeless book, "Love You Forever," as they both focus on promises that are shared among loved ones. The illustrations compliment the story so well as they are beautiful and soothing. This is an excellent book to share with someone after a loss of a loved one, but it is also an excellent book to read periodically as it will remind each of us that we are not alone. While reading this book, I found myself thinking about loved ones whom I have lost, specifically my grandparents, and the special moments I had shared with them and also the moments that they physically missed, but yet I know they were there in spirit. Also, it is important to note that this book is not based upon one type of religion; it is neutral with regard to what religion one may adhere to and each person/family can expand on the religious aspect of the book with their own personal beliefs.
Zippy and the Stripes of Courage
Candida Sullivan
2012 Finalist
Kindle Edition
Check current price
Children - General
Reviewed by Kristie Ingerto for Readers' Favorite

"Zippy and the Stripes of Courage," written by Candida Sullivan and illustrated by Jack Foster, is an excellent story for helping children to accept themselves even if they are different from their peers. Zippy is the only zebra in his family and the only zebra he knows who was born without any stripes. Zippy is constantly being stared at and asked questions about his lack of stripes, so Zippy will hide and keep to himself. One day while Zippy is looking at his reflection is the water a group of zebras notice him and invite him to play. Zippy is enjoying himself until the group decides to cross Crocodile Crossing. Zippy is afraid to cross and his new friends tease him because he is afraid. When hyenas chase after the group of zebras, Zippy is tempted to not help them, but he is encouraged by a wise owl to make a good choice and help the group of zebras since it is good to treat others as you would like to be treated yourself. Zippy feels ashamed that he is not like the other zebras and he does not like himself. After helping his new friends by being brave, Zippy is praised for being brave and for the first time in his life Zippy feels good about himself and accepts himself for who he is.

This book is a great resource to use with children to help them accept themselves for who they are even if they are not exactly like their peers. It also helps them to accept others who may be different from themselves. Filled with bright and fun illustrations, this book will grab children's attention and keep them involved in the story. The book concludes with a page of discussion questions from Dr. Rick Metrick which will really help the young readers to learn from this story and apply it to their own lives.
The Many Adventures of Mortimer Crump
Mandi Tillotson Williams
2012 Gold Medal
28 Pages
Check current price
Children - General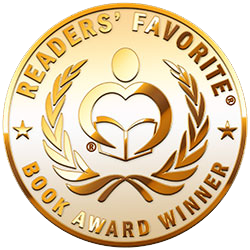 Reviewed by Joy Hannabass for Readers' Favorite

Mortimer wasn't sure about a monster the bird was telling him about, but Boo Woolly turned out to be a nice monster, taking him to a wonderful colorful place full of fun and candy. Mortimer really liked Boo Woolly and wanted to be his friend, but then Boo Woolly was kidnapped. Poor Mortimer, what do you think happened to him? Well, he was very sad and confused because he didn't know what was going on. And you can read the whole of Mortimer's story in this wonderful book and find out just what happened to him.

What a wonderful and colorful book for any public, private or school library! This rhyming tale of friendship between Mortimer and Boo Woolly is full of yummy delicious food, including a chocolate commode; what a fun that is! Wouldn't this do wonders for potty training! And I love the crayon coloring style of illustrations, going along with the carnival and candy theme, bringing the story more to life for children. I especially like that the young reader can relate to the coloring book style pictures colored with the crayons. Between the illustrations and the candy land theme, this book will surely captivate children of all ages. Well, to be honest, it captured my heart and attention, and I am far from being a child. And lastly, this book teaches small children that there are nice monsters like Boo Woolly and they don't need to be afraid.

I highly recommend this book for all libraries and for children of all ages. It is a book they can't go wrong with because it will surely become one of their favorite books.
Johnny Big-Ears
The Feel-Good Friend
John Paul Padilla
2012 Finalist
32 Pages
Check current price
Children - General
Reviewed by Joy Hannabass for Readers' Favorite

Johnny Big Ears get his name because, well, he has big ears. But it is OK because he has long curly hair and his family love him and his curly hair and don't mind his big ears at all. But now that he is old enough to go to school, he doesn't know what his school friends will say about his ears.

Well, it seemed to be going well until recess time, and that is when some of the kids in class started teasing him and calling him names in front of everyone. Being the first time Johnny had been teased, he wasn't sure how to act, so he tried to ignore them and think of good things his mom had told him, but it was just too much for him and he began to cry. But then something good happened. Johnny Big Ears met a new friend, and guess what his name is? Well, you need to read the book to find out, and to find out what happens with Johnny and his new friend. And what happened to the bullies who were teasing Johnny? You can read all of that and more in this wonderful book.

I love this book because it teaches children that it is OK to be different. I have witnessed so many children working in public schools and at church being bullied that it is wonderful to see a book so well-written just for those special children. This story is fun, exciting and easy to read and the illustrations set the mood for the story really well. The characters are fun to look at and the colors give a warm feeling. And Johnny's hair is so adorable, even after his mom had it cut.

This book is a must for public, school and church libraries. And if your child is one that is being bullied buy others, I highly recommend that you purchase this book for your home library.
The Day No One Played Together
A Story About Compromise
Donalisa Helsley
2012 Bronze Medal
26 Pages
Check current price
Children - General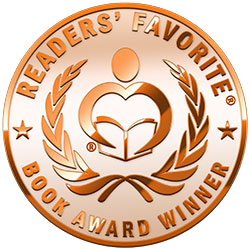 Reviewed by Lori M for Readers' Favorite

It's nice to see diversity represented in a children's book, with illustrations of children in color and names that aren't your basic Mary and John. Good job, Donalisa Helsley (author).

The story is presented so wonderfully as it describes a typical household of two sisters who each wants to play something different and when one doesn't get her way, the girls separate to play alone. But as we all know, playing alone isn't nearly as much fun as having someone to play with.

That's where the mom enters the story and teaches the girls the meaning of the word "compromise," and asks them to think of ways that each sister could get what she wants while they played together. Voila! Jadyn and Genesis, the sisters, find a way to make each of them happy by incorporating each of their desires into a new play theme . . . in other words, they compromised.

In these days where our children are becoming more and more computer and technology literate at the expense of social interaction, it's good to see a book for children that teaches them how to compromise to get along. It's an especially important message for little girls because they don't get the team sports experience as much as little boys do and girls sometimes have a harder time learning to get along and share.

It's a cute little book that can be read to a child or that a child would read by himself.
Toby The Pet Therapy Dog
And his hospital friends
Charmaine Hammond
2012 Finalist
36 Pages
Check current price
Children - General
Reviewed by Kristie Ingerto for Readers' Favorite

Toby, The Pet Therapy Dog, and His Hospital Friends, written by Charmaine Hammond and illustrated by Rose Anne Prevec, is an adorable book to share with children. Not only is the story enjoyable and the pictures well done, this is a great message to share with children of thinking about others and helping others. Every Wednesday Toby goes to the hospital and spends time with the children and an elderly woman. Toby and those he interacts with all look forward to the Wednesday visits, and Toby helps the children and Mrs. Smith feel better and smile while staying in the hospital.

This story is well written and a good length for young children. Toby is a great role model, even if he is a dog! The children will see and hear about Toby doing this kind act, and this is a positive message encouraging them to help others in a way they are able. The questions included at the end of the book are a great addition to the story as these will force the children to think about and process the story. Also, it helps the children to connect with the story and think about how they have and how they could in the future help others and be a good friend. This book would be a great resource to use in a classroom or small group to help encourage kindness and giving back to others.
The Golden Pathway
Donna M. McDine
2012 Honorable Mention
24 Pages
Check current price
Children - General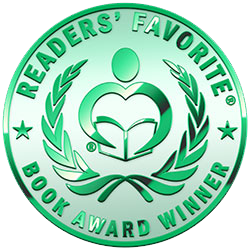 Reviewed by Rita Vetsch for Readers' Favorite

The Golden Pathway is a heart-gripping children's story written by Donna M. McDine with illustrations by K.C. Snider. This story takes place during the dreadful days when people were allowed to own slaves and abuse them. A boy named David lives on a farm with his ma and pa. His pa is a mean soul and owns a slave named Jenkins who is just sixteen years old and works in the cotton fields for him. One night, David hears the terrible screams of agony coming from the barn where Jenkins is being whipped by Pa. David feels a great amount of compassion for Jenkins and knows that slavery is wrong. David is compelled to do everything in his power to help Jenkins because he knows he will soon die from the continual beatings. David will have to find incredible strength and courage to help Jenkins escape slavery and to stop the horrible beatings and torture inflicted upon him unjustly.

The Golden Pathway is written specifically for children 8-12 years old and is written perfectly to their level of understanding. It is easy to comprehend and the plot flows smoothly. The illustrations are beautifully depicted and complement the wording immensely. I found this story to be powerful, inspiring and something that will provide children with a valuable lesson about slavery and freedom as part of American History. I can see this book also providing a valuable tool for children to ask questions and bring about important conversation. I feel strongly that this book is a must read for all children ages 8 and up.
Would You Still Love Me If...
Wendy LaGuardia and Patricia Keeler
2011 Gold Medal
36 Pages
Check current price
Children - General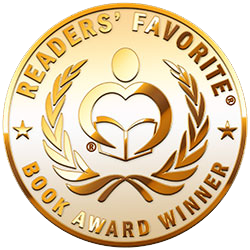 Reviewed by Robin McCoy for Readers' Favorite

This is a very touching story to read to your young child, ages 2-8. As Michael grows from preschool to adult age, he is taught invaluable life lessons through the help of his mother's guidance and love. Michael is taught that there will be challenges and obstacles in life, and that it is important to persevere and give it his all. He shouldn't not try or give up. What a great message to send to children! Michael's mother helps him believe in himself and teaches him that anything is possible, if he puts his mind and heart into it. Dream big!!!! This is what I hope to instill in my children. The world is at their fingertips, and we see this with this heart-warming story. I don't want to spoil the ending, but it is very touching and truly shows the strong bond between Michael and his mother, and how a love between a mother and child remains strong, even while the children grow up, move away and start a family of their own.

As an added bonus to the beautiful story line and illustrations, there are 16 dog bones hidden in the story for your child to find. This will keep them engaged in the story as they try to find them. This is truly a book I will continue to read to my children and pass along to family and friends.
Patty Pom-Poms
Alise Cayen
2011 Finalist
36 Pages
Check current price
Children - General
Reviewed by Kristie Ingerto for Readers' Favorite

"Patty Pom-Poms" written by Alise Cayen is an enjoyable children's book to read and share! Patty wants to be involved in sports just like her older brothers and her friends. Patty tries out for a few teams and these sports are just not for her. One night while at her brother's football game, Patty discovers her sport - being a cheerleader! Patty becomes involved with cheer leading and is a part of a team!

Cayen conveys important messages in this book to her readers. Cayen has included an introduction to her book discussing the importance and benefits of participating in extracurricular activities. However, children can become easily discouraged while participating in try-outs or discovering that something is not really what they thought it would be and then they choose to give up instead of trying again or trying something else. Cayen's story will encourage readers to keep on searching and trying activities until they find that "perfect fit." It also expresses to the readers that it may take a few tries and time to really find a team to belong to and to not give up.

The illustrations are so bright and vivid that they add a lot to the story and will really hold a child's attention. Also, I love that the book is written in rhyme as this also hold's a child's attention and makes for a fun read! The book is a perfect length as it is not too long that children will lose attention, but it is long enough to adequately convey the message to the readers!
Contact Author -