Gimme-Jimmy
Sherrill S. Cannon
2012 Silver Medal
32 Pages
Check current price
Children - Fable
Reviewed by Kristie Ingerto for Readers' Favorite

"Gimme-Jimmy" is a delightful children's book written by Sherrill S. Cannon and illustrated by Kalpart. This is a great story to teach young children good manners, specifically not to be selfish. James, known as Jimmy, is a bully and demanding towards others. Others begin to call him "Gimme-Jimmy" as he is known for his actions and words that are always demanding and about himself. Jimmy's hand begins to grow and grow until it hurts him to carry it around and it becomes difficult to do everyday tasks. Jimmy begins to be nice and polite and follows his new rule and he discovers this is the best way to act!

This book is written in rhyme and is very "catchy" to read. The illustrations are well done and go along perfectly with the story. "Gimme-Jimmy" is a great tool for teaching manners and get a point across to young children. Obviously a child's hand is not going to physically grow like that as a result of being selfish, but it is a great start to a discussion with children about what will and does actually happen. Reading this story would be great to go along with a classroom or small group curriculum as it would be an excellent resource or even a way to jumpstart additional activities and discussions pertaining to manners. Jimmy will be a memorable character and this book will be a memorable story to help children remember not to be "gimmes" and follow the polite rule.
The Little Rose
Sheri Fink
2012 Gold Medal
28 Pages
Check current price
Children - Fable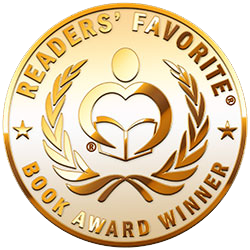 Reviewed by Kristie Ingerto for Readers' Favorite

"The Little Rose" is a beautiful story written by Sheri Fink and illustrated by Mary Erikson Washam. Little Rose was surrounded by weeds and never felt as if she fit in with them. Little Rose was teased, called names and treated poorly by those around her. Suddenly one day a Lady noticed Little Rose and came back the next day and transplanted her into a flower bed at her home. Being in a new environment where she is cared for and treated nicely, Little Rose thrives and enjoys life.

This is a beautiful story illustrating how people, adults and children alike, respond to those around them and their environments. Just as Little Rose was miserable, stayed small and felt bad about herself in a bed of weeds, so will people who are surrounded by others who do not treat them well. In order to be happy and live up to one's potential, one must be surrounded by others who treat one another with kindness and is given an opportunity to be one's self and grow. This is a good and important lesson for children and a reminder for adults. The story is easy to read as it flows well, is easily understood and is geared toward children and would be a great resource for parents, teachers and counselors. I think this book will be appreciated by people of all ages as it is a timeless lesson that is beautifully illustrated both verbally and visually.
The Many Colors of Friendship
Rita Kaye Vetsch
2012 Honorable Mention
Kindle Edition
Check current price
Children - Fable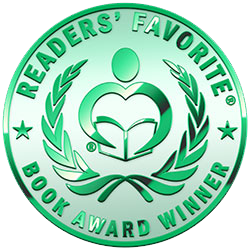 Reviewed by Anne Boling for Readers' Favorite

The Many Colors of Friendship by Rita Kaye Vetsch is a delightful book. It tells the story of Katherine, a first grade student. There was a new student in her class whose name was Luis. She wanted to talk to him; but she didn't know how to talk to someone so different, so she ignored him. That night Katherine had a vivid dream. She was in a bright colored jungle. A snake called Sanjay pulled her out of quicksand with his tail. Sanjay didn't look like any other snake Katherine had ever seen. He was brightly colored and friendly. Along her journey she met other creatures, all brightly colored and very different from any she'd ever seen before. The panda, toucan, and sloth taught Katherine a lesson: We should never be afraid of someone just because they look different. People come in all shapes, sizes, and colors. The next day Katherine and Luis became friends.

We live in a diverse society. Too often we are afraid of what we do not understand. We are afraid of different. The Many Colors of Friendship will be an excellent tool for opening the dialogue between parents and children.

The story is written in simple terms making it easy for children to understand. The illustrations bring the text to life; they are brightly colored and eye-catching. I love this book and the message it proclaims. This book will make an excellent book for children in Kindergarten through third grade. I can hardly wait to share this book with my grandson.
Wallie Exercises
Steve Ettinger
2011 Gold Medal
32 Pages
Check current price
Children - Fable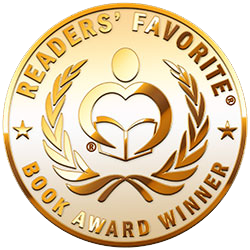 Reviewed by Anne Boling for Readers' Favorite

Wallie Exercises by Steve Ettinger, C.S.C.S., illustrated by Pete Proctor is a book parents will want to share with their children. Wallie is a lazy puppy with a pudgy tummy. His favorite things to do are watch television and sleep. One morning he tried to get dressed and his clothes no longer fit over his tummy. Wallie's boy took him to a place where he could learn to exercise. The exertion was hard on the pudgy dog, but he kept trying and soon learned exercise is fun.

I love this book! The illustrations are bright, colorful and fun. This is a fantastic tool to open dialogue between parents and their children. It will encourage and inspire children to exercise. I have several grandchildren. They all enjoy playing video games; I'm always amazed at how fast their fingers can move. Video games are good for children; they teach hand/eye coordination and problem solving, but children need to exercise their whole body. Wallie Exercises is an excellent way to encourage children to get in physical shape. Out of shape children become out of shape adults. An out of shape adult has more health problems.

Wallie Exercises has specific exercises for children such as: Silly Shark Squat, Lazy Dog, and Wallie Wiggle Wag Walks and Relay Race. Each exercise has a silly name and a written description as well as photos of Wallie demonstrating the exercise. This book is unique and absolutely wonderful. Children will love the rhythm of the text. I love the elephant with his sweat band and big smile. This is a book all parents want in their children's library.
Santa's Birthday Gift
Sherrill S. Cannon
2011 Silver Medal
24 Pages
Check current price
Children - Fable
Reviewed by Anne Boiling for Readers' Favorite

Santa's Birthday Gift takes two Christmas stories and combines them in one story book. This story begins with the traditional story of the birthday of Jesus Christ. The story continues by telling of the star that shined bright in the sky.

Santa Claus was an angel that lived at the North Pole. He was a toy maker. He saw the bright star in the sky; he filled his sack with toys, hitched his reindeer to the sled and followed the star. When he ran out of snow he began to pray. Suddenly his reindeer began flying through the air. Arriving at the stable, Santa knelt before the baby. He gave the baby his heart. Santa was so excited and happy that he opened his toy sack and gave everyone a gift. The sack never went empty; when he took out a present another would appear in its place. Santa and his reindeer flew around the world giving boys and girls gifts. That is why Santa Claus brings toys to good boys and girls each year on Christmas.

I like the way the author combined the two stories. Too often we as parents allow Santa to be the main focus of Christmas. Santa's Birthday Gift clearly demonstrates that Santa gives gifts in honor of Jesus birthday. This shifts the focus back to Jesus. The rhyming in this book is sure to catch the attention of your child. The pictures have dark backgrounds which makes the bright colors of the scene pop out. This book has a strong Christian message. Sherrill S. Cannon is a talented author her book is sure to become a family favorite.
Peter and the Whimper-Whineys
Sherrill S. Cannon
2011 Bronze Medal
30 Pages
Check current price
Children - Fable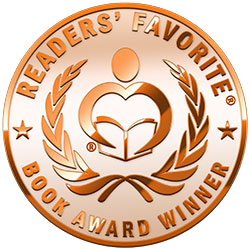 Reviewed by Diane Carter for Readers' Favorite

This book is about a Rabbit named Peter. He whines and cries especially when he doesn't get his way. Peter is always complaining and whining when he thinks someone got more of something than he got.

When he gets too whiney, his mother always tells him to go take a nap or play with his toys. But one night Peter's mother gets very upset with his whining and sends him to his room. All of a sudden Peter finds himself in the woods and meets some little men who whine and cry like he does! What happens when he sees how they act up?

This is a cute "moral" story. It is written so younger children would enjoy and relate to it. It is very well illustrated.
Queen Vernita's Visitors
Dawn Menge
2011 Honorable Mention
36 Pages
Check current price
Children - Fable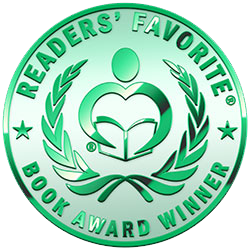 Reviewed by Mamta Madhavan for Readers' Favorite

Queen Vernita's Visitors by Dawn Menge is a charming story of Queen Vernita of the majestic world called Oceaneer. She lived in a beautiful castle that was covered with ivy and roses. She misses her friends from the land of Quails. The Queen invites 12 special friends during each month of the year. The Queen has activities chalked out for the days of the week to do with each of them. The book teaches kids a lot of new concepts and the repetition helps them to remember the days of the week. It is an educational book that is helpful for parents, teachers and educators to teach children the months, weeks and seasons through Queen Vernita's whimsical adventures.

The story is refreshing and the plot is original. The colorful illustrations complement the story beautifully and give the story and scenes movement and life. It is a perfect book for read aloud sessions in school libraries and classrooms. Parents and grandparents can also use this as a bedtime story book. New ideas are taught to children through the story. Children's books with a concept are the best way to teach them. Seasons, months and days of the week are taught cleverly through the story. Queen Vernita and her friends will entertain young readers till the very end with their exciting schedule. Let's all join the Queen and her friends in their wonderful adventure.
Contact Author -