Sullie Saves the Seas
Goffinet McLaren
2013 Bronze Medal
114 Pages
Check current price
Children - Fable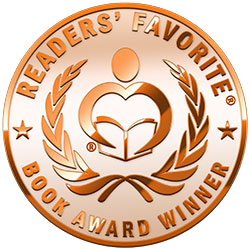 Reviewed by Debra Gaynor for Readers' Favorite

Tears course down Sullie's cheeks as he looks at his once pristine beach now littered with plastic. His granddaughter was left crippled by the abominable stuff. Sullie called a meeting of his bird friends and shared the dreadful acts humans have committed. They bring their dogs to run on the beach leaving the dog poo behind. They smoke cigarettes and leave the butts behind. The vilest thing humans do is leaving behind plastic bags, plastic rings and other plastic items. The dog poo is poisonous to the ocean as are the toxic cigarette butts. When plastic is washed into the ocean creatures become entangled in it leaving them injured and often dead. Baby turtles and birds often eat the plastic beckoning their own death. Not all humans are so thoughtless. Many are horrified by humans who are inconsiderate, rude and uncaring. Emotions were stirred by Sullie's accusations. The birds formed a plan to teach the humans a lesson.

"Sullie Saves the Seas" is a delightful read for elementary and middle school students. Author Goffinet McLaren's characters are appealing, creative and generally engaging. The message in this book is one we humans have to learn. McLaren combines humor and action in a manner that will grab readers' attention and keep them smiling to the very end. He also offers tips on how to protect our environment, such as not using plastic bags, not using straws or Styrofoam cups, properly disposing of trash, cleaning up after your dog, and cutting up rings of plastic six pack holders. Thank you, Mrs. McLaren, for teaching our children the importance of taking care of our environment.
The Tides of Avarice
A Sagaria Legend
John Dahlgren
2013 Honorable Mention
464 Pages
Check current price
Children - Fable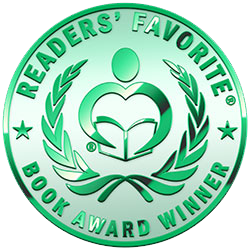 Reviewed by Stephanie Dagg for Readers' Favorite

"Tides of Avarice" by John Dahlgren is a quirky, swashbuckling, original combination of pirates, treasure maps and lemmings. Sylvester Lemmington is our hero: a timid, serious lemming who works as a translator for the head archivist at the library. The love interest is Viola, a pretty, feisty lemmingess who merrily leads Sylvester into trouble, along with his treasure map. Add a missing father, Jasper, who took part in the last great lemming Exodus, from which mysteriously none returned many years ago, a whole host more slightly off-the-wall characters, plus of course an original plot, and you have a very entertaining, enjoyable book in your hands. There is plenty of skulduggery going on, and not just from the pirates. The lemmings and other animals share all our human characteristics, including the less wholesome ones so that there is a layer of social commentary buried in the humour.

I read this with my ten year old - neither of us quite in the intended YA audience - but it is hard to say which of us enjoyed it more. I could pick up some of the humorous subtleties of the writing that he missed but he could clearly imagine every single scene going on in his own head. We were both hooked. Dahlgren, a Scandinavian by birth, has an incredible mastery of language and is a very, very clever, creative writer. The story twists and turns, with enough of the extreme and ridiculous to keep youngsters engrossed and adults chuckling. It is refreshing and ingenious – it's brilliant!
The Little Gnome
Sheri Fink
2013 Gold Medal
28 Pages
Check current price
Children - Fable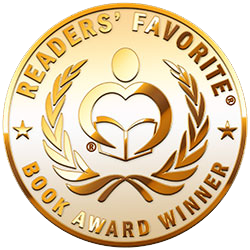 Reviewed by Anne Boling for Readers' Favorite

"The Little Gnome" was written by Sheri Fink and illustrated by Mary Erikson Washam. This children's story begins by introducing the Little Gnome to readers. Little Gnome was happy as he enjoyed the beautiful flowers, the singing birds, the whispering wind and the warm sunshine in the Victorian garden. He was sure he lived in the most perfect garden. His friends liked to visit the Little Gnome in his garden. One day the Little Gnome noticed something different: the air was getting cooler, the days were shorter and the leaves on the trees changed color and fell to the ground. One morning the Little Gnome saw white powder on the ground. It was cold and he was sad. When the Little Gnome was sad he was grouchy. He missed his friends and the warm sunshine. But then he heard laughter and experienced something he had never experienced before.

"The Little Gnome" is a delightful book. The illustrations are bright and cheerful. They lend much to the text. The plot is cute, interesting and well done. It will appeal well to children. This tale teaches the difference in the seasons and what we can enjoy about each one. Parents and teachers alike will want a copy of this book to read to their children. One of my favorite lines in the book is on page 25: "The Little Gnome now understood that there's something to look forward to and celebrate in every season." The moral of this story is, "When you look for the positive in every change, you will always find something to appreciate and enjoy." This is a must read book!
Under The Tree
Danielle Leibovici, LMFT
2012 Bronze Medal
60 Pages
Check current price
Children - Fable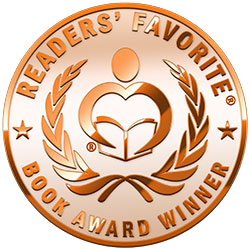 Reviewed by Anne Boling for Readers' Favorite

"Under The Tree" by Danielle Leibovici, LMFT, is the story of a little boy who was lost. He woke up under a tree and wandered deeper into the forest searching for his home. The boy came upon a rabbit hole. The rabbit, owl and fox could not help him. The blue jay took the boy to the wise old squirrel. The squirrel showed the boy a bowl of magic water. When he looked inside the boy could see himself asleep under the tree. The water revealed things to the boy that helped him find his way home.

"Under The Tree" is an adorable book. Danielle Leibovici uses prose to deliver her message. Danielle Leibovici brings out the many emotions that children go through, and the disillusionment, distress, and the sorrow as the little boy searches for his home. The boy feels other emotions like happiness, relief and elation when the boy discovers he is no longer lost. When he returns home he rushes into his loving mother's arms. The plot is delightful and well-written. The illustrations are bright and cheerful. Julia Gabrielov uses beautiful colors to complement the text. The greens used for the grass and trees are peaceful and calming. The rabbit is dressed in a blue vest with a pocket watch. The owl wears a scarf around his neck while the fox has a red cape. The wise squirrel has a walking stick and his home is beautifully decorated. All of the illustrations come together to help the child use his imagination. It is easy to recommend this book.
Umbrella Town
Marcia Allen Bennett
2012 Finalist
34 Pages
Check current price
Children - Fable
Reviewed by Anne Boling for Readers' Favorite

Katarina lives in Umbrella Town where it seems to always rain and everyone carries a black umbrella. One afternoon Katarina decides to paint her umbrella. The black umbrella was still wet and the paint dripped leaving the umbrella a mess. Papa promised to buy her a new umbrella next time he went to town. When she opened the long box inside there was a white umbrella. Katarina would not let her Papa return it. She would paint it. She did not paint it black but with beautiful bright colored flowers. The people in town thought it a disgrace. After all people in Umbrella Town only carried black umbrellas. Her friend Sasha wanted her umbrella painted too. They added lily pads with jumping frogs. Soon they began to notice other umbrellas with color. Every day there were a few more bright colored umbrellas until soon there were no black ones.

It is sometimes difficult for children and adults to be different; we tend to follow the lead of others. Katarina was a "trend setter and a leader" she didn't mind being different and soon others were following her lead. "Umbrella Town" is a delightful story encouraging children to follow their own instinct. When children learn to follow their instinct they become leaders. They learn it is OK not to be like everyone else. Soon others will follow their lead. This book also encourages art. Katarina painted not only her own umbrella but those of her friends. Not every umbrella has to be alike. Some could have flowers while others had frogs and still others had stripes.

Marcia Allen Bennett has created a cute book. I have already mentioned the lessons she has cleverly taught. The illustrations are by Michele Bennett. The cover looks like a water color painting. The illustrations appear to be color pencil drawings. They are cute and well done. The illustrations will draw the interest of the readers and keep them turning the pages. I like this book and intend to share it with my granddaughter.
Gimme-Jimmy
Sherrill S. Cannon
2012 Silver Medal
32 Pages
Check current price
Children - Fable
Reviewed by Kristie Ingerto for Readers' Favorite

"Gimme-Jimmy" is a delightful children's book written by Sherrill S. Cannon and illustrated by Kalpart. This is a great story to teach young children good manners, specifically not to be selfish. James, known as Jimmy, is a bully and demanding towards others. Others begin to call him "Gimme-Jimmy" as he is known for his actions and words that are always demanding and about himself. Jimmy's hand begins to grow and grow until it hurts him to carry it around and it becomes difficult to do everyday tasks. Jimmy begins to be nice and polite and follows his new rule and he discovers this is the best way to act!

This book is written in rhyme and is very "catchy" to read. The illustrations are well done and go along perfectly with the story. "Gimme-Jimmy" is a great tool for teaching manners and get a point across to young children. Obviously a child's hand is not going to physically grow like that as a result of being selfish, but it is a great start to a discussion with children about what will and does actually happen. Reading this story would be great to go along with a classroom or small group curriculum as it would be an excellent resource or even a way to jumpstart additional activities and discussions pertaining to manners. Jimmy will be a memorable character and this book will be a memorable story to help children remember not to be "gimmes" and follow the polite rule.
The Little Rose
Sheri Fink
2012 Gold Medal
28 Pages
Check current price
Children - Fable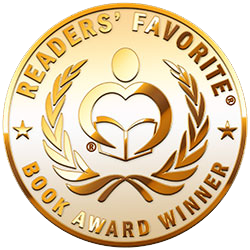 Reviewed by Kristie Ingerto for Readers' Favorite

"The Little Rose" is a beautiful story written by Sheri Fink and illustrated by Mary Erikson Washam. Little Rose was surrounded by weeds and never felt as if she fit in with them. Little Rose was teased, called names and treated poorly by those around her. Suddenly one day a Lady noticed Little Rose and came back the next day and transplanted her into a flower bed at her home. Being in a new environment where she is cared for and treated nicely, Little Rose thrives and enjoys life.

This is a beautiful story illustrating how people, adults and children alike, respond to those around them and their environments. Just as Little Rose was miserable, stayed small and felt bad about herself in a bed of weeds, so will people who are surrounded by others who do not treat them well. In order to be happy and live up to one's potential, one must be surrounded by others who treat one another with kindness and is given an opportunity to be one's self and grow. This is a good and important lesson for children and a reminder for adults. The story is easy to read as it flows well, is easily understood and is geared toward children and would be a great resource for parents, teachers and counselors. I think this book will be appreciated by people of all ages as it is a timeless lesson that is beautifully illustrated both verbally and visually.
The Many Colors of Friendship
Rita Kaye Vetsch
2012 Honorable Mention
Kindle Edition
Check current price
Children - Fable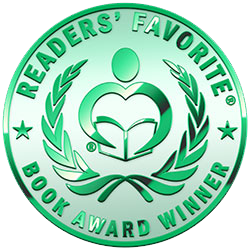 Reviewed by Anne Boling for Readers' Favorite

The Many Colors of Friendship by Rita Kaye Vetsch is a delightful book. It tells the story of Katherine, a first grade student. There was a new student in her class whose name was Luis. She wanted to talk to him; but she didn't know how to talk to someone so different, so she ignored him. That night Katherine had a vivid dream. She was in a bright colored jungle. A snake called Sanjay pulled her out of quicksand with his tail. Sanjay didn't look like any other snake Katherine had ever seen. He was brightly colored and friendly. Along her journey she met other creatures, all brightly colored and very different from any she'd ever seen before. The panda, toucan, and sloth taught Katherine a lesson: We should never be afraid of someone just because they look different. People come in all shapes, sizes, and colors. The next day Katherine and Luis became friends.

We live in a diverse society. Too often we are afraid of what we do not understand. We are afraid of different. The Many Colors of Friendship will be an excellent tool for opening the dialogue between parents and children.

The story is written in simple terms making it easy for children to understand. The illustrations bring the text to life; they are brightly colored and eye-catching. I love this book and the message it proclaims. This book will make an excellent book for children in Kindergarten through third grade. I can hardly wait to share this book with my grandson.
Wallie Exercises
Steve Ettinger
2011 Gold Medal
32 Pages
Check current price
Children - Fable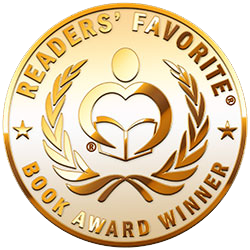 Reviewed by Anne Boling for Readers' Favorite

Wallie Exercises by Steve Ettinger, C.S.C.S., illustrated by Pete Proctor is a book parents will want to share with their children. Wallie is a lazy puppy with a pudgy tummy. His favorite things to do are watch television and sleep. One morning he tried to get dressed and his clothes no longer fit over his tummy. Wallie's boy took him to a place where he could learn to exercise. The exertion was hard on the pudgy dog, but he kept trying and soon learned exercise is fun.

I love this book! The illustrations are bright, colorful and fun. This is a fantastic tool to open dialogue between parents and their children. It will encourage and inspire children to exercise. I have several grandchildren. They all enjoy playing video games; I'm always amazed at how fast their fingers can move. Video games are good for children; they teach hand/eye coordination and problem solving, but children need to exercise their whole body. Wallie Exercises is an excellent way to encourage children to get in physical shape. Out of shape children become out of shape adults. An out of shape adult has more health problems.

Wallie Exercises has specific exercises for children such as: Silly Shark Squat, Lazy Dog, and Wallie Wiggle Wag Walks and Relay Race. Each exercise has a silly name and a written description as well as photos of Wallie demonstrating the exercise. This book is unique and absolutely wonderful. Children will love the rhythm of the text. I love the elephant with his sweat band and big smile. This is a book all parents want in their children's library.
Santa's Birthday Gift
Sherrill S. Cannon
2011 Silver Medal
24 Pages
Check current price
Children - Fable
Reviewed by Anne Boiling for Readers' Favorite

Santa's Birthday Gift takes two Christmas stories and combines them in one story book. This story begins with the traditional story of the birthday of Jesus Christ. The story continues by telling of the star that shined bright in the sky.

Santa Claus was an angel that lived at the North Pole. He was a toy maker. He saw the bright star in the sky; he filled his sack with toys, hitched his reindeer to the sled and followed the star. When he ran out of snow he began to pray. Suddenly his reindeer began flying through the air. Arriving at the stable, Santa knelt before the baby. He gave the baby his heart. Santa was so excited and happy that he opened his toy sack and gave everyone a gift. The sack never went empty; when he took out a present another would appear in its place. Santa and his reindeer flew around the world giving boys and girls gifts. That is why Santa Claus brings toys to good boys and girls each year on Christmas.

I like the way the author combined the two stories. Too often we as parents allow Santa to be the main focus of Christmas. Santa's Birthday Gift clearly demonstrates that Santa gives gifts in honor of Jesus birthday. This shifts the focus back to Jesus. The rhyming in this book is sure to catch the attention of your child. The pictures have dark backgrounds which makes the bright colors of the scene pop out. This book has a strong Christian message. Sherrill S. Cannon is a talented author her book is sure to become a family favorite.
Contact Author -