Dream Big
A Mythic Fable About Animals Who Discover How To Live Their Best Life
Kat Kronenberg
2020 Gold Medal
48 Pages
Check current price
Children - Fable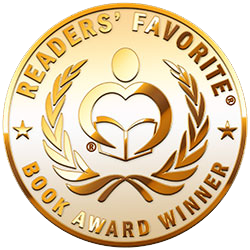 Reviewed by Jacob R LaMar for Readers' Favorite

Dream Big is a children's picture book written by Kat Kronenberg and illustrated by Stephanie Dehennin. This is a tale about a group of animals living in the African savannah such as a caterpillar, a tadpole and a flamingo and the different things they wish for their life. While looking at the stars in the sky, each one wishes for the thing they truly desire; one wants to fly, one to dance and one to be beautiful. Amongst all this heartfelt wishing, there is a cranky baboon who rains on each animal's parade simply because he can, though his attitude slowly changes as he sees each animal's dream start to come true. Gradually, the baboon realizes his one true wish and begins a transformation from the inside. The only question remaining is can he accept himself and believe that he too deserves a happy ending?

The narrative in Dream Big is a well-thought-out and empowering story about accepting yourself to achieve the seemingly impossible dreams you hold dear. It encourages young readers to believe in themselves and suggests that anything is possible if you want it enough. I enjoyed the powerful foundation of the story and relished the Lion King-like setting. Dehennin does a fantastic job of capturing the author's words in vivid full-page illustrations. The dialogue in this book is mostly well-written. Altogether, Dream Big is a wonderful example of what an author and illustrator can achieve when they are both invested in the strengthening of young minds and spirits.
The Little Dragon
Sheri Fink
2019 Finalist
28 Pages
Check current price
Children - Fable
Reviewed by Sarah Stuart for Readers' Favorite

The Little Dragon by Sheri Fink is a charming story that held me captivated from beginning to end. There are no concessions made where language is concerned – words like whimsical, expressive, sensation, stomach, barge, and taught cannot be read phonetically. It is a picture book that really is for an adult to read while the child or children look at the beautiful illustrations on every page. That said, the dragon's tale is told in a way that flows. It reminded me of the very best freestyle poetry, where there is no attempt at rhyme, but rhythm is everything and that includes readability. If your children like stories being read to them, The Little Dragon by Sheri Fink is a must-have. It will entertain and teach and be enjoyed, probably by more than one generation.

No adult who reads the little dragon's story need fear their young audience will realize subtle messages are being dripped – poured – into their minds unless the adult chooses to read the summing-up at the end aloud, but they are there, and they are a powerful influence for good. The little dragon lives alone in a cave and spends his days dancing in a meadow he regards as his own. Overlooked one day, he feels embarrassed, and then so angry, being a dragon, he burns a beautiful tree with his flames. The "intruder" is another dragon, and he finds out living an isolated life is not as much fun as sharing it with friends. I recommend The Little Dragon by Sheri Fink to parents, grandparents, and carers worldwide.
Cinderella's Other Shoe
Philippa Rae
2019 Honorable Mention
104 Pages
Check current price
Children - Fable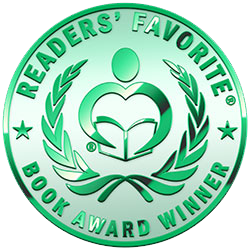 Reviewed by Kristen Van Kampen (Teen Reviewer) for Readers' Favorite

Everyone knows the story of Cinderella, but have you ever wondered how the shoes felt about the ordeal? In Cinderella's Other Shoe, author Philippa Rae tells the classic story from the perspective of Cinderella's less famous shoe: the shoe that stays on her foot as she runs away from the ball. The running shoe, named Stomp, explains how she is an unlucky shoe who constantly steps in things, and is often sweated in. Then, on the night of the ball, she and her sister Buckle are turned into glass slippers by the fairy godmother, and they go to the ball with Cinderella. But when they have to flee before the clock strikes midnight, Buckle flies off Cinderella's foot, and Stomp worries she'll never see her sister again. And as a single shoe, her fate is surely the garbage can. What will Stomp do?

An intriguing new take on a classic tale, Cinderella's Other Shoe by Philippa Rae is a really enjoyable read. The story is very well written and provides insight into things that shoes would notice but people might not. Readers will love the character of Stomp, and anyone who has had an unlucky time will be able to relate. The plot is exciting and expertly works modern things such as skateboards and trucks into the original tale, which adds a touch of humor. The pages of the book are visually appealing, with a touch of pink and purple, and some colored type, a factor that is sure to engage younger readers. The pictures in the book are well-drawn and colorful. There are both funny and exciting scenes and an excellent balance between the two. I loved the references to other fairy tales. I would definitely recommend this book.
Meet the Websprites
Emma Mallett, Ryan Grimbly
2019 Bronze Medal
152 Pages
Check current price
Children - Fable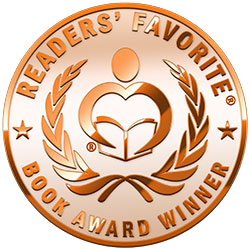 Reviewed by Jack Magnus for Readers' Favorite

Meet the Websprites is a collection of children's fables written by Emma Mallett and Ryan Grimbly, and illustrated by Ryan Grimbly. The Websprites are tiny, grape-sized beings somewhat similar to fairy folk, who live in Weebtown, located at the base of the Great Crystal Tree. The Websprites are industrious and kind. They are environmentally conscious and live in harmony with nature. Each adult Websprite has a Crystal Buddy living in the strange circular antenna found on the tops of their heads. Crystal Buddies grow on the Great Crystal Tree. Once they are ready to leave the tree, they drop and are cared for while they wait for their special Websprite friend to appear. They develop a close and symbiotic relationship with their Websprites, which is highly prized by both the Websprite and the Crystal Buddy. Boogs are not as nice as Websprites. They generally don't like to work or cooperate with others; many are bullies or are devious and tricky. Each Boog was once a Websprite, but slowly they changed on the inside and their exteriors, which became slovenly and smelly, reflected that inner regression. Boogs hate the Websprites and envy what they own, especially the Crystal Buddies.

Emma Mallett and Ryan Grimbly's collection of fables for children, Meet the Websprites, is endlessly inventive and entertaining. Through the stories contained in this book, the reader gets to see the Websprites at work and at play, and they are also introduced to the Boogs, who have terrible grammar skills on top of everything else. We witness a bossy Websprite turning into a Boog and leave the collection of fables with the hope that one particular Boog may be able to turn back into a Websprite again. I enjoyed reading the fables, especially the ones found in Chapter 3: The Faces in the Woods, which follows the exploits of Wanda and Weaver, two adventurous young Websprites, and Chapter 7: The Minnow Pond, which is a glorious lesson on nature and the lifeforms to be found in a small pond. Ryan Grimbly's masterful illustrations are deceptively simple and disarmingly profound all at once, and the lessons to be learned within the pages of this delightful collection are never preachy or didactic. Meet the Websprites is highly recommended.
Weepy the Dragon
J. J. Hebert
2019 Silver Medal
36 Pages
Check current price
Children - Fable
Reviewed by Mamta Madhavan for Readers' Favorite

Meet Weepy, the kindest, friendliest, and happiest dragon in the world in Weepy the Dragon by J.J. Hebert. Weepy the Dragon was different from other dragons and was not scary, angry, and mean like the rest of them. The only dragony thing about Weepy was his appearance and, just like the other dragons, Weepy had massive teeth, a long rough body, and a snout that breathed fire. The other dragons often made fun of him and called him a coward. Weepy always cried because he badly wanted to be more like a dragon. Weepy's father tried teaching him how to be scary and angry but Weepy could only cry because his father scared him. Weepy knew the only way to make his father proud of him was to become more like a dragon; angry, scary, and mean. Would Weepy succeed in becoming like the other dragons?

This story is all about being yourself, kindness, and self acceptance, and Weepy's story will encourage and motivate young readers to accept themselves for who they are and be themselves instead of trying to copy others and become like them. The illustrations by Ed Jones give clarity to the concept and make it tangible for young readers. The images also breathe life into the characters and the scenes, making the book appealing to children. It is a good story for tutors and parents to use for storytelling sessions in classrooms and in homes because of the concept and positive message conveyed through the tale of Weepy the Dragon.
The Real Farmer in The Dell
Sandra Sutter
2019 Gold Medal
36 Pages
Check current price
Children - Fable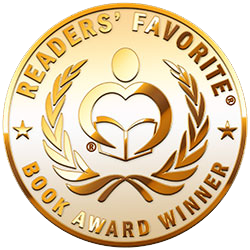 Reviewed by Jack Magnus for Readers' Favorite

The Real Farmer in The Dell is a children's adventure picture book written by Sandra Sutter and illustrated by Chantelle and Burgen Thorne. While we all know the nursery rhyme about the farmer in the dell, the real story is quite a bit different than those familiar lyrics. It wasn't a farmer, and it wasn't even a dell. The farmer was actually a rancher who lived on, of course, a ranch. The farmer didn't take a wife, because...the farmer was a woman. She took a husband. So how do we know all these new facts? Because there was a witness to all of the goings-on at that ranch. The mouse was there the whole time, and has decided to go public with the real story.

That very obliging mouse and the author, Sandra Sutter, have done a marvelous job of modernizing the old nursery rhyme in this clever and very entertaining children's picture book, The Real Farmer in The Dell. While traditionalists may insist on adhering to the original version of the story, I found the mouse's tale to contain more adventure and excitement, plus it makes a lot more sense -- especially the ending. Sutter's story will resonate with those kids whose parents and caregivers have made efforts to eliminate gender-assigned roles, and it's a good introduction to the changing reality of life for kids from more traditional backgrounds. Who says a rancher has to be a man? Or a doctor? Or an astronaut? The possibilities are endless for kids of both genders. This story sets the stage for productive discussions about careers and what kids want to be when they grow up. Artists, Chantelle and Burgen Thorne, bring the mouse's corrected version to life beautifully. I loved seeing the desert scenery and the rodeo action through their eyes. Their artwork is filled with action and detail, making each panel a joy to study closely. The Real Farmer in The Dell is most highly recommended.
Zach's Journey from Selfish to Elfish
Collette Ryan
2018 Finalist
34 Pages
Check current price
Children - Fable
Reviewed by Jack Magnus for Readers' Favorite

Zach's Journey from Selfish to Elfish is a story book for children, grades K-3, written by Collette Ryan. Zach wasn't at all happy with his dog Alice's behavior. She kept on trying to wake him up. Alice wanted to play ball, but Zach just wanted to lie there under the covers and think about all the cool toys that were at the mall. Luckily for Alice, Zach's elf showed up, and he helped her get Zach out of bed and outdoors. Zach was always aware of what his elf wanted him to do, because elves have a lot to say about any toys kids may be getting. But something unexpected happened when he listened to his elf and Alice. Zach was amazed to see how happy Alice was from just going out and playing with him. She didn't need anything else. Later that night, Zach's elf discussed the difference between being selfish and elfish. Now Zach didn't know what being elfish was all about, but he was about to find out

Collette Ryan's story book for children, grades K-3, Zach's Journey from Selfish to Elfish, is a sweet and disarming fable that shows kids how being aware of, and caring for, others can actually enrich their lives -- much more so than the newest toy they've discovered at the mall. The reader follows Zach as he begins to realize the impact he can make on others' lives, starting with a simple game of catch with his dog, Alice. Ryan's ELFISH guidelines are fun and simple to follow, and her story illustrates how easy it is to work just a few changes into one's life. The illustrations that accompany the text are eloquent and amusing, and the vocabulary used in the story makes it an excellent text for early readers to try on their own as well as enjoying during story time. Zach's Journey from Selfish to Elfish is most highly recommended.

The Collapsing Kingdom
Benjamin Ellefson
2018 Bronze Medal
176 Pages
Check current price
Children - Fable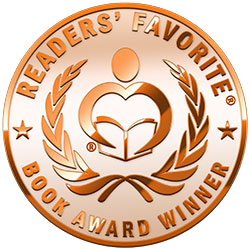 Reviewed by Jack Magnus for Readers' Favorite

The Collapsing Kingdom: The Land Without Color, Book 3 is a fantasy/adventure novel for children and preteens written by Benjamin Ellefson and illustrated by Kevin Cannon. Something awful was happening in Brandon's home town, and it seemed that there was no one in charge who could do anything about it. The exact degree of awfulness hit home to Brandon as he surveyed the deep abyss that had just swallowed up Grandpa Alvin. Was he still alive? Brandon considered going down after him, but figured he'd drop something down first to assess the depth of the impenetrable darkness. The can of peppers flashed briefly as it fell, but Brandon never heard the answering impact. He realized that he had to leave his grandfather's house -- and quickly -- when he saw that a dull gray color was spreading out over everything he saw, all the normal colors one takes for granted turning gray and getting closer and closer to his feet. As he dashed up the basement stairs and out of the house, he looked back and saw that the whole house and yard had turned gray. Then, he watched horror-struck as the house and yard collapsed and fell into the pit. He and Grandpa Alvin knew who was responsible for this and, with Grandpa gone, Brandon realized that he had a lot of work to do and not much time in which to do it.

Benjamin Ellefson's fantasy/adventure novel, The Collapsing Kingdom: The Land Without Color, Book 3, is a fast-paced and exciting romp as Brandon races against time to halt the destruction of his town and the surrounding countryside. This is the third book in Ellefson's Land Without Color series, and it can be read on its own, but I'd strongly recommend that you read the books in order to get the full impact of this imaginative and compelling story -- which also gives young readers some rather novel ideas on why fruits and vegetables are much better for eating and growing as crops than, say, ice cream or chocolate. While I'm fully on board with the importance of a healthy diet, I still couldn't resist a sigh as I beheld the mint ice cream plants -- surely they could be considered of some value as a treat after the salad? The real highlight of this series for me is watching as Brandon comes of age, which he really does in this third book. He's resourceful, fast-thinking and courageous as he navigates the obstacles, which seem never-ending, in his quest to bring color back to the kingdom and its citizens. Kevin Cannon's illustrations work perfectly with the story and add dimension and impact. The Collapsing Kingdom: The Land Without Color, Book 3 is most highly recommended.

Secret of the Garden
Wise Tales for a Happy Healthy Life
M. R. Neer
2018 Silver Medal
137 Pages
Check current price
Children - Fable
Reviewed by Emily-Jane Hills Orford for Readers' Favorite

Junah is a very special black and white cat. He was brought to life by three sisters: Sister Sara who was the planner who played the guitar, Sister Laka who watered the plants and sang, and Sister Duma who didn't say very much, but when she did her voice boomed with resonance and purpose. The three sisters lived in a little house with a well-maintained garden. When they first brought Junah home, they explained to him that he had to explore the garden and find the secret of the garden. They didn't give him any clues. Over time, Junah met and made many friends in the garden, including the plants. And he learned valuable lessons from each new friend and each new experience. Life is all about learning and absorbing all that knowledge so that it allows us to grow. Each new lesson was a purr for Junah.

M.R. Neer has written a charming children's fantasy story in Secret of the Garden. This story would appeal to young readers and it provides valuable lessons on life and living, things like "Life is more than we can see" and "Outer depends on inner." The stories follow the learning curve of one very smart cat, Junah, who makes friends everywhere he goes, even with a mouse. Each chapter has a new adventure, a new friend, a new lesson to learn and some valuable advice. Each chapter concludes with Junah's purr, the lesson learned. There are pen-and-ink drawings to accompany each chapter, providing a visual of the adventure to follow. This is an excellent tool to teach young people the power of life, learning and growing, all through understanding the principles of Outer and Inner science.

The Great Sugar War
Benjamin Ellefson
2017 Bronze Medal
168 Pages
Check current price
Children - Fable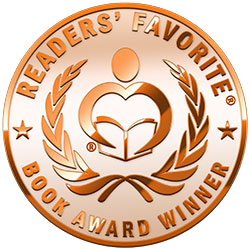 Reviewed by Jack Magnus for Readers' Favorite

The Great Sugar War is an adventure fantasy novel for children and preteens written by Benjamin Ellefson and illustrated by Kevin Cannon. Brandon wasn't crazy about school; he was able to do his assignments and get good grades without too much effort, but he'd much rather be outside playing with his friends. Today was no exception; he had been preoccupied watching a squirrel running through the grass outside the classroom window when Miss Carter called his name. As it was time for their history lesson, Miss Carter asked the class if anyone could tell her the cause of the Great Grayness. Those two words galvanized Brandon right out of his lethargy. His Grandpa Alvin had been instrumental in overcoming the snakes that ran the Color Factory, which had been the root cause of the situation. Miss Carter angrily interrupted him. She was tired of his fanciful imagination. Everyone knew that the goblins from beyond the Crimson Mountains caused the Great Grayness. When Brandon countered that the story of the triumph of the Crimson Guards over the goblin king was a lie told by the king, he got in big trouble. After all, you could go to prison for calling the king a liar, Miss Carter retorted. She sent him off to see the principal and said his parents would be notified to pick him up there. Brandon hated being sent to see the principal. He was a terrifying man who blustered and bullied. Brandon suddenly had an idea -- he'd go to Grandpa Alvin's house and get him to speak to Miss Carter. Surely she'd believe Grandpa Alvin. But when he got to his grandfather's house, no one answered the door.

What is truth? Why do kings and other leaders lie, and how is a child raised to tell the truth to comprehend the inconsistency between official pronouncements and reality? The Great Sugar War raises some troubling questions about politics, ethics and even the treatment of children in today's schools. I was aghast when the truant officer binds Brandon's wrists and ankles with nylon restraints, criminalizing, in effect, a child for truancy, but I've also seen accounts of far more egregious treatment of children in schools by the police officers who are now a common sight in some school systems. As to Brandon's confusion over the willing disbelief of his teacher and fellow students of the truth, the account of Colonel Droww to Brandon's ancestor, Otto, exposes it rather clearly, if not entirely satisfactorily. Later on, when the great war between the Kingdom of Shapes and the Kingdom of Colors is revealed for the sham it truly was, Droww continues: "During a war, people are consumed by their own fear and anger. They follow anything their leaders tell them. War is not about defeating an enemy. War is about controlling your own people." Heady stuff for a children's book, but sadly relevant in today's world.

Ethics aside, The Great Sugar War is a rousing action and adventure story that features Brandon's Great-Great-Grandfather Otto and the role he plays as Colonel Droww's assistant during The Great Sugar War. This is the second in Ellefson's original and compelling fantasy series, following his novel, The Land Without Color. The author gives enough background for the new reader to enjoy this book on its own, but I strongly recommend reading the first one as well. Both books are thoughtful, exciting and a lot of fun to read -- and they most eloquently warn against the dangers of eating sugar and junk food. The Great Sugar War is most highly recommended for children, preteens and those adults who still hunger for a bit of thought-provoking fantasy.
Contact Author -