If You Were Me and Lived on... Mars
Carole P. Roman
2017 Gold Medal
43 Pages
Check current price
Children - Educational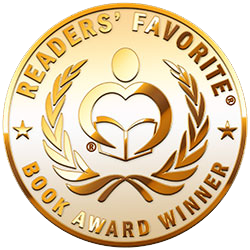 Reviewed by Vernita Naylor for Readers' Favorite

Do you know what it's like to live on Mars? If You Were Me and Lived on...Mars by Carole P. Roman is an excellent children's book about life on Mars. As your child reads on, they will not only see beautifully illustrated images about life on Mars, but will come away fundamentally educated on Mars, the solar system, and obtain an idea of what life would be like. Children will also learn various planetary terms, from orbit and elliptical to gravity. An added bonus in If You Were Me and Lived on...Mars is the Pronunciation Guide where your child will learn about words like Deimos and Phobos. Your child will not only learn how to phonetically sound out the words, but learn their meaning. If You Were Me and Lived on...Mars is a book that children will want to read over and over, not only to learn about the Red Planet (Mars) but become excited for the future.

Reading this book took me back to my childhood. There were some things that I had forgotten, with one being that Mars is called the "Red Planet." Mars was named after the Greek and Roman god of war. Mars was given this name because of its appearance in the sky, but in actuality it's the dust from the Martian rocks that gives it the red hue. Once your child reads If You Were Me and Lived on...Mars, they will continually look up at the sky and yearn to know more about Mars, its environment, and what it would be like if they lived on Mars. This knowledge is something that they can use for a lifetime.
In A Pickle Over PANDAS
Melanie S. Weiss, R.N.
2016 Finalist
42 Pages
Check current price
Children - Educational
Reviewed by Ray Simmons for Readers' Favorite

In A Pickle Over Pandas is probably the most NECESSARY book I've reviewed this year and I've reviewed quite a few. I think it is a must-read for anyone with children. The PANDAS in this children's story is not describing our furry black and white friends from China, but a very frightening disease that I had never even heard of. Trust me, parents, when I say you want to read this book because the symptoms can easily be misdiagnosed and the longer that happens the more serious the effects on your child. Melanie S. Weiss is a Registered Nurse who wrote this book from the first person point of view of a child going through this illness so as to explain what's happening to children with the disease without frightening them. This is as noble a reason to write a book as any I have ever heard. I certainly learned a lot, and I want to repeat that every parent should read it because diagnosis is tricky, and this is one of the things you want to eliminate first from the list of what might be wrong with your child.

Melanie S. Weiss has written an elegant, simple and straight to the point book with appropriate pictures and vocabulary. There are a lot of needed explanations that are simple enough for children and their parents to understand. If you love children and if you have children, you can't lose by buying and reading In A Pickle Over PANDAS as part of the proceeds go toward PANDAS/PANS research. PANDAS is the acronym for Pediatric Autoimmune Neuropsychiatric Disorder Associated with Streptococcus.
Daddy's Heart
My Heart The Purple Heart
Angela Kohout,Madeline Murillo,Elizabeth Sagi
2016 Honorable Mention
32 Pages
Check current price
Children - Educational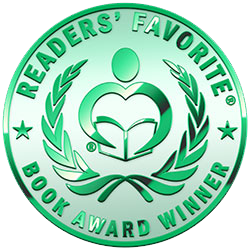 Reviewed by Emily-Jane Hills Orford for Readers' Favorite

Jewel is both excited and very nervous. It's her first day in a new school in a new town. It's not the first time she's had to start a new school. In fact, it happens more often than she would like. Her father is in the military and the family gets moved around from one post to another. The excitement is in the anticipation of making new friends and having a fresh new start. But nerves generate from the tension at home. Her father, whom she loves very much, has just returned from combat missions overseas. He's alive and not physically injured, but he suffers from violent nightmares, both day and night. Jewel's father has PTSD - Post Traumatic Stress Disorder. Jewel's first day goes better than expected. She makes a new friend, Brittany, who promises to drop by after school. When the doorbell rings at Jewel's house, her father answers. Before Brittany even gets inside, Jewel's father is yelling at her to get off his property. Brittany runs off in fear. Jewel's second day at school, consequently, is a real life nightmare.

PTSD is, sadly, a misunderstood and certainly a very under-diagnosed condition that affects not only military personnel, but anyone working in the capacity of a protector of the peace - a police officer and even a paramedic can suffer from PTSD. Angela Kohout, Madeline Murillo, and Elizabeth Sagi have written a beautiful story that really touches the heart and helps its readers understand the far-reaching effects of PTSD. Their book, Daddy's Heart - My Heart - The Purple Heart, although written for young readers, is a powerful story that helps us all understand the traumatic effects of living with a loved one suffering from PTSD, and points out that the most important ingredients in treating this disease are compassion, understanding, and patience. Very well done! Beautifully presented.
The Adventures of Zealy and Whubba
A New Life Begins! Book 1 Series 1
Roe De Pinto
2016 Bronze Medal
24 Pages
Check current price
Children - Educational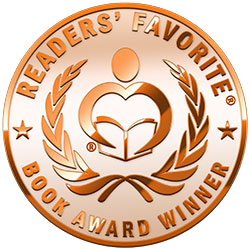 Reviewed by Lucinda Weeks for Readers' Favorite

The Adventures of Zealy and Whubba: A New Life Begins! is created by Roe De Pinto. An adorable baby seal pup named Zealy is born. Zealy is a beautiful baby, covered with white fur. Zealy opens her eyes for the first time to discover her adoring parents. Her parents could not stop smiling when they saw Zealy. They spoiled their beautiful new daughter with lots of hugs and kisses. Like new babies do, she cuddled with her mother, drank her fill of warm milk, and drifted off into a deep slumber. Zealy awakens and discovers a new friend, Whubba. Whubba is a baby orca whale. Whubba is a good friend who watches over Zealy and protects her.

De Pinto has created a very beautiful story that readers are bound to fall in love with. This story is filled with vibrant and colorful pictures. The characters are an adorable seal family with mom, dad and new pup Zealy, who are joined by the baby orca whale. Young children and parents alike are certain to be fascinated by these characters. This heartwarming story is one that all new parents can identify with. As a mother of three, I was reminded how joyous it was to welcome my new babies into the world. I would have liked to see more depth to this story, which is why I am eagerly awaiting the next title in this series. I am looking forward to seeing how this series unfolds. I recommend The Adventures of Zealy and Whubba: A New Life Begins! as an entertaining story to be shared with all young children.
Mayflower
Fly on the Wall Series
Linda Smigaj
2016 Silver Medal
50 Pages
Check current price
Children - Educational
Reviewed by Tracy Slowiak for Readers' Favorite

Wow! That's exactly what I thought when I finished reading Mayflower, the first book in debut author Linda Smigaj's Fly on the Wall series. This was simply a fantastic read; fun, adventurous and rooted in history with quite an interesting protagonist, a cheese fly named Anna. Anna has traveled to England with a family fleeing Holland, and then she takes the Mayflower to the New World. With lots of historically accurate illustrations showing how the ship was organized, as well as facts and information presented in an absolutely wonderful way, this book will keep children entertained as they are being educated...a dream for any parent or teacher for sure!

I so, so enjoyed Mayflower. Author Linda Smigaj has done a completely wonderful job in writing an engaging and delightful story with a great deal of educational merit. Her use of a fly as the narrator is both surprising and delightful - the old saying of "I wish I could be a fly on the wall..." comes true in this book! This book does an excellent job in relaying true life facts and experiences about the Mayflower and those who journeyed to the New World on her, but does so in such a way that kids might not even know that they are being educated, they'll be having too much fun. I highly recommend Mayflower to any child looking for a good book, or parent for a unique book that their child will love. I look forward to reading more from Linda Smigaj's entertaining new Fly on the Wall series, and hope that the author is already hard at work on the next installment!
Kobee Manatee
Heading Home to Florida
Robert Scott Thayer
2016 Gold Medal
32 Pages
Check current price
Children - Educational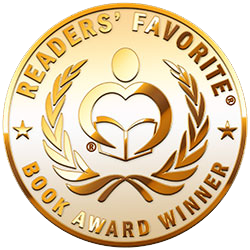 Reviewed by Jack Magnus for Readers' Favorite

Kobee Manatee: Heading Home to Florida is a children's educational picture book written by Robert Scott Thayer and illustrated by Lauren Gallegos. While most manatees rarely travel very far, Kobee Manatee likes to have adventures, and he's made his way from Blue Springs State Park in Florida up the Eastern United States coast to Cape Cod, Massachusetts. The water is starting to get a bit cold up there in Cape Cod Bay now that it's September, so Kobee will be heading back south to his home in the warmer Florida waters before winter comes. Kobee is a West Indian manatee, and he's a warm-blooded mammal. He thrives in water that's 70 degrees Fahrenheit. Manatees that winter in Florida will often travel to the Gulf of Mexico or along the Southeastern Coast of the United States. When Kobee set out on his 1200 mile journey back home, he was on his own, but he soon meets up with Tess, a seahorse who also wants to get to where the water is warmer, and Pablo, a hermit crab from South Carolina, who is far from home. The three companions make their way southward along the coast until they finally reach Blue Springs State Park. Along the way, they have a number of interesting encounters.

Robert Scott Thayer's educational picture book for children, Kobee Manatee: Heading Home to Florida, is a treasure trove of little known facts about the manatee presented on each page in Kobee's Fun Facts. And they are both a lot of fun and enlightening at the same time. As I read through this entertaining and gorgeously illustrated book, I couldn't help but share some of those amazing manatee facts with a friend. Lauren Gallegos' illustrations are stunning, and they follow the gist of the story perfectly. And as they are predominantly in shades of blue and green, Kobee himself could enjoy these pictures as those are the two colors a manatee can see -- see now you know an amazing fact about manatees as well -- and there are a lot more of them inside the book. There's also an impromptu and easily understandable geography lesson hidden within the pages of this picture book as the reader follows Kobee and his friends as they head south. Adults will have as much fun as their young charges reading this most impressive picture book, and new readers will find the book exciting and challenging to look at and read on their own. I had a marvelous time reading it and now consider myself nearly an expert on the strange and wondrous creature called the manatee, well, if not an expert, a lot more knowledgeable than most. Kobee Manatee: Heading Home to Florida is most highly recommended.
Peachy
The Warrior Princess
Gabriela Duran
2015 Finalist
264 Pages
Check current price
Children - Educational
Reviewed by Faridah Nassozi for Readers' Favorite

In Peachy The Warrior Princess by Gabriela Duran, Gaby has been rescuing dogs her whole life. Her dream is to see that all pets live a happy and free life. She thought she had seen it all as far as the suffering of dogs is concerned, but nothing in her whole life experience and all the years she had spent rescuing dogs had prepared her for the cruel reality of commercial dog breeding facilities; puppy mills. But that is exactly how she came to own the cute little toy poodle called Peachy. After years of being used to breed puppies for sale, Peachy was finally rescued from the puppy mill and later ended up in the care of Gaby. Gaby was heartbroken by the story of Peachy's life at the puppy mill and was determined to give the dog a new and better life. This is the story of Peachy and Gaby, the beautiful life they shared and the lessons Gaby learnt from Peachy.

Peachy The Warrior Princess by Gabriela Duran is a touching and inspiring story of how a little dog recovered from its miserable life, embraced the new life she had been given and went on to profusely touch the life of its owner and many others. The story gave a beautiful voice to the life lived by such a remarkable little dog. It really made me think twice about how we humans treat the animals we keep as pets and others. We always assume that they have no feelings or just ignore those feelings, but reading this book made me have a whole new take on that matter. Thanks to Gabriela Duran, the next time I interact with an animal will be a lot different. I was completely awed by the way this tiny dog touched Gaby's life and the lessons Gaby picked up from Peachy are lessons that we can all use in our lives.
Queen Vernita visits Baja Quail
Dawn Menge
2015 Finalist
32 Pages
Check current price
Children - Educational
Reviewed by Michelle Stanley for Readers' Favorite

Queen Vernita Visits Baja Quail is an educational book by Dawn Menge. When Queen Vernita of Oceaneer received an invitation to visit Baja Quail, she immediately packed her suitcases with clothes she would need for the next 365 days. The queen spent the month of January with her friend, Julianna, playing with dolphins and learning how to care for them. In February, she camped with Michele and learned about grunion, a fish species. Each month Queen Vernita stayed at different locations with friends, made new ones, and learned about their ancestry, cultures and traditions. She went hiking, spelunking and was taught new recipes and dances to try when she returned home. The year-long visit soon ended, and the queen wondered where her next tour would be.

Queen Vernita Visits Baja Quail is an educational story that young children will like. Dawn Menge wrote this story in a creative format that showed the fun side of the activities Queen Vernita had, while teaching children about nature, sea creatures, spelunking, historical facts and other amazing things. Dawn Menge cleverly broke down the queen's itinerary, which gave an account of what she learned on her daily outings. I thought the December visit was the perfect conclusion. The story is amusing too as the queen certainly loves travelling and it shows. The illustrations are so beautiful and complement each segment of the story. Teachers and parents will appreciate this book a lot because it is entertaining while providing helpful information that children will find interesting.
Yell and Shout, Cry and Pout
A Kid's Guide to Feelings
Peggy Kruger Tietz
2015 Finalist
40 Pages
Check current price
Children - Educational
Reviewed by Kelly Santana for Readers' Favorite

Yell and Shout, Cry and Pout: A Kid's Guide to Feelings by Peggy Kruger Tietz, Ph.D. is invaluable educational reading. As the title suggests, the book discusses eight of our emotions in a friendly and easy way: anger, fear, shame, sadness, happiness, love, disgust, and surprise. The book is meant to help children understand and learn to verbalize their feelings, and to assist parents and guardians in guiding them. Feelings are universal and can be recognized by certain attitudes. When one is angry, one may shout. When one is fearful, one may shake, run or hide. When one is ashamed, one may look away. When one is sad, one may cry. When one is happy, one may laugh and giggle. When one is loved, one cares and wants to help. When one is disgusted, one may cringe and cover the eyes. When one is surprised, one may jump and scream. The book is completed with illustrations and examples of what triggers those feelings, reactions from the person expressing them and the psychological meaning behind those emotions. It also gives tips to parents, caregivers and teachers in how to use this tool.

Yell and Shout, Cry and Pout: A Kid's Guide to Feelings by Peggy Kruger Tietz, Ph.D is a delightful book. I loved everything about it, from the illustrations to the content. Identifying certain feelings can be hard for children of different age groups. Dr. Tietz nails it when she gives simple, real life examples to assist children in grasping those concepts. The reading got even more fun when she rhymes the explanations and fills it with relatable illustrations. Yell and Shout, Cry and Pout: A Kid's Guide to Feelings allows for young readers, parents, and educators to win in multiple ways. Children have fun mimicking the characters, building vocabulary and setting up the foundation for self-awareness. Parents have an interactive tool to discuss with their child. Teachers can make the most out of it through reading, classroom discussion, and building a strong community of learners. I certainly recommend it.
Mice and Spiders and Webs...Oh My!
Sherrill S. Cannon
2015 Honorable Mention
30 Pages
Check current price
Children - Educational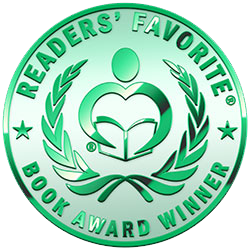 Reviewed by Jack Magnus for Readers' Favorite

Mice & Spiders & Webs...Oh My! is a children's book for kids from kindergarten to third grade written by Sherrill S. Cannon and illustrated by Kalpart. Rosemary has always loved going to school, so her mother is somewhat confused why she's determined not to go anymore. Rosemary explains that her teacher said that there will be mice and spiders with webs. Even though Rosemary has always wanted a pet, mice and spiders are not really the kinds of pets she wants to have around her. She also thinks it's really unfair that only the girls in class will have to deal with the new pets. Rosemary's mom offers to go to class with her and have a talk with her teacher, Ms. Eddy.

Sherrill S. Cannon's children's educational book, Mice & Spiders & Webs...Oh My!, is a fun and easy to understand introduction to computers, and it works marvelously. When Rosemary and her mom get to school, they learn that the mouse Rosemary is worried about will help her with the class's new computer, and that the web is a whole new way for her to communicate with kids in other schools. Cannon's verse is breezy and smooth, with rhymes that are clever and witty, and Kalpart's illustrations are bright and cheerful, especially those featuring the mice scampering on the classroom desk and the spider that Rosemary dreads. While the nature and animal geek in me was somewhat disappointed that Mice & Spiders & Webs...Oh My! didn't feature a tarantula and mice for classroom pets, the techie in me was thrilled with this literate and rhymed primer to computing. Mice & Spiders & Webs...Oh My! is highly recommended.
Contact Author -