The Do's and Don'ts
Hayley Rose
2013 Bronze Medal
38 Pages
Check current price
Children - Concept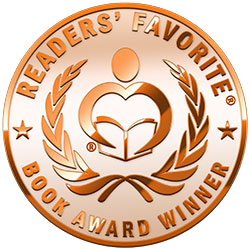 Reviewed by Lee Ashford for Readers' Favorite

"The Dos and Don'ts" by Hayley Rose is a vividly colorful book to help teach good manners to children. Each pair of pages feature a "Don't be (or do) something", followed by a "Do…" whatever the "well mannered" child should do. For example, the story begins with, "Don't talk with your mouth full of food." The next page admonishes, "Do wait until you have swallowed your bite to speak." Similar pairings of the improper and the proper way of behaving in a number of situations make up the remainder of the book. On every page the word "Don't" or "Do" is printed in a bright, contrasting colored font, to further help children remember the good manners from the bad. This book is impressively illustrated by Mark Sean Wilson, who has been illustrating children's books for the past one decade, and is quite obviously very talented. Really, the best way to describe the copious use of color is to say the illustrations are sensational. There is not a kid alive who would not be drawn to the attractive artwork, and while they are looking at the pictures, you and the text are teaching them good manners!

This book, though not overly long (it is 48 pages) and is fairly comprehensive. I almost hate to admit it, but even I learned a few new manners while reading the book! And it has been a long time since anybody could call me a kid. It has also been a long time since I had any kids in the elementary grades, so I don't know if good manners is a part of contemporary school curricula, but this book is a valuable tool that every parent should have in his/her child's library. I recommend "The Dos and Don'ts" for every child from preschool on up to…, well, up to whenever they learn good manners!
Miss You to Pieces
A Deployment Story and Project Idea for Kids
Donna M. Purkey
2013 Honorable Mention
40 Pages
Check current price
Children - Concept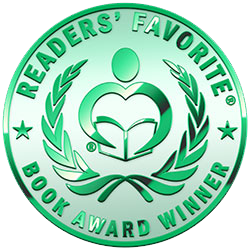 Reviewed by Joy Hannabass for Readers' Favorite

How do children handle their dads or moms being deployed for months or years at a time? Miss You to Pieces" was written to help children when their parents are away, and gives a cool unique project to teach them to stay connected as they wait for their parents to return home.

This is one of the neatest, most valuable books I have ever read. And the only book I have read about children left at home while a parent leaves to serve their country. Donna Purkey writes a story about a little boy named Riley who waits for his dad to return home. Riley's mom gives him a project to help him as he is waiting. Through working on this puzzle, Riley is able to remember good things about his dad, and helps him feel closer to his dad as well. And not only that, he can count down the days before his dad arrives home, giving him time to plan special things for his arrival.

There should be a way to get this book in the hands of all parents who are in the military. It is just that good! And the project the author introduces in a fantastic way to help children find comfort, strength and encouragement instead of worrying about what is happening to their dad is great. This book is awesome inside and out. The cover is very attractive. The illustrations are beautiful and fit so very well with the story, and the story is well-written. Beth Wehner has written a masterpiece with "Miss You to Pieces" and I strongly encourage you to pick up a copy for you or someone you know who has a parent in the military. You just can't go wrong with this one!
Rachel and Sammy Learn to Conserve
Rachel Raccoon and Sammy Skunk Series
Jannifer Powelson
2013 Finalist
32 Pages
Check current price
Children - Concept
Reviewed by Kristie Ingerto for Readers' Favorite

"Rachel and Sammy Learn to Conserve" is a children's book in the 'Rachel Raccoon and Sammy Skunk Series', and is written by Jannifer Powelson and illustrated by Kalpart. It is the last day of school before summer vacation and the students have one last presentation to do after lunchtime before they are free for summer. Rachel, Sammy and the other students in their science class present their final conservation projects. Before Rachel presents her project on trees, the class discusses what conservation means. This is a great opening for the various projects that follow including conserving soil and water. As the class makes their presentations, the reader will learn right along with the class many valuable lessons with regard to the environment and conserving natural resources.

This book is a wonderful addition to the series! It is filled with vibrant and adorable illustrations that go along with the story. Young readers will love the details included in the pictures and they will be drawn into the story through these. I love that the author has included photographs that she has taken throughout the book as well. For example, there are pictures of mulch, a rain barrel and white oak leaves included in the book; this gives the reader an accurate representation of these things and this will help them to identify these items in their own environments as well. This book would be a great one to use in a science class or with young children in any setting as a tool to help introduce the concept of conserving which is a valuable life lesson.
Come Inside
31 Days of Devotions
Judith A. Harrah
2013 Finalist
78 Pages
Check current price
Children - Concept
Reviewed by Anne Boling for Readers' Favorite

"Come Inside: 31 Days of Devotions", written by Judith A. Harrah and illustrated by Jack Foster, is a devotional book for children. The title is an invitation to delve into God's words. The devotions are written in simple language and are easy for children to understand. The illustrations add much to the text. Smaller children will love the whimsical, adorable pictures. This book had me by the second day's devotion, 'The Cow Milk for the Soul' based on 1Peter 2:2. The illustration is of two cows standing over milk buckets. On day three we learn about the wisdom of pigs in 'The Pig Cook With God'. We are reminded to roll around in God's Word just the way a pig rolls around in the mud. The devotions cover both Old Testament and New. Each devotion ends with a prayer.

The devotions are relevant to children and the things they face. For example, day 19 brings on a message on ridicule. This book offers children bits of knowledge about animals as well as biblical training. Most of the devotions center on animals, 'Noah's Ark' or some other Old Testament story. The fascinating stories from the Old Testament are ideal to start a child's biblical training. The tales (which I believe are true) are fascinating and quickly catch a child's interest. The end of the book has a list of sources which adults too may want to refer to. The author uses "The Living Bible" for the scriptures.
Exploring the Garden with the Little Rose
Sheri Fink
2013 Gold Medal
28 Pages
Check current price
Children - Concept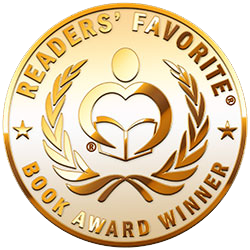 Reviewed by Kristie Ingerto for Readers' Favorite

"Exploring the Garden with the Little Rose," written by Sheri Fink and illustrated by Mary Erikson Washam, is a fun, beautiful, and educational book to share with young children. This book teaches the alphabet and identifies different objects throughout the garden whose names begin with each letter. Each page of the book is devoted to a different letter. The page for letter "C" asks the reader to point out the caterpillar, cardinal and cricket while the objects for letter "G" are goose, gnome, grass and gate. The illustrations include each of the objects listed for each letter.

This is a great book for teaching the alphabet as well as identifying different things whose names begin with different letters of the alphabet. The objects that are included are what one may see while being outside in a garden and therefore are different from the objects typically included in a "learning the alphabet" type book. As the books asks "can you find, " "where are," or "do you see," this book becomes very interactive. It helps children to identify what different objects look like. Therefore, this is a great book not only to help teach the letters of the alphabet, but also to introduce gardens and the things in them and what can be enjoyed while being outdoors. The illustrations are beautiful and soothing and fun for children to look at as they are filled with many details.
A Prayer For Little Kicker
Sandy Sprott
2012 Finalist
40 Pages
Check current price
Children - Concept
Reviewed by Kristie Ingerto for Readers' Favorite

Sandy Sprott's Little Kicker series begins with "A Prayer for Little Kicker." Mother and Daddy Donkey have a baby donkey named Little Kicker. They love Little Kicker and they also love God and they want Little Kicker to love God and do great things in his life. Mother and Daddy decide to invite all of their friends for a special day of prayer for Little Kicker. Their friends arrive and circle around Little Kicker and pray for him and bless his life.

This book would be an excellent gift for new parents as they begin their lives caring for a baby. "A Prayer For Little Kicker" has such positive messages throughout the book. Mother and Daddy Donkey love Little Kicker and it is their responsibility to raise him; however, they know that they are not alone or that they can raise him without the love and support of others. The Donkeys show their faith in God and love for both Him and Little Kicker by having a day dedicated to praying for Little Kicker. By including their friends they are making their desire clear to others and are asking for support throughout Little Kicker's life just as parents need others' support and guidance while raising children. Most of all they need to be looking to God and asking for His blessings along the way. Children will love Little Kicker and the animal friends in this book. Some of the other animals are described in detail at the end of the book to educate children about them. The illustrations throughout this book are beautiful and there are so many details in the pictures. I love the map that is included of the land and the animals' habitats. There are also activities included making this book interactive to use with children.
Rachel and Sammy Learn About Trees
Jannifer Powelson
2012 Bronze Medal
Kindle Edition
Check current price
Children - Concept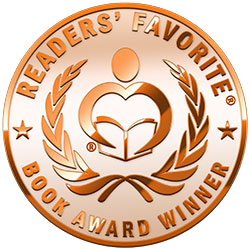 Reviewed by Kristie Ingerto for Readers' Favorite

"Rachel and Sammy Learn About Trees" is not only an adorable story, but it is educational as well! Written by Jannifer Powelson, the story is geared for young children and she also includes photographs to go along with what the characters learn about the trees. The illustrations included in this book are by Kalpart and there is a nice mix of "cartoonish" illustrations and actual photographs. Rachel and Sammy go on a field trip with their teacher, Mrs. Doe, and the other animals in their class. The animals begin walking on the Nature Trail and quickly begin learning fascinating facts about the trees that they see and also various types of leaves and bark. As the field trip continues the animals learn about various purposes of trees and the ways wood can be used.

This is one of the best children's books I have seen which is both enjoyable educational! The illustrations will appeal to the children as they are so vibrant. The photographs included are excellent so that children will be able to use them as a guide to what they see in their own neighborhoods. Young readers will join this class of animals on their field trip to the forest and they will be learning so much right along with the animals. While there are a lot of words on the pages and a lot of information, the layout ensures that it is not overwhelming for children. The photographs are well-labeled so that children can learn to identify and recognize the various types in their environments as well. A very well-done book by both the author and the illustrator!
If You Love Me So Much
Danielle Leibovici, LMFT
2012 Silver Medal
40 Pages
Check current price
Children - Concept
Reviewed by Anne Boling for Readers' Favorite

In this tale a boy questions whether his parents truly love him. If they loved him they would not make him ___ (you can fill in the blank). He confronts his parents with the question, "If you love me so much" why should I brush my teeth, take a bath, brush my hair, and wear a coat. The young boy has a whole list of 'whys.' With each question his parents answer him with a rhyming answer.

It is often difficult for children to understand why parents tell them to do things. Sometimes as parents it is easier to say because I said so. Children need to understand, yet it is difficult and sometimes imposible to explain to children the reasons behind our decisions. Danielle Leibovici's book "If You Love Me So Much" comes to parent's rescue by cleverly answering our children's questions.

This book is the perfect size. Thirty pages is just enough to tell the story without losing your child's attention. The pages are painted in muted colors with the words in black, making a nice easy to read contrast. The illustrations were lovingly completed by Julia Gavrielov. Each illustration is eye catching and appears to be done in water color. The child in the picture is lifelike and shown in different scenarios relating to the questions. This book would make a great gift. I suggest reading it to your child every time they ask the question, "If you love me so much..."
Henrietta Hexagon & the Triangles
Mandi Tillotson Williams
2012 Honorable Mention
23 Pages
Check current price
Children - Concept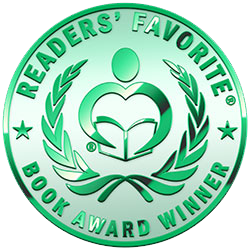 Reviewed by Lori M for Readers' Favorite

What an adorable book! Poor little Henrietta Hexagon thinks she doesn't fit in with the other shapes of the world. Adopted by the Triangle family and living on Groveland Circle, Henrietta feels different. Her mom tried to convince her that she was special and that hexagons are everywhere too, but Henrietta isn't sure she believes that and sets off in search of hexagons. Using her magnifying glass, binoculars and other items she finds in her toy box, Henrietta searches and searches but finds nothing but circles, rectangles, and squares.

In the meantime, Ma Triangle is determined to show Henrietta how special she really is. I don't want to spoil the ending for you, so let's just say that Henrietta learns that she does fit in and is loved just as much as any other shape.

The illustrations are cute and very colorful and sure to interest young readers. I liked the cute little backdrop of the window in the living room where there was always a little cat peeking in or jumping around outside. This book is also a good educational tool for little readers to learn their shapes while learning a lesson about being different but being accepted. I found myself learning things too as I had forgotten what shape a hexagon was or how many sides it has. There were all kinds of lessons here, from diversity to geometry to adoption; everything is nicely taught.
Randy Kazandy, Where Are Your Glasses?
Rhonda Fischer, art By Kim Sponaugle
2012 Gold Medal
32 Pages
Check current price
Children - Concept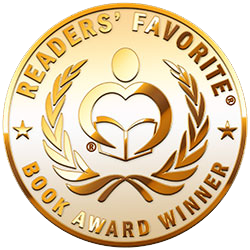 Reviewed by Debra Gaynor for Readers' Favorite

Rhonda Fischer is a name you will want to remember. She is the author of the Randy Kazandy series. Randy is an adorable little boy who needs glasses. Although Randy sees two of everything without his glasses he still does not want to wear them. In fact, he does everything he can get rid of them, but his mother always has a spare pair ready. Just when Randy thinks he has destroyed every pair, his doctor delivers more. Randy's father tells him that he also needs to wear glasses, which changes Randy's perception of them and he decides that wearing glasses isn't so bad after all.

There are three major elements in this book: the message, the format, and the illustrations. The message in this one we all need to learn--it is okay to be different. From Personal experience, I know children do not like to be different. Whether it is glasses, height, weight, etc., we all want to fit in. Both children and adults will cherish the message. The format of this book is a delightful prose. The words dance across the page as if in a magical musical parade. Children love lyrical prose. They will ask to read this book over and over. I saved the best for last…the illustrations. Artist Kim Sponaugle is a master of her art. The colors are bright and cheerful, the drawings are exquisite and quickly draw children into the story. I put this tale to the ultimate test…grandchildren. Four year old Maddix loved this book, he understood the plot and asked me to read it to him again. Of course I agreed. Fischer and Sponaugle made quite a team and an excellent book! If you are having trouble reading this review, maybe its time you visited the fun Dr. Bee!
Contact Author -