The Secret Lives of Monsters and Legends
Sunny Basra
2016 Finalist
Kindle Edition
Check current price
Children - Concept
Reviewed by Jack Magnus for Readers' Favorite

The Secret Lives of Monsters and Legends is a children's book of short tales suitable for young readers ages six through eight. It is written by Sunny Basra and illustrated by Ben Muircroft. Bigfoot is the story of a young adventurer who is determined to solve the mystery of Bigfoot. While he's a bit nervous about what he might discover in the woods, he understands that it's good to face your fears. What he finds in the forest is a huge surprise. Dracula lives alone in his castle, and Sienna's mother said she should never go near the castle. Sienna sees a figure looking out the castle window one night and can't help but go to see who lives there. George is an exceedingly grumpy knight who protects the people in his town from dragons, but he also has a secret. And a young boy named Matt gets to see if Nessie, the Loch Ness monster, really exists.

Sunny Basra's collection of tales for children is both fun and enlightening. Mixed within the humorous, inventive and witty renditions of these legendary monster tales are lessons such as facing fears, accepting others who are different, and not being judgmental. Basra's tales are fun to read, and while geared towards slightly more advanced readers, are perfect for storytime sessions with younger readers as well. Muircroft's illustrations are brightly colored and filled with detail, and they are a huge part of what makes these stories work as well as they do. The Secret Lives of Monsters and Legends is highly recommended.
Christmas 'Lilly'
Starlette Universe
Kathy Johnson
2015 Finalist
39 Pages
Check current price
Children - Concept
Reviewed by Michelle Stanley for Readers' Favorite

Christmas 'Lilly' is a cute little fiction tale for small kids by Kathy Johnson. Lilly is excited because it is the festive season in Starlette town and she cannot wait to unwrap her presents. The animals are a big part of the festivities. Fraidy Cat is posing as "Mrs. Claws," and Blossom the Cow, dressed as a reindeer, wants everyone to have a "Moo'rry Christmas." She even gave Lilly an advent "cow'lender" for a gift. Lilly likes to "cele'bake" with fruitcake and milk, and is a big fan of gingerbread cookies. The only thing that ruins the festive spirit is having "Eva'nezer Scrooge" around. Eva hates Christmas and would do anything to have "NO'tivity seen", so she gets coal in her stocking, but "Eva'nezer" isn't going to stop Lilly from having a good time.

Christmas 'Lilly' is "cow'nting" down the days to Christmas, and Kathy Johnson has a good imagination that brings these characters to life on each of the festive days in her fun book. Her writing content combines with lovely pictures to tell the story (piction), and she has the adorable animals interact with clever remarks that are so much "pun." Puns play a major part in the author's book, and reading the content shows how creative she can be. You will meet wonderful characters, and learn why Frosty the Snowman had a meltdown. Kathy Johnson writes humorously and although her book Christmas 'Lilly' is extremely short, it's nicely written and is sure to delight young readers.
Everybody Wake Up!!
Daniel Jude Miller
2015 Finalist
52 Pages
Check current price
Children - Concept
Reviewed by Cheryl Schopen for Readers' Favorite

When you're wide awake and you see someone sleeping, do you ever just want to scream to wake him or her up? Well, that's what Sunny does in Everybody Wake Up!! by Daniel Jude Miller. Sunny is a blonde, curly-haired little girl who loves to be awake, and she wants everyone around her to be awake and enjoy the day right along with her. But she keeps running into very sleepy people today, so she decides to wake them all up by screaming, "Everybody wake up!!" And she always does it with a huge smile on her face.

I absolutely loved this book. It was such a cute story. This is definitely not a book to read in the library or at bedtime. This is a fun book that kids will enjoy being silly and loud with. They'll be laughing and screaming right along with Sunny. I'm a grown adult, and I found myself giggling with a huge smile on my face and wanting to scream with Sunny throughout the entire book. Plus, the illustrations are AMAZING; they complemented the story perfectly. They made it and the characters come alive. I can't imagine any kid not enjoying this book. Doing both the creative writing and the incredible illustrations, Daniel Jude Miller is clearly very talented. I would purchase a hard copy of Everybody Wake Up!! in a heartbeat. Not only will I read this to my daughter, but I will also read it to elementary students I substitute teach for. I guarantee they will all adore it and beg for me to read it again and again.
A Little Goes a Long Way
Ashley Mills Monaghan
2015 Honorable Mention
44 Pages
Check current price
Children - Concept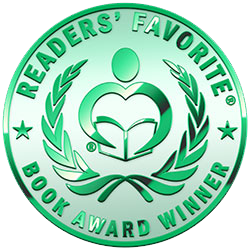 Reviewed by Cheryl Schopen for Readers' Favorite

In A Little Goes a Long Way, written by Ashley Mills Monaghan and illustrated by Vivian Nguyen, Fin, along with his adorable dog, Sausages, tries his best to help his family out by doing some chores. From giving the dog way too much food to putting way too much laundry detergent in the washer, Fin quickly realizes, with the help of his parents and grandparents, that a little goes a long way.

I have read quite a few children's books recently, and I have to say that this book is the cutest so far. There was something about it that just had me smiling from ear to ear throughout the whole story. It could be the fact that it is written in a perfectly simplistic way that children will understand and relate to. It could most certainly be the fact that the illustrations were absolutely adorable, unique, and incomparable. It could also be the fact that even though presented in a simple way, this story teaches a valuable lesson of conservation and love. Then again, it could be all of the above. I just absolutely loved this book, and I don't have one single negative thing to say about it.

I read this book on my computer, but I will definitely be purchasing a paperback copy for my daughter, who needs to learn the lessons taught and who will completely love the illustrations. With a super cute story and fantastic images, A Little Goes a Long Way is a must-read. Ashley Mills Monaghan and Vivian Nguyen make the perfect team, and I hope to see more from them both. I will gladly add this book and any others created by them to my daughter's growing library.
A Brand New Day
A Banana Split Story
A.S. Chung
2015 Bronze Medal
34 Pages
Check current price
Children - Concept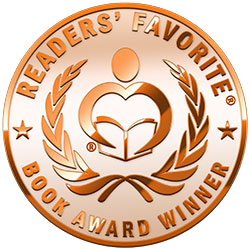 Reviewed by Kristie Ingerto for Readers' Favorite

A Brand New Day: A Banana Split Story, written by A.S. Chung and illustrated by Paula Bossio, addresses the lives of children of separation and divorce as they spend some days with their mothers and other days with their fathers. The main character of this story is a girl who is loved by her mother and father. She loves her days with each of them as she spends some days with her mum and some with her dad because they have separate homes. The girl shares what she enjoys doing with her parents. With her father, she enjoys cooking and camping, and on days with her mother she enjoys gardening, playing with her step-brother and having tea parties. The girl knows that she is loved by both her mother and father, and she loves them both and enjoys spending time with both.

A.S. Chung shares a story of a girl who has two homes in A Brand New Day: A Banana Split Story. This story is great as it will help children of separation and divorce learn that they are not alone in their family situation and also it can be reassuring for children to know that it is okay to enjoy both homes and not feel as if they have to pick a favorite home and/or parent. This book would be an excellent resource to use in a counseling group for elementary students in similar situations.
Runaway Clothes
Mrs.D
2015 Silver Medal
44 Pages
Check current price
Children - Concept
Reviewed by Lee Ashford for Readers' Favorite

Runaway Clothes by Mrs. D joins this author's growing list of good quality children's books. The illustrations in this volume are superbly drawn by the very talented Chanoa, making this a delight to read, regardless of your age. Young Nika awakens one morning to discover all her clothes are missing from her closet. She asks the hangers what they did with her clothes, but only manages to anger them, so the hangers run away, too. After pouting for a bit, Nika realizes she did not treat her clothes very nicely, so it's her own fault they ran away. This epiphany makes her realize that her toys might also become sufficiently disenchanted to run away, and then how would she cope? To prevent such an eventuality, Nika decides to clean up her room like never before. She puts everything very neatly in its proper place, but is that enough to encourage her clothes to return to her closet?

Runaway Clothes is richly illustrated, with a hint of Anime influencing the drawings. The text of the story meshes perfectly with the illustrations; so much so, that you will find yourself pausing on each page to carefully peruse the illustrations after reading the text. Mrs. D has firmly established herself as one of this generation's premier children's authors. Readers are encouraged to visit her website, http://www.mrsdbooks.net/ for video trailers for each of her books… a definite plus when you need to select only one or two books out of a dozen or more choices. All of Mrs. D's books that I've so far read have been based on actual events in her life, which makes it very easy to relate to them. If you've not yet discovered Mrs. D, Runaway Clothes is an excellent one with which to start. You will grow to treasure all her stories.
The Royal Palm
Mrs. D.
2015 Silver Medal
40 Pages
Check current price
Children - Concept
Reviewed by Lee Ashford for Readers' Favorite

The Royal Palm by Mrs. D. joins this author's growing collection of richly illustrated and highly imaginative stories for children. In this latest tale, a beautiful specimen tree has been planted in a special garden, fulfilling her life-long wish to leave behind her small island and move to the mainland. While pondering the circumstances which brought her to that point, the silvery Royal Palm reflects upon the true friends she left behind, who accepted her just as she was in spite of her assumed arrogance toward them. She recalls the hurricane she thought would destroy her, and remembers how the smaller, more common palm trees rallied round her to protect her from the blowing sand, waves and wind. While she expects to be happy in her new life, she comes to the realization that she will always miss her old friends, regardless of how many new friends she may one day have.

The Royal Palm is a wonderful fantasy, told in the flowery language one might expect from an anthropomorphized tree, the wind, and other elements of a tropical paradise. Intended to facilitate the growth of a child's imagination, this story also comes complete with a valuable life lesson. As they become a part of the story, young readers will learn to appreciate the other people in their lives. They will learn that it is not always wise to prejudge those around them because a day of reckoning may come when those whom they might think poorly of will become the ones on whom the child must depend for help. Although understated, The Royal Palm shouts loud and clear to young readers: "Don't judge by appearances. It's what's inside that counts." This very well-written tale from Mrs. D. is a must-have, particularly for early/intermediate readers.
More Than Mud
Muddy Moments Made Magical
Kate Butler
2015 Gold Medal
32 Pages
Check current price
Children - Concept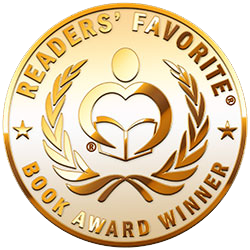 Reviewed by Michelle Robertson for Readers' Favorite

Join a mother and daughter while they grow together emotionally and mentally as the daughter grows up to become a woman and have a child of her own. Enjoy the fun experiences the young daughter has such as playing with her mother's make up, jumping in muddy puddles, her first sleep over and first dance, and her wedding day - all through the perspective of the mother in a positive, empowering way.

More Than Mud: Muddy Moments Made Magical by Kate Butler is a delightful children's book introducing them, as well as parents, to the concept of seeing life, its messes, and yourself as beautiful, as well as thinking in a positive way. The author has creatively captured the moments in life where a person or, as in the book, a mother, uses the power of positive thinking during a potentially stressful situation, and makes the reader see the beauty in it. The character of the little girl finds her mother's make up drawer and dolls herself up, just like she thought her mommy would do. If you the reader are a parent, you understand the mess that this situation can create. Instead of having the mother character become mad, the author tells of how the mother sees the beauty, creativity, and learning experiences in her daughter's actions. The author teaches not only children to believe in themselves, be confident, and strong, but teaches parents to empower their children by looking at their "messes" as growing, learning, and beautiful life experiences.

This book is beautifully laid out, both in the physical design and illustrations as well as the text, dialog, and messages demonstrated within. A bonus is at the end of the story as the author provides readers with a question and answer section to help them find a positive way of thinking in most of life's "little messes". All parents, grandparents, and guardians will enjoy this book, but especially mothers with daughters.
All Are Family
Celebrating the Diversity of Our Global Family
Marissa Bloom
2014 Finalist
32 Pages
Check current price
Children - Concept
Reviewed by Faridah Nassozi for Readers' Favorite

All Are Family: Celebrating the Diversity of Our Global Family by Marissa Bloom is an amazing kid's story book that talks about the beauty of the different ways of life enjoyed by people around the world. The book emphasises the importance of family by looking at how different families live their lives. It uses the basic aspects of a family's day-to-day life such as how different families dress, how/what they eat, the houses they live in, where they sleep etc, to show that irrespective of the differences in cultures and lifestyles, at the end of the day all people are the same.

All Are Family is an amazing book that teaches kids about cultural and social diversity around the world through the simple day-to-day aspects of different families. The book teaches kids the important life lesson that it is not about what a family has or how they live that gives them happiness and joy, but rather it is about appreciating and enjoying the love of family, like the pure joy that comes from sharing a family meal. At the end of the day, it is not about where someone lives, what they eat, what they wear, or what language they speak; what matters is the person that is on the inside and not their earthly possessions or their lifestyle. We are all one, despite our social and cultural differences, and we should therefore love one another and be kind to everyone around us.
I CAN Believe in Myself
I CAN Book Series
Miriam Laundry
2014 Honorable Mention
32 Pages
Check current price
Children - Concept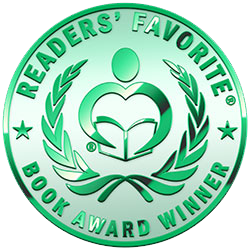 Reviewed by Michelle Robertson for Readers' Favorite

I CAN Believe in Myself (I CAN Book Series)by Miriam Laundry is book one of a delightful and charming children's picture book series that introduces young readers to the concepts of public speaking and self esteem. Molly avoids being the star of the day because she believes she can't speak in front of the class. She makes up excuses day after day to avoid her turn. When her friends ask her for help with things they think they can't do, Molly soon gets annoyed with the words "I can't." She realizes that she has been using the very words she dislikes. During one of her excuse explaining sessions with her teacher, Molly learns about a new machine, and uses this machine and her new dislike for the words "I can't" to take her turn as star of the day and speak in front of the class.

Miriam Laundry not only teaches children about the fear of public speaking, but she allows children to realize that if they just believe in themselves they can conquer their fears and succeed with their goals. The book's illustrations are beautiful and playfully enable readers to pay attention and understand the lesson being taught. Miriam Laundry provides readers with multiple characters who have fears of their own. This allows readers to understand that they are not alone in being afraid of something. Children often gain comfort in knowing they are not alone when going through a hardship, as small or simple as it may seem. This book would be a great resource for schools, educators, libraries, and parents or guardians. This book can be enjoyed by readers of all ages.
Contact Author -