The ABC Animal Picnic
Janina Rossiter
2018 Gold Medal
56 Pages
Check current price
Children - Concept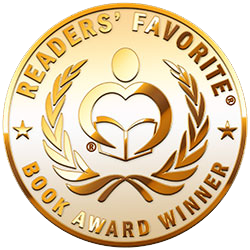 Reviewed by Mamta Madhavan for Readers' Favorite

The ABC Animal Picnic by Janina Rossiter is an educational tool to introduce children not only to the alphabet, but it also helps in enhancing their vocabulary. The animal picnic also helps children understand that an alphabet can have different sounds and the story will fascinate them with the creativity and imagination of the author. Every page is fun to read and children will love repeating the words, the alliteration, and the sounds. The author's imagination is on full display when readers flip through the pages and discover a lot of new things while learning the alphabet.

I like the way the author makes learning the alphabet and new words fun and interactive. What makes it unique is the manner in which the author has introduced the alphabet to readers, which is not what one gets to see usually. It is a perfect book for parents if they have small kids at home who are going to start school, because it makes learning easy, fun, and interesting. It is a good book for teachers and educators to introduce the alphabet and new words to children in classrooms, and parents and grandparents can read it out to their children and grandchildren at bedtime.

It is a great book with some colorful and excellent illustrations that are eye-catching. Informative and educational books like this are always good for child readers as it helps them not only learn new things, but will also make them more creative and imaginative. It is definitely a must-have in every school and children's libraries, and in homes.

The Adventures of Zealy and Whubba
A New Life Begins! Book 1 Series 1
Roe De Pinto
2017 Bronze Medal
24 Pages
Check current price
Children - Concept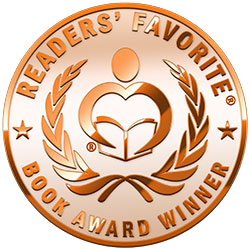 Reviewed by Lucinda Weeks for Readers' Favorite

The Adventures of Zealy and Whubba: A New Life Begins! is created by Roe De Pinto. An adorable baby seal pup named Zealy is born. Zealy is a beautiful baby, covered with white fur. Zealy opens her eyes for the first time to discover her adoring parents. Her parents could not stop smiling when they saw Zealy. They spoiled their beautiful new daughter with lots of hugs and kisses. Like new babies do, she cuddled with her mother, drank her fill of warm milk, and drifted off into a deep slumber. Zealy awakens and discovers a new friend, Whubba. Whubba is a baby orca whale. Whubba is a good friend who watches over Zealy and protects her.

De Pinto has created a very beautiful story that readers are bound to fall in love with. This story is filled with vibrant and colorful pictures. The characters are an adorable seal family with mom, dad and new pup Zealy, who are joined by the baby orca whale. Young children and parents alike are certain to be fascinated by these characters. This heartwarming story is one that all new parents can identify with. As a mother of three, I was reminded how joyous it was to welcome my new babies into the world. I would have liked to see more depth to this story, which is why I am eagerly awaiting the next title in this series. I am looking forward to seeing how this series unfolds. I recommend The Adventures of Zealy and Whubba: A New Life Begins! as an entertaining story to be shared with all young children.
Can a Princess Be a Firefighter?
Carole P. Roman
2017 Gold Medal
36 Pages
Check current price
Children - Concept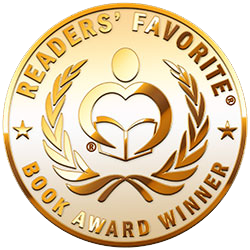 Reviewed by Rosie Malezer for Readers' Favorite

Can a Princess Be a Firefighter? is a children's book written by Carole P. Roman and illustrated by Mateya Arkova. When a child asks her parent if a princess can be a firefighter, she is offered many occupational suggestions, some of which are roles usually thought to be filled by men. Judges, dentists, cowpokes, mimes and more cause the little girl to question which of the many endless occupations she could fill when she is old enough. What worries her the most is that she may have to retire her fairy wings in order to fulfill certain roles, such as a lawyer, construction worker or crime-fighter. With so many career paths available, the young girl is excited to have so many choices, and has several years ahead in which to decide what she would like to be when her studies are complete.

I truly enjoyed this story, not only in the way it is written, but also in how the illustrations show what each occupation entails. Carole P. Roman has listed so many possibilities of what a young child could become, regardless of their gender, with each choice creating much thrill and excitement. Long gone are the days where the only option for a girl was as a secretary or a housewife. Female astronauts, truck drivers, dancers or doctors are some of the many careers available to her, should she wish to pursue them, and, with none making her any less feminine than she is, the child is thrilled at the possibilities. Many avenues and pathways are now attainable by both genders, creating many fulfilling and wonderful career opportunities for this and future generations. I recommend Can a Princess Be a Firefighter to children aged 4 to 12, as it lists the seemingly endless list of career possibilities open to them.

Off the Hook
A Christmas Ornament Adventure
John Arvai III
2017 Silver Medal
74 Pages
Check current price
Children - Concept
Reviewed by Jack Magnus for Readers' Favorite

Off the Hook: A Christmas Ornament Adventure is an adventure picture book for children written by John Arvai III and illustrated by Eminence System. Most people think that Christmas ornaments are just there for decoration purposes, but they're really much more than just decorations. Those heroes on hooks actually make sure the tree lights are working properly, guard the cookies and milk from the family dog, and keep the fireplace in good shape so Santa can visit your house. Then there's the star that goes on top of the tree. This is an especially important ornament as it guides Santa to your house by sending out a golden glow that Santa can see from his sleigh. But what would happen if that star wasn't on top of your tree? What if your cat knocked it off the tree, and it tumbled out of reach? Something very much like that happened at the Thompson house when they were hosting their Christmas party. No one noticed that the star had ended up in a gift bag, and no one saw Aunt Connie leaving with it. Or did they?

John Arvai's adventure picture book for children, Off the Hook: A Christmas Ornament Adventure, follows the front and back side ornaments of the Thompson family's Christmas tree as they try to save Christmas for their family. This is an exciting story complete with conflicts, impossible situations, and a deadline that looms ever closer. Arvai's ornament characters are marvelous! He endows each one of them with a personality and his/her own role in this action-packed holiday tale. The illustrations provided by Eminence System are brilliantly colored and add depth and dimension to the plot. I found myself getting lost in each panel as I delightedly found every detail and action described in the story. Children of all ages, including those adults who volunteer for story time rather than have to sit and chat with the grownups, will thrill to this most unusual Christmas tale that actually gets better with each successive reading. Off the Hook: A Christmas Ornament Adventure is most highly recommended.
One to Ten
Squirrel's Bad Day
Carole P. Roman
2017 Honorable Mention
38 Pages
Check current price
Children - Concept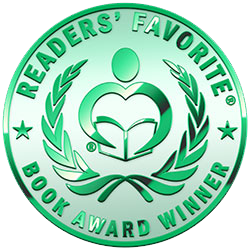 Reviewed by Barbara Fanson for Readers' Favorite

One to Ten: Squirrel's Bad Day is a fun storybook for children, as well as providing a coping mechanism for learning to deal with problems. Ranking a problem on a scale of one to 10 will help them to understand that bad things happen and, when you compare them to other problems, maybe some of them aren't that bad. This educational children's book by Carole Roman will help children to understand their problems and to realize that maybe some problems are small—less than 5 on the scale—and shouldn't bother them at all.

One to Ten is a wonderful story of Rabbit explaining to Squirrel how the ranking system helped him to cope when trouble happens. Squirrel was feeling sad when he dropped his acorns into the stream, but with Rabbit's trick, he doesn't feel so bad. Rabbit shares some examples of problems that happened recently and demonstrates to Squirrel how to rank those examples. Rabbit also explained how sometimes good things come from problems. In the end, losing some acorns in the water doesn't seem as bad when you rank it on a scale of one to ten. I think parents and children will find this story entertaining and educational.

The beautiful watercolor illustrations by Mateya Arkova are well done and add so much to the story. The use of tones and shadows is very effective for children's book illustrations. I like the divided page technique used on some pages, just like a graphic novel. I also liked the talk bubbles with shadows like a comic book and the fun, whimsical drawings of animals dancing or cheering.
Elphie and Dad Go On an Epic Adventure
Elphie's Books Book 1
Hagit R. Oron
2017 Finalist
50 Pages
Check current price
Children - Concept
Reviewed by Rosie Malezer for Readers' Favorite

Elphie and Dad Go On an Epic Adventure by Hagit R. Oron and Or Oron details the story of Elphie the Elephant and his father, who offers to make Elphie an extra special chocolate milk, only to discover that there is no milk in the fridge. Initially, Elphie doesn't want to go to the store with his father because it is such a boring thing to do, until Elphie's father points out that anything can become an adventure, if only you use your imagination. Elphie tucks away his sword, dons his cape, and is ready to have an epic adventure with his father. On the way to the store, Elphie slays clouds shaped like monsters, chases a lizard which is trying to catch flies, and then climbs a wall. With each adventure, Elphie's father warns him to be careful or he will hurt himself. When the cell phone rings and engages his dad, Elphie becomes bored and wishes he'd never gone to the store. He then spots a friend across the road and runs out to greet him, running right into the path of an oncoming car... What will happen to Elphie?

Both the graphics and the story were wonderfully done. Hagit R. Oron and Or Oron have written a book which not only details the principle of "look before you leap," but also shows how imaginative children can be. Elphie's facial expressions emoted perfectly what he was thinking and feeling during the entire journey, whether it was boredom, excitement, or fear. Elphie and Dad Go On an Epic Adventure would be a wonderful book to read at bedtime for smaller children, teaching them about road danger, adventure, and using your imagination to have fun.
Counting Sea Life with the Little Seahorse
Sheri Fink and Derek Taylor Kent
2017 Finalist
28 Pages
Check current price
Children - Concept
Reviewed by Rosie Malezer for Readers' Favorite

Counting Sea Life with the Little Seahorse is an educational and delightfully illustrated children's book, written by Sheri Fink and Derek Taylor Kent, and illustrated by Lynx Animation Studios. Immediately engaging the reader, the Little Seahorse takes children through a marvelous underwater world of magic and mystery, utilizing aquatic friends in showing how easy and fun it is to count. Whether it be whales, turtles or hungry sharks waiting in the midst, your child will ride the waves of happiness in learning the joy of counting with these enchanting underwater creatures in brilliant color.

Taking a child through the learning process of counting numbers 1 through to 20, Sheri Fink and Derek Taylor Kent have provided a magical and colorful world which will entice, excite and encourage any child to learn their numbers. Although I am well past the age of learning these things, I still found myself wearing a broad smile as I turned each page and entered a new world of color and entertainment. Some of the sea creatures were new to me, and their extraordinary fantasy-like activities piqued my interest through to the very end. Never before had I seen an underwater version of Romeo and Juliet until today, but I am sure it will be entering my dreams when I sleep tonight. Counting Sea Life with the Little Seahorse would definitely be an ideal book to add to your home library, having your child counting a vast array of marine life on their way to dreamland each night. I thoroughly enjoyed this educational journey, and recommend it to be read to children prior to entering kindergarten, resulting in some good counting habits.

The Secret Lives of Monsters and Legends
Sunny Basra
2016 Finalist
Kindle Edition
Check current price
Children - Concept
Reviewed by Jack Magnus for Readers' Favorite

The Secret Lives of Monsters and Legends is a children's book of short tales suitable for young readers ages six through eight. It is written by Sunny Basra and illustrated by Ben Muircroft. Bigfoot is the story of a young adventurer who is determined to solve the mystery of Bigfoot. While he's a bit nervous about what he might discover in the woods, he understands that it's good to face your fears. What he finds in the forest is a huge surprise. Dracula lives alone in his castle, and Sienna's mother said she should never go near the castle. Sienna sees a figure looking out the castle window one night and can't help but go to see who lives there. George is an exceedingly grumpy knight who protects the people in his town from dragons, but he also has a secret. And a young boy named Matt gets to see if Nessie, the Loch Ness monster, really exists.

Sunny Basra's collection of tales for children is both fun and enlightening. Mixed within the humorous, inventive and witty renditions of these legendary monster tales are lessons such as facing fears, accepting others who are different, and not being judgmental. Basra's tales are fun to read, and while geared towards slightly more advanced readers, are perfect for storytime sessions with younger readers as well. Muircroft's illustrations are brightly colored and filled with detail, and they are a huge part of what makes these stories work as well as they do. The Secret Lives of Monsters and Legends is highly recommended.
The Golden Rule
Sherrill S. Cannon
2016 Finalist
30 Pages
Check current price
Children - Concept
Reviewed by Jack Magnus for Readers' Favorite

The Golden Rule is a children's concept picture book written by Sherrill S. Cannon and illustrated by Kalpart. Robert wants to see if he can find the ruler his mom was talking about. She said it was old, but, better yet, that it was gold. He thinks that if he and his sister can find it, they can sell it. They decide to go looking for it and end up searching all through the classrooms at their school. After finding nothing but an old plastic ruler, Kait, his sister, wondered if the ruler was something they couldn't see, and Robert starting thinking. Maybe it wasn't a ruler their mom was talking about but a rule -- one that would show you how to treat others, like the other kids at school and your friends.

Sherrill S. Cannon's concept picture book for children, The Golden Rule, is entertaining and fun while it also presents guidelines for kids to follow in their interactions with others. Cannon's rhyming verse is clever and brims with enthusiasm, and Kalpart's brightly colored illustrations fit the storyline perfectly. I was pleased to see that the story covered so many important social issues facing children, especially the problem of bullies and how to react to them and get help from an adult, sharing, and giving freely to others in need. She even includes one of my own favorite golden rules, paying it forward, in this delightful and instructive work. The Golden Rule is a perfect story time selection for reading aloud as well as an excellent choice for children who have outgrown their first primers. The Golden Rule is most highly recommended.
I Have Two Daddies
An Earthly Daddy and A Heavenly Daddy
Lynn Calvin Plater
2016 Honorable Mention
40 Pages
Check current price
Children - Concept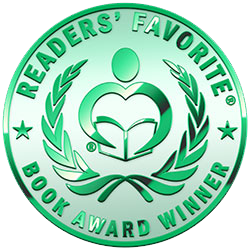 Reviewed by Joy Hannabass for Readers' Favorite

I Have Two Daddies is the story told by a little girl about her two daddies, her earthly daddy and her heavenly daddy. As she talks about her earthly daddy, she talks about all of the things they do together. She describes the things her earthly daddy does and says to assure her how much he loves her. She also tells of her heavenly daddy, the daddy she can't see because he is in heaven. First she tells how she began her relationship with her heavenly daddy, and then about the things that assure her that her heavenly daddy loves her. Join this little girl as she tells you all about her two daddies, and how you can have a heavenly daddy too!

I really like this story. Having a little girl tell the story about her earthly and heavenly daddies was a very nice idea, because children will listen when other children tell them something. I like that the two daddies are compared to each other, and author Lynn Calvin does an excellent job of explaining the likes and differences between the two. And the illustrations by Maria Rask are well thought out and fit the story well. Other neat things in this book is a Praise Certificate, to fill out because you are thankful for having two daddies, as well as a few activities for children to do. It would be wonderful if this book could get into the hands of every child. I highly recommend this for your child's library.
Contact Author -