If I Were a Pony
(Mom's Choice Award Recipient)
Leonard Eckhaus
2021 Silver Medal
32 Pages
Check current price
Children - Concept
Reviewed by Kristine Zimmerman for Readers' Favorite

If I Were a Pony by Leonard Eckhaus is the story of a boy and his pony. The simple text makes it a great choice for early readers especially those that love horses. The pony and his boy share many adventures. They ride across streams; they ride with friends and sometimes they just enjoy each other's company. The boy, of course, also takes care of his friend when their ride is over. As they both age, their story continues but the things they can do together change. The pony remembers all the fun they had together and feels happy that they got to share them. Stacy Hummel's bright, colorful illustrations bring an added dimension to the book.

Leonard Eckhaus has written a sweet story about two great friends. As a former librarian, I know how much kids love horse stories. If I Were a Pony will be a story that beginning readers will want to read again and again. The joy and love the boy and his pony share will be familiar to all animal lovers. Echkhaus has also gently included a theme about how we all age and with that aging comes change. I especially enjoyed that he shared how important fond memories are and even though we might be sad that we can no longer do those things, how lucky we were to be able to experience them. Grandparents will especially enjoy sharing this book with their grandkids. Horse lovers young and old will want to read this charming story.
Balloons for Tiger
Lori Orlinsky
2021 Gold Medal
38 Pages
Check current price
Children - Concept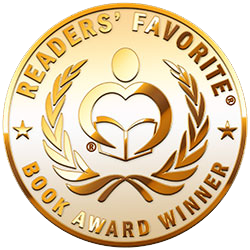 Reviewed by Deborah Lloyd for Readers' Favorite

How to talk to children about the death of a pet is a dilemma for many parents. The children's book, Balloons for Tiger, written by Lori Orlinsky, provides a heartwarming way to broach the subject. The story begins with the family releasing balloons into the sky. When the younger daughter asks where the balloons go, the mother replies they go on vacation until they reach their final destination. It is a grand adventure as the balloons sail over Italy and Spain, see Santa Claus and the stork, sail past skydivers and superheroes. Eventually, the balloons find their way to Tiger, the family cat, on a cloud. Tiger sends a sign to the family that she is safe and sound, and she will continue to live in their memories.

This captivating children's book has many wonderful, helpful features. Its focus is positive, diminishing fears or misconceptions about what happens when a cherished pet dies. The illustrations by Vanessa Alexandre are delightful, adding to a child's imagination of how the pet lives on. The rhyming text adds a light touch. The author includes discussion questions for educators (and parents will find these useful too). A licensed clinical social worker outlines five "Coping Strategies for Parents." An experienced children's book author, Lori Orlinsky has developed an engaging way for parents to discuss the loss of a pet in Balloons for Tiger. The book provides loving reassurance for children and talking points for parents. It can also lay the foundation for open discussions when a grandparent or other loved one dies. A must for every child's library!
David's ADHD
Sherrill S. Cannon
2020 Honorable Mention
28 Pages
Check current price
Children - Concept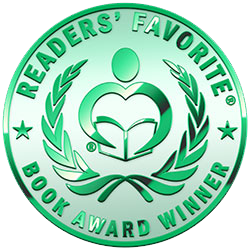 Reviewed by Jack Magnus for Readers' Favorite

David's ADHD is a picture book for children written by Sherrill S. Cannon and illustrated by Kalpart. David's classmates don't get upset when he acts out in the schoolyard or is hyper in class. They know sometimes he seems frustrated and unable to focus on the teacher and what they are learning. His behavior might have confused them in the past, but they know that David has ADHD. They understand that the camera we all have in our heads works differently in David's; his focusing lens operates differently. David's parents had wondered what was happening with their son. They could feel his despair and confusion -- and even his rage. Finally, they learned after testing that David had ADHD. And that he wasn't the only kid who had it. Best of all, they learned that the doctors could show them how to help David wake up his focus.

Sherrill S. Cannon's David's ADHD introduces the subject of ADHD to children and their caregivers in a fun and easy-to-read format. The author demystifies what is a confusing and upsetting mode of behavior and shows how caregivers can work with kids like David and help them explore their strengths more fully. I especially liked how the book also includes those kids who have had interactions with kids like David. It clearly explains why they behave as they do and what challenges they face. With that knowledge, kids can learn to empathize with someone they may have avoided in the past. Kalpart's bright and colorful illustrations chart David's progress as he consults with his doctor, works on his schedule with his mom and dad, and excels on his computer. I was pleased to learn that medication is not the only treatment for ADHD. David's ADHD shows that quite clearly in a story that's accessible to kids and caregivers alike. David's ADHD is most highly recommended.
CRACKODILE
Czarina Tran-Bernett
2020 Bronze Medal
43 Pages
Check current price
Children - Concept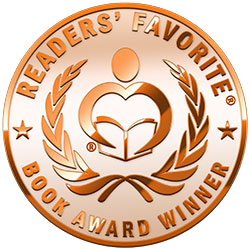 Reviewed by Mamta Madhavan for Readers' Favorite

The little girl's leg was itching and her mother wanted to apply lotion. The little girl was not too keen on that because she did not like the white sticky stuff on her. Then she noticed the flakes on her arms and her father also suggested applying lotion on her. She did not let him do it and then she noticed the red blotches on her hand. She still did not want her Mommy to apply the icky-sticky white stuff on her. There were bumpy scaly spots on her face and she was still not ready to lather the lotion on her. The little girl was scared and she wanted her scaly skin to go away, so finally, she agreed to try applying the lotion. Why did she say she was turning into a 'crackodile'?

Crackodile by Czarina Tran-Bernett teaches children the importance of self-care in an adorable way. The lotion is a good way to solve the problems of many children who have dry skin and the author's approach to the topic is entertaining and delightful. Pei Jen's illustrations breathe life into the characters and the story and make them real and relatable. It is a good story for parents to use for storytelling sessions, especially if they have little children who do not like to apply lotion and end up having scaly skin. The little girl's transformative journey is encouraging and motivating to readers and all 'crackodiles' will agree to using lotion to stop their skin from becoming scaly. The story is simple and well-expressed and I am sure every child will grab the lotion and apply it after reading this story. Books like this help young readers understand messages, concepts, and ideas with clarity when expressed via a story and interesting characters.
Dylan's Birthday Present
Victor Dias de Oliveira Santos
2020 Silver Medal
32 Pages
Check current price
Children - Concept
Reviewed by Jack Magnus for Readers' Favorite

Dylan's Birthday Present: Little Polyglot Adventures, Vol. 1 is a children's concept storybook written by Victor Dias de Oliveira Santos and illustrated by Eszter Miklos. When Dylan opened the box sitting in front of his bedroom door, he found a card that said he could pick out any gift he wanted for his birthday. As he rushed into the kitchen, he knew exactly what he wanted for his birthday present -- a pet! His mom looked a bit apprehensive, and she wondered aloud just what kind of pet he wanted -- a dog? A turtle? A dinosaur? Dylan laughed at the idea of having a dinosaur for a pet; then he explained that he wanted a chicken, and he had a pretty good reason for his choice. He wanted to teach his chicken all the languages they speak in their home. Dylan's family spoke Portuguese, Ukrainian, and English. His best friend, Emma, wondered if she could teach Kiki, Dylan's new chicken, to speak in Zulu as well. Dylan's new pet and young readers are exposed to six new words/phrases in different languages, and the author provides a link and a scannable QR code to hear how they are pronounced.

Dylan's Birthday Present will delight young readers, many of whom are already living in a multicultural world and have picked up their own words/phrases here and there. I particularly appreciated the fact the three languages highlighted here will not be as familiar to the vast majority of readers. The plot even highlights how Dylan's ability to understand Portuguese is instrumental in him finding his lost chicken. This is a grand selection for storytime and offers caregivers ample opportunities to turn their young audiences into polyglot adventurers. It's a great way to start kids sharing what languages they know and teaching each other words and phrases. Eszter Miklos's illustrations are bright and colorful, and they work perfectly with the story. I especially liked her drawings of Kiki the polyglot chicken. Dylan's Birthday Present by Victor Dias de Oliveira Santos is highly recommended.
La Petite Josette En Provence
Going To Les Baux-de-Provence (Voyage aux Baux-de-Provence)
Ashley Davidson-Fisher
2019 Finalist
44 Pages
Check current price
Children - Concept
Reviewed by Jack Magnus for Readers' Favorite

La Petite Josette En Provence: Going To Les Baux-de-Provence (Voyage aux Baux-de-Provence) is a bilingual story book for children written by Ashley Davidson-Fisher and illustrated by Martinique Louise Fisher. Josette and her sister, Anne-Laure, were so eager for their day trip to Les Baux-de-Provence to begin. When Anne-Laure went to wake up her little sister, she was surprised to see that Josette was already dressed and waiting. Josette helped her dad put their bags and picnic supplies in the car while Anne-Laure and their mom made a picnic lunch for them. Finally, it was time to leave. On the way there, they passed through vineyards and rolling green hills. Then they saw the village and the castle ruins perched high atop a hill. Anne-Laure and Josette couldn't wait to get out of the car and explore.

La Petite Josette En Provence: Going To Les Baux-de-Provence is a charming and informative tale that follows Josette and her family as they explore the historic ruins at Les Baux-de-Provence. While it's been some time since I studied French, I loved revisiting the language through this book and enjoyed exploring the ruins along with the girls and their parents. Davidson-Fisher interposes French and English phrases in such a way that those who are new to the language will be able to understand what's being said while appreciating learning the French words and phrases. She also gives the reader a marvelous peek into French history.

Martinique Louise Fisher's watercolors are most impressive. I'd love to see each of these marvelous images framed and hanging in a child's room. If you don't know French, this is a great introduction to the language, and if you've been away from the language for a while, you'll soon feel right at home with it. La Petite Josette En Provence: Going To Les Baux-de-Provence (Voyage aux Baux-de-Provence) is most highly recommended.
The Treasure of Snake Island
A Captain No Beard Story (Volume 5)
Carole P. Roman
2019 Honorable Mention
37 Pages
Check current price
Children - Concept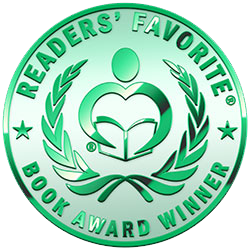 Reviewed by Mamta Madhavan for Readers' Favorite

The fifth story in the Captain No Beard series, The Treasure of Snake Island by Carole P. Roman is as exciting as the previous ones and this book opens with the crew watching sunrise. Each of them has their own perspective about how beautiful the sunrise is. Polly Parrot is the only one who thinks that red sky in the morning signals a storm brewing because she has read it in a book. Captain No Beard thinks The Flying Dragon is strong enough to weather any storm. By lunchtime there is rain and the ship rocks to and fro. The crew members want to know about books and the topic of snakes reminds Captain No Beard that they are close to Snake Island, with treasure there. Will they be able to find it? If so, what is the treasure?

The author's way of speaking about the importance of reading and books is refreshing and unique. It will make young readers curious about books and will encourage them to read. The illustrations, as in the previous stories, are colorful and lively and they make the story more vibrant. It is definitely a classroom and library read aloud as it speaks about books and the knowledge and information one can gain by reading books. The story will help parents develop an interest in reading to their children, just like Polly Parrot does with the rest of the crew on The Flying Dragon.

The Magic of Friendship Snow
Andi Cann
2019 Bronze Medal
Kindle Edition
Check current price
Children - Concept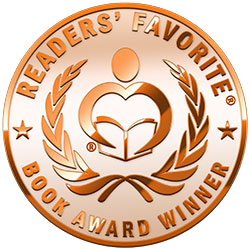 Reviewed by Mamta Madhavan for Readers' Favorite

The Magic of Friendship Snow by Andi Cann is about friendship – one of the best things in life! Jojo was a lonely child. She had no friends and every time she looked around she felt sad. Mama Duck had her ducklings, White Kitty had dragonflies, and when she looked out of the window she saw the birds on the trees snuggling with each other. She wanted a friend but did not know how to get one. Jojo decided to try and, at first, she went to the kite but the kite smiled and flew away. Then she went to White Kitty and White Kitty looked at her and ran away. She went to the tree, mountain, moon, and many others but none of them accepted her friendship. Finally one day she met Puddles and they became good friends. Will Jojo be confident now to make new friends once Puddles leaves?

This is a beautiful story of overcoming self-limiting beliefs, believing in yourself, and the magic of friendship snow, and it is heartwarming to see how Jojo tries to make friends. The watercolor sketches are wonderful and they make the story and the emotions attached to it tangible to young readers. It is a good book for children who are shy and have difficulty making friends. It is a lovely story for bedtime storytelling and read aloud sessions in classrooms and school libraries because it teaches children the value of friendship in an adorable and easy way. The Christmas season backdrop and the snow together make the story whimsical and dreamy.
1, 2, 3, Who's Cleaning the Sea?
A Counting Picture Book About Protecting Our Planet (Early Childhood Concepts)
Janina Rossiter
2019 Silver Medal
46 Pages
Check current price
Children - Concept
Reviewed by Mamta Madhavan for Readers' Favorite

Janina Rossiter's 1, 2, 3, Who's Cleaning the Sea? A Counting Picture Book About Protecting Our Planet is an adorable book that will make young readers aware of the wonderful living beings that exist on our planet and who play an important role in cleaning and protecting the planet. The ocean is full of dirt and plastic, and it is important to clean it. The seahorse finds a cotton bud floating and the mermaid collects two cups a day from near her rock in the ocean bay. It does not take long for the tripod fish to collect three cans, and the turtle brings four plastic straws she has collected. The sea creatures know that they have to work together to keep their home clean.

This beautiful book not only teaches young readers about the importance of doing their bit to keep the planet clean but also teaches them counting in a fun way. The author's illustrations give clarity to her concept and ideas, and this is definitely a fun way to make children aware of the importance of cleaning, protecting, and preserving the planet. Be it the seahorse, or the turtle, or the tripod fish, or the jelly fish, and the other creatures who call the sea their home, they all help in cleaning up the sea and making it a better place in which to live. The author also introduces young readers to the creatures that live in the ocean in an entertaining and interesting way. This book is definitely a must-have and a must-read for youngsters and it will help create awareness about the need to keep the ocean clean.
Don't Drink the Pink
B.C.R. Fegan
2019 Gold Medal
40 Pages
Check current price
Children - Concept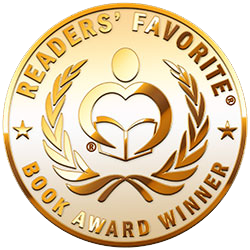 Reviewed by Sarah Scheele for Readers' Favorite

Don't Drink the Pink by B.C.R. Fegan is a children's book about the magic of a girl's relationship with her grandfather, beautifully illustrated by Lenny Wen. The girl, Madeline, narrates the story of how her Grandfather Gilderberry creates little potions in his workshop. She drinks a potion on every one of her birthdays for fourteen years. Each potion is a different color and causes something magical to happen to her for that birthday. Her grandfather always admonishes her not to choose the pink one. "Just don't drink the pink." But when her grandfather dies, pink is the only color potion left. What will happen when she drinks it?

This is a high-quality book. The combination of detail in the storytelling and illustrations in Don't Drink the Pink is really exceptional and the concepts are presented in a sophisticated way. The colored drinks are cued to an activity—such as becoming invisible or super-strength—and I felt there was intuitive suitability in the specific power each color gave to Madeline. And I was delighted by the honesty of B.C.R. Fegan's writing that used the seemingly fantastical idea that a grandfather could give you special powers on your birthday to echo a child's feelings accurately. Relationships with older relatives are unique in a child's life and can be truly magical. Throughout the book, her grandfather is a touchstone for helping Madeline ground herself as she ages year by year and the potions she receives are in harmony with her personal development. The conclusion helps prepare children for the natural concept of a loved one's passing as well, rounding out a great book I was delighted to read.
Contact Author -