Honey Butter
Millie Florence
2018 Finalist
Kindle Edition
Check current price
Children - Coming of Age
Reviewed by Michelle Stanley for Readers' Favorite

Honey Butter is a lovely coming of age story by Millie Florence. Seven-year-old Jamie Johnson feels lonely and misunderstood at home. Her unhappiness is mainly caused by her big sister, Erica, who never misses a chance to pester her. When she meets thirteen-year-old Laren Lark, the two become friends. They wish they had parts of each other's lives, although Laren is more appreciative of hers. Unlike some people, Laren doesn't think Jamie is weird for collecting paint samples as a hobby. No one really knows the significance of each paint sample collected. Jamie's disinterest in storybooks soon changes after Laren shows her how enjoyable reading can be. Who knew going to the library could be so much fun? But her happiness is crushed when she overhears a conversation at Erica's birthday party.

"It's a wonderful thought that every day has something to celebrate." Sometimes we have to hear of another person's unhappy experiences to appreciate what we have in our lives. These two girls had a good relationship and proved that age doesn't matter. Millie Florence is a talented teen who wrote Honey Butter when she was thirteen years old. It's very well written with a good theme and is a quick read. Sibling rivalry, hurtful taunts, friendships, a unique hobby of paint samples, love and laughter make Honey Butter a special book for the coming of age group. The chapter titles are names of Jamie's paint samples that have special meaning to her. Millie Florence is a young author whose writing should be followed.

It's Just So...Little!
Brenda Faatz, Peter Trimarco
2017 Gold Medal
45 Pages
Check current price
Children - Coming of Age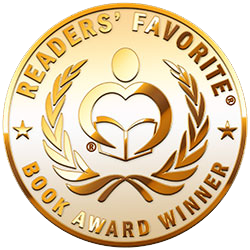 Reviewed by JB McPherson for Readers' Favorite

It's Just So… Little by Brenda Faatz and Peter Trimarco is a delicious picture book in rhyme that follows the story of Lizzy as she cares for a baby tree and awaits the birth of a sister or brother. Lizzy's enthusiasm for life and compassion for the little tree instantly endear her to readers. She also likes to make up words like "Gigantonormous" and "Electra-dazzle-riffic," which will delight child readers. Her faithful dog gets in on the action—helping her save the baby tree and celebrating each of the seasons as they pass.

The illustrations add an intriguing dimension as days pass and the seasons are represented in whimsical pictures of autumn, winter, spring and summer. Children will enjoy picking out details of Christmas lights and spring bunnies. I especially enjoyed the suspense when Lizzy worried that her tree would not grow, and then finally her care was rewarded with the first buds. Of course, the best suspense was the anticipation of the new baby, who turns out to be a … brother!

This book is a celebration of change—there are changing seasons, changing sizes (as Lizzy outgrows her jacket and boots), and changing family dynamics. But through it all, Lizzy's zest for life inspires a happy embracing of new things. One of the best gifts that we can give our children is the ability to welcome and enjoy the adventure of change. It's Just So… Little is an electra-dazzle-riffic picture book that inspires children to grow and enjoy all the changes, big and little!

Little Birdie Grows Up
Wanda Luthman
2017 Silver Medal
34 Pages
Check current price
Children - Coming of Age
Reviewed by Mamta Madhavan for Readers' Favorite

Little Birdie Grows Up by Wanda Luthman is the story of a little bird who is welcomed into the world by Mama Bird. Birdie snuggles up to Mama Bird and feels happy with her. Little Birdie is hungry and wants to eat something. Birdie thinks a worm will be good. Little Birdie also dreams of flying up high in the sky and at the same time is scared of falling. Little Birdie is proud of the first flight and lands down with a bump. Little Birdie has grown big and has become strong. This beautiful story captures the growth of Little Birdie from that of being a baby to an adult and leaving home.

Narrated from a bird's point of view, the story takes the reader through the various stages of development and life changes of Little Birdie. The illustrations are lively and colorful and they add a good pace and movement to the story by breathing life into the scenes and characters. It is an excellent story for interactive sessions in classrooms and school libraries as it tells kids about growing up and leaving home. Parents and grandparents can use it for bedtime story-telling as it encourages children to grow and embrace the new changes that are going to happen in their lives while growing up. The concept and message are good and definitely helpful to child readers to look at their life, growth, and development with the right perspective. The rhyming verses make the narration lyrical and enjoyable for kids.
Tripi Takes Flight
The Amazing Adventures Of Tripi The Fly
Lori London
2017 Silver Medal
38 Pages
Check current price
Children - Coming of Age
Reviewed by Kristen Van Kampen for Readers' Favorite

Tripi Takes Flight (The Amazing Adventures of Tripi the Fly) by Lori London is an enjoyable picture book that follows a young fly named Tripi. Tripi is very talented. He can talk, read, write, sing and dance, as well as other things, but Tripi can't fly. He goes to the library and finds a book about places to visit, like the Eiffel Tower and the Statue of Liberty, and he decides that he wants to see them. But how will Tripi see those landmarks if he can't fly?

I really enjoyed reading Tripi Takes Flight by Lori London. Tripi is a very likeable character, because he finds a solution to his problem. I liked that the book mentions many famous things to see, like Mount Rushmore, the leaning Tower of Pisa, and the Golden Gate Bridge, as well the Northern Lights. The illustrations by Heather Bonnstetter are bold and colorful and very well drawn. The illustrations of Tripi are very adorable, and the illustrations of the famous landmarks really look accurate. The book is inspiring, because Tripi doesn't let the fact that he can't fly get him down, and shows that just because we can't do one thing doesn't mean we can't do anything. The book is relatable, because many people have seen the landmarks mentioned in the book. Children will enjoy reading this book over and over again, because the story has rhythm, and the illustrations are very colourful. I would recommend Tripi Takes Flight by Lori London to all young readers.
The Eldridge Conspiracy
Sir Kaye the Boy Knight, Book 4
Don M Winn
2017 Bronze Medal
174 Pages
Check current price
Children - Coming of Age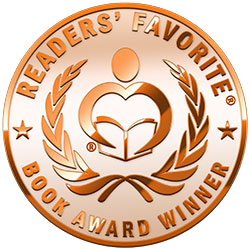 Reviewed by Patricia Reding for Readers' Favorite

In The Eldridge Conspiracy, Book Four of Sir Kaye the Boy Knight Series, author Don M. Winn offers middle-grade readers an adventure they are sure to enjoy, as three boys, roughly 12 years of age, journey together while facing some of life's greatest physical difficulties and emotional traumas. Their leader, Kaye, son of the famous knight, Sir Henry, is saddled with the undeserved reputation of being clumsy and accident-prone. He is, thus, pained to have earned a nickname he has come to loathe: Sir Don-Kaye (Sir Donkey). Even so, upon discovering a plot against the king, Kaye takes off to set things right, only to be followed in short order by his friends, Beau and Reggie. Shortly, two thugs, Birket and Fulkes, chase the three lads to and then from an abbey, to the city of Kingsbridge (where the boys save a man and his family held captive by threat), and finally, to the city of Rombauer Castle on the Day of Remembrance. But will they make it in time to save the king?

The three adventurers, Kaye, Beau, and Reggie, lack nothing in the way of resolve and creativity as they uncover the nefarious Baron Thomas's plot, yet they do so in the face of serious odds. Kaye, who seeks to be a great knight like his father, suffers from feelings of inadequacy. No matter what he does, he feels he doesn't measure up. Meanwhile, Reggie, the self-proclaimed Royal Chronicler of the group, has difficulties with reading and writing, in addition to which, he is prone to getting lost. It is these touches that Don M. Winn has added to The Eldridge Conspiracy (which he dedicates to all dyslexic and struggling readers), with which every young person will be able to identify at just that time in life when they are beginning to discover their own true selves and their own life missions. Books of adventure and challenge that still offer an emotional component are hard to come by for middle grade readers—and even more so for middle grade boys—yet Don M. Winn hits the mark dead center with The Eldridge Conspiracy.

I'll See You in My Dreams
A Magical Bedtime Story
Michal Y. Noah
2017 Finalist
38 Pages
Check current price
Children - Coming of Age
Reviewed by Rosie Malezer for Readers' Favorite

I'll See You in My Dreams: A Magical Bedtime Story is written by Michal Y. Noah and illustrated by Favreau. Hoppy is a young rabbit, far too afraid to fall asleep or be left alone at bedtime. The shadows on the walls from the windows outside look like monsters and she is afraid they will attack her if she is left alone. After she asks her parents to stay with her each night, they instead come up with a plan to help Hoppy sleep soundly. Before she falls asleep at night, the parents discuss 'meeting' Hoppy in her dreams and about the wonderful adventures they will have together inside those dreams. They plan to discuss all of Hoppy's amazing and fun-filled adventures each morning when she wakes. In her dreams, Hoppy would meet her parents at the lake, and she would play and interact with the fish, turtles and sea horses. Soon, Hoppy is so excited to fall asleep and have her adventures that she is no longer scared and no longer asks her parents to keep her safe as she is falling asleep. Hoppy feels safe at night, knowing that her parents are always with her in her dreams, having fun and making her smile.

Michal Y. Noah has created a book which is not only beautifully illustrated and cleverly written in rhyme, but it engages the young reader easily. The therapeutic value of the book alone is immeasurable, as many children and adults suffer from anxiety and nightmares, with friends and parents not knowing how to help. This book is an ideal solution in calming those fears and making sleep time an exciting place to be. I would recommend I'll See You in My Dreams to all ages, not just younger children. Anybody who is haunted by nightmares and anxiety could easily benefit from this book and the calm that it produces, alleviating any bad dreams.
Contact Author -