Good Brother No
Dave Oravec
2022 Finalist
38 Pages
Check current price
Children - Christian
Reviewed by Vernita Naylor for Readers' Favorite

Have you heard about the difficult task that Noah was charged with by God? Whether you have or not, you're in for a special treat. Hot off the press is Good Brother No by Dave Oravec which provides an intriguing twist to the Biblical account of Noah's Ark according to Genesis 6-9. The story takes us on a journey with Noah (aka Good Brother No), describing his relationship with God, building the Ark, taking with him a male and female of every animal species, and the flood that followed. Being an upstanding man of faith, Noah was able to save his family by building the Ark under God's guidance. Your children will follow this famous Bible story while learning several Biblical lessons. These range from what happens when the wickedness of man breaks the Law and incurs God's wrath, to what God's love, compassion, and a covenant involve.

Good Brother No by Dave Oravec is a beautifully written children's book with illustrations by Lucian Gradinariu that help to tell this story in a way that your child will enjoy. I was captivated by how Dave turned several chapters of the Bible into an abridged account of Noah's Ark. The way the book was created offers an easy read for children because of the text flow, pictures, and rhyme. This book will introduce your child to reading, as well as gaining knowledge of Bible stories that embody principles they can use in their daily lives. Get your copy today; you won't be disappointed. Enjoy!
The Great Victor
Love Never Fails
Manuel Becker
2021 Gold Medal
52 Pages
Check current price
Children - Christian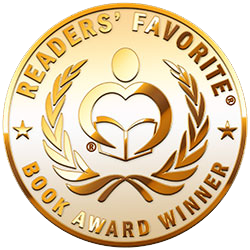 Reviewed by Amy Louise Hill for Readers' Favorite

The Great Victor: Love Never Fails by Manuel Becker is a religious book for children. The story follows a young farm boy named Adam who begins to doubt his loving ruler, King Abba, after being fed lies by an evil man named Malus. Malus coaches Adam into the darkness by pushing him to eat one of the king's forbidden fruits. The fruit causes Adam to feel the darkness take full control over him and soon he becomes as hateful as Malus and his guards. More and more of King Abba's people turn to the dark side and betray him, leaving Adam feeling as if all hope and light is gone forever. How could his king ever forgive him after his betrayal? Surely, there's no way of going back, or is there? The king's son, Joshua, takes away some of the darkness and releases the hold Malus has on Adam, allowing him to choose between going back to his loving and caring King Abba or staying with the evil Malus the Magnificent. With everything on the line, what will Adam decide? Find out in The Great Victor and learn the important messages the author has included.

Author Manuel Becker has done an amazing job of telling the story of God and how he will always love and forgive no matter what dark path you find yourself on. The Great Victor will teach children the many lessons they will need in life and they will also enjoy a beautifully written story. The story was engaging and entertaining, which will help keep the young reader's attention. I feel that you don't necessarily have to be religious when reading this book because children can still learn from it. I enjoyed this book very much, and I wish author Manuel Becker all the best in his future writing. Keep up the good work!
Tiny Tim and The Ghost of Ebenezer Scrooge *Children's Edition*
(Narrated with Audio Christmas Carols)
Norman Whaler
2021 Silver Medal
44 Pages
Check current price
Children - Christian
Reviewed by Sherri Fulmer Moorer for Readers' Favorite

A Christmas Carol is a holiday classic, but the story didn't end with Ebenezer Scrooge. He truly left a legacy behind when he found Christmas in his heart, as we see in this charming sequel from Norman Whaler titled Tiny Tim and the Ghost of Ebenezer Scrooge – The Sequel to A Christmas Carol. Tiny Tim is all grown up, thanks to Ebenezer's kindness, but life has taken yet another tragic turn for the young man. The future he hoped for is taken from him in adulthood and he finds himself forgetting his former blessings and falling into despair. He doesn't have Christmas in his heart as he goes to bed one night, tired from a hard day's work, to be woken by none other than the ghost of Ebenezer Scrooge! In true Dickens fashion, Tiny Tim is shown how his actions have impacted others for good despite his downturns, and encouraged to continue showing kindness to all people, and not giving up on doing good.

A Christmas Carol is one of my favorite holiday stories, so I was thrilled to find this sequel. Even though it's a children's tale, I was intrigued to find out how Scrooge's legacy panned out in this charming story and was thrilled to see that he not only kept Christmas in his heart but passed it on to the next generation. It was also great to see Tiny Tim all healed and grown up, and to see the impact he was having on the world. The story is supplemented with beautiful narration and lovely scriptures and Christmas carols to make this book a delight not only for children but for adults as well. Norman Whaler did an excellent job in continuing the tale. I highly recommend Tiny Tim and the Ghost of Ebenezer Scrooge – The Sequel to A Christmas Carol for the entire family!
I Can Sleep When The Wind Blows
Heather Davis
2021 Bronze Medal
40 Pages
Check current price
Children - Christian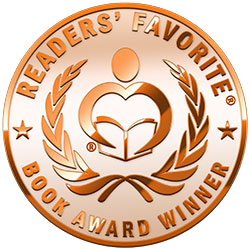 Reviewed by Bruce Arrington for Readers' Favorite

I Can Sleep When The Wind Blows by Heather Davis is a fun story about Jim, a farmhand whose ways of communicating are unorthodox, to say the least. A farmer is looking for help on his land, but this 17-year-old is the only applicant. So the farmer reluctantly hires him, knowing he has no other options. The story boils down to the character of the young man. Will he be lazy and just do the minimum required, or will he take on the job and do it well? An excellent lesson is provided in this tale. The artwork is attractive, colorful, and full of detail. I also appreciated the appropriate font used, making the story easy to read. Not every children's story gets everything right: the artwork, the font, and the story itself. But this one definitely nails it.

I Can Sleep When The Wind Blows by Heather Davis goes on to describe how well Jim completes his work, and how his employer is pleased with everything he does. However, the measure of trust has yet to be earned as when a storm hits the farm, the old farmer runs around trying to wake Jim up, attempting to salvage what is left of his property. For some reason, the farmer had no idea how good Jim really was at his job. He had assumed that the farm wasn't prepared for the storm that came. The example that Jim gives to young readers is an excellent building block for learning. Don't just 'do the minimum required'. Do the best job you can, whether or not you are recognized for it. This book was a pleasure to read. Highly recommended.
The Last Christmas Tree
Deborah Hoffman
2021 Honorable Mention
48 Pages
Check current price
Children - Christian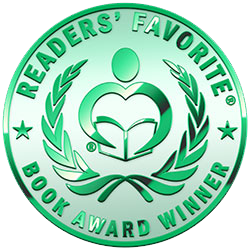 Reviewed by Emily-Jane Hills Orford for Readers' Favorite

We are all put on earth for a reason. We live, we give, we share and then we move on to join our Creator. Even trees have their reasons for existing. Mr. B had a marvelous, almost magical Christmas tree farm. Every year families came to choose the perfect Christmas tree. Mr. B cared for these trees, nurtured them until they were ready to be cut and decorated for that special day. The trees knew they were special and that, after leaving Mr. B's farm, they would be joining their Creator. There was one tree on the farm that was never cut, never sold. A scraggly, unattractive tree that grew very slowly. But this tree was extra special; it had a lesson to share with those who doubted the wisdom, the love, and the care of our One Creator. This tree didn't know he was special, not at first, but its life served as a testament to Mr. B's faith and the true love we can all share with our One Creator.

Deborah Hoffman's picture book story, The Last Christmas Tree, is beautifully told with a powerful message about faith and love. The plot develops with care and compassion so that young readers can easily follow the message that is being presented. At first, the reader will feel sorry for the little scraggly tree that no one wanted as their special Christmas tree, but at the climax, they learn another side to the story and they will experience the same sense of awe and wonder that this 'last' Christmas tree must have felt. The story is exquisite and exudes warmth and tenderness. This is a valuable teaching tool for young readers and a compassionately told story that will bring tears to the eyes, both young and old, of those who read it.
The Day That You Choose
Miss Bosco
2021 Finalist
24 Pages
Check current price
Children - Christian
Reviewed by Amy Louise Hill for Readers' Favorite

The Day That You Choose, written and illustrated by Miss Bosco, is an educational book for young children. The story is told by a cute giraffe who explains how to deal with the many emotions a child can experience. This book teaches different techniques your child can use to combat any emotions they may be feeling. The Day That You Choose will be extremely useful and I recommend this book to any parent who wishes to prepare their child for this stage in their life. Pick up a copy today to make a change for the better.

"Wow" is the first thing I said to myself when I began reading this amazing book. Miss Bosco has packed The Day That You Choose with numerous helpful insights into the emotions children go through, and how they can deal with them. This is by far one of the best books I've had the pleasure to read. It is so informative and well-written, and I just know children will be able to use the coping methods easily. Although this book is aimed at children, I feel parents/guardians will be able to benefit from it also. Miss Bosco has chosen rhyme to tell her story and it works perfectly in helping the reader remember what they have just read. The illustrations are adorable, professional, and detailed. I enjoyed this book so much and I will certainly be reading it again. I hope Miss Bosco continues to write more books like this one.
Am I Black or Am I White?
Norman Whaler
2019 Silver Medal
32 Pages
Check current price
Children - Christian
Reviewed by Jack Magnus for Readers' Favorite

Am I Black or Am I White? is a children's social issues picture book written by Norman Whaler and illustrated by Jasmine Mills. Tara always felt a bit hesitant about going to school because of her mixed parentage. Was she black or was she white? While most black kids and white kids were fine with her being who and what she was, there were always some children who wanted to give her a hard time in school. It seemed wrong for her to feel compelled to chose her mom's race over her dad's or vice versa. She loved both her parents and loved how they all made such an awesome and loving family. Tara just knew she was tired of being teased and hated seeing so much hostility over race in school, in the playground and on the street. Her mom and dad had the answer, of course, and it was pretty simple. If she was kind to everybody and lived by the Golden Rule, she would be part of the solution. Following God's message was the answer.

Am I Black or Am I White? sends a moving and eloquent message to kids about an issue that often doesn't really matter much to young people -- someone's race or color or ethnic background. Unfortunately, the prejudices of some parents or adults can affect some children, and mixed race kids often bear the brunt of those misguided feelings. I love the positive vibes this book sends to kids of all races, mixed or not, as well as to their parents and caregivers. This book offers adults a perfect opportunity to let kids discuss their feelings about race and ethnicity in an accepting and caring environment. The Golden Rule answers so much here, and does so very eloquently. Jasmine Mills' artwork is outstanding. I especially like her use of child models of all sizes and ethnic backgrounds. Her panel showing Tara's joy at being liberated from those fears as she runs happily with her arms outspread speaks volumes. Am I Black or Am I White? is most highly recommended.
City of More
Sonya Annita Song
2019 Bronze Medal
48 Pages
Check current price
Children - Christian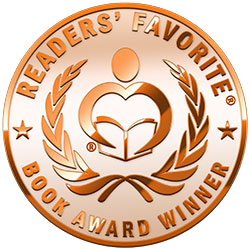 Reviewed by Dawn Weaver for Readers' Favorite

What happens when you are a Bigwig that wants more and more? What happens when enough is never enough? And what can you learn from those who have less or even from those who have nothing? These questions and more are answered in a creative and imaginative children's book by Sonya Annita Song. The City of More follows the Bigwigs and their porcine companions as they shop for everything they don't need. When their purchases build up to an incredible amount, they seek advice from the Smallwigs of the City of Less. The Smallwigs help the Bigwigs to see that real prosperity comes from sharing with others. Reminiscent of Dr. Seuss and delightfully illustrated by Daniel Howard, this book educates and entertains at the same time!

What is something that both adults and children have in common? The addiction to stuff! I know I've bought things that I simply didn't need just because I could. In The City of More, Sonya Annita Song helps us to see that perhaps we could change our way of thinking about our spending habits, but she does it in a way that is creative and amusing. I loved the rhythm and rhyme involved in the story, and the illustrations by Daniel Howard were the perfect accompaniment. It reminded me of many of the Dr. Seuss books I read as a child. I could picture reading it to my own grandchildren someday, and perhaps we could both learn how to enjoy more with less!
The Day Grace Saved Me
Katrina De La Fe
2019 Honorable Mention
Kindle Edition
Check current price
Children - Christian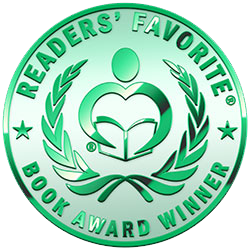 Reviewed by Mamta Madhavan for Readers' Favorite

It was Casey's first day at school and she was scared. She was starting a new school in the middle of the year. Casey was afraid just thinking how the day would be and the more she thought about it, her fears became more intense. It became too much for her to bear as her fears took over her thoughts of the day. She decided to give her fears to the Lord and his grace blew her fears away. As she walked through the doors of her new school, she remembered the Lord and his grace. It gave her peace of mind and strength and she was happy with the kindness God showered on her. At home she collided with her mother's antique porcelain vase and it broke but Casey's mother was not angry with her; instead, she forgave Casey and showered her with kindness.

The Day Grace Saved Me by Katrina De La Fe reiterates the presence of God in everybody's lives and his kindness and grace. It is a book about healing, kindness, grace, and forgiving. The illustrations are adorable and they bring the concept alive. The Reflection section in the book makes it interactive and is helpful to young readers when it comes to reflecting on God and his kindness. This book will help children in their spiritual growth and will encourage them to practice forgiveness and kindness. It is a good story for reading aloud sessions in classrooms and school libraries, and God's amazing grace is palpable through the story. The book can be used in Bible classes too because through Casey youngsters will be able to understand how God and his kindness and grace work. It will also help children have faith and belief in God.
Contact Author -