The Day That You Choose
Miss Bosco
2021 Finalist
24 Pages
Check current price
Children - Christian
Reviewed by Amy Louise Hill for Readers' Favorite

The Day That You Choose, written and illustrated by Miss Bosco, is an educational book for young children. The story is told by a cute giraffe who explains how to deal with the many emotions a child can experience. This book teaches different techniques your child can use to combat any emotions they may be feeling. The Day That You Choose will be extremely useful and I recommend this book to any parent who wishes to prepare their child for this stage in their life. Pick up a copy today to make a change for the better.

"Wow" is the first thing I said to myself when I began reading this amazing book. Miss Bosco has packed The Day That You Choose with numerous helpful insights into the emotions children go through, and how they can deal with them. This is by far one of the best books I've had the pleasure to read. It is so informative and well-written, and I just know children will be able to use the coping methods easily. Although this book is aimed at children, I feel parents/guardians will be able to benefit from it also. Miss Bosco has chosen rhyme to tell her story and it works perfectly in helping the reader remember what they have just read. The illustrations are adorable, professional, and detailed. I enjoyed this book so much and I will certainly be reading it again. I hope Miss Bosco continues to write more books like this one.
Am I Black or Am I White?
Norman Whaler
2019 Silver Medal
32 Pages
Check current price
Children - Christian
Reviewed by Jack Magnus for Readers' Favorite

Am I Black or Am I White? is a children's social issues picture book written by Norman Whaler and illustrated by Jasmine Mills. Tara always felt a bit hesitant about going to school because of her mixed parentage. Was she black or was she white? While most black kids and white kids were fine with her being who and what she was, there were always some children who wanted to give her a hard time in school. It seemed wrong for her to feel compelled to chose her mom's race over her dad's or vice versa. She loved both her parents and loved how they all made such an awesome and loving family. Tara just knew she was tired of being teased and hated seeing so much hostility over race in school, in the playground and on the street. Her mom and dad had the answer, of course, and it was pretty simple. If she was kind to everybody and lived by the Golden Rule, she would be part of the solution. Following God's message was the answer.

Am I Black or Am I White? sends a moving and eloquent message to kids about an issue that often doesn't really matter much to young people -- someone's race or color or ethnic background. Unfortunately, the prejudices of some parents or adults can affect some children, and mixed race kids often bear the brunt of those misguided feelings. I love the positive vibes this book sends to kids of all races, mixed or not, as well as to their parents and caregivers. This book offers adults a perfect opportunity to let kids discuss their feelings about race and ethnicity in an accepting and caring environment. The Golden Rule answers so much here, and does so very eloquently. Jasmine Mills' artwork is outstanding. I especially like her use of child models of all sizes and ethnic backgrounds. Her panel showing Tara's joy at being liberated from those fears as she runs happily with her arms outspread speaks volumes. Am I Black or Am I White? is most highly recommended.
City of More
Sonya Annita Song
2019 Bronze Medal
48 Pages
Check current price
Children - Christian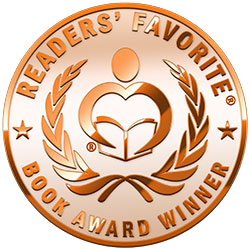 Reviewed by Dawn Weaver for Readers' Favorite

What happens when you are a Bigwig that wants more and more? What happens when enough is never enough? And what can you learn from those who have less or even from those who have nothing? These questions and more are answered in a creative and imaginative children's book by Sonya Annita Song. The City of More follows the Bigwigs and their porcine companions as they shop for everything they don't need. When their purchases build up to an incredible amount, they seek advice from the Smallwigs of the City of Less. The Smallwigs help the Bigwigs to see that real prosperity comes from sharing with others. Reminiscent of Dr. Seuss and delightfully illustrated by Daniel Howard, this book educates and entertains at the same time!

What is something that both adults and children have in common? The addiction to stuff! I know I've bought things that I simply didn't need just because I could. In The City of More, Sonya Annita Song helps us to see that perhaps we could change our way of thinking about our spending habits, but she does it in a way that is creative and amusing. I loved the rhythm and rhyme involved in the story, and the illustrations by Daniel Howard were the perfect accompaniment. It reminded me of many of the Dr. Seuss books I read as a child. I could picture reading it to my own grandchildren someday, and perhaps we could both learn how to enjoy more with less!
The Day Grace Saved Me
Katrina De La Fe
2019 Honorable Mention
Kindle Edition
Check current price
Children - Christian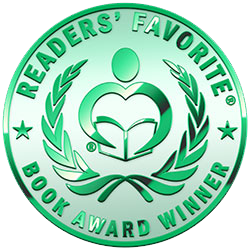 Reviewed by Mamta Madhavan for Readers' Favorite

It was Casey's first day at school and she was scared. She was starting a new school in the middle of the year. Casey was afraid just thinking how the day would be and the more she thought about it, her fears became more intense. It became too much for her to bear as her fears took over her thoughts of the day. She decided to give her fears to the Lord and his grace blew her fears away. As she walked through the doors of her new school, she remembered the Lord and his grace. It gave her peace of mind and strength and she was happy with the kindness God showered on her. At home she collided with her mother's antique porcelain vase and it broke but Casey's mother was not angry with her; instead, she forgave Casey and showered her with kindness.

The Day Grace Saved Me by Katrina De La Fe reiterates the presence of God in everybody's lives and his kindness and grace. It is a book about healing, kindness, grace, and forgiving. The illustrations are adorable and they bring the concept alive. The Reflection section in the book makes it interactive and is helpful to young readers when it comes to reflecting on God and his kindness. This book will help children in their spiritual growth and will encourage them to practice forgiveness and kindness. It is a good story for reading aloud sessions in classrooms and school libraries, and God's amazing grace is palpable through the story. The book can be used in Bible classes too because through Casey youngsters will be able to understand how God and his kindness and grace work. It will also help children have faith and belief in God.
Contact Author -