Tyler the Fish Saves Lake Erie
Meaghan Fisher
2014 Silver Medal
24 Pages
Check current price
Children - Animals
Reviewed by Mamta Madhavan for Readers' Favorite

Tyler the Fish Saves Lake Erie by Meaghan Fisher is a story with a concept for small kids that will raise awareness about the hazards of pollution. Tyler is just another playful bass who lives in Lake Eerie. Like any other young fish, he love to play and explore the lake. One day while playing the game Fish Tag, he and his friend Jimmy find themselves in new waters. They realize that there is something wrong with the water as it is brown. They have to find out the cause and come up with a plan to save the lake and the creatures living in it. Will Tyler and Jimmy be able to save it before the entire lake is poisoned?

The book comes up with a beautiful message of protecting the environment. It is a beautiful story that tells children about the efforts and hard work by Tyler, Jimmy, and the seagulls to save the lake from being poisoned. It is a theme that is relevant in today's times. I would recommend teachers, educators, and parents to use this story in classrooms and libraries for read-aloud sessions because it teaches kids the importance of keeping the environment clean for a safe existence.

The illustrations are beautifully executed, giving life and movement to the story and the characters. I would recommend this story to all kids because of the theme and its importance. It a good way to make children aware of pollution and to work together to give ourselves a clean and healthy environment.
Take the Dog Out!
Lynne Dempsey
2014 Gold Medal
36 Pages
Check current price
Children - Animals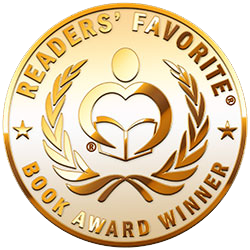 Reviewed by Joy Hannabass for Readers' Favorite

This cute little dog started barking because he wanted someone to take him outside. So he goes to each family member, barking to let them know he wanted to go outside. But each person he went to didn't have time to take him out. So what did this cutie dog do? He disrupted what each one was doing to get their attention. But that still didn't work because they only yelled for someone else to take the dog out. Wow, what is a cute little dog to do when no one will listen to him and all he wants is to go outside? Written by Lynne Dempsey, Take the Dog Out! will entertain your children as you read it to them over and over.

This book is so charming. There are not many words to the book, but it doesn't need words because the pictures are so amazing that they tell the story. Mandy Newham-Cobb does a fantastic job of illustrating each page with the most adorable and vivid illustrations, making it clear what is happening in this story. And at the end of the story, the author challenges children to read the story again and lists several different things for them to watch for and count in the illustrations on each page. I love this idea because it lets the child interact more with the story.
Christmas Beneath the Lake
From the Adventures of Bob the Bullfrog
Darrel L. Hammon
2013 Finalist
26 Pages
Check current price
Children - Animals
Reviewed by Patrice Brooks for Readers' Favorite

"Christmas Beneath a Frozen Lake" by Darrel L. Hammon is one in the series "The Adventures of Bob the Bullfrog". It is well-written and well-illustrated. Bob is concerned that Santa won't be able to penetrate the thick ice covering the lake where Bob and his family live. Bob and his siblings try unsuccessfully to come up with ideas on how Santa could get their presents through the ice. Finally, they ask their mother for advice. She tells Bob and his siblings that the same thing happened to her when she was a child. She tells them what she and her family did – and how a miracle occurred.

This book is great for children of all ages and for adults like me who love children's books and love Christmas. It does a wonderful job of describing the magic of Santa through a (bullfrog) child's eyes. The relationships between the children and parents are warmly depicted. Children of all ages will enjoy reading the depictions of the children's anticipation and anxiety on Christmas Eve and their graciousness as they accept the possibility that they may not get a Santa miracle. I especially loved the details of how Santa miraculously delivered the gifts. And, as an oldest sibling, I appreciated how Bob, the oldest sibling, witnessed the miracle but chose not to share that with his younger siblings. This book will not get lost in the overly commercialized, poorly written juvenile Christmas books that come out every year. It is definitely a keeper.
The Forest That Rains Frogs
Dusty Rhoades Heer
2013 Finalist
60 Pages
Check current price
Children - Animals
Reviewed by Darin Godby for Readers' Favorite

Dusty Rhoades Heer pens a beautiful piece of work in the book "The Forest That Rains Frogs." It is not only a masterful story but there are wonderful pieces of artwork displayed among its pages. The author takes us deep within the forest in Puerto Rico where the frogs are singing their songs and enjoying the moment. This moment is known as "The Big Leap." it is the time for them to jump from the trees to the earth below. Many sit in fear while others make the leap below. Below on the forest floor those who are still to jump are encouraged by those who has made the jump. One by one they each take turns leaping to the forest ground below until one day there is a great journey ahead for one of them. This journey takes himm on a cruise line to Hawaii where he enjoys his surroundings. Soon other frogs appear to take him back home where he belongs and the return journey begins.

If you enjoy children's books that are filled with animals and nature then you will enjoy this book and find it entertaining and fulfilling.
This is certainly a well-written book and one that should be in school and public libraries everywhere. It takes the reader on an adventure allowing one to see moments of fear, as well as the joy of a beautiful journey. I encourage you all to read this book and enjoy the journey.
Later Gator, In a While Crocodile
Mike Fortunato
2013 Honorable Mention
42 Pages
Check current price
Children - Animals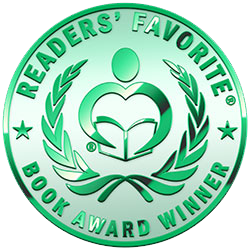 Reviewed by Carol Thompson for Readers' Favorite

"Later Gator, In a While Crocodile" is a book about an alligator and a crocodile who become friends. There are three stories in the book, each with a different adventure. 'Along Comes a Crocodile' is the opening story of the alligator and crocodile meeting and playing together. The second story, 'Crocodile and Gator's Great Adventure' is a charming little adventure between the two unlikely friends and the third story 'Crocodile and Gator's Silly Swamp Day' is a humorous journey of the two meeting up with other animals.

The author has been able to take a common theme (we are alike, we are different) and make it interesting. Each story has perfect rhyme and rhythm and they are all easy and entertaining reads. The illustrations are colorful and really enhance the stories. They are accurate to the text and reflect what is going on in each scene, an important aspect of children's books. When I first saw this book, I thought it was going to be the same old story of two different animals coming together to form a friendship but I was pleasantly surprised by the stories. The author reaches beyond the imagination to draw the child into the story with clever prose. These are not only good books for reading aloud, but would be excellent silent reads too. The author did a good job with the rhythm and flow of each story and the illustrator provided entertaining pictures. I will stop short of calling this author the next Dr. Seuss, but the writing is very similar. But this author has his own unique style. I would highly recommend this book. It is one that can be enjoyed time and time again.
The Hummingbird Garden
Evelyn Schwarz with Illustrations by Kitty Quinn
2013 Silver Medal
36 Pages
Check current price
Children - Animals
Reviewed by Gail Famous for Readers' Favorite

"The Hummingbird Garden" by Evelyn Schwarz is a story about the Johnsons who moved from the city into a house in the suburbs. One day, Alexis, the six-year-old daughter, curiously followed a burst of color she saw flying above her in the yard to her neighbor's fence, through which she saw a wondrous garden with beautiful flowers, hanging glass balls, and many birds that flew about so quickly! She told her parents, who informed her all about hummingbirds. Alexis then wanted to attract hummingbirds to their new yard. The next day, the Fletchers, their next-door neighbors, came over to welcome them, and they eagerly shared what was needed to attract hummingbirds. However, Tyler, their son, became upset - can you guess why? The Johnsons' garden was created and ready for the hummingbirds to visit, if they chose. You must read this book to find out the outcome of their efforts and what happened between Alexis and Tyler.

What an incredibly beautiful story! Not only is it very interesting and informative about hummingbirds' characteristics and habitat, but it highlights how they are able to share both gardens, which provided a lesson for the neighbors themselves, especially with Alexis and Tyler. There are other lessons in this book like being neighborly and kind. "The Hummingbird Garden" by Evelyn Schwarz with illustrations by Kitty Quinn is a book to be enjoyed by children who are bird watchers already and those in the making!
Kitty Claus
T. L. Needham
2013 Gold Medal
28 Pages
Check current price
Children - Animals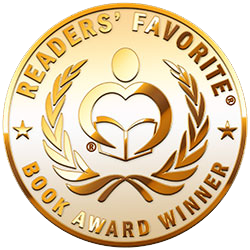 Reviewed by Jack Magnus for Readers' Favorite

"Kitty Claus" is a Christmas fable about a terrifying cat and the starving mouse family that share its home. Kitty Claus has done a great job keeping the mice from getting any food, and the plate of cookies waiting on the mantel for Santa on Christmas Eve is incredibly tempting. The mice must find a way to get to those cookies without waking Kitty. Matt, the father mouse, and his son Luke set out and climb the tree, jump over to the mantel and are almost at the cookies, when a stray spark sets Kitty's tail afire and a surprising thing happens.

Author T. L. Needham and illustrator Lizzy Dodig have put together a funny holiday fable that kept me smiling as I read. The artwork is first-rate, especially the expressions on the faces of the cat and the mouse family, and works well with the rhyming words. The story line is also entertaining and this tale should be a welcome addition to the Christmas stories in any family's collection. The mouse family, with father Matt, mother Matilda and the children, is beautifully drawn, and they become real personalities. Their reactions to Kitty Claus's plight are realistic, and what they finally decide to do is in keeping with the holiday season. The illustrations throughout the book are outstanding. There is the fine attention to detail and expression that makes the surroundings and the characters seem to come alive. "Kitty Claus" is great and has a good heart. I enjoyed it and think children of all ages will as well.
Penny and the Penguin
Kirin Daugharty
2013 Bronze Medal
Kindle Edition
Check current price
Children - Animals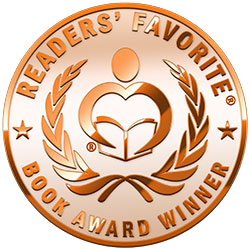 Reviewed by Karen Pirnot for Readers' Favorite

Young Penny is on a field trip with her class when she sees something from the corner of her eye. She goes to the water to explore and sees something that looks like a bowling ball and yet, it isn't. Upon further inspection, Penny sees that she has come upon a penguin. In "Penny and the Penguin", Kirin Daugharty explores the puzzle of why penguins have wings and yet, they do not appear to fly. Penny does her best to explain to the penguin that its wings are not being appropriately used. She even tries modeling for the penguin and yet, the penguin does not seem to respond. Penny becomes motivated to teach the penguin to fly and she tries various methods until finally giving up in frustration. And then, she sees the penguin jump in the water and she has the surprise of her life!

This book will appeal to young children because of its subject matter and because it is appealingly presented. The questions posed and their potential solutions are those that most young readers would think about. The book incorporates both thought and emotion and as such, is the perfect story to get children involved. There are beautiful illustrations which complement the story and they facilitate the learning of the child reader. I particularly liked the 'Penguin Fun Facts' at the end of the book. When a child has just enjoyed a story of fun and imagination, it is the perfect time to encourage a bit of education as well.
Contact Author -