Cole's Perfect Puppy
Frances Crossno
2017 Gold Medal
98 Pages
Check current price
Children - Animals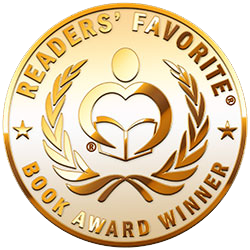 Reviewed by Hilary Hawkes for Readers' Favorite

Cole's Perfect Puppy by Frances M Crossno is a delightful, captivating and award winning Christian novel for young children. Cole longs for a puppy and is thrilled when Uncle Bobby and his girlfriend give him an exciting Christmas gift - he and his younger brother, Caleb, are convinced it is the long-for pet. But, no, it turns out to be a cute… well, you'll have to read the book to find out! Then the owner of a local pet store offers Cole an after-school and Saturday job helping take care of the puppies at his shop. Cole's goal is to save up his earnings to buy Scarlet, his favorite golden retriever puppy, and to help friend in need, Rachel. All sorts of mayhem, mysteries and challenges unfold for the children, but they are determined to find a way.

The cover is adorable, and a black and white picture of little Scarlet is depicted again at the start of each short chapter. The plot unfolds at a good pace, bouncing along with plenty of fun. The characters are believable and young readers will identify with Cole's wish for the mischievous, loving little puppy. The sense of caring for animals and the strong bonds that can grow between humans and animals are conveyed very well. Rachel is a Christian and shares her faith with her new friends, Cole and Caleb, in an open and natural way. She is an inspiring young character, having lost her father in the Iraq war and been forced to move out of her home with her mom. I love the effect she has on Cole, who is prepared to make sacrifices to help her, putting her needs before his own. When Cole begins to pray himself, amazing things happen. The boys find that even when events seem to have taken a turn for the worse, God still has everything under control.

The writing style of Cole's Perfect Puppy is engaging and fun and I very much enjoyed reading it. Frances M Crossno weaves the Christian message about faith and trust in God into this entertaining story in just the right way. The themes of this novel – friendship, sacrifice, and trust in God's love – are nurturing messages for all readers. A special story, then, that entertains and shares the Christian message in a gentle way. Great for story times, and for more confident or older readers to read themselves. Recommended.
Tales of Mr. Snuggywhiskers
The Winter Tales Volume 2
C F Crawford
2016 Finalist
160 Pages
Check current price
Children - Animals
Reviewed by Michelle Stanley for Readers' Favorite

Tales of Mr. Snuggywhiskers: The Winter Tales is Volume 2 in the children's fantasy series by C.F. Crawford. It's Christmas Eve and Hallie and Cory climb the magic tree where Mr. Snuggywhiskers and his family reside. They see how the family celebrates Mouse Christmas and distribute their presents and food, but are surprised when Mr. Snuggywhiskers gives them each a special pendant. These were given to him by Santa Claus with specific instructions. Their curiosity deepens after finding out about the unique friendship he shares with their grandmother. Hallie and Cory have many puzzling questions to ask this remarkable mouse who has many treasured tales to tell of his travels to other countries. However, the girls are often distracted by the numerous exciting activities planned by the Snuggywhiskers family, Squirrel, and other animal friends.

Tales of Mr. Snuggywhiskers is an adorable collection of short stories that will delight young readers. These are the fun adventures of two young girls who anxiously look forward to exploring the magic tree occupied by animals with human-like qualities. It's the second book in The Winter Tales series by C.F. Crawford I have read, and I am also curious to know the connection between Mr. Snuggywhiskers and Grandma. The friendship is not fully explained in both volumes, since the author prefers to increase the suspense with information in each volume she writes. Her characters are cute, smart and entertaining. The cover illustration is attractive and I recommend Tales of Mr. Snuggywhiskers: The Winter Tales, Volume 2 by C.F. Crawford for children.
Goodbye Poonjab
Gabriel McMichael
2016 Finalist
36 Pages
Check current price
Children - Animals
Reviewed by Mamta Madhavan for Readers' Favorite

Goodbye Poonjab by Gabriel McMichael is a heartwarming story of loss and love where children read how Elijah is trying to overcome the loss of his pet dog, Poonjab. Elijah is sad and cannot understand why Poonjab had to die. His parents want to get him another dog, but Elijah is scared that he might lose that dog too. His parents try to convince him that Poonjab's time on earth was over, and now it is time for them to find another good friend for the family. They find Misha from the animal shelter and bring her home. Will Misha be able to help Elijah forget his grief over Poonjab? Will Elijah be able to love Misha as much as Poonjab?

It's a beautiful story that teaches children to love despite the loss they will face in their lives, and it also encourages them to adopt pets from local shelters. The illustrations are bright and colorful and they not only breathe life into the characters, but also give good pace and movement to the story and scenes. The book can be used for read aloud sessions in classrooms and school libraries, and is also good for bedtime story-telling. The story also teaches kids to move on in life and have the courage to love again. Books that convey messages to young readers are good for them as they understand the message or the concept with clarity when it is explained with the help of a story and pictures.
Spooner the Bear
Jake Willers
2016 Honorable Mention
28 Pages
Check current price
Children - Animals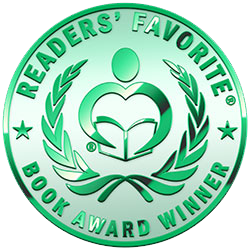 Reviewed by Jack Magnus for Readers' Favorite

Spooner the Bear is a children's animal/picture book written by Jake Willers and illustrated by Lainie Bazzoni. Spooner is a young bear who lives quite close to a small town. The other local bears have gotten used to the idea of getting their food from the trash cans sitting outside the houses every night, and they make a terrible mess as they overturn the cans in their search for treats. Spooner and his friend, Fitzgerald the squirrel, travel to all the nearby towns looking for the messes the marauding bears leave and cleaning them up. At one point, they meet up with a giant bear named Rex, whose stomach is full of garbage from the cans he's raided. Spooner tells Rex that he's doing it all wrong. Bears should eat berries and greens, not garbage. Spooner also has a message for the humans he helps each night. If they use bear-proof containers, the bears would leave their garbage alone, and he and Fitzgerald could enjoy themselves at the lake instead of always having to clean up.

Jake Willers' children's animal/picture book, Spooner the Bear, is an entertaining and informative book about ways to make co-existence between people and bears work. Bears can't resist the smells and tastes that exude from those garbage cans, and the resulting mess and unwanted interaction between species can easily be prevented. Lainie Bazzoni's illustrations are superb! I love the colors and images of the natural places that she portrays, especially those featuring the lake and hillsides. Each panel is brightly and boldly colored, and the bears are a treat to look at, especially Spooner and the giant Rex. This book teaches kids and their parents about bears and how human food and trash is a big lure for them. Spooner the Bear is most highly recommended.
Orangutan
A Day In The Rainforest Canopy
Rita Goldner
2016 Bronze Medal
Kindle Edition
Check current price
Children - Animals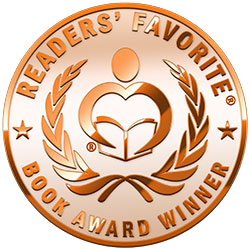 Reviewed by Emily-Jane Hills Orford for Readers' Favorite

What do you know about orangutans? Did you know that there are only about 50,000 orangutans left in the rainforests? Do you even know where they live? I have to admit that I didn't know very much about orangutans until I read this book. Orangutans are tree-dwelling apes. They build their nests high in the trees to keep safe from predators. Even the name, orangutan, identifies them as 'person of the forest.' Orangutans depend on the rainforest for both food and shelter. They are primarily frugivors, preferring to eat mostly fruits, but they also eat insects, small animals, and leaves or bark. The orangutan father doesn't live with the family as there usually isn't enough food, but he does come to visit and he makes sure everyone hears him when he comes, marking his territory.

Author Rita Goldner is obviously concerned about the diminishing number of orangutans. The dedication for her picture book, Orangutan: A Day in the Rainforest Canopy, reads: "For young readers who might some day make a difference for wild orangutans." The quickly disappearing rainforests are taking away the natural habitat of orangutans. They don't repopulate quickly, as each mother only has one baby once every eight years or so.

This is a very interesting and informative picture book story. I learned a lot and I know young readers will too. Each page is colorfully illustrated to suit the text and there is usually a footnote at the bottom of the page to add an interesting tidbit, such as a relatively unknown fact about orangutans. Although this book is educational, there is also a story that takes the young reader through a day in the life of a young orangutan. Very well thought out and beautifully presented, this is a much-needed resource on what could potentially become an endangered species. Well done.
Don't Say Good Bye, Just Say See You!
Patricia Ann Brill
2016 Bronze Medal
34 Pages
Check current price
Children - Animals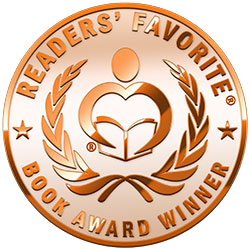 Reviewed by Deborah Stone for Readers' Favorite

Don't Say Goodbye, Just Say See You by Patricia Ann Brill is a useful book with charming artwork that will enable parents to help a child better understand the loss of a loved one or a beloved pet. Patricia Ann Brill tells the story of two best friends, who happen to be dogs, and how one copes when his friend dies. Don't Say Goodbye, Just Say See You will help children to grasp the concept that death is not final, it is only a temporary separation. Patricia Ann Brill also shows us that sometimes death frees the one we love from suffering. This sweet story of friendship, loss, and grief is designed for children, but parents/adults will be touched by it as well as they read with their child.

Patricia Ann Brill's Don't Say Goodbye, Just Say See You is well written and the illustrations are sweet and well done. The story of losing someone, family or pet, and how to deal with that, before and after, is shown in this touching story. Patricia Ann Brill has captured the sentiments of loss and grief in a way that is tender and not overwhelming for a child. Instead, it allows the child to understand that death is nothing to fear and grief is normal. We might be afraid or we might even be angry, and all of those normal emotions are okay. Patricia Ann Brill demonstrates that love lives on, even when we lose someone that we love, and reassures us with the knowledge that we will see our loved ones again.
Do Bad Dogs Get Cancer?
Patricia Ann Brill
2016 Silver Medal
34 Pages
Check current price
Children - Animals
Reviewed by Marta Tandori for Readers' Favorite

Turbo and Boxster are the very best of friends and they play regularly together. When Boxster goes over to Turbo's house to invite his buddy out to play, he's taken aback when Turbo declines, having no energy. Boxster urges him to go to the doctor and Turbo reluctantly agrees. After running some tests and examining Turbo, the doctor tells him that he has some moles on his legs and stomach that are cancerous and that he'll require surgery to remove them. Understandably, Turbo is upset over the news and asks Boxster if he got cancer because he was a bad dog. Boxster tells him that bad dogs get time outs, not cancer. Boxster appears to be a very well informed dog when it comes to cancer, thanks to discussions with his next door neighbor dog, Carrera, who had also battled cancer. Boxster informs Turbo that cancer is not contagious and they talk about different treatments – chemo and radiation – as well as remission. Boxster reassures Turbo that he'll be there to support Turbo throughout his battle.

Do Bad Dogs Get Cancer? by Patricia A. Brill, with illustrations by Curt Walstead, is a charming picture book for children where the two protagonists are dogs. Using well-crafted and colorful illustrations, the book deals with a very difficult subject matter: cancer. Brill has chosen her words carefully; they get the message across, yet in such a way that a young child will understand without feeling threatened. Most children relate to animals, especially dogs, and choosing dogs to be her protagonists was perfect. Pets are considered to be a part of the family and children should be able to relate to illness in pets.

Walstead's illustrations are large, colorful, contain just the right amount of detail to keep young children engaged, and serve to complement the author's text perfectly. What is especially poignant about the story is when Turbo asks whether he got cancer because he was a bad dog and Boxster replies that bad dogs get time outs, not cancer. That is about as perfect a response as one could make. Serious subject matter well-handled with simplistic yet colorful illustrations make Do Bad Dogs Get Cancer? the perfect go-to book for teaching a very important life lesson.
The Fox Forest Band
Lisa E Lindman
2016 Silver Medal
30 Pages
Check current price
Children - Animals
Reviewed by Jessyca Garcia for Readers' Favorite

The Fox Forest Band by Lisa E Lindman is a cute story about friends working together to stop an evil wizard from ruining their home. When fog starts to descend on the forest, the animals have to come up with a plan to stop it. By working together, can they come up with a solution?

I like that Lindman wrote The Fox Forest Band in order to help put a stop to bullying. It is an important lesson for children to learn. I also like to think that this book has more than just one meaning. When I first read it, I considered the fog that was taking over to be sadness and the music is what kept it away. My 4-year-old child really liked all the different animals in the story. Her favorite character was the mouse. She was even able to read most of the book by herself. The book itself is bright and colorful. The illustrations by Chandra Wheeler look as if they are painted in watercolors. I especially liked the cute spider that was included in every picture. This is a book that every child should read.

I wish that there were more books like The Fox Forest Band to teach children how to stand up to bullying. This book also teaches that there is power in numbers and you do not actually have to fight in order to get things to change. To teach children this through a colorful book is a great idea. I recommend teachers having Lindman's book in their classrooms,
Selah's Sweet Dream
Susan Count
2016 Gold Medal
198 Pages
Check current price
Children - Animals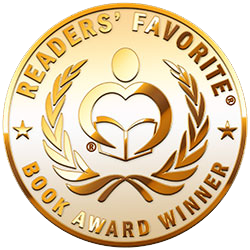 Reviewed by Mamta Madhavan for Readers' Favorite

Selah's Sweet Dream by Susan Count is an exciting story for all animal lovers. Selah always dreams of life with a horse and she wants to become an equestrian superstar. Her grandfather does not want her to have anything to do with horses. She also happens to see a video of her grandmother on a horse and their chemistry reminds her of ballroom dancers. One day she sees buzzards stalking a trapped horse and Selah realizes that she has to save the horse. The horse is wild and defiant, but Selah knows deep in her heart that the horse is meant for her. She takes the horse home but her hopes are dashed when the horse goes berserk at the trainer's place. Will Selah be able to fulfill her dreams?

The book conveys a good message about having faith in oneself and God. It is also very motivational as it shows a girl's determination and perseverance to achieve what she wants in life. Selah never gives up in the story and she pursues her dreams relentlessly. The characters in the story are tangible and readers can connect with them and their lives. Selah is adorable and relatable. The author's style of writing is neat and elegant and there is never a dull moment in the plot. The story has its small twists and turns as it progresses and keeps readers entertained. Selah's determination, perseverance and persistence, and her training sessions are all inspirational.
The Gift of Sunderland
An Australian Fantasy Adventure
J.E. Rogers
2015 Finalist
248 Pages
Check current price
Children - Animals
Reviewed by Jack Magnus for Readers' Favorite

The Gift of Sunderland: An Australian Fantasy Adventure is an epic fantasy for children and preteens written by J.E. Rogers. This book is a sequel to The Sword of Demelza, but it can be read as a stand-alone novel. Waylond Ayers is a Numbat who lives in the forests of Sunderland with his father, Roland, and his brother, Morland. Waylond has been chosen by Verdigris, the former Guardian of the Forest, to be the next Guardian, but he's not sure whether he is capable enough to assume the role his father had held before him; he's content with being a blacksmith. His brother Morland is furious at being passed over for the honor and is determined to claim the role of Guardian for himself. To do that, he must find the green crystal that fits within the hilt of the Guardian's sword.

J.E. Rogers' epic fantasy for preteens and children, The Gift of Sunderland: An Australian Fantasy Adventure, is exciting and fast-paced. Waylond is a marvelous character, and I could easily see why the Forest chose him to be the next Guardian. The illustrations that are placed throughout the text are intricate and beautifully rendered pencil drawings that give the characters personality and bring them to life. Rogers also includes a glossary filled with pictures and drawings of Australian locations for this story, as well as information on the bilbies, wombats, dibblers, and the other species that appear in this book. I was fascinated by the diversity of the wildlife of this country, and saddened by the statistics of the many endangered animals. The Gift of Sunderland: An Australian Fantasy Adventure is epic fantasy at its finest, and it's most highly recommended.
Contact Author -