Mishka
Mike Maroney
2020 Silver Medal
291 Pages
Check current price
Children - Animals
Reviewed by Emily-Jane Hills Orford for Readers' Favorite

Natasha's father has to go away for several months to work. Since Natasha doesn't have a mother, she has to stay with her grandfather, whom she calls Deda, in his small flat in the crime-infested town of Horridgrad. There's a lovely playground on the grounds near Deda's flat, but it's controlled by a group of bullies. Natasha is scared to go out to play. That is until Deda agrees to get her a puppy, whom she names Mishka. Scruffy initially with a big appetite, Mishka grows quickly, almost too quickly, becoming too big to share Natasha's bed. As Mishka grows, he learns to play, but since he's so big sometimes his play is misinterpreted to be aggressive. This turns out to be a good thing as Mishka soon becomes the town hero, standing up to the criminals that everyone else is so afraid to confront. What started out being a lengthy visit with her grandfather turns into an adventure that has everyone chuckling as Mishka takes on one bad person after another – until, the evil mayor makes a new law to ban Mishka, putting the overgrown puppy's life on the line.

Mike Maroney's young people's novel, Mishka, is a fun read. With a crime-fighting hero like Mishka, there are plenty of adventures: stopping a bank robbery, rescuing children who have fallen through the ice into the freezing water, and so much more. The plot develops with ease and excitement as Natasha and her friend, Max, and Mishka, of course, unknowingly help the frightened community of Horridgrad reclaim their rights and freedoms. It's a classic battle of good against evil and with Mishka at their side, of course, the good must be victorious. There are plenty of humorous episodes as Mishka tackles the bad guys and this adds additional sparkle to the story. But the question remains: is Mishka really a puppy?
Here Comes Ingo
Odeta Xheka
2020 Silver Medal
Kindle Edition
Check current price
Children - Animals
Reviewed by Samantha Harvey for Readers' Favorite

Here Comes Ingo by Odeta Xheka is a picture book for children about a beautiful scarlet macaw named Ingo, who is sitting on her eggs, dreaming of a more adventurous life. We live out the daydreams of Ingo as she flies around in a happy land of cupcakes, visits with frogs and other animal friends, and rediscovers the forest she calls home. After visiting all her friends and mentally enjoying her home of Brazil, she then greets her new babies as they hatch from their eggs. We are taken through Ingo's imagination by way of vivid, colorful pictures, depicting the longing of this beautiful bird for a life outside the nest.

Here Comes Ingo is beautiful with vivid colors and intriguing artwork that takes you on the dream journey of Ingo. Even without the author's note to children that may choose this book, the illustrations tell the story perfectly. I could feel the want and need for a more adventurous life from this macaw sitting on her eggs, awaiting her babies. I enjoyed how the author included the note to young readers, providing educational information about macaws and their habitat. As well as telling the story of Ingo, it is the perfect prologue to the visual story to be discovered. Odeta Xheka captivates the young reader's eye with stunning colors, abstract shapes, and visual storytelling. Here Comes Ingo is a great addition to every child's library to enhance their imaginations.
Eddie The World's Greatest Creature
Kayleigh Mackie
2020 Gold Medal
Kindle Edition
Check current price
Children - Animals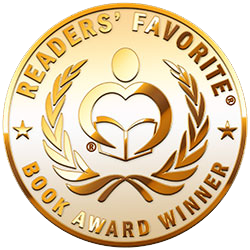 Reviewed by Edith Wairimu for Readers' Favorite

A colorful story with an important lesson, Eddie the World's Greatest Creature by Kayleigh Mackie follows the adventures of Eddie, a youngster who wants to be the greatest creature there is. With arms like those of a monkey, Eddie can swing from tree to tree. Swimming is also easy for him as he has the tail of a dolphin. As Eddie moves from one adventure to another, his abilities grow and he becomes a magnificent creature who can do many things he could not have done previously. But is this what Eddie wants? As Eddie begins to stumble and fall, sometimes even tripping over his wings, he begins to change how he sees himself and also changes his idea of being the most amazing creature. Along the way, he discovers a wonderful lesson.

In Kayleigh Mackie's Eddie the World's Greatest Creature, beautiful illustrations of lush grass and trees, blue bright skies and an inviting sea fill the pages. Pictures of Eddie as the magnificent creature are equally captivating. The rhyming words that create the musicality in the book will facilitate young readers' ability to remember the story and have fun reading the lines aloud. In the beginning, Eddie is set on being the greatest creature in the world. But with time, he realizes that even being the greatest comes with its challenges and he begins to understand that it is amazing to just be yourself. A beautiful, engaging story that carries an important lesson for both young and adult readers, Eddie the World's Greatest Creature will make a great story for parents reading with their children or for young readers who love stories that involve adventure.
Margot Gets an Unexpected Visit
The fanciful adventures of a groundhog (Nature in Quebec, Pictures of Astonishing Wildlife Book 1)
Lieve Snellings
2019 Finalist
Kindle Edition
Check current price
Children - Animals
Reviewed by K.C. Finn for Readers' Favorite

Margot Gets An Unexpected Visit is a charming work of nature storytelling and photography composed and compiled by author-photographer Lieve Snellings. In this story of nature in Quebec, aimed at ages 5 to 9 years old, the central character Margot is a groundhog. Also known as woodchucks, these typically solitary creatures may sometimes surprise you, and this is just the story which the author has captured and recorded for her tale. When Margot the groundhog meets two human girls with a passion for nature, an interesting and heart-warming story develops between them. Filled with real-life photos of their little adventure together, the book sends a message of how nature and humans can live in harmony together.

Author-photographer Lieve Snellings does a great job staging and capturing fantastic images to convey her story, and bringing other woodland creatures into the tale to enrich the educational value of the work. Marie and Lowieske are adorable sisters who clearly respect and are excited by interacting with nature, which is really inspiring for other youngsters reading this book to see. There's also plenty of cultural quality and the humor of Canada present in the work, as well as European influences which again make the overall reading experience all the richer for learners. I can see this book being utilized in schools for the many lessons it can teach, as well as its high entertainment value. Overall, Margot Gets An Unexpected Visit is a recommended read for anyone with youngsters curious about the natural world.
My Name Is Curly
Andi Kryszak
2019 Honorable Mention
Kindle Edition
Check current price
Children - Animals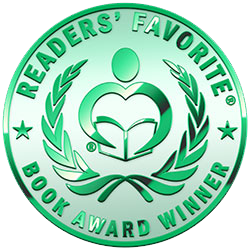 Reviewed by Sefina Hawke for Readers' Favorite

My Name Is Curly by Andi Kryszak is a children's animal book that would appeal most to an audience of toddlers, young children learning to read, and young school-aged children. Curly had a wonderful life that began when he was born to two loving doggie parents, but a moment of boredom causes Curly to wander off into the woods where he quickly becomes lost. Thankfully, a kind raccoon finds him and tries to help. As Curly tries to find his way home, he learns the value of true friendship and that friends can become family. Will Curly find his way back to the barn or will he find a new forever family?

My Name Is Curly by Andi Kryszak is a wonderfully written children's book with beautiful age appropriate illustrations that truly make the story come alive on each page. The language of the book was clearly well chosen to be appropriate for young children learning to read, and understandable by children who are read to from this book. The story itself was a very sweet tale of friendship, forever homes, and the value of family. I personally really liked the ending of this book as I thought it was very sweet and it was also realistic about what can happen to lost dogs. I also really liked the fact that the author donates a portion of the proceeds to a program that educates children about rescue animals. Overall, this is simply a very cute children's book that is a must-read for all youngsters who love animals!
Pippin and the River of Wonders
A Voice for Wildlife
Stacey Gerhart
2019 Silver Medal
Kindle Edition
Check current price
Children - Animals
Reviewed by Mamta Madhavan for Readers' Favorite

Pippin's family lived on the river and she had been kayaking since the age of five. Now at nine, she could name all the animals on the river. She knew many of the turtles by species. When her next-door neighbor, Tommy, tried to take a protected turtle from the river, illegally, Pippin stopped him. She also knew it was illegal to cut protected water plants in the wetlands. The cove was Pippin's favorite place in the whole world and she loved sitting there with her dog, Noble. Pippin understood the languages of wildlife species and not many people knew about it.

Pippin and the River of Wonders: A Voice for Wildlife by Stacey Gerhart, DVM tackles the topic of protecting wildlife and the environment. The story is fun and interesting and the author makes it vivid and tangible with the help of some wonderful pictures. The other characters in the book are as interesting as Pippin and will encourage all readers to join the cause, keeping the beauty of nature intact and protecting the planet. It is a beautiful story that will appeal to readers of all age groups and it is a must-have in school libraries to encourage children to be more aware of the natural beauty of the planet and to protect it. It is a good book for parents to help their children become responsible for protecting nature and the animals that live in it.
Sweet T and the Turtle Team
Book 3 of the Sweet T Tales
Cat Michaels
2019 Silver Medal
Kindle Edition
Check current price
Children - Animals
Reviewed by Mamta Madhavan for Readers' Favorite

Sweet T and the Turtle Team: Book 3 of the Sweet T Tales by Cat Michaels is a charming story that revolves around Tara, or Sweet T as she is called by her family, and the adventure and mystery that surround her during her time at Gull Island. Tara is feeling lonely sitting on her Great-Aunt Mae's porch and she misses her older sister, Kristen, who stayed behind with their father. Her younger sister, Jenna, and her mother, and Jenna's stuffed rabbit, Fuzzy, are there with her. She finds the children on the North Carolina island polite but different from her pals at home. Mama knows life is different on the island. Her Great-Aunt Mae lives a hop and a skip away from the beach. The girls' mother is involved in a special project with the Gull Island Aquarium and that is the reason why they are all there.

The story has mystery, excitement, wildlife, adventure, turtles, pelicans, family, and friendship. The topic of conservation of turtles and their nests has been knitted in very well, helping readers understand more about turtles, their nests, eggs, and hatching. Texts from Kristen are educational and informative and make the story attractive, and the manner in which these are shared with readers is unique. All the characters - Billy, Tara, Jenna, Great-Aunt Mae, and Mama - are fun and well sketched, making them memorable to readers. The watercolor illustrations are bright and summery and they make the story, scenes, and characters vivid. It is a good story for read aloud sessions in classrooms because of its contents and the social causes it deals with. The story has layers to it and not only addresses ocean conservation, environmental issues, and wildlife, but also overcoming dyslexia and bullying. The author does an excellent job weaving in social issues and life lessons through this story.

Catterfly is Born
Alma Hammond
2019 Gold Medal
Kindle Edition
Check current price
Children - Animals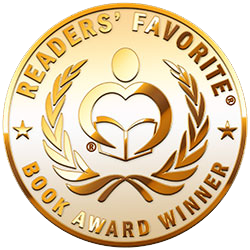 Reviewed by Amy Raines for Readers' Favorite

Catterfly is Born, written by Alma Hammond and illustrated by Emily Hercock, is an adorable story of a caterpillar that comes out of her cocoon as a cat with butterfly wings and antennae. Even though Catterfly is very different than the other butterflies, she explains to her friends how she is the same in so many ways and how the fact that she is a cat and a butterfly allows her to help and protect them better. Catterfly tells a story that teaches the life cycle of a butterfly with coloring pages at the end along with some fun facts that kids can learn.

Catterfly is Born is a wonderful educational story with a plot that unfolds as it teaches kids the life cycle of a butterfly and encourages kids to understand that everyone is different. I love the characters in Catterfly and how they are brought to vibrant and colorful life in the illustrations by Emily Hercock. I love how Hammond explained the life cycle of a butterfly in such a creative way and pointed out that differences are what make everyone special and unique individuals in a way that kids can easily understand. I recommend Catterfly to anyone with children ready to learn fundamental lessons in a fun story. Hammond also added bonus pages at the end of the book that show the life cycle of a butterfly, pages for kids to color, and some fun facts that will reinforce what was learned in the previous pages.
Super Rooster and Wonder Cat
Travel with Me, Book One
Alma Hammond
2018 Silver Medal
Kindle Edition
Check current price
Children - Animals
Reviewed by Janelle Alex, Ph.D. for Readers' Favorite

Super Rooster and Wonder Cat is a cute little story with a big concept that can help young children as it is read to them or as they use this book as a starter reader. The colorful illustrations of Hugh Keiser help bring to life the concept of discovering your own inner strengths or super powers presented by author Alma Hammond. There is a rhythmical pattern to the story that is typical of young children's books. This writing style further ingrains the idea of having inner strength and it being different from the inner strength or "super powers" of others. Super Rooster and Wonder Cat also supports the important lesson of practicing what you do - even what you're already quite good at it.

Alma Hammond doesn't leave parents, teachers or children hanging at the end with just a final "cock-a-doodle-doo". Instead, the author shares three powerful "Ask Yourself" questions, a few facts on Bora Bora - where the story is based - and some fun facts about the various different animals in the book. Cats and roosters are more commonly known, but by bringing in marine life, via the crab, the stingray, and the shark, Super Rooster and Wonder Cat offers opportunities for children to realize that these very unique animals are not necessarily something to fear. Instead, Hammond's Super Rooster and Wonder Cat shows young readers the importance of talking to those that are different from you and learning what makes them special and unique and honoring them. Alma Hammond's Super Rooster and Wonder Cat deserves space on any children's library shelf.
Wings and Feet
Lisa Reinicke
2018 Gold Medal
Kindle Edition
Check current price
Children - Animals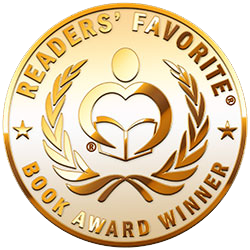 Reviewed by Erin Nicole Cochran for Readers' Favorite

Wings and Feet by author Lisa Reinicke and illustrator Scot McDonald is a children's book that focuses on the friendship of a boy and a butterfly. It has a delightful rhyming quality, hitting you at all levels of emotion, from happy, to anxious, to a touching ending. The illustrations on every page are simple in style, but have a wonderful core of perfection to them. There are warm tones in areas and then there is one area that is darker, that really pops out at you, and nearly takes you into a whole other world in itself.

I don't know if this will be true of everyone, but I burst into tears at the end of Lisa Reinicke's Wings and Feet. I'm not sure how a short children's book was able to bring me to tears so quickly, but it was definitely a cathartic experience. The circle of life was touched upon, and I'm a lover of all creatures great and small, so maybe that's why. I remember helping caterpillars into trees so that they wouldn't get squashed on the driveway. There was something about this book that made me think of The Last Unicorn and of The Land Before Time, but I don't want to give everything away about it. You'll have to find out for yourself just how heartwarming it is.

This book is perfect for children. They will be delighted by Scot McDonald's illustrations and will hopefully understand the message inside this book, which is plainly understandable. Depending on their age, it might be something that an adult needs to explain to them. It was one of the best children's books I've ever read. Your little one will want you to read it night after night.
Contact Author -