Catterfly is Born
Alma Hammond
2019 Gold Medal
38 Pages
Check current price
Children - Animals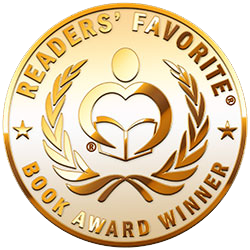 Reviewed by Amy Raines for Readers' Favorite

Catterfly is Born, written by Alma Hammond and illustrated by Emily Hercock, is an adorable story of a caterpillar that comes out of her cocoon as a cat with butterfly wings and antennae. Even though Catterfly is very different than the other butterflies, she explains to her friends how she is the same in so many ways and how the fact that she is a cat and a butterfly allows her to help and protect them better. Catterfly tells a story that teaches the life cycle of a butterfly with coloring pages at the end along with some fun facts that kids can learn.

Catterfly is Born is a wonderful educational story with a plot that unfolds as it teaches kids the life cycle of a butterfly and encourages kids to understand that everyone is different. I love the characters in Catterfly and how they are brought to vibrant and colorful life in the illustrations by Emily Hercock. I love how Hammond explained the life cycle of a butterfly in such a creative way and pointed out that differences are what make everyone special and unique individuals in a way that kids can easily understand. I recommend Catterfly to anyone with children ready to learn fundamental lessons in a fun story. Hammond also added bonus pages at the end of the book that show the life cycle of a butterfly, pages for kids to color, and some fun facts that will reinforce what was learned in the previous pages.
The Dog at the Gate
How a Throwaway Dog Becomes Special
Sunny Weber
2018 Finalist
246 Pages
Check current price
Children - Animals
Reviewed by Caitlin Lyle Farley for Readers' Favorite

Max, the Australian Shepherd dog, is adopted into a family with two children. Although he loves his boy and his girl, the master and mistress don't seem to like him much. Never washed, never brushed, Max spends the next two years of his life pacing his small, barren yard and longing to play with his boy. His nights are fraught with the danger of raccoons while his days are lonely. When Max is hurt after defending himself against a vicious dog, the master takes him away. Max gets his first bath at the shelter, and eventually is taken into a home with a kind mistress, two other dogs, three cats and a pair of parakeets. As Max slowly regains his health and trust in humans, he learns that this loving home might be just another temporary stop in his life.

The Dog at the Gate: How a Throwaway Dog Becomes Special is a modern, canine version of Black Beauty that's also reminiscent of Nop's Trials and The Call of the Wild. This book is a gut-wrenching combination of sadness and triumph and you may want to keep the tissues handy. As with many books in this genre, The Dog at the Gate reveals the unjust and careless manner in which humans so often treat their animals. This novel focuses more on purposeful neglect and cruelty than that born of ignorance, while also hinting at the association that people who are cruel to animals tend to be cruel to each other too. Author Sunny Weber writes with a clean, uncomplicated style. Every chapter has a charming illustration at the beginning that highlights a scene from the following chapter. The Dog at the Gate is an addictive and emotional adventure that will appeal to readers of all ages. I highly recommend it for anyone who enjoys books told from an animal's point of view.

Franky The Finicky Flamingo
The Cure for a Picky Eater
Wanda Luthman
2018 Honorable Mention
15 Pages
Check current price
Children - Animals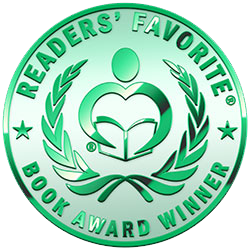 Reviewed by Patricia Bell for Readers' Favorite

Franky the Finicky Flamingo by Wanda Luthman is a preschool picture book about Franky the Flamingo who tries many different foods to eat. But each time they are not right for him. As he watches the other birds and what they eat, he tries their diet out for himself, but his pink is beginning to fade. And those foods either make his tummy hurt or don't go down so well. Finally, a wise owl tells Franky that he needs to eat special pink foods like shellfish and shrimp to keep his feathers nice and pink and, of course, healthy. Franky is grateful to the owl for helping him find the perfect food. As it turns out, Franky is really not finicky at all; he just requires special food that fits his personal diet. As he eats the right foods, his feathers turn beautiful once again.

This is an exceptionally cute story for toddlers and kids of the preschool age as well as an appropriate beginner reader book for early readers. I actually read this story to my three preschoolers and they were very interested in the story line. It kept them engaged and wanting to know more about Franky the Finicky Flamingo. This is a great picture book to teach young children about the different diets of various birds as well as entertain them with the sing-song rhyme of the story. Great job to Wanda Luthman for a super entertaining story and colorful illustrations. I loved the question at the end. What in the world am I going to drink?

I Am a Butterfly
A Story About Big, Beautiful Changes
Sally Stone
2018 Bronze Medal
52 Pages
Check current price
Children - Animals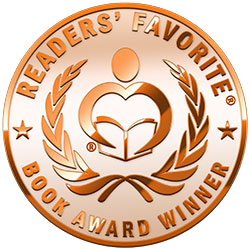 Reviewed by Jack Magnus for Readers' Favorite

I Am a Butterfly: A Story About Big, Beautiful Changes is a nonfiction educational picture book for children written by Sally Stone. The main character is a beautiful monarch butterfly, but she didn't always look like she does now. At first, she was a tiny egg that was attached to a milkweed leaf. Then, she became a plain little caterpillar who ate milkweed leaves and gradually turned into a larger, yellow, white and black striped caterpillar. I Am a Butterfly follows the stages of development of a Monarch butterfly using full-color photographs, including ones that use a penny as comparison to help the reader visualize the size of Monarch eggs and growing caterpillars. Stone includes a factoid page filled with interesting information about the Monarch, its migration patterns and its dependency on the milkweed plant. She also provides a chart of the Monarch Butterfly Life Cycle as well as a Monarch Resource page and useful tips on how to help Monarchs thrive in your area.

Sally Stone's nonfiction educational picture book for children, I Am a Butterfly: A Story About Big, Beautiful Changes, is a fascinating look at the life cycle of a monarch butterfly. I loved the author's photographs, especially those which gave me a sense of the sizes of the eggs and the developing caterpillars. Each picture is a gem, allowing the reader to see the light filtering through the butterfly's wings and to clearly differentiate their legs, mouth-parts and antennae. This book is both educational and entertaining, and it got me enthused enough to seriously consider setting up my own Monarch butterfly habitat. I suspect that young readers will get as excited about butterflies as I did after reading this informative and well-presented book. The vocabulary is perfect for new readers to work through, and I Am a Butterfly is also a great selection for story time. It even gives advice on how to get butterflies to land on your clothing! I Am a Butterfly: A Story About Big, Beautiful Changes is most highly recommended.

Super Rooster and Wonder Cat
Travel with Me, Book One
Alma Hammond
2018 Silver Medal
48 Pages
Check current price
Children - Animals
Reviewed by Janelle Alex, Ph.D. for Readers' Favorite

Super Rooster and Wonder Cat is a cute little story with a big concept that can help young children as it is read to them or as they use this book as a starter reader. The colorful illustrations of Hugh Keiser help bring to life the concept of discovering your own inner strengths or super powers presented by author Alma Hammond. There is a rhythmical pattern to the story that is typical of young children's books. This writing style further ingrains the idea of having inner strength and it being different from the inner strength or "super powers" of others. Super Rooster and Wonder Cat also supports the important lesson of practicing what you do - even what you're already quite good at it.

Alma Hammond doesn't leave parents, teachers or children hanging at the end with just a final "cock-a-doodle-doo". Instead, the author shares three powerful "Ask Yourself" questions, a few facts on Bora Bora - where the story is based - and some fun facts about the various different animals in the book. Cats and roosters are more commonly known, but by bringing in marine life, via the crab, the stingray, and the shark, Super Rooster and Wonder Cat offers opportunities for children to realize that these very unique animals are not necessarily something to fear. Instead, Hammond's Super Rooster and Wonder Cat shows young readers the importance of talking to those that are different from you and learning what makes them special and unique and honoring them. Alma Hammond's Super Rooster and Wonder Cat deserves space on any children's library shelf.
Wings and Feet
Lisa Reinicke
2018 Gold Medal
32 Pages
Check current price
Children - Animals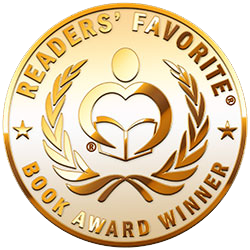 Reviewed by Erin Nicole Cochran for Readers' Favorite

Wings and Feet by author Lisa Reinicke and illustrator Scot McDonald is a children's book that focuses on the friendship of a boy and a butterfly. It has a delightful rhyming quality, hitting you at all levels of emotion, from happy, to anxious, to a touching ending. The illustrations on every page are simple in style, but have a wonderful core of perfection to them. There are warm tones in areas and then there is one area that is darker, that really pops out at you, and nearly takes you into a whole other world in itself.

I don't know if this will be true of everyone, but I burst into tears at the end of Lisa Reinicke's Wings and Feet. I'm not sure how a short children's book was able to bring me to tears so quickly, but it was definitely a cathartic experience. The circle of life was touched upon, and I'm a lover of all creatures great and small, so maybe that's why. I remember helping caterpillars into trees so that they wouldn't get squashed on the driveway. There was something about this book that made me think of The Last Unicorn and of The Land Before Time, but I don't want to give everything away about it. You'll have to find out for yourself just how heartwarming it is.

This book is perfect for children. They will be delighted by Scot McDonald's illustrations and will hopefully understand the message inside this book, which is plainly understandable. Depending on their age, it might be something that an adult needs to explain to them. It was one of the best children's books I've ever read. Your little one will want you to read it night after night.
Soaring Soren
When French Bulldogs Fly
Deborah Stevenson
2017 Silver Medal
40 Pages
Check current price
Children - Animals
Reviewed by Jack Magnus for Readers' Favorite

Soaring Soren: When French Bulldogs Fly is a children's animal book, based on a true story, written by Deborah Stevenson and illustrated by Morgan Spicer. Deb was there at the airport waiting for the small French Bulldog puppy who had traveled all the way to her from Denmark. She greeted him with hugs and french fries, and he instantly fell in love with her. Deb explained that he was going to train to be a show dog, and she helped him learn the correct posture and behavior that would be expected. All too soon, however, Deb realized that her pup was just too big to be a show dog. Watching him jump, play and cavort outdoors had her thinking what many thought was improbable -- her French Bulldog could become an Agility Champion. The two of them worked hard to get Soren to master the jumps, A-Frames and weave poles that were used in agility trials. Soren and Deb heard others at the first trial say that French Bulldogs just couldn't do agility, no less be a champ, but they knew better. Soren had what it takes to win.

Deborah Stevenson's children's animal book, Soaring Soren: When French Bulldogs Fly, is an inspirational and exciting true life story that shows how even seemingly insurmountable odds can be overcome, if you believe in yourself. What a marvelous way to teach children to have confidence in their abilities! Soren's story is beautifully told, from that first plane trip through to the celebration after Soren wins the honor of being the first ever French Bulldog AKC Master Agility Champion. Morgan Spicer's illustrations are masterful and bring this remarkable story to life. Each panel is colorful and shows Soren as he soars over jump bars and successfully navigates the dreaded weave poles. Stevenson also provides a link to Soren's site, which has photographs and a video showing Soren in action. I loved this book! Soaring Soren: When French Bulldogs Fly is most highly recommended for children and animal lovers of all ages.
Pepe Builds a Nest
Stories for the Early Years (Book 1)
Theodore Jerome Cohen
2017 Bronze Medal
50 Pages
Check current price
Children - Animals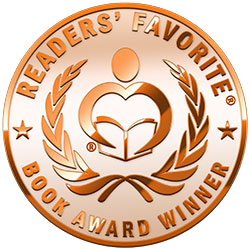 Reviewed by Divine Zape for Readers' Favorite

Lyrical and rhythmic, Pepe Builds a Nest by Theodore Jerome Cohen is a priceless gem that young readers will devour with awesome delight. I read it with my six-year-old son and he was thrilled. It's a beautiful story simply told, a story about a penguin named Pepe who builds his nest of rocks, but when he was ready to create the masterpiece for himself and Miss Amber, the bully Otto comes along and begins to steal his stones. Can Pepe stand up to him? How things turn out is the beauty of this story and readers will love the part played by others.

Although this book is written for kids, I enjoyed it, and it has lessons that grownups can apply to their own lives and thoughts they should ponder on, because grownups are the worst bullies. The poetry is so beautiful one gets the feeling they are listening to a beautiful song. Listen to the opening lines:

"Pepe the Penguin, a bright lad of one,
looked up to the sky and welcomed the sun.
The long night was over, no time to rest.
It was time to rejoice and build his first nest."

And so the music goes on and on until Otto comes along and sets his ugly game into motion:

"Otto, the bully, watched Pepe with glee.
"I'll steal his rocks, just you watch me!"
"His nest is so big, his pile is so high,
he won't miss many, I'll give it a try."

Pepe Builds a Nest is rich with imagery and sound; the rhyme is perfect and it will allow young readers to build their vocabulary and learn to appreciate poetry as they get absorbed into the steady rhythm of the lyrical tale. The illustrations are well done, adding a new feel to an already beautiful story. I won't hesitate to recommend this book as a perfect addition to kids' libraries at home.
The Tale of Tito's Tail
Wendy Butler
2017 Finalist
76 Pages
Check current price
Children - Animals
Reviewed by Mamta Madhavan for Readers' Favorite

The Tale of Tito's Tail by Wendy Butler is the cute little story of Tito, the Italian mafioso mouse. He lives in a small community in Genoa, Italy. Their family is well known in the community and Tito shares his shoe box with his best friend and cousin, Ricardo. They have a band, Boom Rockers, which is famous in their community. As the story progresses, readers see Tito growing up and becoming mature, and taking up the job assigned to him by Uncle Guido. He trains to lead his village and provide for his fellow mice family. He handles his responsibilities well with the support of his friends, and also meets a lot of new people. The story conveys a good message where readers understand that every incident in life teaches something and can be converted to a good learning experience, depending on how one looks at it.

The message is uplifting and through Tito's story children will learn to look at the ups and downs in life with a different perspective. All the characters in the story are delightful and the colorful illustrations help to convey the concept nicely to readers. The pictures are eye-catching and will definitely appeal to children. The author's fluidity in writing and detailed narration not only gives the tale good pace and movement, but also makes the scenes come alive. The story starts with Tito and his easy going life and builds up slowly to where Tito becomes a responsible adult and handles his job with maturity and responsibility. A delightful story with a good message.
Christmas Cats
Inca Cat Series Book 2
R. Kristi
2017 Honorable Mention
72 Pages
Check current price
Children - Animals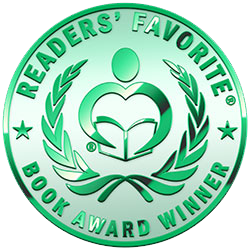 Reviewed by Mamta Madhavan for Readers' Favorite

Christmas Cats: Inca Cat Series Book 2 by R.F. Kristi is set against the backdrop of the Christmas season where readers see Inca getting ready to enjoy the festivities with her Siamese sister, Cara, her Tabby brother, Fromage, and Charlotte, their adopted hamster. Things change when Boss, the Rottweiler dog who lives down the street next to Polo's house, comes to them asking for help as his owner was soon going to lose his home. Inca promises to help him on one condition, that he will be nicer to the cats around him.

With the help of their neighbors - Polo the Pekingese, and Monk, the Blue Russian cat - Inca forms a detective team to help Boss. Will they be successful in helping Boss with his problems revolving around the eviction of his owner? Polo's master, Raoul, is also suspected to be injured and incapacitated and being cared for by some locals in a remote village near the Himalayas. Will that mystery also be solved by Inca and her team, and will Raoul be able to get back home for Christmas?

The story is entertaining and engaging and it's a must-read for all pet lovers, especially cat lovers as it highlights the intelligence of these feline creatures. All the characters - felines, dogs, hamster, and humans - are well portrayed. The illustrations are colorful and adorable and connect young readers well with all the characters in the story. The bonds of friendship and Inca's leadership qualities stand out in the story and it also captures the essence of the Christmas season beautifully.
Contact Author -