Recommend this book:
Sir Sydney Dinkum
Special Full Color Edition
Marc Reilly, Martha Gold
2015 Bronze Medal
168 Pages
Check current price
Children - Adventure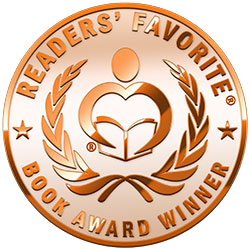 KOALA BEAR SEEKS KNIGHTHOOD
Can you imagine
Crocodile Dundee
as an animal?
Paddington Bear
in shining armor? Or
Winnie the Pooh
on a noble steed? Meet
Sir Sydney Dinkum
a rascally koala bear from the Outback of Australia who believes he can be
The World's Next Big Hero.
Like
Dr. Doolittle
he has the super power to talk to all animals, including humans! Like
Don Quixote
, he believes it's his job to right the wrongs of the world! But is this just an
Impossible Dream?
Can a koala really be dubbed knight? Can a little marsupial armed with a boomerang make a difference in the world? Or will Sydney make a mess of things, as usual? The only way to find out is to join Sir Sydney Dinkum on his whacky adventures. Don't Delay! Add to Your Cart Today!
Read More
for Reviews and Testimonials!
Blog Reviews and Testimonials
"A koala bear with a quest, a reluctant wombat and a beautiful deaf dromedary heroine begin their riotous adventures to right the wrongs of the world… should become a chapter book classic." Shirley Batenton, Interstate Library System
"…(the humor is) reminiscent of the Paddington Bear series." R.B. Simpson, Blog Review
"Fantastic story, funny for both young and old." Rizwai Assan, Online Book Review
"Readers of this book will be encouraged to follow their dreams and also be creative in life. …one book that everyone should read." Angela Aaron Nyanchamba, Kenyan Children's Book Review
"This trio will steal your heart" B.D. Ellington, Kudos
"Well done to the authors Martha Gold and Marc Reilly, you have put together a well written and illustrated children's adventure book."Ben Johnson, Australian Review Blog
"… offers the same level of humor that kids love without any of the violence. " Nicole Tuhin, PBC (Parents Book Club)
"Sydney is cool! Really cool!" Lucas (age 10) Portola, CA.
Read an Excerpt
A noise from overhead stopped Sancho in his tracks. At first he thought it might just be his imagination, but as he took another step a voice called out, "Please don't leave us!" He scanned the surrounding trees but he couldn't see a thing. He'd never heard of talking trees, but on such a strange day as this he assumed anything was possible.
Just then Sydney returned. "Come on, Sancho! We haven't got all day!"
"But, Sydney!" cried Sancho, "I think these trees are talking to me!"
Sydney stared up into the thick blanket of leaves. "Hello," he called. "Is anyone up there or has my friend lost his marbles?"
To both their amazement, a small boy dropped out of a nearby tree and landed just a few steps from where they stood. "Hello," said the boy. "My name's Chip Horn."
"I see," said Sydney, "and do you live all alone up there in that tree?"
Chip giggled. "Oh no," he said, "my mother and father are up there as well. But they're too scared to climb down. I told them the crocodile was gone, but now they're not so sure about you."
SIR SYDNEY SUPPORTS THE AUSTRALIAN KOALA FOUNDATION
The Australian koala is in danger of extinction. A portion of all book proceeds are donated to the AUSTRALIAN KOALA FOUNDATION.
SIR SYDNEY'S WEBSITE OFFERS SOMETHING FOR EVERYONE!!! Go to "About the Authors" for details
"…a fantastic website which offers wonderful free activities for kids as well as great guides for teachers and parents." Jeannette Marshall, Teacher and Parent
Recommend this book:
Kobee Manatee
A Wild Weather Adventure
Robert Scott Thayer
2015 Silver Medal
32 Pages
Check current price
Children - Adventure
Winner, Silver Medal in the Children's Adventure Category, 2015 Readers' Favorite International Book Awards
Winner, Silver Award in Cover Design in Children's/YA Category, 2016 IBPA's Ben Franklin Awards
Finalist, Children's Educational Category, 2015 USA Best Book Awards

Loaded with surprises and exciting facts about weather, this thrilling tale follows Kobee Manatee as he travels across the mighty Atlantic Ocean into the strong Gulf Stream current . . . during hurricane season! His daring adventure begins when Kobee decides that he wants to surprise his sister Kim, who lives in the Bahamas, on her birthday. Will Kobee and his friends, Tess and Pablo, be able to travel safely from their home in Key West, Florida, through all of the wild tropical weather coming their way? Each page includes in-depth, scientific details titled "Kobee's Fun Facts," which expand on the weather events that the characters encounter along the way.
Contact Author -