Brandon Goes to Beijing (Bĕijīng北京)
Eugenia Chu
2020 Silver Medal
Kindle Edition
Check current price
Children - Adventure
Reviewed by Mamta Madhavan for Readers' Favorite

Meet Brandon, a smart and adventurous boy in the story Brandon Goes To Beijing by Eugenia Chu. Brandon was very excited that he was going to visit Grandpa and Grandma in Beijing. This was his first trip to China and he was happy that his cousins from California - Sean, Kayla, and Connor - were going to be there. The flight to Beijing was long and Brandon couldn't contain his excitement. He kept himself amused by reading and watching movies on his iPad. Brandon and his cousins went sightseeing, savored Chinese cuisine, learned many interesting facts about China, and enjoyed time with their grandparents. While running and chasing his cousins on the Great Wall, Brandon saw a black and white animal but no one else had seen it. Brandon saw it again when they visited one of the alleys in the mini-village and he learned it was a panda. It was a bit strange that only he saw the panda and no one else did. He kept seeing it wherever he went. Did Brandon actually see the panda? Would he be able to solve the mystery before he flew back to Florida?

The story is educational and informative and captures the places of interest and the sights and sounds of China beautifully. The story is all about family love and bonding. Children also learn some Chinese words. The author adds some mystery and adventure to the plot, making readers curious and excited to learn more about the disappearing panda. It is a happy story and will encourage young readers to explore faraway destinations. Eliza Hsu Chen's black and white sketches make the story tangible and the glossary is helpful for understanding Chinese words. The author brings China to life through the eyes of Brandon and that makes the story more magical and exciting. It is a good storybook for tutors and parents to introduce children to the culture and facts about China in a fun and interesting way.
The Eye of Ra
Ben Gartner
2020 Silver Medal
279 Pages
Check current price
Children - Adventure
Reviewed by Liz Konkel for Readers' Favorite

The Eye of Ra by Ben Gartner takes you back to ancient Egypt for an exciting adventure. John and Sarah Tidewell are two siblings with different opinions about leaving Colorado behind to move to Maryland. Sarah is looking forward to the adventure and is thrilled at the idea of seeing what else is out there while John doesn't want to leave the familiarity of his favorite hiking trails and his friends behind. When taking one last hike before they leave for good, the siblings stumble upon a mysterious cave and make the most shocking discovery: ancient Egypt lies on the other side. John wants nothing more than to return home before the door closes, leaving them trapped in Egypt forever, but Sarah longs to see what the world of the past has in store. Now they're in for a whole new adventure where they meet new friends, encounter dangerous cobras, solve the mystery of a tomb robbery, and fight to find their way back home, all while solving an even grander mystery that neither saw coming.

Ben Gartner delivers a story that brings a history lesson to life through an action-packed mystery and adventure that teaches kids about ancient Egypt. The mystery they uncover revolves around the culture during the time, specifically centering around the tombs. The historical details bring the setting to life by being subtly woven into the daily lives of the characters and through lessons taught to John and Sarah as the story progresses. The story teaches about the beliefs during the time and even their equivalent of a board game. The two siblings have vastly different personalities. Their difference of opinion creates a minor conflict between them which is worked out throughout the adventure as they're pushed to work as a team to solve a mystery, help their new friends, and find a way to return home.

The tone is whimsical and lighthearted, serving up an equal amount of discovery as it does adventure while subtly educating children about ancient Egypt in a way that never feels like a lesson. The story is a great read for all ages as it's enjoyable with action-packed moments and a mystery with several exciting twists and turns. Gartner captures key details of Egypt that help create a stunning visual for children. The Eye of Ra is a delightful tale of adventure and mystery that will make children fall in love with history and discover ancient Egypt while delivering action-packed moments, surprising moments, and relatable characters.
The Cat Detectives in Russia: The Case of the Missing Fabergé Egg
The Inca Cat Detective Series Book 9
R.F. Kristi
2020 Gold Medal
181 Pages
Check current price
Children - Adventure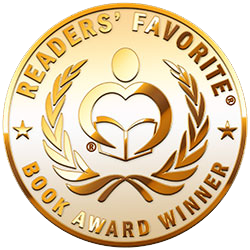 Reviewed by Peggy Jo Wipf for Readers' Favorite

The Cat Detectives in Russia: The Case of the Missing Faberge Egg is designed for upper elementary children and all animal lovers. R.F. Kristi blends two of her favorite topics - cats and mystery - to create an adorable, yet inquisitive Siberian kitty detective, Inca. When her human mom traveled to Russia to display her famous cheeses, Inca was excited to visit her mother country. Inca and her detective agency are intrigued by the mystery surrounding a very expensive Faberge egg that goes missing with no clues left behind. Inca must solve this mystery quickly to clear the name of someone dear to her, but could one of her new friends be involved in the theft?
 
R.F. Kristi has found her niche writing about felines and suspense. The Cat Detectives in Russia: The Case of the Missing Faberge Egg is the ninth in her Inca Cat Detective series. Charming friends and mysterious places will draw young people in with Inca as she takes on a new case that could implicate a royal cousin or her new robotic friend. The plot involves the characters traveling to famous historical buildings in Russia, allowing children to learn about the rich culture of the Russian people. The animals are fitting for their breed while adding personality to their individual characters. Overall, this book will feed a child's imagination while educating them about different cultures, how to make new friends, and entertain them with the mystery surrounding a theft. This is an author that parents can point their children towards, knowing they can trust her to enrich their lives through books. I would like to mention the illustrations which complement the book beautifully.
What Happened to Stephan?
Haifa Swarka
2019 Finalist
70 Pages
Check current price
Children - Adventure
Reviewed by Mamta Madhavan for Readers' Favorite

What Happened to Stephan? by Haifa Swarka is an adventure story that tackles the topic of bullying, friendship, and violence in a very unconventional way. Stephan woke up one morning in his second-floor apartment to realize that he was completely different from other boys. His face was thick with hair and his eyes were big and red. He had two sharp fangs protruding from his upper jaw. He screamed when he saw himself looking like a beast and did not want to face his parents. He did not want anyone to see him like that. His parents were worried that he was not responding to their knocks on his door to open it. When his father opened the door, he saw a monster jumping out of the window. His screams brought the neighbors to their apartment. Stephan's parents thought he'd been swallowed by the monster. His classmates were dumbfounded. Stephan had disappeared mysteriously. Would his parents and friends be able to find Stephan?

The story tackles friendship, violence, and bullying in an unusual way, making it an engaging story. All the characters contribute to the plot in a way that makes them memorable, real, and relatable. The narration is detailed and descriptive, making the scenes and characters vivid. The existence of a monster and the mysterious disappearance of Stephan have been seamlessly woven together, adding to the element of mystery, suspense, and curiosity along with some good life lessons which will encourage children to have a positive outlook on life. It is a good story for all students to work towards eliminating the monster that hides inside them. Parents and educators can use it for storytelling and reading aloud sessions at homes and in classrooms to educate children about the negativities of bullying and to perceive the world differently.
Dragon's Shadow
Allison Morse
2019 Finalist
258 Pages
Check current price
Children - Adventure
Reviewed by Lit Amri for Readers' Favorite

In Dragon's Shadow by Allison Morse, royal twins separated at birth will find out whether they'll fight side by side or against each other. After the death of her mother, Kylie has a tough time adjusting to normal life, particularly school, due to her rage and her stint at the residential placement. Her only solace is science; her efforts to find out more about the amulet which was given by her late mother thrusts her into another dimension-the kingdom of Hamadriad. Prince Jarlon, Kylie's twin brother, shouldered high expectations from his people as an heir to the throne. Other than blood, the twins are also bound by a dark prophecy placed by a powerful enemy-a dragon-when they were still in their mother's womb. Jarlon will be the one to kill the dragon with the help of his sister. However, he needs to hurry before the dragon's malevolence infects Kylie.

The premise is undeniably intriguing and having the protagonists' perspectives from two different worlds easily gives depth to the world-building of Morse's Dragon's Shadow. That said, the realm where magic exists and different beings reside, particularly a villainous dragon, outweighs the normal world. Clear-cut prose with a subtle flair gives readers an engaging narrative and a well-paced plot. The characters are deftly fleshed out and easy to relate to emotionally. Both Kylie and Jarlon share the same stubbornness and impatience. As they brave the obstacles, I kept hoping that their personality flaws wouldn't rear their ugly heads. I had a soft spot for Tryffin and found the dynamic of his relationship with Jarlon interesting. As the story unfolded, the question of whether they could get past their differences completely and forge an unhindered friendship kept me guessing. I was surprised by the story development for Richard - the truth about him was a good twist for me. Overall, Dragon's Shadow is a good read for YA and older readers, a great addition to the fantasy genre.
7th Grade Revolution
Liana Gardner
2019 Honorable Mention
239 Pages
Check current price
Children - Adventure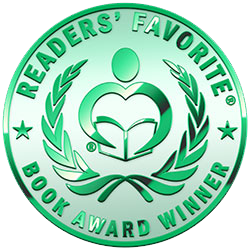 Reviewed by Liz Konkel for Readers' Favorite

Liana Gardner's 7th Grade Revolution is inspired by true events. The 7th grade class receives news their revolution has succeeded, which puts them in charge. Events take a stranger turn following the students meeting for a policy vote. They discover the FBI has evacuated the school and overhear the plan the FBI has to find a treasure hidden somewhere in the school. The students must work together to defend their school from the FBI and to follow the clues left by the history buff - whose home was converted into their school - to find the hidden treasure.

Liana Gardner draws inspiration from real students who led a revolution in their school as part of a project. Gardner's 7th Grade Revolution brings this to life, beginning with the students succeeding, but the story quickly weaves in a thriller and adventure twist, tying in a mysterious connection to history. The illustrations found throughout are unique and lovely, adding to the mystery with the use of darker colors, shadows, and shading. The adventure takes place entirely inside the school, which works perfectly for the thrilling mystery they discover through a hidden staircase and a secret cavern. The school's connection to history ties into the Revolutionary War, thanks to the original owner being into history, so its history and secrets are linked to the history of the war. The students defend their school in ways reminiscent of Home Alone, which sees a similar gathering of items they have around them and making weapons to help defend their school. Treasure hunting is the largest focus throughout the plot as the students race against the FBI to find this hidden treasure, which is paired with a conspiracy angle highlighted in the actions of these suspicious men seeking the treasure for unknown reasons and, in doing so, evacuated the school.

The story also explores friendship and teamwork through these students, each from different situations and backgrounds, who bond over fighting for their school and following clues to treasure. The extreme circumstances allow them a chance to see each other in a new light, to trust each other, and to understand each other. The characters focused on are mainly Rhonda and Dennis, but several other characters are included throughout, each playing a key role in either the fight against the FBI or searching for the treasure as each uses their skills to uncover secrets. With stunning illustrations, 7th Grade Revolution is a treasure hunting adventure exploring themes of friendship, growing up, teamwork, and history.
Tovi the Penguin Goes to Ireland
Janina Rossiter
2019 Bronze Medal
34 Pages
Check current price
Children - Adventure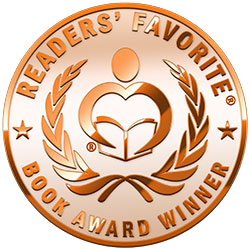 Reviewed by Lisa McCombs for Readers' Favorite

Charming in both message and illustration, Tovi the Penguin Goes to Ireland by Janina Rossiter is a fun read aloud as well as a good story for new readers. When Tovi the penguin travels across the ocean to visit his friend, Tom, a world of diversity is presented to him. Tovi learns of Irish customs and beliefs that open conversations about superstitions and traditions around the Irish St. Patrick's Day. As a student of folklore myself, I appreciate this introduction into folk life studies. This is not Tovi's only adventure as it is prefaced by an included excerpt from Tovi the Penguin Goes on a Treasure Hunt in Paris. More a geographical lesson on the landmarks of Paris, this is an easy addition to any classroom.

Parents, teachers, and young readers will be thrilled with an entire collection of Tovi's excursions and travels with friends. The stories are succinct and easily read. The vocabulary is appropriate for young readers and devoid of social biases. As Tovi travels the world, relevant subjects are covered that can be incorporated into geography lessons and realistic moral issues. I believe that author Janina Rossiter has achieved her goal of creating stories that make the young reader smile. Tovi is a happy character that invites joy into a sometimes bleak existence. I really like the color scheme that coordinates with the story's theme. Rossiter coordinates the expected green with Tovi's trip to Ireland and the romance of rose hues for his trip to Paris. I would love to read the entire collection of Tovi stories!
The Adventures of Samba Rat and Friends in Sherman the Last Dragon
Steven Munsie, Mary Munsie
2019 Silver Medal
Kindle Edition
Check current price
Children - Adventure
Reviewed by Kristen Van Kampen (Teen Reviewer) for Readers' Favorite

The Adventures of Samba Rat and Friends in Sherman the Last Dragon by Steven and Mary Munsie is an exciting tale of a rat, a squirrel, and a porcupine who have to find a home for the last dragon on earth. Samba Rat, Squirrely, and Peter Porcupine find an egg one day after a picnic, and are surprised when it hatches into a dragon, who they begin to call Sherman. They decide that they have to take him to a sanctuary for dragons and other mythical creatures where he will be safe. But the going isn't easy. Along the way, they bravely face a silver spider, a griffin, a waterfall, and a saber-tooth tiger. Will they be able to get Sherman to his true home despite all of the challenges?

I really enjoyed reading The Adventures of Samba Rat and Friends in Sherman the Last Dragon by Steven and Mary Munsie. The book is well written and very descriptive. I really liked how the plot combined many different myths in a way that makes sense. The story is intriguing and filled with action and adventure. The characters are all very likeable, and young readers will want them to succeed in their quest. They are also unique and well developed. The story is fast paced and exciting. I was hooked by the first page and I never wanted to put the book down. The story contains many adorable, colorful illustrations readers will love. I would definitely recommend this book to all children.
Being a Captain is Hard Work
A Captain No Beard Story (Volume 10)
Carole P. Roman
2019 Gold Medal
59 Pages
Check current price
Children - Adventure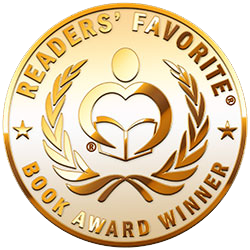 Reviewed by Vernita Naylor for Readers' Favorite

If you're looking for a colorful children's picture book about decisions, perseverance and consequences, pick up a copy of Being a Captain is Hard Work: A Captain No Beard Story (Volume 10) by Carole P. Roman. This book is part of a series about a captain who is as stubborn as it comes when he has his mind set on a task, mission or goal. Against all of the best interests of his crew, Captain No Beard stops at nothing - from dark clouds, high winds or rough seas - to get to the Dew Rite Volcano. Everyone is puzzled as to why Captain No Beard can't see these unstable forces that can put their lives at risk. It is his constant bantering response of "Because I'm the Captain and I know what I'm doing" to their initial questions that causes them to follow his orders, despite what they feel or see.

This is not only a beautifully illustrated children's book, but the lessons that it displays provide an excellent learning tool for young readers. Children will learn about opposition, teamwork, friendship, and what it takes to be a leader. It was cute that the author added Hallie, to whom the book is dedicated, as a part of the story. As a captain, Captain No Beard is responsible for both the good and the bad that happens to the ship and his crew. If you want to learn how everything turns out, get a copy of the book - the ending will surprise you. As an added bonus, you'll see a Cloud List Key to learn about the different types of clouds floating in the sky.
Talon, Come Fly with Me
The Talon Series, Book 1
Gigi Sedlmayer
2018 Silver Medal
198 Pages
Check current price
Children - Adventure
Reviewed by Jack Magnus for Readers' Favorite

Talon, Come Fly with Me: The Talon Series, Book 1 is a preteen and young adult adventure novel written by Gigi Sedlmayer. Being nearly ten years old and having the body of a two-year-old has not been without its challenges for Matica, especially since the Indians in the little village of Pucara in Peru, where she and her family live, are not at all comfortable with her and have forbidden their children to play with her. While she was born in Australia, she's been living there with her missionary parents and her younger brother, Aikon, since she was four years old. Matica loves the village, but she wishes she could have friends like her little brother does. Her interest in birds leads her to admire the Andean condors who have decided to stay in the nearby mountains. She goes out to her special place to see them every day and even takes a dead lizard, when she or Aikon can find one, to toss up to the big male condor. Then one day he lands in a nearby tree to meet her. It is a momentous experience for both Matica and the huge, intelligent bird who almost seems to understand what she says -- a life-changing one.

Gigi Sedlmayer's young adult coming of age novel, Talon, Come Fly with Me: The Talon Series, Book 1, is a moving and unforgettable story about a lonely girl's friendship with an Andean condor. The author does a fabulous job of recreating the little village of Pucara and the surrounding natural areas for her readers, and her characters are finely drawn and authentic. Matica is a grand main character and watching as she summons up the courage to meet her Tamo, the adult male condor she befriends, is a remarkable thing indeed. I could feel her fear and apprehension as she devises plans to foil the intentions of the animal smugglers who are determined to steal the condor pair's egg, and cheered along with her as she finally sees a benefit to her special stature. Talon, Come Fly with Me: The Talon Series, Book 1 is most highly recommended.
Contact Author -