Recommend this book:
Tiny Tim and The Ghost of Ebenezer Scrooge (audiobook)
The Sequel to A Christmas Carol
Norman Whaler
2019 Honorable Mention
Audio Book
Check current price
Fiction - Audiobook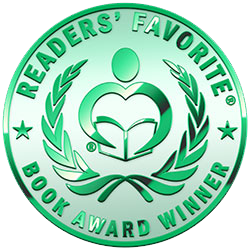 Reviewed By Erin Nicole Cochran for Readers' Favorite

Norman Whaler's Tiny Tim and The Ghost of Ebenezer Scrooge is a sequel to the title we've all come to know and love by Charles Dickens, A Christmas Carol. It falls right in step with the original book so that one could almost believe it was written by Charles Dickens himself, which makes the story even more magical. Norman Whaler creates the perfect tale with Tim, Becky and Jimmy as the three main characters. One of the lines that struck me the most were the words, "But she also knew in her heart that it was the habit of despair that ultimately condemned a soul."

This book took me through a whole gamut of emotions. The death of Ebenezer Scrooge and the way that his corner of the world had loved him and treasured him in his older years was hard to go through. It felt like someone close to you in your own life was dying; it was so expertly conveyed through the story line. There were moments that transfixed me, taking me deep into another era. The message that Scrooge was able to bring to Tim is one that we all need to hear from time to time. It had a religious bent toward the end and I cherished that; it felt very right and perfectly placed. A story to be shared at Christmas time and all the year round with your dearest of loved ones, and even those who might seem curmudgeonly themselves. It is a treasure to be gifted over and over again.

The audiobook is narrated in a hauntingly beautiful tone by Gordon Griffin and Naomi Frederick. Gordon Griffin's ability to convey so many voices, from young to old, is absolutely praiseworthy. He is a man of many talents, including composer, lyricist, and established actor to name but a few of his varied abilities. Scrooge could be voiced by no one else. Naomi Frederick's ability to bring Becky to life and into our hearts was nothing short of masterful. I have to presume she voiced the many children in the book as well, which again was done brilliantly. Tiny Tim and The Ghost of Ebenezer Scrooge was filled with creaking doors, footsteps, and the striking of church bells among other heartwarming and anxiety causing sounds that all pulled together to create an even more truly living world.
Contact Author -