Recommend this book:
Rise of Howlers
Bob Bannon
2018 Honorable Mention
216 Pages
Check current price
Young Adult - Horror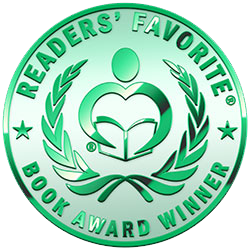 Reviewed By Grant Leishman for Readers' Favorite

Rise of Howlers by Bob Bannon is a dystopian young adult novel set on the high seas. Around ten years previously a massive meteor shower struck the earth and, along with almost wiping out civilization, much of the earth's land mass was forever altered and inundated with sea water. Seven-year-old Nick Moran was one of the lucky ones who survived the initial meteor shower, and the subsequent virulent infection, by sheltering in a purpose-built bunker with his family and their friends. Now seventeen, Nick has lost his family to the infected humans, colloquially called "Howlers" (similar to zombies in many ways) and lives with other survivors, aboard a cruise ship that sails up and down the American west coast, calling into towns and villages from time to time, to refuel and stock up on whatever they can scavenge; always on the lookout though, for the vicious and deadly howlers. When Nick meets and saves young Harper Chin from an attack by howlers, the attraction between the youngsters is immediate and a friendship, with the beginnings of a romance, starts to flourish aboard the Swan of the Seas.

Although Rise of Howlers is targeted as a young adult novel, I found it readable and enjoyable as very much not a young adult. The universal themes of friendship, love, family, self-discipline, and cooperation are applicable to readers of all ages. Author Bob Bannon's writing style is relaxed and simple, making the book extremely enjoyable, effectively read in just a single sitting by me. The pace is naturally fast, given that much of the action revolves around battling zombie-like creatures, but what I particularly enjoyed was that Bannon took the time to develop the inter-personal relationships of some of the characters on board the ship. The highlight of the story, for me anyway, was the sweet, developing relationship between Nick and Harper. Both of them had suffered great losses and serious pain in their short seventeen years, but they had finally found each other and were slowly opening up and sharing their innermost thoughts, which was excellent. I think Bannon did a wonderful job of balancing the action with the softer, sweeter moments of the story. Although this is a standalone novel, the author did leave the door open to a sequel, which I sincerely hope is in the works. This is an excellent story for all lovers of the horror/dystopian genre, with a hint of romance thrown in for good measure.
Contact Author -