Recommend this book:
Riley the Brave
Jessica Sinarski
2018 Bronze Medal
40 Pages
Check current price
Children - Concept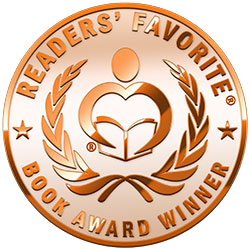 Reviewed By Jack Magnus for Readers' Favorite

Riley the Brave is a children's picture book written by Jess Sinarski and illustrated by Zachary Kline. Riley's a pretty happy-go-lucky bear cub who enjoys having fun with his friends. He races on his scooter with his buddy, Travis; indulges his artistic side by painting with Ernie; and shares his love of honey with Sophie. Sometimes, however, he doesn't feel so happy-go-lucky. Riley gets caught up in memories from his past, things that he holds secret and can't share; he feels angry and confused and all mixed up at those times. When he was younger, he had to be like a porcupine so big bears couldn't hurt him; hoarding food so he wouldn't go hungry; acting angry and aggressive to discourage others from coming near, and, worst of all, sometimes he could only survive by hiding deep within a turtle-hard shell. Riley is brave, though, and he's learning it's cool to be a cub. He's beginning to see that he can talk to his safe big-critters about the things that scare him. He knows what safe critters do and don't do. Riley doesn't have to hide any more.

Jess Sinarski's picture book for children, Riley the Brave, comes with an afterword for grownups that discusses brain functioning and the long-lasting effects of trauma on young children, even when they are in safe, loving and stable environments. The author discusses ways in which kids will act out or don porcupine quills, and she demonstrates how to "embrace that porcupine," even if it's just hooking pinkies or sharing a smile. She shows how a caregiver's non-reactive approach can help kids regain access to their upstairs brain. Sinarski recommends reading Riley's story using different voices for each character and taking a traumatized child slowly through Riley's process of becoming brave. Some kids can only go through a few pages at a time.

Riley the Brave addresses issues of importance to everyone, especially those kids who don't have traumatic pasts, but may have friends who do. Sinarski's book teaches kids to have empathy for kids like Riley, and her lesson on what Safe Critters do and don't do is also crucially important for all kids to understand. While the book addresses serious subjects, Zachary Kline's upbeat, humorous and colorful illustrations make the book work so very well, especially in providing contrasts between Riley's difficult past and his present. That image of Riley curled up in the turtle's shell will resonate with many kids, I'm afraid, but knowing others have felt the same way goes such a long way towards healing. Riley the Brave is a remarkable book that gets trauma and the pain kids feel, and helps caregivers become partners and safe critters. It's most highly recommended.

Contact Author -