Recommend this book:
Resistance
Ilyon Chronicles - Book One
Jaye L. Knight
2014 Bronze Medal
524 Pages
Check current price
Christian - Fantasy/Sci-Fi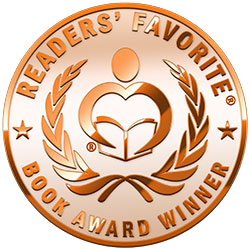 Reviewed By Sarah Westmoreland for Readers' Favorite

Resistance, by Jaye L. Knight, is the first book in the Ilyon Chronicles: a Christian Fantasy series set in the mythical world of Ilyon. There, a small and widespread group of people secretly worship the One True God, Elôm. The majority of the population, however, worship the emperor's false gods, Aertus and Vilai. Trapped in Tarvin Hall, a special facility built to raise gifted children in the service of the emperor, twin brother and sister, Kaden and Kyrrin, fight to maintain their secret faith. But when Kyrrin is summoned to the palace by the Emperor, himself, to enter into his service two full years before most of the students at Tarvin Hall are chosen, it becomes more and more difficult to stay safely hidden. What will become of her if the emperor discovers her faith in Elôm? What will become of Kaden? Meanwhile, a great distance away, the half-Ryrik, Jace, struggles to decide if Elôm really loves him, or if his Ryrik blood makes him a soulless monster, as everyone claims. This struggle is brought to a head as the emperor's men slaughter the only family he has ever known, trying to find Jace's adopted father, Rayad, to kill him for his faith in Elôm. Will Jace find strength in his faith, or will this violent act be the cruelty that will push him over the edge?

From the first sentence, this story grabs you, refusing to let you go until you've finished it. I have read a lot of fantasy, and a lot of Christian fantasy, but I can only name a small handful of books that come near to the quality of this work. The descriptions are so clear and concise, and the characters are developed so fully and so realistically, that it is easy to believe that they are real. So many times, Christian authors put the morals at the forefront of their stories, sacrificing the story in the process. Jaye L. Knight did an amazing job of keeping the Christian morals and values at the forefront of the book, without making it sound cheesy or overdone in any way. The characters are strong, and faithful, but they are also broken, and damaged. They laugh, they cry, they feel afraid, and they make mistakes. There is a level of realism and relatability that I have only very rarely seen before. The plot is thick and suspenseful, and will keep you on the edge of your seat until the very end. But once you do reach the end, it leaves you searching for more. I am eagerly awaiting the next installment in the Ilyon Chronicles, and I would certainly recommend this book!
Contact Author -