Recommend this book:
Order the Man of Your Dreams
A Tasty Recipe to Find Love
Olivia Engelstein
2013 Gold Medal
104 Pages
Check current price
Non-Fiction - Self Help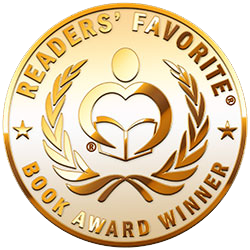 Have you gone through thousands of dates, met a ton of different guys, and invested countless hours and untold energy in relationships to find that you are still alone?

Now, love coach Olivia Engelstein has created a perfect plan to find your perfect man. Order the Man of Your Dreams: A Tasty Recipe to Find Love is an inspirational, spiritual, and practical book for finding love that also starts conveniently close to home: right within yourself! Also available are two supplemental Practical Guides, "Your True Self" and "In Love" (the latest to be published in the coming months), which provide applications to the theories in this book.

Throughout this series, the author draws from her years of professional and personal experience to give you the inroad to your inner self that results in a meaningful, lasting romantic connection.

Providing you with an amazing opportunity and method toward finding yourself, this easy-to-read self-help book also demonstrates how to identify the kind of partner with whom you can accomplish whatever you wish for in life.

First, Engelstein tackles the common inclination that women have to compromise. While most women would immediately send back a cup of coffee if it may not be what they ordered, the same standards don't hold true for the men they date.

This book sheds valuable light on the kind of dating that will lead to a fulfilling relationship, from learning a new unspoken language to communicate with your date, to wearing healthy self-esteem. From there, she uses the metaphor of "The Restaurant" to help explore the most effective way to "order love." The book also details the natural filters that will help you get a better knowledge of the relationship's potential before going too far emotionally or physically. By the end of the book, you'll have retrained yourself to date in way that will bring about a truly meaningful, joyful union.

And she should know. When she turned off her "mind switch" and approached herself and relationships in an entirely new way, she met her husband. She was over 30. She is happily married with two boys. In a warm, intimate voice, she shares her journey that resulted in a relationship based on true love, respect, fulfillment, attraction, intimacy, accomplishment, and happiness.

With compassion and clarity, this groundbreaking book is a must for any woman ready to love herself--and the man of her dreams.
Contact Author -