Recommend this book:
Operation Retrospect
A Soldier's Journal in a Veteran's Reunion
Paul Endris
2019 Bronze Medal
314 Pages
Check current price
Non-Fiction - Military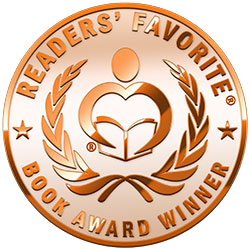 "This book is the real thing. The way the story is told is perfect." --2019 Readers' Favorite International Book Contest Bronze Medal winner

"We award 6 stars out of 5 - our HIGHEST EVER - to Operation Retrospect. They just don't get any better than this." --Publishers Daily Reviews

JOIN THE VETERANS FROM COMANCHE COMPANY OF THE 506TH INFANTRY REGIMENT, 101ST AIRBORNE DIVISION, AND REVISIT THE IRAQ WAR LIKE NEVER BEFORE.

A decade after a country came apart, a group of veterans came together.

Today, we shared my journal.
In turn, we shared our stories.
And tonight, a reunion brought us home from the battlefield.

Men growing older with memories of combat scrolled through journal passages recorded during the heart of Operation Iraqi Freedom. Each entry plunged us back to Southeast Baghdad during Iraq's descent into sectarian violence.

Recalling our deployment to Forward Operating Base Rustamiyah, we reminisced about patrols along the Tigris River, down bomb-cratered roads called Route Pluto or Wild, into disintegrating neighborhoods like Jisr Diyala. We revisited our past and a story of a fracturing Iraq through words only written, now finally spoken.

We came to terms with truths of those battles that challenged our innermost wartime convictions. In a conflict without a ticker-tape victory parade, how do you find closure? How do you soldier forward?



---
Reviews for Operation Retrospect
---
"Honest and humble, Operation Retrospect is a warrior's reflection on the transformative power of combat and the healing capacity of brotherhood. A must read for veterans, their families, and anyone seeking to understand the effects of war on those who fight."

-Dan Sheehan, Iraq veteran, award-winning author of After Action and Continuing Actions
"Paul Endris has written something truly unique. Returning to his unit's ten-year reunion of their time in Iraq with his journal in hand, he breaks down the barriers of silence and leads them on a journey of reflection and introspection. What they find is purpose in their experience and their place in history."
-Tyrell O. Mayfield, co-editor and author of Redefining the Modern Military: The Intersection of Profession and Ethics
"Many veterans of Iraq and Afghanistan have tried their hand at memoir, but few possess the natural gift for storytelling, the fluidity of voice, and the unadorned generosity that Paul Endris displays in Operation Retrospect. And none have handled the contrast between the 'then' of combat and the 'now' of life afterwards so deftly as he does here, through the vivid dual lens of his own combat journal contrasted with a reunion ten years later. In a genre overinterested in literary style and featuring more than its share of self-promoters, Endris' purpose is clear and honest: sharing his story, his tribe's story, to the benefit of all who might read it. If you want to experience a soldier's story, to understand a true story, of the before and the during and the after, travel a short distance with him and you shall."
-John Renehan, acclaimed author of The Valley
Contact Author -