Recommend this book:
Mind to Mouth
A Busy Chick's Guide to Mindful Mealtime Moments
Heather Sears
2018 Bronze Medal
226 Pages
Check current price
Non-Fiction - Cooking/Food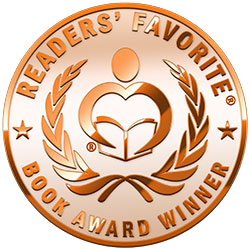 AN AWARD-WINNING, FRESH PERSPECTIVE ON MEALTIME BEHAVIOR CHANGE
MIND TO MOUTH reveals how our minds create our food experiences and why incorporating a simple mindfulness approach can disrupt unhelpful habits, create more ease, support healthful outcomes, and make meals tastier and more fun.
Like many modern women, Heather Sears was rushing and triple-tasking through meals. Then her body began to protest: she began to choke whenever she tried to eat. Heather set out to discover what had gone so wrong with mealtimes, and most importantly, what she could do to make them the nourishing, delicious experiences she knew they could be.
Mind to Mouth explores the realization that ultimately changed Heather's life: that each bite is the end result of a journey through meal planning, shopping, cooking, and eating, and that a mindful approach to each of these has the power to shift everything.
Learn a simple, effective mindfulness approach to enjoy your meals—and life—more fully
Mind to Mouth will help you:
-Plan, shop, cook, and eat mindfully
-Disrupt unhelpful internal narratives
-Manage external influences and pressures
-Create mental space and be more fully present
-Save time, energy, and money
You'll find insight from researchers that will help you take ownership of your mealtime experiences.
You'll learn easy-to-digest mindfulness tips that fit into already-packed schedules. And you'll see how you really can be both a busy chick and a mindful one at the same time.
Discover what it's like to truly taste your food and savor a life filled with mindful moments.
*2018 Independent Publisher (IPPY) Bronze Medal
*2018 IndieReader Discovery Award: Best First Book
*2018 Reader's Favorite Award: Non-Fiction/Food
*2017 New England Book Festival: Best "How to" Book
"This is a MUST read for anyone who is longing to love food, cooking, shopping and eating again…pure inspiration that captivates the reader as it blends evidence-based research with an easy to understand how-to approach to being mindful."  - Megrette Fletcher MEd, RD, CD,  Author and co-founder of The Center for Mindful Eating
"While there are many books these days on the topics of mindfulness and meditation, few seem to concentrate on particular aspects of life that might benefit from these concepts. MIND TO MOUTH does this by peering through the microscope at one of the more overlooked areas of our lives: mealtime... Sears' book does this superbly, giving readers a fresh perspective on the areas of purposeful action and careful reflection."   - IndieReader
Contact Author -