Recommend this book:
Maybe This Time
A Second Chance Romance
Susan B. James
2019 Gold Medal
193 Pages
Check current price
Fiction - Time Travel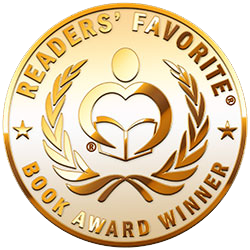 Reviewed By Alyssa Elmore for Readers' Favorite

An aging actress gets a second chance at love in the stunning romance novel, Maybe This Time by Susan B. James. At forty-nine, Jennifer Knight is happy with her life. She has a shining career as an actress in London, and she lives close to her dear niece, Cat. On the day after her birthday, Jen visits Cat to receive her surprise gift. When Cat leads Jen into her brother Jeremy's lab, Jen is confused and a little alarmed. With reassurances from her niece, Jen follows Cat into a small room. Inputting some things into a mysterious looking computer, Cat promises Jen the adventure of her life. Not sure what is happening, but happy to be with her nineteen-year-old niece, Jen does as she is told. When they emerge from the small room, Jen is alarmed to discover that they have traveled back in time to the eighties. Worse still, Cat has been transformed into a little girl that is less than helpful to Jen in getting back to their lives in the early 2000s.

Frightened and bewildered, Jen takes the tearful Cat to her brother's house. Dismayed to find that Jeremy is gone, but so desperate to get back home, she confides in Jeremy's business partner, and her ex-husband, Lance. Lance is surprised that Jen knows about her brother's time machine. Afraid to bring up their painful parting Jen would rather try to figure out their time issues without Lance's help. Lance has other plans. Suddenly Jen, Lance, Jeremy, and Cat are thrown into an adventure that becomes a race against time, with the deadline being 11 September, 2001. Can Jeremy and Lance send Jen and Cat back to their correct time? Will they be able to warn their future selves about the tragedy that awaits them in a few short months?

Maybe This Time by Susan B. James is a superbly done, action-packed romantic suspense story about a brilliant actress traveling through time, rediscovering love, and healing past wounds. I have read few modern romances that have as much depth as this novel. The characters are beautifully written, and the plot draws in you in from the first moment. I was impressed with how the author constructed the story line; the details weaving the past with the characters' present was perfectly balanced. I loved listening to this book. I appreciate that the characters fell in love as older people, instead of the more typical romances where the characters fall in love as young people and simply stay together as adults. The narrator was a perfect fit for this story and characters! I am now a fan of Ms. James and look forward to reading more of her books. I would highly recommend this book to those that enjoy romance novels that engage the reader, are impeccably written, and have substance.
Contact Author -