Recommend this book:
Jinxed
Thommy Hutson
2019 Gold Medal
221 Pages
Check current price
Young Adult - Horror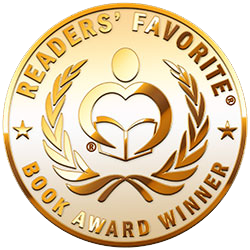 Reviewed By Jack Magnus for Readers' Favorite

Jinxed is a horror novel for young and new adults written by Thommy Hutson. The Trask Academy of Performing Arts was the ultimate in elite academic institutions dedicated to perfecting the already prodigious skills of the young men and women whose parents were able to afford the exorbitant tuition fees. The institution was as steeped in the lure of the unknown as the island upon which it was perched and the man for whom it was named. Cadogan's reclusive nature was perfectly suited for the remote island located twenty-two miles out at sea from the mainland. His home, which became The Trask Academy, was accessible through only one gate, and the island did not have cellphone coverage. And while the grounds and the buildings were indescribably beautiful, there was the pervading sense of some danger looming, breeding within the burnt-out shell of the theatre that still squatted forlornly on the grounds some twenty years after the fiery conflagration that took the life of a promising young actor. Layna, her boyfriend Max, and their friends were fascinated by that theatre, which seemed a fertile spot for the spooky games and pranks they liked to play on each other. While they all considered it an eyesore and wondered why it was left there so tarnished in such an elite institution, Layna sensed something deeper, darker and more chilling in the remnants of those fire-scorched seats and dusty construction materials. There was something infinitely more horrifying lurking in The Trask Academy than any of them realized.

Thommy Hutson's contemporary horror novel, Jinxed, is a taut and suspenseful tale about a deadly masked killer and the elite performing arts academy that has been turned into its hunting grounds. Hutson's plot twists and turns as much as the manicured grounds and intricate library of The Trask Academy, and his characters are well-defined and credible. I especially appreciated the mystery element that is woven throughout the tale; the concept of the secrets and lies that have subtly insinuated themselves throughout the fabric of the buildings and grounds, and the theatrical appearance of the killer who seems preternatural in its brutal powers and deadliness. Hutson's tale had me pleasurably remembering Agatha Christie mysteries, such as And Then There Were None where the victims were held incommunicado on an island along with a crazed killer. I loved watching as Layna and her friends work to identify the killer while they try to stay alive. Jinxed does admirable double-duty as horror and homage to classic mystery; and it does so brilliantly. It's most highly recommended.

Contact Author -