Recommend this book:
Invisible Target
Breaking the Cycle of Educator Sexual Abuse
Andrea Clemens
2019 Bronze Medal
320 Pages
Check current price
Non-Fiction - Memoir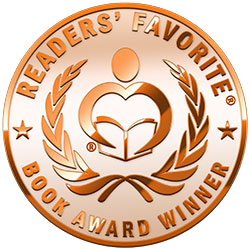 Reviewed By Ruffina Oserio for Readers' Favorite

Invisible Target: Breaking the Cycle of Educator Sexual Abuse by Andrea Clemens is a compelling memoir that brilliantly tells the story of educator sexual abuse, a story that is as emotional as it is enlightening, but one of hope, courage, and a woman's resolve to protect the lives of innocent children caught in the hands of merciless predators. In this memoir, Andrea describes the abuse she suffered from her middle school teacher. She gives insights into her childhood, takes the reader on the painful journey from the moment she met the teacher to how the teacher groomed her for his insidious and heinous crime, to how she utterly developed trust in the teacher and through to the ultimate ordeal and painful betrayal. It took her a lot of courage after years of abuse and manipulation to break away from her abuser. The entire story is in this book and there is more than the story — there is a whole exposé on how such abuses happen and why most victims never find the courage to speak out.

Andrea Clemens' book is a wonderful gift to parents, teachers, and children. Apart from telling the story of the author, it explores the psychology of an educator abuser and unveils the symptoms that administrators, students, parents, and society should watch for. Each chapter ends with questions that will help anyone understand if something is wrong with an educator-student relationship. The author offers insights and wisdom that help readers understand why millions of children abused by their teachers remain silent, the part the school system plays, and the levels of trauma the victim goes through. In the introduction she defines her subject: "When I refer to educator sexual abuse, I am referring to the alarmingly inappropriate actions of school employees who abuse their positions of power and manipulate children for their own pleasure and other selfish, misguided reasons."

Invisible Target: Breaking the Cycle of Educator Sexual Abuse is poignant, flawlessly written, and at times raw. I salute Andrea's courage and her pioneering work in educating society on the subtle, yet very dangerous and damaging nature of educator abuse. It's a book that every parent should read and discuss with their children while they are in school.
Contact Author -