Recommend this book:
Introverts
Leverage Your Strengths for an Effective Job Search
Gabriela Casineanu
2018 Bronze Medal
336 Pages
Check current price
Non-Fiction - Occupational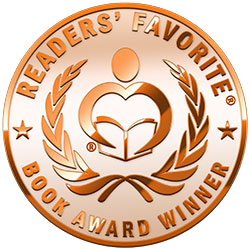 • Endorsed by Recruiters, Career Advisers, and HR Managers • Readers' Favorite® 2018 International Book Awards Winner •
"I've had some incredible personal growth from this book. The patterns that emerged from the exercises are enlightening. I'm finally saying 'enough is enough'.  I have to stop going for the money and get a job that will energize instead of draining me. Without this book, I'd probably go back to the same bad-fit, stress-filled, long-commute type of job. So a heartfelt thank you!" ~ A.B.
Interview with the author:
Why did you write this book?
Throughout the 10 years experience in coaching and employment counseling, I noticed that introverts feel more challenged when it comes to job hunting. Being an introvert myself, I want to help them become more successful in a professional world that seems more impressed with the extroverted behavior.
How is this book different from other job search books?
The tips and strategies from this practical book help introverts shift the perception from feeling a victim to creating a strategy mix that meets the employer midway while staying true to their introverted nature. It also encourages the readers to become project managers of their own job search project and make it more effective by using their strengths.
What's inside the book?
167 introvert strengths and how to apply them in job hunting, to tap into the hidden job market and increase the chances to stand out.
Real examples of successful introverted job-seekers, LinkedIn for job hunting, resume & interview tips and 21 job search strategies fitting introvert's personality.
Self-reflection exercises to help readers understand the weakest aspects of their job search process, and how to strengthen them.
Who could benefit from this book?
Introverts willing to find the desired job and build a rewarding career
Students preparing to enter the job market
Recruiters, Career Coaches, Employment Counselors serving introverted job seekers
HR Professionals and Hiring Managers, to tap into introverts' power to achieve better results
Parents of introverted students
Anyone else interested in learning new strategies to accelerate the job hunting process
Editorial review:
"I have been working with other recruitment experts as well. Although I did not take up any service from her, I strongly sense Gabriela's views and approach are very holistic."
Ready to understand how introvert's strengths can be leveraged more effectively for job hunting and career development? Click on one of the purchase options at the top to get started today!
----
Gabriela Casineanu writes self-coaching books to improve the relationship with self, career, and with others.
Contact Author -