Recommend this book:
In DeLorean's Shadow
The Drug Trial of The Century by The Sole Surviving Defendant
Stephen Arrington
2018 Honorable Mention
433 Pages
Check current price
Non-Fiction - True Crime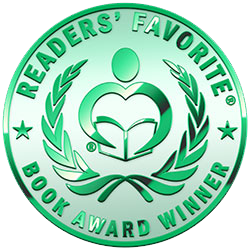 When John Z. DeLorean was arrested for trafficking in cocaine, I had no idea that the cocaine they were talking about came out of my car. A dozen armed FBI and DEA agents had arrested me the night before with $28,000,000 worth of cocaine.
Considering that I had recently flown 650 pounds of cocaine from a secret Medellin Cartel Jungle Headquarters, my future was dark. According to an enraged FBI agent, I was facing 144 years in prison without the possibility of parole under the Rico Act for conspiracy to possess and distribute 1,255 pounds of cocaine. The federal prosecutor defined it as the largest known haul of cocaine in U.S. history (in 1982). My trial would become known as "The Drug Trial of the Century."
It all began with two ounces of marijuana. I was proudly serving my country as a navy bomb disposal frogman in Hawaii. I was a 14 year career veteran with four tours in Vietnam and a short stent in the Philippines going up against Muslim terrorists in 77. I had worked with the CIA, the Secret Service and on top-secret military operations. I was awarded the Naval Commendation Medal for life saving. I was the chief in-charge of Explosive Ordnance Disposal Mobile Unite One (EODMUONE) team 11. Then I was busted selling a couple of ounces of marijuana to another sailor. I fell from the ranks of heroes like an express elevator in free fall.
I wound up in the San Diego surfer community where I didn't go looking for crime, it found me in the form of a multimillionaire aviation genius and mentor. I had no idea that Morgan Hetrick had gone over to the dark side. He was a Texas cowboy who didn't rightly behold to the laws of the United States. He had become the #1 West Coast drug smuggler for Pablo Escobar, who referred to Morgan and Sons as his Cocaine Cowboys. I had unwittily joined that gang, it was "Silver or Lead," fly the plane or take a bullet in the head.
Pablo was looking for a solution to his biggest problem. Most of his minions had not graduated from middle school. They were motivated by their macho egos which was all about rum, whiskey, guns and knives. Escobar was looking to go high-tech with a sophisticated military commando type of operation to take over the whole USA cocaine market. Thanks to my mentor, Pablo had decided that I would run that operation and was looking to fill my pockets with millions of dollars to make it happen. There was only one problem, no one had told me about my role in Pablo Escobar's big plans and I was headed for a maximum-security prison with little hope of surviving.
Mine is a journey into darkness? Yet, I had one hope, that prison would become my dojo, a martial arts place of training. I would survive and was committed to rediscovering the American warrior I once was, the man who stood proudly in the ranks of heroes.

Contact Author -