Recommend this book:
Escape in Time
Miri's riveting tale of her family's survival during World War II
Ronit Lowenstein-Malz
2015 Illustration Award
176 Pages
Check current price
Young Adult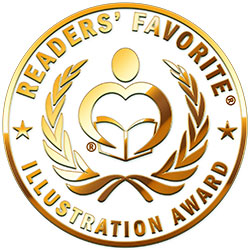 Reviewed By Jack Magnus for Readers' Favorite

Escape in Time: Miri's Riveting Tale of her Family's Survival During World War II is a young adult historical novel written by Ronit Lowenstein-Malz, translated by Leora Frankel and illustrated by Laurie McGaw.

Nessya is a young Israeli whose best friend, Rachel, has given her some unbelievable information: Nessya's grandmother, Miri Malz, has been invited to speak at their school's Holocaust Remembrance Day program. Nessya knew that Rachel's grandparents had been in the Holocaust, but she couldn't believe that her beautiful and successful grandmother was also there. Rachel suggests that they do a search in her grandmother's apartment to look for photos of her from when she was young. If there are no such photos, then, Rachel believes, it must be true: Miri Malz must be a survivor. After some unsuccessful investigating in Miri's apartment, Nessya finally asks her grandmother about the Holocaust. After staying confined to her apartment for two weeks to write down her memories, Miri begins her story about her childhood in Munkacs, Czechoslovakia (later, Hungary). Before she returns to her apartment, Miri gives Nessya the pile of her handwritten pages—her family's survival story—and a packet of wartime letters. It's Nessya's bat mitzvah gift, and it's a story she will never forget.

Ronit Lowenstein-Malz's young adult historical fiction novel, Escape in Time, presents a unique and compelling insight into the lives of those Jews who survived the Holocaust, particularly those who lived in the small villages of Hungary and in Budapest. I found myself so deeply involved in Miri's story of her far-sighted father, Apu, and his brilliant strategies for keeping his family safe and alive. This story stirs such deep and mixed emotions; there's the triumph of this one resilient family, but also the pain of the loss of so many aunts and uncles, grandmothers and grandfathers, cousins and brothers. Escape in Time is a fictional account, written by the daughter of one of the narrators, Miri Malz; it is based upon actual memoirs of Miri's family members. Seventy years later, Apu's grandchildren and great-grandchildren live on and the world is a far better place for having them be a part of it. Escape in Time is a marvelous historical novel, and it is most highly recommended.
Contact Author -