Recommend this book:
Don't Sell Me, Tell Me
How to use storytelling to connect with the hearts and wallets of a hungry audience
Greg Koorhan
2017 Bronze Medal
158 Pages
Check current price
Non-Fiction - Business/Finance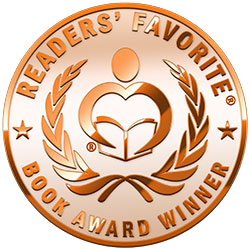 Do you want to stand out from a sea of competitors, and not just sound like everyone else? Do you want to attract more profitable customers – automatically?
Are you struggling to create a memorable marketing message? Or are you tired of being the 'best kept secret' in your market?
Business owners and entrepreneurs - you need to read Don't Sell Me, Tell Me - as soon as possible! In this book you'll learn how to use storytelling techniques to build trust with your ideal audience, engage hungry buyers and banish mediocre marketing forever.
You cannot underestimate the power of a good story.
Learn how to apply the fundamentals of storytelling to your business and you can uplift, inspire and connect to the hearts of your audience. You can move them to tears, to laughter, and most important, you can move them to action!
Packed with advice you can put to use right away, you'll learn how to keep your audience eager and ready to hear from you.
What pragmatic and actionable tactics will you learn?
How to quickly communicate your unique value.
The secret to connecting with the emotions of your desired audience.
The foolproof method for standing apart from your competition.
The most common marketing mistakes even smart business owners make and how to avoid them.
The singular best way to create an authentic, consistent brand.
Also the following insights:
The 4 critical elements you must have in place to keep your audience engaged.
Six different ways you can use stories in your business.
A step-by-step guide for finding your most powerful brand voice.
How to structure a story so that your audience feels compelled to listen.
PLUS, examples to jumpstart the process!
Here's what this book ISN'T: this isn't about picking new colors, redesigning your logo or developing your website. This is about building a consistent, unique and authentic brand that attracts your most profitable customers.
How will your business improve?
Follow a process only a few LEADERS in their markets have figured out
Get KNOWN for your unique value
Create content your audience LIKES and shares
Build - or rebuild - TRUST in your brand
Gather a loyal group of fans eager to BUY from you
Implement these techniques and watch your profits skyrocket.
Learn how to tell a better story and connect with a loyal audience by scrolling up and clicking the BUY NOW button at the top of this page!
Contact Author -