Recommend this book:
Daddy's Girl
Ben Burgess Jr.
2016 Gold Medal
388 Pages
Check current price
Fiction - Urban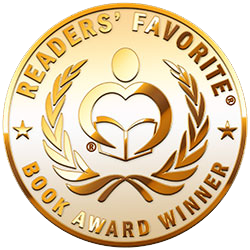 Reviewed By Rosie Malezer for Readers' Favorite

Daddy's Girl is a novel written by Ben Burgess Jr. A 2:00 am telephone call is all it takes to fully wake Nick Johnson. The mother of his child, Vickie De Luca, has gone into labor one month early and threatens to sign the baby over to the state if he is not there to prevent it. Panicked and hung over, Nick rushes to the hospital as fast as he can and is able to witness the birth of his daughter, Lynn, after receiving disgusted looks from the nurse at the disheveled Black man standing before her. Nick had met Vickie while doing renovations for her mobster husband, Frank, and after catching Vickie mid-dress, one thing had led to another, resulting in a highly guarded secret pregnancy. Choosing to continue her lavish lifestyle with Frank, Vickie makes it clear that she wants nothing to do with the baby, before handing her to Nick and disappearing. As Nick continues to go clubbing and brings strange women home for sex, he soon realizes that he needs to choose between his daughter and his drunken ways – a choice which becomes easy after a close call with death. Lynn has many difficult questions for her father over the years – questions about her mother, her skin color, and why her father never seems to have her back when she is in trouble. As Lynn physically grows, Nick grows up emotionally as he realizes that fatherhood is one of the most difficult, yet most rewarding jobs a man can ever have.

This story really hit home for me and gave me a whole new appreciation for my own father – a Black man who had no choice but to raise me on his own. Ben Burgess Jr. has captured every possible aspect of fatherhood while tackling bad habits and tough choices. Initially, the main character, Nick, relies on everybody else for help with his daughter and soon takes them all for granted, but when they all desert him, he is forced to wake up and fully face the situation he is in. The writing style of Daddy's Girl is so fluent and easy to absorb, painting the perfect picture in my head of the events in play. The sequence of events was brilliantly delivered, starting with the panic of a premature birth, then how he had actually met the mother of his child – a woman who is married to a mobster and wanted to get back at her husband after he had cheated on her – before continuing to Lynn's childhood and Nick's realization that he is solely responsible for his daughter's well-being and safety. Every one of the characters was complex, yet believable. I fully enjoyed reading Daddy's Girl and recommend it to mature readers who enjoy inspirational tales with a full spectrum of drama, humor, heartbreak, tragedy and self-sacrifice.
Contact Author -