Recommend this book:
Charity
The Gifts of Giving
Garret Biss
2015 Honorable Mention
82 Pages
Check current price
Non-Fiction - Inspirational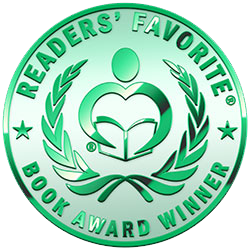 A very intriguing book that takes a slightly different look at the act of charity.
Inspired by the author's own involvement with charity, this book explores the less obvious benefits of the act of giving - the benefits to the giver.
When someone commits an act or makes a donation for the benefit of another, everyone wins. Charity The Gifts of Giving discusses how each party benefits and why we should all give a little more.
Most of us agree that giving is a good thing to do and that many worthy recipients could benefit from our help. What is the connection between giving to others and reaping rewards yourself? Of course, making a difference in someone's life makes you feel good, but the "gifts" go far deeper than that. Charity explains those many gifts in detail and will empower you to receive these gifts in your life.
Learn how the act of giving can help you find greater peace, happiness and joy in your own life. In Charity you will discover:
How the positive energy from giving negates the negative energy we are all bombarded with, combats anxiety, and helps manage stress.
How you can achieve a winner's mindset full of positive thoughts and emotions to combat obstacles, challenges, and setbacks.
Practical ways to give, whatever your budget.
Websites to help you give quickly and easily in the way you choose.
Ways to inspire your group or organization to greater giving.
A more fulfilling life experience and more joyful interaction with others.
Charity is a powerful and compelling guide that transcends the ordinary "how-to's" of giving to enumerate the emotional and spiritual abundance you will enjoy from your kindness and generosity.
Discover how your generosity and kindness toward others creates positive energy in you.
A must read for anyone who is regularly involved in charity or giving. A should read for anyone who would like to start experiencing the benefits that giving creates.
If you would like to make a difference but want some guidance on where to start,
Charity
will deliver all you need and more. Whether you have a lot to give or a little, this book is the road map you need to give effectively and enjoy the benefits of giving as you do it.
Contact Author -