Recommend this book:
Cauliflower Heart
Wrestling With Life
Diana Hart
2017 Bronze Medal
168 Pages
Check current price
Fiction - Sports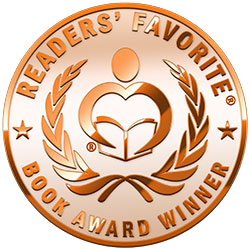 Reviewed By Jack Magnus for Readers' Favorite

Cauliflower Heart: Wrestling With Life is a romantic sports novel written by Diana Hart. Claudine Bellamy had gone from being happily married to Drew, a champion wrestler, to being his widow after his suspicious death in Germany following an international competition. To add to the grief and stress, the purse he had won, which was $100,000, had disappeared. Her father, Billy Bonham, and brother, Toasty, were concerned about her as she answered the many condolence cards and tried not to think about the future. Billy wasn't a wealthy man, and he'd do everything in his power to help his daughter and two grandchildren, but he realized it wouldn't be nearly enough. Claudine thought perhaps that the smooth-talking Toni, a reporter who had interviewed Drew in the past and had recently put together a video for his funeral, actually had a plan that might save her financially. Toni wanted to co-write Claudine's autobiography. She had great plans for it, and the numbers she promised that they'd earn would help her pay the bills and keep her little family afloat. There was even a small advance that went right into the bank to pay some overdue bills. The widow and the reporter went right to work on Claudine's story, but she soon realized that her past and Toni's spin on it were not necessarily the same thing.

Diana Hart's romantic sports novel, Cauliflower Heart: Wrestling With Life transports the reader into the life of a wrestling family in Manchester. I was fascinated by the amount of wrestling lore and sporting information I encountered in this book, and had a grand time reading it. Claudine is a wonderful character; one I just couldn't fault for her somewhat naive faith in the scheming Toni, especially in circumstances where anyone's mind would be clouded in grief. Hart's characters are beautifully fleshed out, and you just can't help but get involved in their lives, especially Claudine and her son and daughter. Her plot is a finely balanced blend of sports and family, and her writing style is strong and assured. This is the second book in Hart's Cauliflower Heart series, but it works well as a standalone read as well. It's highly recommended.
Contact Author -