Recommend this book:
Book Blueprint
How Any Entrepreneur Can Write an Awesome Book
Jacqui Pretty
2017 Honorable Mention
216 Pages
Check current price
Non-Fiction - Writing/Publishing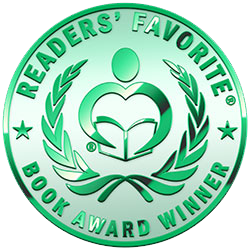 Reviewed By Rosie Malezer for Readers' Favorite

Book Blueprint: How Any Entrepreneur Can Write an Awesome Book is an instructional literary guide written by Jacqui Pretty. With so many independent authors self-publishing their work today, many believe that they are putting out a good product but are, in fact, making many mistakes which lead to low interest and poor sales. Jacqui Pretty's guideline to creating a successful book is one which will get the author thinking hard about the story line's premise, attention to detail, as well as how best to write and re-write until perceived perfection is the outcome. Planning the structure of any story is essential, rather than just typing it all out, auto-searching for typing errors and sending it off to a publisher. If you wish to go from simply being a name on a cover to a sought-out, respected, well-known name on a quality manuscript, Book Blueprint will gently guide you in the right direction. Whilst anybody can write a book, it takes a lot of planning, skill and focus to create a successful book, with effortless sales and minimal canvassing.

Having written a number of books, I was specifically interested in this title as there are so many self-described book advisers who will try to make money from anybody interested in writing a book. I was pleasantly surprised to find that Jacqui Pretty's instructional guide was well researched and expertly delivered, without giving assurances to the reader that their book will most definitely do well. Instead of telling the reader what they should be writing, Book Blueprint: How Any Entrepreneur Can Write an Awesome Book takes you through the proper thought processes in creating a book which will sell. Having a fancy cover and blurb might entice a reader to glance at your book in a store or online, but it will be the first couple of chapters which decide the book's fate, whether it be hit or miss. Key notations have been made throughout the guide, showing that any statistics or quotes have not simply been invented, but researched before publication. I found myself in agreement with most, if not all, of what Jacqui Pretty has to offer the novice author who wishes to be noticed in literary circles, and recommend this book to all budding authors who have a story to tell, regardless of their desired genre.
Contact Author -