Recommend this book:
Birnam Wood
El Bosque de Birnam (English and Spanish Edition)
Jose Manuel Cardona, Hélène Cardona (translation)
2019 Gold Medal
Kindle Edition
Check current price
Poetry - General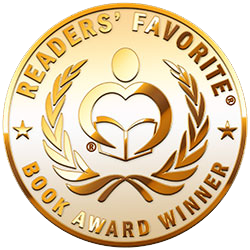 Reviewed by Rich Follett for Readers' Favorite

Birnam Wood by José Manuel Cardona is an elegant, epic, fecund odyssey of lyrical imagery, steeped in time-honored mythic tradition and yet endlessly inventive. Cardona is alternately stentorian and coy – his imagery swells like distant thunder even as it dances. In the truest Shakespearean tradition of using the oxymoron to forge new synaptic pathways, Cardona offers implacable, sublime juxtapositions of language which defy categorization. From Ode to a Young Mariner: "The sea is a bride with open arms/with stout rubber balls for breasts." This perfect union of seemingly unmarriageable images is closely followed by "Handsome men, hard as anchors torn/from the chests of a barbarian god." This is the second sight of a true poet—a true master of incontrovertible word and image pairings which simultaneously sear and expand the brain. Birnam Wood is mind-expanding in the manner of the world's finest literature—an epic adventure in verse, beckoning us to abandon all that we know for the promise a new way of seeing the world.

Birnam Wood by José Manuel Cardona has been lovingly and painstakingly translated from the Spanish by Cardona's daughter Hélène. It is a rare pleasure in the world of poetry to read such an expert and devoted translation. Hélène Cardona's affection for her father and respect for his genius orbit each other in every line. The magical bond between father and daughter is perhaps nowhere better expressed than in her father's words, translated by a poet in her own right: "We arrived and the miracle happened."

José Manuel Cardona's Birnam Wood is a paean to the importance of awe to human survival. With its roots firmly planted in classical mythology, Birnam Wood leaps into the air time and time again and absorbs itself thoroughly in the mystery of returning to earth. Birnam Wood is inexplicably suspended between mortality and immortality; groundedness and blind faith; past and future; courage and fear—it is a song for the ages, fascinating anew with every turn of an eclectic, sirenic page.
Contact Author -