Recommend this book:
Bed, Breakfast & Beyond
Twenty years of kooky guests, gentle ghosts, and horses in between
Jo Ann S Dawson
2019 Honorable Mention
244 Pages
Check current price
Non-Fiction - Humor/Comedy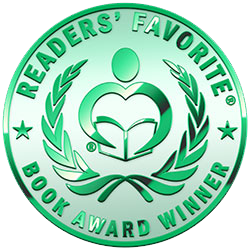 Reviewed By Jack Magnus for Readers' Favorite

Bed, Breakfast & Beyond is a nonfiction memoir written by Jo Ann S. Dawson. For the first twenty years of their marriage, Jo Ann and Ted dreamed of opening a bed and breakfast. They started out their married life living in a trailer on her parents' farm where they helped with milking the cows and established a small horse business. Then, three years later, they were selected to operate a county-run equestrian park that accommodated sixty horses. A small house was provided for them on the county property, which was perfect for them, but not nearly what could be turned into a functioning bed and breakfast. Their dream started taking shape with the news that the county administration had changed hands, and they would have to leave. They had managed to save enough to finally start hunting for the right property, but that perfect location remained frustratingly elusive until Jo Ann overheard something at an auction she was attending. It was a farm named Fairwinds, one she had actually visited years before, when she transported her clients' horses to a show being held there. Now all Jo Ann had to do was sell Ted on the idea of leaving Delaware and moving to Maryland -- and convince him that the fixer-upper had promise.

Jo Ann S. Dawson's Bed, Breakfast & Beyond will delight anyone who's ever entertained the notion of opening a bed and breakfast. Dawson's account shares the frustrations and hard work that went into transforming a run-down Victorian house into a respectable bed and breakfast, complete with resident ghost(s). Fairwinds sounds like it would be the perfect bed and breakfast experience, especially for horse people or those who want to learn about horses. I loved reading about her interactions with guests, both the marvelous and infuriating ones, and enjoyed every minute I spent reading this beautifully written and often humorous account of life as the proprietor of a bed and breakfast. While many former owners of B&Bs are ready to share their worst horror stories, Dawson's account illustrates just how satisfying a life's work it could be -- if you have the right temperament, endless energy and a lot of patience. Bed, Breakfast & Beyond is a fabulous read; it's most highly recommended.

Contact Author -