Recommend this book:
Watercolour Toolbox
Essentials for Painting Success
Karen Richardson
2014 Illustration Award
80 Pages
Check current price
Non-Fiction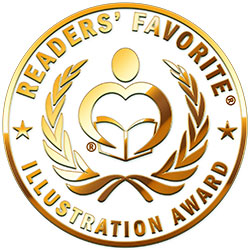 Reviewed by Mamta Madhavan for Readers' Favorite

Watercolour Toolbox: Essentials for Painting Success by Karen Richardson is a useful guide to all painters and those who are learning to paint. The book guides you step-by-step with useful strategies and demonstrations. It speaks about problems that painters face while painting and, apart from being helpful to novices, the book is also helpful to experienced painters. The book guides you in a sequential manner and speaks about everything that a painter would love to know to improve their techniques and skills. The book covers extensively the right usage of colors, brushes, and good textures for paintings.

The book has eight demonstrations by the author which is really educational and useful. It gives useful tips to improve your techniques and widen one's perspective on how to handle the complexities of art. The examples will tell you how to avoid or fix the challenges presented while using watercolors. The tips to keep in mind before you start with the painting are very helpful. It helps you in planning your picture and how to go about it methodically. The book also tells readers about the classic design guidelines and traditional painting methods which will help them improve their craft.

I will recommend this book to all artists and beginners. The most common painting challenges faced by painters and the simple solutions offered by the author will help one enjoy painting. This 65-page tutorial is very helpful when it comes to improving your style.
Recommend this book:
Building Better Humans
The Book You Wish Your Parents Had
Authors: David Davoust & Lisa Davoust Illustrator: Abigail Davoust
2014 Illustration Award
148 Pages
Check current price
Non-Fiction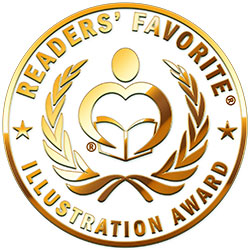 Reviewed by Viga Boland for Readers' Favorite

Building Better Humans by David and Lisa Davoust is the book I wish I'd had over 30 years ago when we first found out we were going to be parents. What David and Lisa Davoust have written about raising children, who will become tomorrow's happy, productive adults, far outweighs anything I learned from Dr. Benjamin Spock way back then. Despite its somewhat robotic sounding title, Building Better Humans is written with the love, compassion and wisdom that come with years of determining what works and what doesn't in the challenging task of being the best parent you can be. David and Lisa Davoust establish one key principle right at the beginning of Building Better Humans: "Parents' primary role is to prepare our kids for life without us." Such an obvious statement, but how many parents think of that when a child acts up, is disobedient, or won't pull their weight for the betterment of the family and themselves? Most parents are too concerned that disciplining the child will make him/her unhappy and fail to follow through on what they need to do: prepare the child for future conflicts.

In an easy to read style, with colourful illustrations and anecdotes that make you smile, David and Lisa Davoust explore and explain key areas of critical importance to raising not just happy children, but confident adults: communication, punishment and discipline, and social skills. They provide guidelines for talking to your children about dating, sex and handling money. They even address the positive and negative sides of our current technology-obsessed culture. And at the end of each chapter, they sum up their ideas in quick reference point form. As you turn the pages of Building Better Humans, you realize that so much of what David and Lisa Davoust have written is just plain common sense that we rarely take time to think through and which no schools ever teach, but should. Thank heavens David and Lisa wrote this book. Don't raise your children without it!
Contact Author -