Recommend this book:
But By the Chance of War
Richard Charles Lyons
2014 Illustration Award
484 Pages
Check current price
Fiction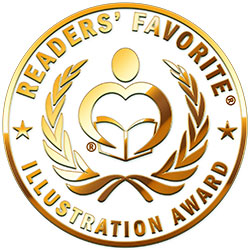 Reviewed by Michelle Robertson for Readers' Favorite

But By The Chance of War by Richard C. Lyons is a poetic novel written in theatrical form, introducing readers to the concepts of poetic writing, war, and human nature. But By The Chance Of War consists of four chapters written as pieces in a play, each presenting a different era of war. This introduces readers to the impulses human nature brings when conflicted with the experiences of war or just the mere thought of it. Each chapter or play piece provides references such as a map, details on the location, and who is going to be present and, of course, an overview of the scene for readers to vividly create their own scenery.

The first piece begins in the year of 515 C.E. when two armies fight in India. The second piece begins in 1759 at Fort Niagara involving the French and English armies. The third piece begins in 1918 France, during World War 1 but features soldiers of many countries such as Germany, Ireland, South Africa, and Australia. The fourth piece begins in present day Jerusalem when the United States and Israel together face a nuclear blast.

But By The Chance Of War is a book that will cause readers to reflect upon emotions and expectations of how they ultimately see the world. The author offers a in-depth look into human nature and its connection to and hunger for war over time. The book is over 480 pages long, thus making it a read that cannot be rushed or skimmed due to its size and also its uniquely written style. A reader that is not interested in the theater or not familiar with poetry perhaps will not find this book for them. Readers who have studied or are interested in military history, psychology, and theatrical poetry will enjoy But By The Chance Of War immensely. Bravo, Richard C. Lyons.
Recommend this book:
Bewildered
The Bewilderness Tales
A.B. Harms
2014 Illustration Award
Kindle Edition
Check current price
Fiction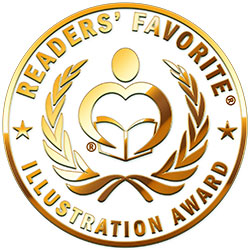 Reviewed by Mamta Madhavan for Readers' Favorite

Bewildered (The Bewilderness Tales) by A.B. Harms is the entertaining story of Prudence Parks. This twelve-year-old girl is very clear on what she wants from her life and is one of the top students of her class. After consuming a bit of Magic, she finds herself in a land called Bewilderness with a lot of bizarre happenings around her. She has to outwit the Match King here. Insects talk, ships do not need water to sail, and many more strange things in this place bewilder her. The Match King promises to send her back to her own land if she can find an ancient treasure, Paper Heart. What follows is a series of whimsical and adventurous events that will take readers on a magical ride into distant lands with strange creatures and exciting characters.

The story is entertaining with all its interesting characters, both good guys and villains. The story is filled with suspense, mystery, and adventure which makes the story exciting. There is a lot of warmth and kindness portrayed in the character of Prudence Parks. This lighthearted magical adventure will capture readers' hearts with its fast pacing, whimsicality and breezy moments.

In the course of the adventure, Prudence discovers the evil plans of the Match King, which threaten the existence of Bewilderness. The open ending in the story leaves readers wanting more. Will Prudence succeed in saving Bewilderness, the land she has come to love, or will she work towards finding her way back home?
Contact Author -