Recommend this book:
Keepin' It Real
A Young Teen Talks With God
Sandra McLeod Humphrey
2009 Silver Medal
92 Pages
Check current price
Young Adult - General
Reviewed By Anne Boling for Readers' Favorite

In Keepin' It Real we join thirteen year old Leslie on her faith journey. We are allowed privy to her inner most thoughts as we read her letters to God.

Recently Leslie's family moved. Dealing with a new house, school and church is a bit overwhelming. Her new church has a "life group." The leader asks a lot of questions all dealing with a personal relationship with God. The questions are difficult. On top of that it is a small group where the members are expected to "bare their soul."

Middle School is difficult at best. The students are no longer children, neither are they teens. In Leslie we experience the fear and loneliness of knowing no one. Homework is different. Middle School prepares you for high school and suddenly homework is piled on in ways students never expected.

A statement in this book jumped out at me. It is one that we adults, whether parent or teacher should remember. "You know, everyone keeps telling me to enjoy these years because these are the good years, the fun years. Who do they think they are kidding? I'm already so stressed out …" How often have we been guilty of saying this to our children? Looking back on my middle school years I recall facing the same stress that Leslie is facing. I cannot proclaim my middle school years as the best of my life. I didn't have the "life group" support. After reading this book I realize what a difference that would have made.

I enjoyed watching the change in Leslie and I attribute this to her growing relationship to God. While this book is written for preteens I recommend this book to adults also. Too often we forget what it is like to be 10-13 years old. We forget the uncertainties, the daily struggle, and the questions.

I commend Sandra McLeod Humphrey for her dedication to preteens. She has authored several books including, Me, Myself and I, Dare To Dream, and Hot Issues and Cool Choices. I have read each and highly recommend them. Keepin' It Real is my favorite! Humphrey has 35 years of experience as a clinical psychologist to preteens. She knows how to gain their trust and how to talk with them not to them
Recommend this book:
An Unknown Journey
Dao Huynh
2009 Bronze Medal
224 Pages
Check current price
Young Adult - General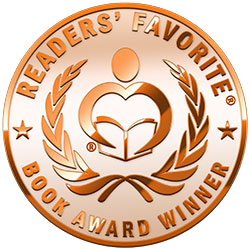 Reviewed By Anne Boling for Readers' Favorite

Dao is one of ten children. She wants to go to boarding school in hopes of someday living in a country where she will have freedom from responsibility to her family. She goes to school and finally makes it to America only to discover that you cannot escape family responsibilities.

Dao Huynh paints a brilliant word picture of life in South Vietnam. Huynh is a master at details and emotion. She incorporates details, bits of conversation, and bits of a song and description of the most unlikely thing that brings the story to life. Dao brings a sense of her own emotions as she lived what we read. There was a sense of panic and uncertainty as she leaves on her long journey to a new life. At times she felt desperate. She was a young woman in a culture she didn't understand. The writing is so vivid the reader feels as though they were climbing into the make-shift boat with her. An Unknown Journey will captivate readers.
Contact Author -