Demon Ember
Resurrection Chronicles Book 1
M.J. Haag, Becca Vincenza, Melissa Haag
2018 Gold Medal
240 Pages
Check current price
Romance - Fantasy/Sci-Fi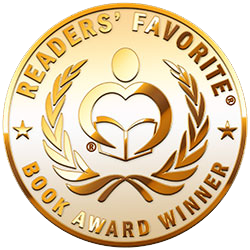 Reviewed By Aimee Carol Dixon for Readers' Favorite

Hell has come to earth. It began with tremors that grew in scale until the safety of a whole European town was at risk. Silence crept in with the aftermath, reports of animal attacks flooded social media, and then, when the whole world was watching… everything stopped. In just a few hours the world as Mya knew it was upended. And then the chaos reached the United States and the true horror began. Demon Ember by M.J. Haag, Becca Vincenza, and Melissa Haag is a spine-tingling read that's sure to please mature readers who like their novels rife with zombie apocalypses and romantic tension.

The authors work together with an ease to be envied. Their choice to juxtapose the introduction of their apocalypse with a typical day for Mya made the experience more chilling. The buildup was amazing, and something that really impressed me was the authors' ability to keep that eeriness going throughout Demon Ember. Only once was I not on edge when one of the Infected was nearby, and that was orchestrated by the authors as well. As Mya adjusts to the routine and travel with Drav, the mysterious and often unnerving "grey man," I found it easier to relax to the same degree she did. Still, even with the comfort gleaned from Drav's presence, there are plenty of jump moments. Not to mention that most of the comedy and outrage came, in equal measure, courtesy of Drav's intense curiosity about the female form. By having him come from such a different world and giving him such a steep learning curve made the actual burgeoning tenderness between Mya and Drav more easily accessible to me as a reader. Full of unnerving implications and suspense, Demon Ember is a book I cannot recommend highly enough.

Dragon Knight's Ring
Order of the Dragon Knights Book 5
Mary Morgan
2017 Gold Medal
366 Pages
Check current price
Romance - Fantasy/Sci-Fi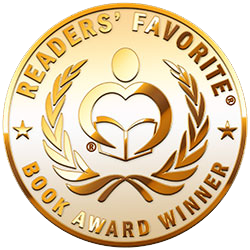 Reviewed By Divine Zape for Readers' Favorite

Dragon Knight's Ring by Mary Morgan is Book 5 in the Order of the Dragon Knights, a perfect blend of romance and fantasy. Adam MacFhearguis is a crusader and a man troubled by a past he'd do anything to forget. While on a quest to the standing stones in Scotland, a place he believes could assuage his fear and liberate him, he is transported into a future where his wife lives. Adam discovers a truth that could destroy his sanity. However, the only person who could help him reconcile the events of the past, Meggie, has no memories of her past and of how she died. It's a new journey for two souls that once loved and lost each other, but can Adam unlock the secret door to Meggie's memories and redeem a love that was lost many years ago?

Dragon Knight's Ring is a well-written story, well-imagined and executed. There is a lot of psychological tension to make the reader want to follow the story to the end. The mystery created around the love between Adam and Meggie is powerful and the theme of loss and redemption is well explored. The plot is fast-paced and it's not without many surprises for the reader. At times the story reads like a spiritual journey of a broken man in search of healing in a love that was once his. I enjoyed the way the characters are developed. The encounter, in the future, between Adam and Meggie is dramatic and the reader immediately feels sympathy for the characters. Can Meggie believe everything he tells her? Could it be possible they were once lovers? Mary Morgan has created characters readers will care about and a story they will remember for a long time. Entertaining and beautifully told.
The Necklace of Goddess Athena
Effrosyni Moschoudi
2017 Silver Medal
Kindle Edition
Check current price
Romance - Fantasy/Sci-Fi
Reviewed By Susan Sewell for Readers' Favorite

The Necklace of Goddess Athena: A New Adult supernatural mystery by Effrosyni Moschoudi is a fascinating story of time travel. Ksenia and her twelve-year-old brother, Manos, lost their parents eleven years ago. Phevos lives in ancient Athens with his sister, Daphne, and eleven years ago his mother had disappeared. One day Phevos and Daphne's father places Athena's necklace around his neck and he and his sister are caught in a vortex and spin away. Disoriented, they are dropped into a different location and era. Following the barking of their dog, Ksenia and Manos discover the two travelers in their orchard. Although Phevos is stunned from the fall, he manages to explain that he and his sister Daphne were traveling and had gotten lost. Uncharacteristically, Ksenia accepts this and gives them a place to stay. When they discover that they have their parents' disappearances in common, together the young people begin searching through time and find help from an unexpected source. Will they be able to reunite their families, even though time and place separate them?

The Necklace of Goddess Athena: A New Adult Supernatural Mystery by Effrosyni Moschoudi is an intriguing fantasy epic similar to the Percy Jackson books. It is an excellent time-travel story, blending mythology and the present together. At first, I was slightly surprised at how Athena was portrayed. However, as the story progresses she becomes the goddess that I believed her to be. Also, I was impressed with how the author combined the two eras. I thought the way that Phevos' father introduced him and Daphne to present day living was clever. Because of their prior lessons, they didn't really have trouble adjusting to another time period. This book is a stunning masterpiece. Although this isn't the normal genre that I read, I have to say that it is so well-written that I couldn't put it down. It is a memorable story and I am so glad that I had the opportunity to read and review it. This is an amazing New Adult mystery that I highly recommend to those who have a penchant for time-travel.
Shadows for a Princess
Trials of Terraina Book 1
Dominique Kristine
2017 Bronze Medal
355 Pages
Check current price
Romance - Fantasy/Sci-Fi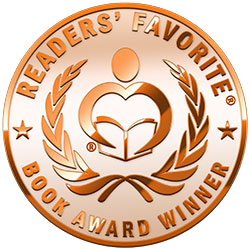 Reviewed By Lit Amri for Readers' Favorite

Shadows for a Princess (Trials of Terraina, Book 1) by Dominique Kristine centers on Princess Ysolde Westbrook, a spinster duchess and the adopted daughter of King Aldemar, Hindera's monarch. Her mother, Tegau, had left to rejoin the Marcogh tribes, leaving Ysolde behind with her adopted father, step-siblings, and vindictive stepmother Queen Rhonwen. She is loved by the commoners, but despised by most nobles as she's considered an outsider who gives too much charity to the derelicts. Ysolde bravely stands against an arranged marriage, assassination, and abduction plots, while discovering love, new allies, and finding the truth about the people who plot against her.

The story is both character and plot driven, with a fantasy world-building filled with fey beings and magic as its background. Action, suspense and romance elements are well balanced, although I gravitated more to the first two aspects of the story. Ysolde is easily likable, a compassionate and prudent princess who always strives to better the lives of the poor, while ignoring the complaints from prudish nobles and dismissing rude suitors from her home. The gallant female knight Rae, brothers Etienne and Laurent are my favorite characters, including Etienne's cunning friend, Adrienne.

The plot has a good pace and wraps up in a satisfying conclusion that opens the way for the sequel. All in all, Shadows for a Princess offers a compelling story and a solid start for the Trials of Terraina series. Readers who are fans of Game of Thrones will love the substantial storyline and its vivid characters.
Alawahea
The Azellian Affairs, Book One
Sara L. Daigle
2017 Bronze Medal
478 Pages
Check current price
Romance - Fantasy/Sci-Fi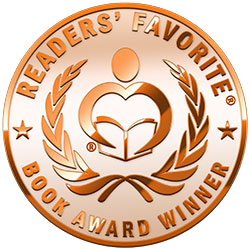 Reviewed By Michelle Randall for Readers' Favorite

Tamara is working to finish her college degree at a time when it has been discovered that there are other planets out there with life on them, and in fact ambassadors have been sent and received for over 50 years. This year is going to be different as the Azellian ambassador has proposed having a sort of foreign exchange program at the University, with four Azellian students coming to Denver to study for the year. Tamara is excited because her grandfather had been the ambassador to Azelle years ago, and she is interested in learning more, even if her grandmother is having a hissy fit about it all. The thing is that there are secrets in Tamara's life and past that are on a collision course with the Azellian students, and nothing is ever going to be the same. Alawahea: The Azellian Affairs is the first book in a series that introduces the reader to another culture and begins the story of interactions, fears, differences and similarities. Author Sara L. Daigle has created a story that is captivating and realistic, the fears and prejudices that are projected towards the Azellians are the same fears and prejudices that we, as humans, project on anyone we don't know much about, and the problems it can lead to are enormous.

Alawahea: The Azellian Affairs is the first book in a new series that looks to be both entertaining and thought provoking. All the characters were so well written and developed that, as a reader, I felt a connection to them each from the start, and it was easy to get caught up in the story, and following them and wanting only the best for each one. Author Sara L. Daigle has created an environment that is so realistic and believable that you feel like you are part of the story as the reader. I think this is a great book for all readers. A book that causes the reader to look at preconceived prejudices, and how we think and treat someone slightly different than ourselves, is much needed and should be read by many people. Will it change attitudes? Maybe of a few, those open to understanding, and that in and of itself is worth the read alone.
Beyond Every Mirror
Anachronistic Dimensions Book 1
Christine Church
2017 Honorable Mention
380 Pages
Check current price
Romance - Fantasy/Sci-Fi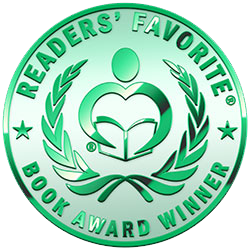 Reviewed By Rabia Tanveer for Readers' Favorite

Beyond Every Mirror: Anachronistic Dimensions Book 1 by Christine Church is the story of a man and how his life is affected by his reflection and what he sees in the mirror. Only his reflection in mirrors reveals something far more sinister than you can even imagine. Dane Bainbridge is the kind of a man women desire. He is strong, bold and very handsome, so it makes for women to want him, men want to be him, and Dane thrives on that. He has everything that people envy, but what he truly wants is love. Only, the woman he loves and wants does not exist, except in mirrors. He has been seeing one woman in mirrors all his life and he has no idea if she is real or not. He only knows that he wants her. Meriah is the woman Dane sees in mirrors. She lives in a dimension beyond mirrors. Her world is kept alive with the blood of one mortal, Dane. His blood and his strength are keeping her world alive. But this means Dane has to suffer in every way, and he is miserable because he loves someone who he can never have.

This was definitely a different kind of science fiction romance. I have to admit, I have never read anything quite like it and I loved it. Brilliant and well written. Superb!! Also, I love the cover. I loved Dane, his charm and his attitude. He was strong and that is his main characteristic. He was also very intelligent and that was a surprise to me. He didn't wait for clues to appear and he didn't wait for an epiphany to hit him like magic. I can't wait for the next novel in the series because this one just blew me away. And the writing style of the author was amazing. She handled the characters, and the two dimensions really well. I loved it!
The Underground
Second Edition
Roxanne Bland
2017 Finalist
374 Pages
Check current price
Romance - Fantasy/Sci-Fi
Reviewed By Romuald Dzemo for Readers' Favorite

In The Underground by Roxanne Bland, the reader is introduced to an underworld with a mix of vampires, werewolves, elves, shapeshifters and witches. It is in this community that Kurt, the ruthless vampire, rules and no one dares to challenge him. Parker Berenson, a powerful werewolf, lost his love to Kurt and still holds a grievance against him. Now, working under him, nothing could be sweeter than to mastermind the downfall of a heartless vampire who has stolen the love of his life. One is pulled into an enchanting world, a society with all sorts of creatures, and the conflict in this story drives the plot in dramatic ways.

There is a lot in this urban fantasy for fans looking for an exciting and delightful read. What pulled me in was the compelling cast of characters. From the very beginning, the reader already gets the feeling that the characters are well-imagined. I also enjoyed the originality in the plot and the setting is a place readers would really want to peek at — beautifully constructed, and rendered vivid with detailed descriptions. Roxanne Bland has a way of holding the reader's attention by weaving scenes that are emotionally charged and action-packed, focusing on a plot-driven conflict that is irresistible. The Underground features the finest writing, punctuated by lovely, insightful passages and descriptions. The novel is well-structured to have the reader turning the pages. There are many moments when the reader expects a denouement, but the author introduces yet another twist that invites them to turn to the next page. This book was exciting and immensely enjoyable.

Dragon Knight's Shield
Order of The Dragon Knights Book 4
Mary Morgan
2016 Gold Medal
404 Pages
Check current price
Romance - Fantasy/Sci-Fi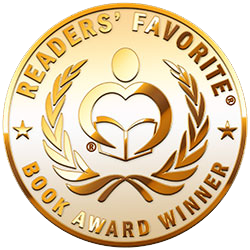 Reviewed By Kerliza Foon for Readers' Favorite

In Dragon Knight's Shield, Mary Morgan writes a captivating tale about Angus MacKay and Deirdre Flanagan, two lovers who travel through the veil of time to be together. Angus, a Highlander once belonging to the Order of the Dragon Knights, must begin his quest for redemption. Believing that his sins are great and that redemption will not be his, he encounters Deirdre, a modern day warrior. Deirdre finds it hard to believe that she has ended up in medieval Scotland, but with the handsome Highlander stealing her heart can she go back home or will she stay with him? Together can these two venture forth to stop the evil that is trying to take over Scotland, and restore the Order?

Mary Morgan has completely taken me by surprise with this book. Upon discovering this book, I felt it was necessary to read the previous three books, although this one can be a stand alone read. The development of her writing is greatly appreciated as it shows her wonderful skills as a writer who knows what her audience wants. The dialogue conveys each character's personality clearly and also shows the author's humorous personality.

The plot of the story is engaging and will have readers eagerly turning the pages for more. It is a mixture of historical romance with the supernatural, creating an exciting adventure. There were elements of sword fighting and magic, giving the reader the added bonus of adventure and action on top of the romance. Mary Morgan weaves an interesting tale and I cannot wait for the next installment of the series to appear on the bookshelves.
A Gypsy's Kiss
The Sectorium Series Book 1
Susan Griscom
2016 Silver Medal
284 Pages
Check current price
Romance - Fantasy/Sci-Fi
Reviewed By Samantha Gregory for Readers' Favorite

A Gypsy's Kiss (The Sectorium Series Book 1) by Susan Griscom is about a girl called Breena, who is at college and makes spare cash by reading tarot cards for people. The thing is, Breena can really see the future. When she touches a person, she can see the next twelve hours of their life and they can see it too. Because of her ability, Breena struggles to have a relationship as she must always be careful of who she touches. Then she meets Hawk Covington and all she wants to do is touch him! But Hawk has problems of his own as he believes he is being stalked and he needs Breena's help to figure out who is after him. Can he resist her, though?

Susan Griscom has created a great supernatural romance in A Gypsy's Kiss (The Sectorium Series Book 1). The main characters are well developed, especially Breena as she struggles to cope with her 'gift.' She is resourceful, though, and knows how to handle herself. Hawk is a good match for her and the chemistry between them is great. The plot line for both of them is a novel way to keep the two of them apart and ramp up the tension. There are a lot of similar books on the market, but I think this book will do very well because it is easy to get into and the characters are relatable. A good start to the series, and I look forward to reading more from this author.
The Right to Bear Arms
BBW Military Paranormal Romance, Wild Operatives Book 1
Vivienne Savage
2016 Bronze Medal
152 Pages
Check current price
Romance - Fantasy/Sci-Fi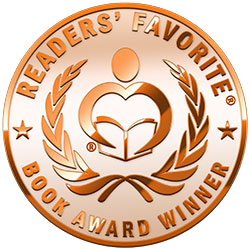 Reviewed By Rabia Tanveer for Readers' Favorite

The Right to Bear Arms is the first book in the Wild Operatives series by Vivienne Savage. Before I begin, can I just say, OH MY GOD!! This was ABSOLUTELY FANTASTIC. The story follows Daniela Reyes, a recently divorced woman, who is now living alone. She is finally away from her abusive husband, but just as her luck would have it, she finds a huge black bear sleeping in her hammock. Little did she know that this bear was going to change her life, but for good or for bad? She feeds the beast and soon he comes back to her every single day. They begin an unlikely friendship that turns to something more when she finds out that her bear is actually a man.

Russell Hawkins is a were-bear. He likes to live his life alone with his dog in the woods, but when he encounters Daniela, he cannot help himself. She needs protection from her abusive ex-husband and he likes her a little too much. Soon, he wants more than just friendship, but with her ex-husband looming around the corner as a threat, can they stay together? Or will the past get the better of them?

WOW, this was one super novel. I absolutely loved it. Russell is such an amazing man; he was kind, generous and supportive, and protected Daniela with all his might. The fact that he is hot is a bonus as well. This literal bear of a man is everything we all wish and dream for. I found myself sighing on occasion too. Plus, Savage let the story build and let their relationship take its course before she took their relationship to something more. I really liked that.
Contact Author -