Preconceived Notions
Silver Falls Series, Book 2
Hayleigh Sol
2021 Honorable Mention
298 Pages
Check current price
Romance - Comedy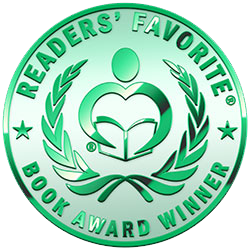 Reviewed by Pikasho Deka for Readers' Favorite

Preconceived Notions is a romantic comedy novel written by Hayleigh Sol. Thirty-six-year-old career-driven attorney Rachel James wants to settle down and adopt a child of her own. Scott Riley is a late-thirties divorced guy who enjoys his bachelor life. Fate intervenes when their respective best friends, Sophie and Jax, start dating, causing Rachel and Scott to cross each other's paths. Despite their mutual attraction to each other, Rachel finds Scott's reluctance to be tied down by a child a hindrance to their burgeoning relationship. Scott, in turn, wants Rachel to like him on his own merits, not just as a contender for the role of a potential parent to her child. But after a string of disastrous dates, Rachel and Scott discover that no one else understands them better than each other.

Funny, clever, and full of heart, Preconceived Notions is a joy to read from start to finish. Author Hayleigh Sol's humor-filled narrative makes for an entertaining reading experience, providing plenty of light-hearted moments between some dramatic sequences. The palpable chemistry between Rachel and Scott acts as a bedrock to the narrative, engaging the reader through witty banter and heart-touching moments. Both of them are well-realized, and the depth and complexity of their personalities make them thoroughly compelling to read. It is a character-driven story and, as such, the narrative is somewhat of a slow burn, but it only adds to the charm of the characters. I had an absolute blast reading Preconceived Notions. If you enjoy romance novels sprinkled with a healthy dose of wit and humor, I highly recommend reading it.
Matilda's Wish
Beth Prentice
2021 Bronze Medal
352 Pages
Check current price
Romance - Comedy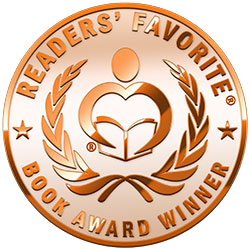 Reviewed by Lisa McCombs for Readers' Favorite

"Was Fate happy? No. It was not. Fate was only happy once it set me up and then ripped the carpet out from under my feet so that I fell flat on my face. I'm Tilly Lockhart, and this is my story." Thus begins Matilda's crazy transition from city career girl to barely resisting country gal. Upon receiving a phone call from stranger Gregory Blackburn the Third, she really has no other option but to return the call. According to Attorney Blackburn, Matilda is the sole beneficiary of her great-aunt's farm. Matilda is at her last dime after being forced to close her cupcake bakery. Down on her luck, not daring to request assistance from her parents in whose favor she is no longer comfortable, she accepts the challenge of residing on this unknown relative's property for twelve months in order to fully inherit the mysterious gift. As she grows accustomed to the inconveniences of country life, Matilda battles the suspicious attitudes of the townsfolk in order to succeed as mistress of Dun Roamin'.

Matilda's Wish by Beth Prentice is an expected treasure to this reviewer. With the perfect balance of humor, romance, and wicked commentary, this novel has opened my heart to more from Beth Prentice. With a well-edited pen, Matilda's Wish is sure to convert any reader to this fun story with its strong character development and tightly woven plot. As happy endings go, Matilda's Wish does not disappoint. Now a Beth Prentice fan, I am anxious to read more.
Stick a Cork in It
Rich Amooi
2021 Silver Medal
302 Pages
Check current price
Romance - Comedy
Reviewed by Rylanne Burdette for Readers' Favorite

Ted and Ivy are both passionate wine connoisseurs who own their own wineries. When Ted asks Ivy about teaming up and creating a wine together, they get off on the wrong foot. Ivy doesn't like how straightforward he is, and he's too arrogant for her liking; there is no way she will ever work with him. With some scheming from certain family members, Ted and Ivy meet in person and go at it with the insults and back and forth banter. However, as they get closer, sparks begin to fly, and Ted and Ivy realize they may not hate each other as much as they thought. Stick a Cork in It by Rich Amooi is a sweet romance that touches on some heavy, important topics.

Stick a Cork in It by Rich Amooi was such an enjoyable contemporary romance. I loved reading chapters from Ted's and Ivy's perspectives; both were entertaining in their personalities and actions. The antics their grandmothers got into throughout the story made me laugh, and I thought they added a lot in the roles of entertaining side characters. I cringed a bit at some of Ted's dialogue, but I couldn't help but fall in love with his romance with Ivy anyway. Romance is one of my favorite genres, and Stick a Cork in It made me so happy. Although there were predictable moments, I couldn't help but tear up at the end. I would recommend Stick a Cork in It to people who love clean romances and the enemies-to-lovers trope!

The Sound of Violet
Allen Wolf
2021 Gold Medal
226 Pages
Check current price
Romance - Comedy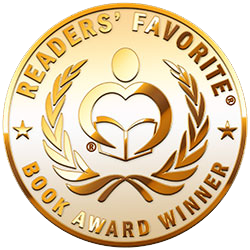 Reviewed by Trudi LoPreto for Readers' Favorite

The Sound of Violet is an emotional rollercoaster that made a wonderful heart-rending story. Shawn is autistic and wants nothing more in life than to find the perfect girl who will marry him and love him forever. His grandma Ruth and brother Colin have watched and protected him all his life, worrying about his choices. As the story opens, Shawn is going out on many dates but each one of them is more disastrous than the last. When he meets Violet, he believes that his search is over and she is the girl of his dreams. Because of his innocence, he fails to see the signs that Violet is a prostitute. Shawn spends as much time with Violet as she will allow, but he always wants more. Violet finds Shawn's innocence unique, for he is unlike anyone she knows, and she views Shawn and his way of life as an escape from prostitution: an opportunity to move on.

The Sound of Violet is a very different love story than most, and the path that both central characters follow to reach their goals is what makes the work a must-read. It was easy to root for Shawn and want to see his dreams come true whilst also wanting it to all turn out right for Violet. The story focuses on autism, prostitution, God, romance, and family, and pulls it all together perfectly. Author Allen Wolf addresses the issue of human trafficking while presenting a sweet romantic and touching story. The Sound of Violet was sad and happy all at once and I found myself crying and laughing a lot. I was so happy to learn that The Sound of Violet is also a movie, one that I can't wait to see. It is impossible not to be inspired by Shawn's determination and Violet's moxie.
Bat out of Hell
Bernadette Franklin
2020 Bronze Medal
280 Pages
Check current price
Romance - Comedy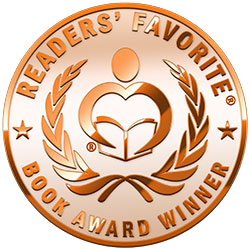 Reviewed by K.C. Finn for Readers' Favorite

Bat Out Of Hell is a work of fiction in the romantic comedy genre. It is aimed at mature teen and adult readers alike and was penned by author Bernadette Franklin. The book follows the adventures of Shirley Manchester as she attempts to survive a wild Halloween, with a secret admirer in hot pursuit and a vengeful fashion designer with a bone to pick. Shirley attempts to navigate Halloween whilst unable to shrug off the thought that maybe she's been cursed for real. As she manages to escape the party from hell (possibly literally) she discovers that the tricks and treats of Halloween are far from over. What results is a splendid and highly enjoyable rom-com with a spooky twist.

One of the most charming elements of this entertaining novel by Bernadette Franklin is the all-out commitment of the author to the time period of the story and the spooky hijinks that work their way out of Halloween and into Shirley's life as the novel progresses. As a big fan of this particular holiday, I loved the atmosphere which it lent to the tale's curious twists and turns. The writing itself is highly enjoyable, with narration that allows us close insight to our heroine and the many issues she has to deal with as the plot careers around on a truly wild ride. The dialogue too was stellar, giving us instant characterization of many new faces and plenty of witty repartee between the central figures. Overall, I would certainly recommend Bat Out Of Hell to romantic comedy readers everywhere.
The Run Around
Bernadette Franklin
2020 Gold Medal
522 Pages
Check current price
Romance - Comedy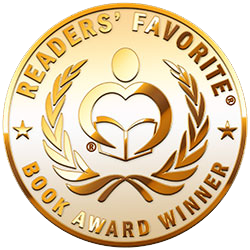 Reviewed by Heather Osborne for Readers' Favorite

The Run Around by Bernadette Franklin is a romantic comedy covering the chaotic and amusing midlife crisis of Hope, an accountant-sometimes-wedding-planner. After managing to get her brother's "thoroughbride," Amy, (a chronic runaway bride) down the aisle, Hope is unceremoniously smashed on the temple by an errant baseball during the wedding photographs, leaving her in the care of her brother's best friend, Rick. While she is ensconced in the hospital, Rick asks Hope if she would be willing to plan his cousin's wedding, to which Hope agrees. After the hospital stay, and her brother's complete disregard for her help in getting Amy to be his wife, Hope uproots her life and moves to New York. Rick is recruited by her family to find out where she is and talk some sense into Hope, as she deals with outlandish wedding requests, a new job, and her feelings for Rick in the process.

I certainly have to say this novel was not what I expected it to be. Witty dialogue, some immensely memorable characters, and a brilliant romantic build-up kept me hooked from page one. I devoured this book in two days, only because I had to stop to eat, sleep, and do housework. Hope is a captivating character with a punchy sense of humor that Rick fed right into. My favorite characters, though, were the Carters, but you'll have to read the book to find out why! I will definitely be looking for more books by this author, as she seamlessly wove together a story that would do the big screen proud. The Run Around by Bernadette Franklin will keep any romance fan entertained from page one.
My Not So Wicked Boss
My Not So Wicked Series Book 3
Jennifer Peel
2020 Silver Medal
262 Pages
Check current price
Romance - Comedy
Reviewed by Peggy Jo Wipf for Readers' Favorite

My Not So Wicked Boss by Jennifer Peel is the third book in her My Not So Wicked Series. Aspen Parker has a track record for dating losers, so she has sworn off men. After assisting her favorite author, Miles Wickham, in setting up a checking account, she finds he is in great need of a nanny for his nephew. Aspen would love the opportunity to work for Miles and get out from under her obnoxious boss and make enough for the needs of her daughter. The attraction to Miles is troubling, especially since his primary character's personality and flaws are like Aspen. It is as if he can see into her soul. Working for him could be her undoing if it wasn't for the unusual clause in their contract.
 
Jennifer Peel is an award-winning author that keeps her fans begging for more. My Not So Wicked Boss has all the elements of an enticing romance novel; characters that sizzle, conflicting personalities, and past romances that have come back to haunt them. The author takes you quickly from one dramatic event to another as the tension builds between Aspen and Miles. The characters reveal their flaws, but you love them all the more. Aspen's attitude towards men keeps her true to herself and her focus on her daughter. I love the fact that Aspen is cautious about the men she allows into her life with her vulnerable daughter. You will enjoy seeing characters from the previous My Not So Wicked Series books and how their lives have developed. Overall, I found this novel enchanting and mesmerizing with a fascinating plot and well-developed characters. If you enjoy a romance that relies on quality instead of cheap thrills, this is the novel for you.
Scoring the Keeper's Sister
A Pro Soccer / Matchmaker / Enemies-to-Lovers Romantic Comedy (Mr. Match Book 1)
Delancey Stewart
2020 Honorable Mention
204 Pages
Check current price
Romance - Comedy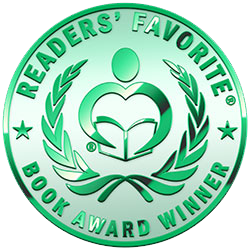 Reviewed by Rabia Tanveer for Readers' Favorite

Scoring the Keeper's Sister is the first book in the Mr. Match series by Delancey Stewart. Erica was not expecting it when she was dumped by Andrew, her boyfriend who just happened to be a hand model. Now looking for love, she was surprised when her brother suggested Mr. Match, a dating app. However, when she was matched with Fernando "the Fire" Fuerte, she knew her luck was out to get her into trouble. He was a PR nightmare that she often had to handle as the representative for the Sharks. He might be a great player on the field, but he was not a man she would want to get romantically entangled with. He was a man who loved the chase and she was looking for something serious. However, a silly bet with her brother made her take the risk to make Fernando fall in love with her. The more time he spent with her, the more she started liking him. If she was not careful, she might be another victim to the Fire. Could she keep her heart in check to win a bet?

Scoring the Keeper's Sister by Delancey Stewart was flirty, hilarious, and too entertaining to put down. I loved the clichés and the surprises in the story. Erica and Fernando complemented each other well. He was the not-so-player player and she was the misinformed lady who was used to handling messes he created. At a glance, they were different but when I looked at them closely, they were very similar. They both loved with a fierceness that was at once as relatable as it was believable. They both were compassionate and they both loved to take care of people they liked. The pace was fast, it kept the story going and the plot was well thought out. I enjoyed how Erica and Fernando learned more about each other and how their feelings developed. It was not instant; they took their time and I got to enjoy their not-so-friendly banter in the meantime. This is entertainment at its best!
When Time Stands Still
Sara Furlong Burr
2020 Finalist
262 Pages
Check current price
Romance - Comedy
Reviewed by Lisa McCombs for Readers' Favorite

It started with a look, a brief encounter of unexpected intensity that locked into place the destiny of Elle and Luke. Without Luke's persistence, Elle might have walked away with only the occasional regret. Her heart, though, was captured as a storybook romance engulfed her very being. When reality threatened the destruction of their fairy tale, Elle chose to return home to care for her abusive, alcoholic mother during her final days. It was better for Luke in the long run, Elle rationalized. He was far too good for her. Flash forward twelve years when Luke awakes from a coma with retrograde amnesia as a result of a life-threatening car accident. Imprisoned in his last memories of twelve years past, Luke fully believes he and Elle are still a couple. Elle agrees to travel to his bedside with Luke's mother and friends, joined in a dangerous game of make-believe. Allowing Luke's memories to return naturally would make more sense without all the pain associated with the last twelve years.

When Time Stands Still by Sara Furlong Burr is a story of heartbreaking true love. Fast-paced, with the right number of surprising plot twists, it keeps the reader turning page after page. Sara Furlong Burr uses human emotions to their fullest degree in sharing this tear-jerker. Elle and Luke are the couple we all remember from high school or early college; the one voted "best couple". With an abundance of appropriate love scenes and social interactions, this novel is difficult to put down. Loved it!
Relatively Normal
Whitney Dineen
2019 Finalist
346 Pages
Check current price
Romance - Comedy
Reviewed by Jack Magnus for Readers' Favorite

Relatively Normal is a contemporary humor novel written by Whitney Dineen. Jasmine and Catriona were the best of friends who had gone from being college chums to owning one of the most famed event planning companies in New York City. Now with Jazz about to marry her boyfriend, Dylan, Cat has some plans of her own for some light entertainment with one of the more attractive groomsmen in the bridal party. As she was wont to do, however, Cat tripped as she was reaching for a drink and toppled unceremoniously to the ground. One of Dylan's friends, a tall, James Bond type with a sexy deep voice and impossibly green eyes was there to help her up and get her to a chair. He assiduously began helping ice her ankle for three hours during the event. From Cat's perspective, he was a knight in shining armor and not bad to look at either. And while he didn't exactly set her heart on fire, he was everything she could ask for in a prospective mate. But why then was she dreading bringing him -- and her prospective in-laws -- home to meet her dysfunctional family in Illinois?

Whitney Dineen's contemporary humor novel, Relatively Normal, is a sheer delight to read. I loved getting to know Cat Masterton's warm and quirky family and even looked up their family tartan on Google to see the admittedly garish pairings of bright yellow, green and red first-hand. Dineen's story moves fluidly and smoothly, and her characters are so realistic I had to keep reminding myself that Relatively Normal was fiction and not a memoir. I watched as the Mastertons pulled their surprises on their beleaguered daughter and marvelled at the closeness and warmth that was theirs, dysfunctional or not. And I loved wondering whether Cat and Ethan ever would get married while admiring the latest costumes adorning her dad's taxidermied collection of mice.

I've reviewed a number of Dineen's books, including her middle-school book, Wilhelmina and the Willamette Wig Factory, and her memoir, Motherhood Martyrdom and Costco Runs, so I expected to have a grand time reading this offering. If anything, this exceeded my expectations. Relatively Normal is definitely not your normal story about in-laws and holidays -- it's so much more. Relatively Normal is most highly recommended.
Contact Author -