Horse Prayers
Poems From the Prairie
Anna M. Blake
2019 Bronze Medal
106 Pages
Check current price
Poetry - General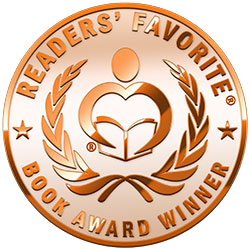 Reviewed by Mamta Madhavan for Readers' Favorite

Horse Prayers: Poems From the Prairie by Anna Blake is a collection of poems and photographs that gives readers a glimpse into the simple beauty that transforms the Colorado prairie. Be it the animals on her farm, the exquisite sunsets, or the daily routine, the poet holds readers captive with her wonderful descriptions and pictures and transports them to the place where life is still simple and the rawness of nature still exists. From the sunsets to the animals to the clear air, the author handles all the subjects associated with the prairie with finesse and elegance.

The poems resonate well with readers and the poet's love for her land, nature, and animals is tangible through the words and pictures. 'Loss' is a poem that reflects the longing of the poet and it gives readers an aesthetic way to look at sunsets and the ending of a day, with a pinch of remorse, and yet it appreciates the 'simple wealth of earth and sky'. It is an achingly beautiful collection for all those who love animals, especially horses, and the collection lingers on the richness and raw beauty that is in abundance in the universe. It is a collection readers will return to again and again - the fresh air of the prairie, the innocence of the animals, the large canvas of nature's daily activities, and the enchanting photographs are real, relatable, and memorable. All the poems in the sections Wolf Moon, Pink Moon, Strawberry Moon, Harvest Moon, Hunter Moon, and Cold Moon will leave readers wanting more.
Tourmaline
Ginger Tran
2019 Silver Medal
148 Pages
Check current price
Poetry - General
Reviewed by Ruffina Oserio for Readers' Favorite

Tourmaline by Ginger Tran is a collection of intimate poems that evoke the journey through change and transformation experienced in the soul of the author, that reflect the nuances and the subtleties of our existence. Diagnosed with borderline personality disorder, the author embraces this reality and uses it to explore the psychological implications of the human experience. The words in each poem come from a secret, sacred place where the author defines their humanity, a questing mind that grabs at the intangible sensations, the movements of the heart, the perceptions of the soul, and the threads that hold their life together and bind them with humanity. The poems explore a variety of themes, most of them with psychological hints — thought processes, personal growth, awareness, reality versus appearances, meaning, art, being human, and many more.

There is a unique beauty in the language; its simplicity is deceptive, masking the depth in thought and meaning. Words are so carefully chosen that they take on a life of their own, contributing to the rhythm and the symbolic character of the poems. One of my favorite poems in this collection is the "self-psychology" which invites the reader to develop a strong sense of awareness of the inner processes associated with the changes taking place within us: "keep reminding yourself/ that it is the unburdening / of your damaged psyche / that now needs to find / its own way / of perceiving reality…" Ginger Tran is a poet of the psyche, endowed with an innate ability to capture details of the human heart. The poems are short, each featuring a thought, a movement, an idea, and it's in their brevity that they become even more enticing and provocative. Tourmaline is indeed a poetic gem for readers looking for poems that are intellectually exciting and heartwarming.
Birnam Wood
El Bosque de Birnam (English and Spanish Edition)
Jose Manuel Cardona, Helene Cardona (translation)
2019 Gold Medal
96 Pages
Check current price
Poetry - General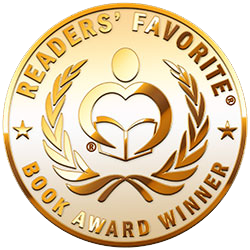 Reviewed by Rich Follett for Readers' Favorite

Birnam Wood by José Manuel Cardona is an elegant, epic, fecund odyssey of lyrical imagery, steeped in time-honored mythic tradition and yet endlessly inventive. Cardona is alternately stentorian and coy – his imagery swells like distant thunder even as it dances. In the truest Shakespearean tradition of using the oxymoron to forge new synaptic pathways, Cardona offers implacable, sublime juxtapositions of language which defy categorization. From Ode to a Young Mariner: "The sea is a bride with open arms/with stout rubber balls for breasts." This perfect union of seemingly unmarriageable images is closely followed by "Handsome men, hard as anchors torn/from the chests of a barbarian god." This is the second sight of a true poet—a true master of incontrovertible word and image pairings which simultaneously sear and expand the brain. Birnam Wood is mind-expanding in the manner of the world's finest literature—an epic adventure in verse, beckoning us to abandon all that we know for the promise a new way of seeing the world.

Birnam Wood by José Manuel Cardona has been lovingly and painstakingly translated from the Spanish by Cardona's daughter Hélène. It is a rare pleasure in the world of poetry to read such an expert and devoted translation. Hélène Cardona's affection for her father and respect for his genius orbit each other in every line. The magical bond between father and daughter is perhaps nowhere better expressed than in her father's words, translated by a poet in her own right: "We arrived and the miracle happened."

José Manuel Cardona's Birnam Wood is a paean to the importance of awe to human survival. With its roots firmly planted in classical mythology, Birnam Wood leaps into the air time and time again and absorbs itself thoroughly in the mystery of returning to earth. Birnam Wood is inexplicably suspended between mortality and immortality; groundedness and blind faith; past and future; courage and fear—it is a song for the ages, fascinating anew with every turn of an eclectic, sirenic page.
Beyond Rock Bottom
A Collection of Poetry
Kara Petrovic
2018 Finalist
187 Pages
Check current price
Poetry - General
Reviewed by Jamie Michele for Readers' Favorite

Beyond Rock Bottom: A Collection of Poetry by Kara Petrovic is a compilation of the author's prose, chronicling some incredibly dark and difficult times in life. There is a cautionary clause as the book begins, a trigger warning for depictions that include suicide, mental illness, and sexual assault. Coincidentally, there is a poem called "Little Triggers," where the author addresses this sensitivity. Petrovic also covers self-harm, gender binary, heartbreak, self-awareness and, finally, absolution and grace. Beyond Rock Bottom is broken into four separate parts: For The Ones That Did Not Love Me (all titled with "On"), For When Love Was Not Enough (all titled with "Of"), For When I Did Not Love Myself (all titled with "Little"), and For Love Itself.

Beyond Rock Bottom by Kara Petrovic is a marvel of rhythmic poetry. The writing is first rate and powerful with verses that, even in their brevity, carry Petrovic's emotion with melodic gravity. There were parts that I went back to and reread over and over, particularly a brilliantly crafted poem to the poet's mother in part three entitled "Little Questions" where Petrovic writes, "that my mother is a woman forged from the iron of the gods; that if I was a storm, my mother was the original hurricane that created me." It's clear that writing brings the author something of a cathartic release. What I didn't expect was for the gift to be extended to me, but that's exactly where I found myself: forging forward with the masterful words of a skilled poet. This is a beautiful book.
Chant of a Million Women
Shirani Rajapakse
2018 Honorable Mention
142 Pages
Check current price
Poetry - General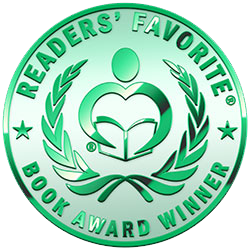 Reviewed by Kimberlee J Benart for Readers' Favorite

Chant of a Million Women by Shirani Rajapakse is a collection of seventy-three free verse poems which touch on raw and sometimes brutal aspects of the female experience. These can be difficult to discuss and even more difficult to express, but she does it masterfully. The poems vary in length and topic, but the subjects and themes, whether inspired by current headlines, ancient texts, or the thousands of years of the human experience in between, are clear and all too recognizable. To many readers, they will be all too personal and painful. Notes at the end explain references to a modern crime victim and characters from ancient Hindu and Greek epics which inspired some of the works.

Chant of a Million Women is correctly classified as poetry about women's issues. No argument there. But in my opinion, it is just as accurately, and perhaps even more pointedly, poetry about men. Not all men, of course. Many good and decent men around the world champion the rights of women, their equal treatment under the law, their education and participation in society, and their respectful treatment in family and work relationships. Rajapakse's poems are clearly aimed at those who don't, and who often justify their exploitation, disrespect and brutality by the attractiveness of their victims. She defiantly reminds them of their hypocrisy. And she sadly reminds us all of the terrible waste of so many lives to hopelessness and despair. "That's why I write, I whisper to the winds." Highly recommended.
Hope Between Heartbeats
Liz Newman
2018 Bronze Medal
106 Pages
Check current price
Poetry - General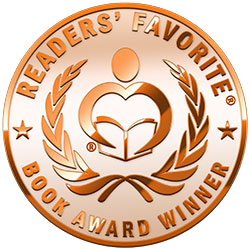 Reviewed by Marie-Hélène Fasquel for Readers' Favorite

Hope Between Heartbeats by Liz Newman is a collection of poems about love and romance. The different poems are divided into four categories: life, love, loss and learning. They also come with a moving dedication (especially the one about "pillars of strength of resilience") and an extremely personal and poignant preface which I cannot but partly quote: "I have always found comfort in the written word […]. It would make me feel like someone finally understood me and that I was going to be okay […]. I started writing my heart onto blank pages, in hopes that someone somewhere might find some comfort or strength in my writing." Well, the author accomplished that with flying colors for sure!

Hope Between Heartbeats by Liz Newman is a first-rate collection of poems which deal with all the major topics of the heart including isolation, chasm, body and soul, following one's own rules, illusion, fading, beauty, mortality… and many more. To top it all, it is not just a collection of poems about similar topics, it is a true opening of the author's heart in a beautiful series of poems. The style and writing generally speaking is delicate, the words are perfectly selected, the syntax is heartrending, and the stylistic devices (alliteration, assonance, rhyme, personification, and so on) help us understand the message better and make this reading a moment of pure delight. That is why I highly recommend this collection. Thank you to the author for sharing such a gem!

I Am A World Of Uncertainties Disguised As A Girl
Nicole Lyons
2018 Bronze Medal
138 Pages
Check current price
Poetry - General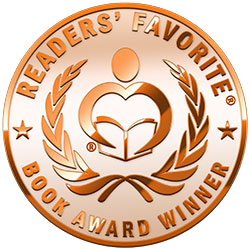 Reviewed by Rosie Malezer for Readers' Favorite

I Am A World Of Uncertainties Disguised As A Girl is an incredible embodiment of emotion, expressed through prose and poetry, and written by Nicole Lyons. The shuddering impact each verse creates in the soul of the reader is profound, dealing in various embattled reactions to situations in life and its complexities. Whether the subject be conveying one's faith, promiscuity, temptations in life or broken hearts, each verse shakes you emotionally, as it reaches inside and tinkers with the many different experiences and aspects of a person's existence.

Never before have I read poetry on such a large scale of extreme raw emotion. I was able to feel and relate to the pain of Nicole Lyons as she expressed so many variances in her life, up to the point of waiting for the impact of death to take place. The violations of a human body and soul were also felt, bringing back some very painful moments in my own life, all of which were expressed so fully in the pages of I Am A World Of Uncertainties Disguised As A Girl. Whether Nicole draws each verse from experience or imagination, the talent which shines through each page is intense, almost to the point of it blinding the reader in a lyrical depiction of pain, heartache, disaster and emotional invasion.

Two poems snagged my interest in particular: Turning Goodbye came across as a final message left on a tombstone or epitaph, whereas Impetus draws upon the raw emotion of a tidal pull. I wholeheartedly recommend I Am A World Of Uncertainties Disguised As A Girl to lovers of poetry over the age of 15 years, and look forward to adding it to my bookshelf at home, filled only with incredible works in literature.

To Build A Home
Hinnah Mian
2018 Silver Medal
154 Pages
Check current price
Poetry - General
Reviewed by Ray Simmons for Readers' Favorite

I don't consider myself a poetry type of guy. Southern man, ex-soldier; poetry just doesn't fit into the self-image I've formed. Having said all that, I enjoyed the heck out of To Build a Home by Hinnah Mian. What's the best way I can put it? This book moved me. From the very first sentence, it moved me. To Build a Home is a mixture of poetry and prose. Hinnah Mian is equally adept with either form. With the skill of a true master, the collection delves into the meaning of family, the painfulness of love, and the courage of a strong, indomitable spirit. The narrative is compelling. The insights are piercing, and the wisdom gained is significant. I like stories, traditionally told stories. But when someone can tell a story in an unconventional way, and I like it as well as a traditionally told tale, I am notably impressed.

There are so many clever phrases and deep thoughts in To Build a Home that it is hard to single out superior examples to write about. For example, "I have studied absence like a theory" appears to be a simple enough, straightforward thought. But the more I thought about this sentence, as I read about a love that was so often a painful experience for the poet, the more I could appreciate the subtle power of Hinnah Mian. The more I could see the depths of her skills. This is someone you have to slow down and appreciate. I am terrible at that, but her words brought me to a complete stop for a while. I like this book. I like this poetry. I may even be in love with this poet.

Poetry and Ponderings
A Journey of Abuse and Healing Through Poetry
Diamante Lavendar
2018 Gold Medal
138 Pages
Check current price
Poetry - General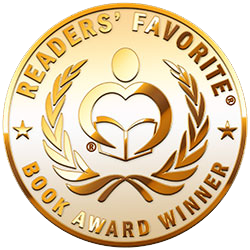 Reviewed by Lisa McCombs for Readers' Favorite

Have you ever felt at peace just by looking at a book cover? The cover is what immediately drew me to Poetry and Ponderings: A Journey of Abuse and Healing Through Poetry by Diamante Lavendar. Before turning to the first poem, this reader knew that Lavendar's words would soothe the soul and demand repetitive readings. "Sometimes, life is a dance. Other times, it's a journey," says poet Diamante Lavendar in her inspirational collection of verse formatted into twenty sections referred to as Enlightened Affirmations and designed according to theme. As Lavendar instructs us to claim a place in society, she reminds us that life has a purpose and that we need to hold that purpose firmly within our sights. Lavendar advises us that "Success is measured by the succession of the little steps you take."

As the poet continues to offer words of encouragement, she also warns the reader of imminent dark clouds in life. "Love to the best of your ability. Give without hope of receiving. Be thankful for even the tiniest blessings. Know that good comes from even the worst circumstances. Realize only then you are in a position to truly live." Diamante Lavendar's work is an inspiration in any of the 122 pages of heartfelt affirmations obviously based on actual life trials. This chap book of both rhyming and free verse lessons in life is a beautifully woven addition to any personal collection as is reflected in these words: "Hard lessons learned are the focal points on the map of life." Lavendar urges the reader to push forward in finding peace.

No Fairy Tale
The Reality Of A Girl Who Wasn't A Princess and Her Poetry
D.L. Finn
2017 Finalist
220 Pages
Check current price
Poetry - General
Reviewed by Chris Fischer for Readers' Favorite

In a unique and creative read by the obviously talented author D.L. Finn, No Fairy Tale: The Reality Of A Girl Who Wasn't A Princess and Her Poetry is a read like none other. A work of non-fiction, autobiographical in nature, the story is actually a re-telling of the author's own life experience, but told in the voice of a fictional princess. The princess wants nothing more than the return of her father, to be reassured of his love for her. But instead she gets a new step family, and some difficult and painful experiences that no one should have to endure. The abuse the princess endures, as well as experiences with addiction and the turmoils of adolescence, are all painfully outlined. Through all of her difficulties, the princess is still somehow able to find hope, and to pull herself out of the misery that has become her family life. This story is one that will stay with a reader for a long time after the book is done, and one that I can easily recommend!

Author D.L. Finn has done an amazing job in providing her readers with a very intimate look into her harrowing youth, but in such a way that I have never seen before. Using the guise of a fictional character to tell one's own personal history was a true stroke of genius, and one that other authors will soon emulate, I have no doubt. The author also brings herself back into the story at the end of No Fairy Tale: The Reality Of A Girl Who Wasn't A Princess and Her Poetry, providing readers with highly personal and moving works of poetry and photographs that will make the story all the more real to them. Many readers will be able to connect with this story, from those who have lost a parent, or come from blended families or from a history of trauma, and they will be able to find inspiration from the life that D.L. Finn has lived. I certainly hope that the very talented author, D.L. Finn, will continue with her work in this area. Her voice is one that deserves to be heard!
Contact Author -