Mary Magdalene Beckons
Join the River of Love
Mercedes Kirkel
2013 Honorable Mention
304 Pages
Check current price
Non-Fiction - Religion/Philosophy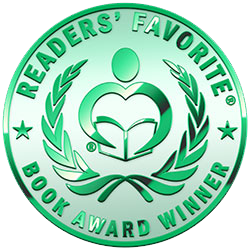 Reviewed By Lia Simitsiadou for Readers' Favorite

"Mary Magdalene Beckons" by Mercedes Kirkel is an outstanding spiritual, self-help book, which is based entirely on the very close contact the author had with Mary Magdalene. Twenty-five channeled messages, followed by comments and the author's personal spiritual journey during this communication with Mary, lead the reader to his very own, personal quest for the Divine Feminine within. We are all called to embrace everything that we had been made to suppress for centuries. First and foremost, we are called on to fully accept and surrender to pain, as this will lead us to the River of Life and the Unity with God, contrary to our tendency to numb it, with its many disastrous consequences. Secondly, Mary encourages us to open our hearts fully and to free it from the bonds imposed upon it by the system and ourselves. When opening our hearts, we are finally able to forgive, to love unconditionally, and to accept our bodies and our sexuality as another means of communing with the Divine. In doing so, we can create a better world for all, a world in whose birth Magdalene will help, as a highly compassionate and loving midwife.

"Mary Magdalene Beckons" is a book that almost called out to me to read; so compelled did I feel by the sight of the title. The process of reading the book itself led my heart to a path of catharsis, of deep purging, to the very depths of my soul. I literally felt God with me at those moments. I felt love and surrender, and forgiveness and an acceptance of myself such as I have never experienced. The knowledge that by simply embracing your Divine Feminine you can reach such profound levels of spiritual liberation is so powerful that it makes this book a must-read for everybody. It comes with my warmest recommendations and my most heartfelt gratitude to the author for sharing this with the world.
The Genesis One Code
Daniel Friedmann
2013 Bronze Medal
214 Pages
Check current price
Non-Fiction - Religion/Philosophy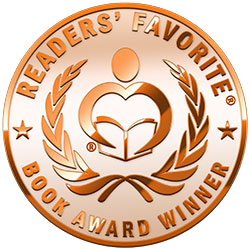 Reviewed By Anne Billings for Readers' Favorite

When a discussion on the origin of the earth comes up most people will have one of these two opinions. There are those who will take the side of science; they believe in the big bang theory and evolution. The other popular belief is that God created heaven, earth and all living things in 6 days and rested on the 7th day. Daniel Friedmann combines parts of the two theories. Friedmann does not attempt to discredit either theory but focuses on how they complement each other. Friendmann takes a look at creation from a unique, logical, and sensible approach.

I enjoyed reading "The Genesis One Code". The book of Genesis has always fascinated me. I truly believe that the foundation for the Christian faith can be found in Genesis. Currently I am teaching a Jr. High Sunday School Class. When I realized they had little Biblical foundation to build on I decided to change my teaching strategy and assist them in a study of Genesis. "The Genesis One Code" and its invaluable information came in at just the right time. I have also visited the Creation Museum in Petersberg, Kentucky, several times. While the museum and Friedmann do not completely agree with each other there are many points where they do agree. "The Genesis One Code" is well-researched. Author Daniel Friedmann has well-documented his sources. His writing style is fine and easy to understand. Mr. Friedmann uses a mathematical formula to "marry" the scientific and the creationist theories. This is a book that needs to be studied as it is being read. It also needs to be pondered on. There will always be those who are unwilling to compromise on their opinion of how heaven, earth and all living things were created. However, Daniel Friedmann offers a rational and reasonable theory. I highly recommend "The Genesis One Code".
One Nation Under Curse
Dr. Richard C. Harris
2012 Silver Medal
256 Pages
Check current price
Non-Fiction - Religion/Philosophy
Reviewed By Jean Brickell for Readers' Favorite

This book is about the infamous KKK, or Ku Klux Klan and it is very informative. I learned more about the organization than I ever knew. The "Curse" which the title of the book refers to is the curse of racism that is handed down through generations and he explains how people who think they are free from racism are still under the influence of our past generations. This man was a member of the Ku Klux Klan and even held the highest office in the state of Indiana while under the age of twenty one. The Klan even had ties to some Christian churches and used Bible "quotes" to their advantage. Mostly the quotes stopped short of the true biblical interpretation. Some were just out of context or actually incorrect. The clan even had chaplains that served the Klans. How this man had his life turned around and worked through his own racism is a very interesting story and is an inspiration to others.

This is a first-hand documentary of the Ku Klux Klan written by a man who not only was a member but was the leader of the Klan in the state of Indiana and this was before he was before twenty one. The amazing turn around of this man's life and his decision to leave the clan and devote his life to Christ was really due to reading the Bible and acknowledging that the Bible was really anti-racist and not what the racist doctrine he had been exposed to tried to teach him.
Signs of Hope
Ways to Survive in an Unfriendly World
Doug Bolton
2012 Finalist
348 Pages
Check current price
Non-Fiction - Religion/Philosophy
Reviewed By Alice DiNizo for Readers' Favorite

"Signs of Hope: Ways to Survive in an Unfriendly World" offers practical help to the Christian, practicing or otherwise, in organized chapters that are well-written and easy to read. Bolton readily admits that he suffered from depression and anxiety to the point where he wasn't functional. Then he turned his life around by returning to a faith that is to be lived 24/7. This, in turn, helped him understand what God's plan was for him in this world. Bolton advises the reader to never stop being angry about what happens in this world, but to turn the world horrors over to a higher power and let peace come into our lives. He discusses bumper stickers, the rapture, and dealing with family in a practical, useful, religious way that the reader will absorb.

"Signs of Hope" will be inspirational for those who desire religion in their lives. The descriptive table of contents at the beginning is fascinating in itself. At the end of every chapter, Bolton has a simple section called "Something to Ponder" which has questions or statements that will encourage quiet thought. The book's formatting is excellent and the appendix of books and religious groups to join at the book's conclusion is extensive and well-organized. Bolton's words of advice to the reader in each chapter are delightful. For instance, he writes, "Never let bad days stay longer than they should." The reader doesn't have to aspire to a more religious attitude to appreciate those words. "Signs of Hope" is a book that should fall into reader's hands everywhere.
Wicca: What's the Real Deal?
Breaking Through the Misconceptions
Dayna Winters
2012 Bronze Medal
176 Pages
Check current price
Non-Fiction - Religion/Philosophy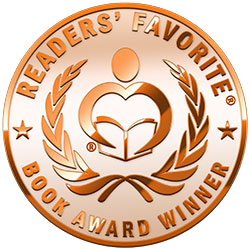 Reviewed By Brenda Ballard for Readers' Favorite

Debunking the myths about Wicca, Magick and all of the related misnomers of the religion, authors Dayna Winters, Patricia Gardner and Angela Kaufman go to great lengths to explain in terms that are easily understood. From the earliest times to present, the reader is guided through traditions, taboos, rituals, spiritual communication, healing and more.

Illustrations aid in visualizing the information being conveyed. Witches, the reader will find, are found in all walks of life; they are professionals, students, members of the family, friends.

The point is made throughout the chapters that Wicca is a religion that many open minded people have embraced and follow; at the same time, many face intolerance and even discrimination. Because of this, a number have chosen to keep their beliefs to themselves to avoid ridicule and even, in some rare cases, hatred from those who do not understand.

The end of the book is filled with great information on additional reading material, an informative glossary, end notes and bibliography. To complete the lesson, the authors have each created a page telling the reader about themselves...quite an impressive trio of biographies, indeed!

What first caught my eye was the beautiful cover art. I found myself focused on each piece of the cover (it is that thought-provoking).

Having zero interaction (to the best of my knowledge, anyway) with the Wicca religion, I found each chapter interesting and educational. My favorite part was the myths and truths. It was fascinating to read the different perspectives, followed by the in depth explanations.

I would highly recommend this book to anyone interested in the religion or perhaps even just curious.
Pilgrims on the Silk Road
A Muslim-Christian Encounter in Khiva
Walter Ratliff CONTEST
2011 Gold Medal
312 Pages
Check current price
Non-Fiction - Religion/Philosophy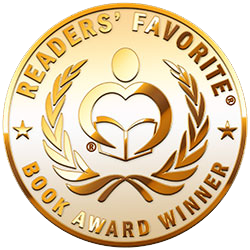 Reviewed By Laurie Gray for Readers' Favorite

Pilgrims on the Silk Road: A Muslim-Christian Encounter in Khiva by Walter R. Ratliff follows the eastern trek of a small group of Mennonites into Central Asia in search of religious and social freedom. Ratliff weaves the personal letters, diaries and publications of the pilgrims themselves, together with an extensive bibliography of sources into a story well worth reading. The historical account begins in the 1840's, about the time Claus Epp, Jr., a controversial leader in the Mennonite community, was born and concludes with the devastation of the Mennonites in Ak Metchet (now part of Uzbekistan) by Stalin and the Soviet Union's collectivization policies in 1935. The epilogue describes how the author accompanied descendents of Claus Epp, Jr. on a return pilgrimage to Ak Metchet in 2007 in search of healing and forgiveness. They discover that the Muslim Uzbeks remember the Mennonites as fine craftsmen, friendly neighbors and a community devoted to peace.

Ratliff tells the tale through a broad 21st century lens that seeks to include both Christian and Muslim perspectives. For those unfamiliar with Central Asian geography and Mennonite history, the story sometimes feels a bit disjointed because the presentation is not strictly chronological. Ratliff occasionally creates dangling threads, but eventually loops back to include them securely in the overall tapestry. The book exposes the underlying tension between individual freedom and a moral society in a way that is particularly relevant today. There are still Christians who, like Claus Epp, Jr., prophesy that the End Times are near, but few uphold a tradition of nonviolence the way the Mennonites have since the 16th century. Pilgrims on a Silk Road demonstrates what can happen when Christians respond to terrorist attacks by Muslims with peaceful resistance rather than equal, exceeding or peremptory force: the Mennonites and Muslims were able to forge a mutually beneficial relationship based on respect. Ironically, it seems the deepest Mennonite wounds were inflicted not by the Muslims or Russians, but by their own internal doctrinal differences and the judgments they pronounced upon each other.
Contact Author -