Mary Magdalene Beckons
Join the River of Love
Mercedes Kirkel
2013 Honorable Mention
304 Pages
Check current price
Non-Fiction - Religion/Philosophy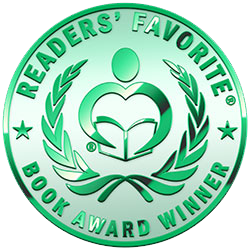 In 2010, Mary Magdalene gave twenty-five extraordinary messages of spiritual instruction to author Mercedes Kirkel. Mary Magdalene Beckons contains the full series of Mary's messages, together with Kirkel's insightful commentary. These universal teachings guide us to:- Awaken our Divine Feminine and Masculine (for men and women)- Experience our body, sexuality, and emotions as pathways to the Divine- Allow pain to take us to God- Understand God as Masculine and Feminine- Free us from judgment and blame- Experience the sacred partnership of the evolved Masculine-Feminine While most books about Mary focus on her life in past times, MARY MAGDALENE BECKONS presents Mary as a wellspring of contemporary wisdom and a shining example of the Sacred Feminine. Whether you're new to Mary Magdalene's teaching and compassion or a longtime admirer of hers, Mary Magdalene Beckons is a gift to the heart.WINNER: Spirituality, Books of the Year AwardWINNER: New Age Book, New Mexico-Arizona Book AwardsWINNER: Body Mind Spirit Book, Southwest Book Design AwardHONORABLE MENTION, Religion/Philosophy Book, Readers Favorite Award ContestFINALIST, Spirituality Book, National Indie Excellence Awards "One of the most profound books of our day." --Flo Aeveia Magdalena, author of "I Remember Union" "MARY MAGDALENE BECKONS offers helpful insights for creating balance and harmony between the Masculine and Feminine within all of us. " —John Gray, author of Men Are from Mars, Women Are from Venus"If you want to hear the real voice of Mary Magdalene, buy this book." —Stuart Wilson and Joanna Prentis, authors of "Power of the Magdalene" and "The Magdalene Version""An uplifting guide to finding our hope and redemption throughout our lives, MARY MAGDALENE BECKONS has a strong and positive message, highly recommended."—Midwest Book Review"Mercedes gives us an intelligent and 'feelingful' Magdalene who can guide us through transformative processes into greater light and deeper love."—Joan Norton, author of "The Mary Magdalene Within" and (with Margaret Starbird) "14 Steps to Awaken the Sacred Feminine""An incredible gift to help those who are going through difficult times. . . . A great deal of insight into … spiritual beliefs." —Seattle Post-Intelligencer Book Review"An outstanding spiritual, self-help book. . . . [Reading the book,] I felt love, surrender, forgiveness, and an acceptance of myself such as I have never experienced. A must-read for everybody." —Readers' Favorite Book Review
The Genesis One Code
Daniel Friedmann
2013 Bronze Medal
214 Pages
Check current price
Non-Fiction - Religion/Philosophy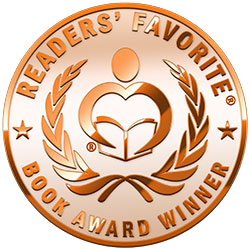 Were the heavens and the earth created 6,000 years ago, as the Bible suggests? Or did the universe expand into existence nearly 14 billion years ago from a spontaneous "Big Bang"? Both dates cannot be right. Or can they? Imagine medieval manuscripts, written some 800 years ago, that could help us decipher Genesis and thereby pinpoint exactly when the universe began - an instant squaring, moreover, with our most up-to-date cosmological theories. Further, suppose these same manuscripts could help us extract from Genesis unequivocal timelines for the development of life on Earth, again precisely as identified by the latest scientific evidence derived from the fossil record. The Genesis One Code carefully examines the relationship between scientific theory and biblical teachings. The book approaches the origins debate from a fresh perspective informed by both scientific and spiritual research. The book demonstrates an alignment between the dates of key events as described in Genesis 1 and 2 with those derived from scientific theory and observation. This alignment provides a compelling perspective deserving of thoughtful consideration.3rd Edition 2017
One Nation Under Curse
Dr. Richard C. Harris
2012 Silver Medal
256 Pages
Check current price
Non-Fiction - Religion/Philosophy
An Ancient Curse hangs over America
The United States needs deliverance from this curse. In fact, it may be hanging over you and your family.
At an early age, Richard Harris fell under the spell of an ancient cures and was enticed to join one of the countrys most infamous secret societies, the Ku Klux Klan. In these pages, you will learn how Richard rose to the top of the organization. Eventually Richard broke free of his terrorism and ended the curse over himself and his family.
You will discover:
New secretes about the founding of America
The inner workings of the highest ranks fo the Ku Klux Klan
The details of a curse which continues to hang over America and how to break it in your life and the lives of your children.
Signs of Hope
Ways to Survive in an Unfriendly World
Doug Bolton
2012 Finalist
348 Pages
Check current price
Non-Fiction - Religion/Philosophy
A survival manual for living in a troubled world, Signs of Hope reaches out to all those who seek answers to questions like, why does God allow bad things to happen, when will I find peace, and what is my purpose in life? This story of author Doug Bolton's journey from extreme despair to a close relationship with God will encourage those who experience anxiety, fear, depression, hopelessness, addiction, self-doubt, and failure. Each chapter begins with grassroots words of wisdom found on bumper stickers and ends with a personal application that points the reader toward spiritual and emotional maturity. Often funny or ironic, Bolton's comparison of real-life challenges with bumper sticker wisdom prompts a stronger, healthier spiritual outlook on life. "Plentiful in wisdom and experience, Signs of Hope: Ways to Survive in an Unfriendly World offers a lifeline to anyone adrift in the challenges of everyday living. Concentrated and easy to apply, Doug Bolton has smoothed the road for the weary traveler with scriptural counsel that touches on the most paramount matters of life." —Chris Coppernoll, author of Screen Play and A Beautiful Fall "We all love a story—especially one that leads us to answers for problems we are struggling with. Doug's book is filled with encouraging and inspiring stories that lead us to God's answers for those personal struggles." —Sally E. Stuart, author of the Christian Writers' Market Guide, stuartmarket.com
Wicca: What's the Real Deal?
Breaking Through the Misconceptions
Dayna Winters
2012 Bronze Medal
176 Pages
Check current price
Non-Fiction - Religion/Philosophy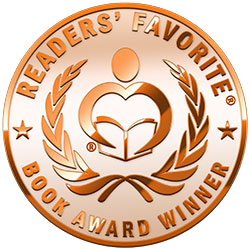 Witches are everywhere! You can find them in your local schools, workplace, or community. They are your friends, colleagues, neighbors, and sometimes family members. But what do you really know about them? Break through your misconceptions with this groundbreaking, comprehensive guide showcasing Wicca and Witchcraft, written in a simple myth/truth format. Three Witches, elders in the pagan community, take on wiccan-related fallacies still present in society today. They invite Wiccans to come out of the broom closet and they encourage understanding of the tenets of Wicca by those just interested in learning about the basics. This book will serve as a tool for parents and family members who seek to appreciate a loved one s religious choices, and it will help those seeking to separate the truth about modern Witchcraft from centuries of misinformation.
Pilgrims on the Silk Road
A Muslim-Christian Encounter in Khiva
Walter Ratliff CONTEST
2011 Gold Medal
312 Pages
Check current price
Non-Fiction - Religion/Philosophy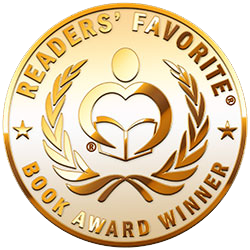 They were seeking religious freedom and the Second Coming of Christ in Central Asia. They found themselves in the care of a Muslim king. During the 1880s, Mennonites from Russia made a treacherous journey to the Silk Road kingdom of Khiva. Both Uzbek and Mennonite history seemed to set the stage for ongoing religious and ethnic discord. Yet their story became an example of friendship and cooperation between Muslims and Christians. Pilgrims on the Silk Road challenges conventional wisdom about the trek to Central Asia and the settlement of Ak Metchet. It shows how the story, long associated with failed End Times prophecies, is being recast in light of new evidence. Pilgrims highlights the role of Ak Metchet as a refuge for those fleeing Soviet oppression, and the continuing influence of the episode more than twelve decades later.
Contact Author -