Spirituality 103 The Forgiveness Code
Finding The Light In Our Shadows
Ivan Figueroa-Otero
2017 Finalist
299 Pages
Check current price
Non-Fiction - General
Reviewed by Romuald Dzemo for Readers' Favorite

Spirituality 103 The Forgiveness Code: Finding The Light in Our Shadows by Ivan Figueroa-Otero is a spiritual masterpiece, a self-help book that will help readers to descend to the very core, to the center, and beginning of their being. When I picked this book up, I felt that I would be reading some tips on how to bring ourselves to forgive people who have hurt us in life, but the core of the book is something else. It is about forgiveness, but forgiveness as an essential element in the spiritual journey that restores, heals, and situates us on the right path towards the mission of our life. In language that is very powerful, lyrical, and suffused with symbolism, the author offers compelling and insightful advice on self-discovery and the path towards compassion and reconciliation with ourselves.

There are very beautiful passages in this book and some undeniable facts. I read this book twice and went back to underline some key passages. One of the expressions that hit home was: "Living, if we go about it with selfishness and lack of awareness of our interdependence with the universal laws and other people, turns into a nightmare of suffering, with brief moments of happiness." But we can change that and re-invent our happiness by walking the path of forgiveness, by understanding how our emotions hurt ourselves. In fact, most of the suffering people experience does not come from outside. It comes from within, when their mind mirrors the hurts and pain they have suffered. But they can set themselves free by choosing to bathe in the light of forgiveness. After reading this book, you'll never look at yourself in the same way and the world, including those around you, will have a new significance in your life. Spirituality 103 The Forgiveness Code: Finding The Light in Our Shadows was the perfect gift I needed.

Eat Like Eve
Irresistible Recipes for Nude Food
Cherry Capri (with Anand and Chef Mason Green)
2016 Finalist
92 Pages
Check current price
Non-Fiction - General
Reviewed by Carla Trueheart for Readers' Favorite

Eat Like Eve by Cherry Capri is a unique cookbook based around raw foods and vegan eating. The cookbook opens with an introduction about "Eve" in the Garden of Eden and how her diet revolved around fresh, raw fruits and vegetables. The theory is that fruits and veggies, when cooked, will lose valuable nutrients, therefore becoming not as nutritious and healthy as they would be if eaten in raw form. The author gives a full account of her connection with raw foods and how she feels better living this lifestyle. Also included in the introduction are some of the ways you can ease into this style of eating, the price of some of the items/supplies used to produce these foods (dehydrator, blender, food processor), and where you can find some of the more unique all-natural foods listed as ingredients throughout the book (agave, raw nuts, specific oils, flax seed, etc.). From there, the cookbook dives right into recipes with raw ingredients, most of the dishes being raw versions of everyday food choices. Included, to list just a few, are chili, chicken nuggets, salads, BBQ sauce, pasta toppings, condiments, curry, French onion soup, and even cheesecake. Basically, most favorite foods are available in raw forms.

As a vegetarian, I appreciated Cherry Capri's approach to this way of eating (and as she says, vegetarians eat more than just salads!). While I do eat cheese and cooked vegetables, I understand her argument that most vegetarians fill up on pastas, breads, and desserts. Because of that, I did find this cookbook interesting enough to give it a try. Easing in with snacks and salads is probably the best way to go about eating raw foods, and as mentioned in Eat Like Eve, even adding little bits of raw foods here and there is a good start. Overall, the cookbook is fun and has a big personality, especially with the author's outlook and personalization. I would recommend the book to vegetarians, health-food lovers, or anyone who wishes to live a healthier lifestyle through raw fruits, nuts, and vegetables.
The Longest Trail
A True Story
Roni McFadden
2016 Gold Medal
332 Pages
Check current price
Non-Fiction - General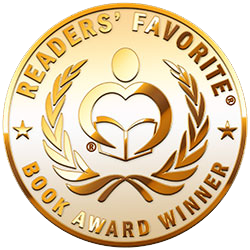 Reviewed by Mamta Madhavan for Readers' Favorite

The Longest Trail: A True Story by Roni McFadden is an interesting memoir where the author shares her love for horses and how her love and respect for the animals change her life. Roni's world had turned upside down after her mother's divorce and the only thing that she had left in her life was her horse, Sparol. Her meeting with a cowboy and his guidance shape Roni's evolution from a 14-year-old girl to a strong woman who knows exactly what she wants from life. Set in the 1960s and 1970s in Southern California, the story is filled with adventure, humor, and sadness.

The book conveys a beautiful message that good always triumphs over bad. Readers will definitely be inspired by Roni's growth from an angry and confused teenager to a mature and confident woman. The book also teaches readers how to love a horse, how to ride, and how to heal oneself. The author's story also has spiritual themes and it is encouraging and inspirational to see her evolution and her growth. The author's writing style is vivid and she pulls readers into the book, making the scenes come alive in front of their eyes. The pictures shared in the book bring readers close to the author and the life she led. Readers will be able to relate to and understand many of Roni's life situations.
Saigon Tease
So, What Did You Do in Nam, Dad?
John Wood
2016 Honorable Mention
288 Pages
Check current price
Non-Fiction - General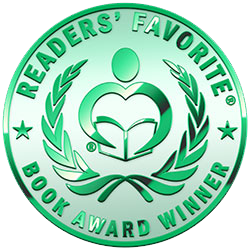 Reviewed by Ryan Jordan for Readers' Favorite

Saigon Tease: So, What Did You Do in Nam, Dad? by John Wood is a memoir about a soldier becoming a man during the Vietnam war. It starts out with setting the stage of the stories that are to follow by introducing us to a kid who joins the army after ruling out the other branches of the military: he doesn't want to be sea-sick, so no navy; he thinks the boot camp and uniforms of the Air Force are both weak; and he can't understand why the marines would brag about being the first ones to land and fight in conflict. From here we see a coming of age tale about a kid becoming a man, including getting on (at least in his mind) the Most Wanted List in a little hamlet and being rescued by a soldier who was clueless as to why he was acting so preposterously.

The playful writing style and personal way in which the author addresses the reader made this volume truly special. The stories were fun and anecdotal, such as when he is planning to enlist and was promised that a stenographer would never be sent to Vietnam as long as the war went on. As soon as his training was over, he was immediately sent to Vietnam. The memoir is about a hapless and blessed person who knows better than to challenge fate and is willing to admit that he's lived a fortunate life. The mistakes are all relatable, as well as the personality, and I think anyone who is interested in memoirs about a soldier's life would count themselves lucky for stumbling across this. Saigon Tease: So, What Did You Do in Nam, Dad? by John Wood is a real winner and a great story.
The Sibold Effect
Beyond Science, History, Ghosts, and the Appalachian Supernatural
John David Miller
2016 Honorable Mention
317 Pages
Check current price
Non-Fiction - General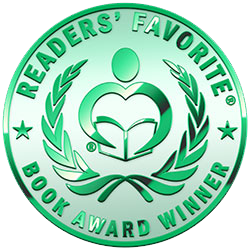 Reviewed by Anna Smith for Readers' Favorite

The Sibold Effect: Beyond Science, History, Ghosts, and the Appalachian Supernatural by John David Miller is a memoir about a seemingly random piece of property in the Appalachian Mountains that the author purchased. But as the author began researching the property, he discovered that he had a connection with the property. His historical research, laid out in The Sibold Effect, connected his family and the property with historical figures like George Washington and important iconic battles in the Revolutionary War and the French and Indian War. But it wasn't just history that John David Miller dug up. During the project's remodel, supernatural events occurred that are also chronicled in this chilling memoir. John David Miller asks, was it all a coincidence? Or was he drawn to this property by some supernatural power that wanted to reconnect him with his family and his history.

The Sibold Effect is an interesting memoir because it is part historical non-fiction and part ghost story. On top of that, John David Miller poses an interesting question about coincidence. Could all of the events that came together have been by chance? And if they weren't random, what power brought them all together? John David Miller presents his argument in a strong, engaging way that is easy to believe. Even if you aren't a believer in ghost stories, it is easy to understand John David Miller's argument. He is obviously very passionate about his belief in history, family, and the supernatural powers that bring them all together. For what purpose...still remains to be seen.
And Then There Were Three
Sixty-Seven Letters to Sasha
Julia G. Fox
2016 Bronze Medal
Kindle Edition
Check current price
Non-Fiction - General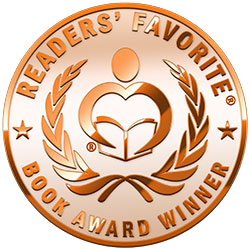 Reviewed by Viga Boland for Readers' Favorite

And Then There Were Three: Sixty-Seven Letters to Sasha by Julia G. Fox is a fascinating book. My fascination lies in both the author's presentation of the material and her style. Rather than take the more traditional, novel-like approach to her memoir of three people in a polyamorous relationship, Julia G. Fox has chosen to present her material in a series of letters to Sasha, one of the principle characters. What I also find fascinating about the style is Julia G. Fox's incredible ability to weave poetry into prose. Many times I found myself stopping to re-read a line or a paragraph for the deeper meaning suggested by the words. And Then There Were Three: Sixty-Seven Letters to Sasha is anything but a simple narrative memoir: it is poetic prose…and it's beautiful.

And Then There Were Three is also intriguing, enlightening and even daringly raw. There will be some readers who will not be able to handle the erotic descriptions Julia G. Fox provides about the sex she enjoys with Sasha, who is gay. They may also be offended, shocked and quite unable to accept that Julia is also married to George, a bi-sexual, and that these three people somehow find a way for a period of time to live, love and have sex with each other, and as a threesome, with no traumatic psychological issues between them. How intriguing! It's a lifestyle that for most people is part of a fantasy to which they could never admit.

The enlightening aspect of And Then There Were Three is also disturbing as we learn how dreadful it is to live in a society so non-accepting of same-sex love. Sasha grew up in and lives in the Ukraine. Under no circumstances does he dare reveal his true sexual leanings. In fact, his need to hide the truth is so important that he actually marries so he won't be found out. What a terribly sad way to live. And Julia G. Fox has so beautifully shared Sasha's sadness…and hers…with us.

I came away from this memoir deeply touched on many levels. If a reader is looking for titillation, there are plenty of other books on polyamory that provide that. If the reader is looking for something that is erotically honest, uniquely poetic and movingly memorable, Julia G. Fox has written And Then There Were Three for them.
Trading Places
Becoming My Mother's Mother, A Daughter's Memoir
Sandra Bullock Smith
2016 Silver Medal
Kindle Edition
Check current price
Non-Fiction - General
Reviewed by Anne-Marie Reynolds for Readers' Favorite

Trading Places: Becoming My Mother's Mother, A Daughter's Memoir by Sandra Bullock Smith is a true story. Sandra finds herself in the position of having to look after her mother, a role reversal she hoped would never happen. Looking after anyone is a challenging process, even more so when it is your own parent. Many people say they could do it, but when faced with the reality they find themselves totally unprepared for what is to come. Sandra takes us through the years that she looked after her mother, years that were hard to bear, but years that she wouldn't give up for anything. She provides us with deep insight into what it takes to care for a parent, the similarities to her own childhood, moments that are sometimes funny, sometimes heartbreaking. This book is not to be missed by anyone who is in the same situation or who may have to make the same choices in the future.

Trading Places: Becoming My Mother's Mother, A Daughter's Memoir by Sandra Bullock Smith is one of the best nonfiction books I have ever read. It made me think about my parents, both in their seventies looking after my granddad in his nineties, and it made me realize just how much they do for him and how much it affects their own lives – not that they would change anything! Sandra made me laugh at times and she made me cry, bringing home a real sense of compassion with plenty of advice for those of us who may be faced with the same in years to come. The photographs gave the book an even more personal touch. The book was written in a way that made it easy to follow and very easy to sink into, a way that makes you know you are not going to put it down until you have finished. I would highly recommend this book to anyone, whether you are looking after your elderly parent or not.
Charity
The Gifts of Giving, Discover the Hidden Benefits of Kindness and Generosity
Garret Biss
2016 Silver Medal
Kindle Edition
Check current price
Non-Fiction - General
Reviewed by Vernita Naylor for Readers' Favorite

Charity comes in different forms, from helping the homeless, being a mentor to children, feeding the hungry, to paying your tithes and offerings to your local church that funds the missions. All of these acts of charity are for the common good. Charity efforts should be seen as the gift of giving either through acts of service or financially. Charity: The Gifts of Giving, Discover the Hidden Benefits of Kindness and Generosity by Garret Biss is a simple audiobook that displays the various types of benefits that charity offers for both the giver and receiver. For the giver, it can offer joy and spiritual enlightenment to know that you have helped someone else in need. For the receiver, it touches on a worthy cause that could not have been satisfied otherwise. Biss wants to encourage more people to give. Biss provides a 10-step action checklist to help you get the ball rolling. "If you don't share the blessings that you receive with others, the universe will stop sharing blessings with you."

Charity: The Gifts of Giving, Discover the Hidden Benefits of Kindness and Generosity by Garret Biss helped me to understand why some people either don't see the value or why they choose not to perform charitable acts. They say charity begins at home, but what this really means is to get outside of yourself and help someone else. Have you noticed that when you are feeling down and you listen to those around you, your woes don't seem as bad after all? This is the same feeling that occurs when you perform an act of charity. Charity can take on a life of its own; it releases a burst of energy, empathy, and excitement like no other. As you give, the universe gives back to you. Garret Biss, thanks for this gift!
Slow Dancing with a Stranger
Lost and Found in the Age of Alzheimer's
Meryl Comer
2015 Gold Medal
240 Pages
Check current price
Non-Fiction - General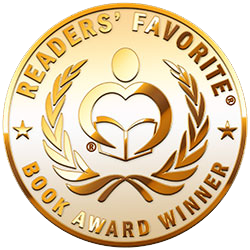 Reviewed by Fiona Ingram for Readers' Favorite

Imagine that your talented, brilliant husband, a renowned scientist and doctor devoted to his patients, starts to exhibit erratic behaviour patterns, becomes aggressive when questioned, and becomes 'someone else?' In Slow Dancing with a Stranger, this is what happened to journalist and author Meryl Comer. It took two years and a painful battery of tests before Harvey Gralnik was diagnosed with early onset Alzheimer's at age fifty-eight. This was a devastating blow to both Harvey and Meryl, and their family and friends. What followed is a nearly twenty-year odyssey of trauma, hardship and tragedy as Harvey declined mentally and physically. After a series of disasters with care homes, Meryl gave up her stellar career to nurse Harvey at home with the help of a team of dedicated care-givers. Another blow fell when her mother, too, was diagnosed with Alzheimer's and also came to live with Meryl. Caring for these two people became the focus of Meryl's existence.

Meryl's book dedication is to her grandchildren, that may their memories last a lifetime. Memories are what we take for granted. When we forget something small and inconsequential, like where we placed our keys, it's nothing. Imagine forgetting everything, even who you are. I was moved as Slow Dancing with a Stranger detailed how Harvey disintegrated from a true Renaissance man—cultured, elegant, educated, gracious, charming and creative—into a shambling shell who might lash out in rage at any minute against his wife and caregivers. As I read, I could hardly believe the horror of what Alzheimer's can do, and there is no cure. The statistics on Alzheimer's are frightening. Every sixty-eight seconds, someone falls victim, but fifty percent are never diagnosed. The disease affects 5.4 million people in the US and 44 million worldwide.

What is clear from reading this harrowing memoir is that the average person has no concept of what it is like to live with and care for someone with Alzheimer's. Forget the sepia tinged idea of a sufferer just having more than a few 'senior moments.' There is no glamour and very little reward in caring for an Alzheimer's sufferer. Meryl's brutally honest account describes a descent into a kind of nightmarish madness, hideous for both the caregiver and the sufferer. Fighting a dread disease is made easier when the patient can fight back, too, along with their family, loved ones and medical team. Imagine when the silent enemy is insidiously eating away at all that one cherishes: one's memories, one's capacity for human behaviour, one's sense of self. Closeness, or intimacy, and shared memories define relationships. When you have no memories, you have no 'you.' The loss of social restraints, the loss of memory and identity, the loss of connection with people they once loved and who love them is painfully and agonisingly described in Meryl's words.

Writing with elegance and simplicity, the author cogently describes a hellish journey that most of us would have given up on, a labour of love beyond what any average person would take on. The author asks and answers many soul searching questions in her book, the most important one being why take on this burden? Was it out of love, duty, or guilt? Perhaps Meryl answers that best with these words: "No one deserves to be forgotten in life because their disease is without hope." This book is a must-read, no matter your age.
Landed On Black
Zach Fortier
2015 Finalist
156 Pages
Check current price
Non-Fiction - General
Reviewed by Anne-Marie Reynolds for Readers' Favorite

Landed on Black by Zach Fortier is a first-hand look at the reality of police work. Zach is a retired American police officer and this is where he recounts a number of situations that he has found himself involved in over the years. It takes years on the job to realize that things aren't always what they seem and that you really can't trust everyone around you, not even your own colleagues. Each year, the number of people you can place your trust in shrinks and you soon start to ask yourself questions about your own sanity because, after all, it can't be everyone around you that isn't right. They can't all be hiding behind another face. This is the truth about police work - it can make you realise just how bad things really are and how much of a toll it can take on you, emotionally and physically, both in your work life and at home. This is the brutal truth about the life of a police officer on the streets.

Landed on Black by Zach Fortier was a rather interesting read. We all read about the life of a police officer, but most of it is fiction. This is the real truth, the real story behind the police you see on the streets every day. I found it an eye opener, a no sugar-coated account of the reality of police life, no holds barred. If you really want to know what it's like to work in law enforcement, read this first. It may put you off but it will definitely give you the heads up on what you are about to face. Good book, nice to see some of the facts laid bare.
Contact Author -