Imperfect Weddings Are Best
Dr. Sherry L. Meinberg
2012 Silver Medal
458 Pages
Check current price
Non-Fiction - General
Expecting wedding perfection is setting oneself up for disaster. Attitude is everything. IMPERFECT WEDDINGS ARE BEST! gives a quick and easy overview of 135 topics, showing the ins-and-outs of how to plan a wedding. This guide is informative, filled with tips and don't-eventhink- of-doing-this admonitions. Dr. Meinberg relates anecdotes from her personal experiences and observations, as well as that of friends. Pay close attention to the information in each vignette, as these examples might save you from costly pitfalls. Know what to expect, and how to respond to the unexpected. A great combination of information and entertainment. For readers who are not themselves planning a wedding, who may have already been there and done that, or are simply interested in the subject, or want a good laugh, there are historical traditions and superstitions to ponder, and over 300 examples to peruse, that are poignant, jaw-dropping, or hysterical. An easy and fun vehicle for learning!
Betting the Earth
How we can still win the biggest gamble of all time
John Charles Kunich
2011 Bronze Medal
416 Pages
Check current price
Non-Fiction - General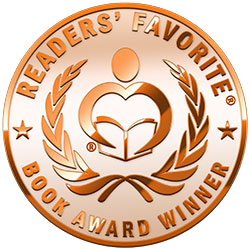 "Betting the Earth explores the uneasy parallels between our contemporary environmental challenges and our national fascination with gambling. How much should we bet on preserving biodiversity? Should we bet more on responding to climate change? where should we place each bet: on federal or state laws, on acquiring public or private preserves, on preventing environmental harms or saving places of special environmental significance? Like it or not, we must make such choices every day, and Betting the Earth helps us to understand how we do so."

Professor John Copeland Nagle, John N. Matthews Chair in Law, University of Notre Dame Law School
The Chicken Came First
William Henry Asti
2011 Silver Medal
278 Pages
Check current price
Non-Fiction - General

"Sustainability is not a buzz-word anymore; it's a matter of survival. Meaningful achievement in sustainability will require significant paradigm shifts in attitudes about how we live, how we consume resources, how we govern ourselves and how we transport people and goods.  Asti's excellent exploration of the issues is a must-read."
-- Subrata Basu, AIA, AICP                                                                                                                                       Miami-Dade County Department of Planning and Zoning
 
 
"Industries, health care, education and others are trying to tread more lightly on our environment.  To achieve sustainability goals our times demand, we must work together to maximize the benefit to our communities.  Asti has always seen the larger picture and encouraged orchestration of diverse initiatives.  The Chicken Came First is full of knowledge, sensitivity, and insights certain to advance the achievement of sustainable communities."
                --Richard Renfro, AIA
                Renfro Design Group, AIA, New York City
The Zen Game
How to Win at the Game of Life Without Selling Your Soul
Nancy Pristine
2011 Honorable Mention
212 Pages
Check current price
Non-Fiction - General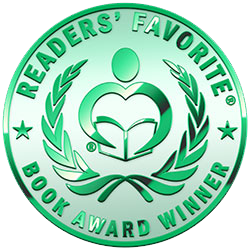 Everyone wants to achieve that priceless quality of happiness and inner calm in a sometimes chaotic world. In The Zen Game, Nancy Pristine explains how to do just that by applying the principles of Buddha's Noble Eightfold Path. ** Pristine, a life coach and neuro-linguistic practitioner, presents practical guidance for the twenty-first century with inspiring real-life stories that will help you see life from a higher, more optimistic perspective. ** The Zen Game will teach you how to "win" at the game of life while still living harmoniously with others, respecting the rules and traditions of society, and improving your relationships. Are you ready to go to the next level?
Once More Into the Breach
A Personal Account: Reliving the History of the Civil War
Mark Brian Swart
2011 Silver Medal
270 Pages
Check current price
Non-Fiction - General
AN INSIDER'S LIVELY BEHIND-THE-SCENES LOOK AT THE FASCINATING WORLD OF CIVIL WAR REENACTING

Real people. Real life. Real history. Real experiences. Mark Brian Swart knows that reenacting is not just what you see on TV. It's a reality all its own; a combination of high emotions, glowing triumphs, tremendous satisfaction, robust humor, always unbeatable camaraderie, and occasionally even a heartache or two. Most reenactors are superb historians, good friends, and excellent "Pards" - even though every once in a while there's a moron or a bonehead in the crowd. Just like real life. Once More Into The Breach lays out - with no strings pulled - the Full Monty of Civil War reenacting so that the reader can find out the actual real-life story behind today's reenacting of the War of the Rebellion. Becoming a Civil War reenactor begins with a little money, a love for history and a calling to preserve it, and finding a club that will take a "Fresh Fish" into its fold. After that, those that do all the "right stuff" are very successful and have one helluva great time. Those that do the "wrong stuff" get awfully lonely out there. Once More Into The Breach takes the reader through the whole chronicle of how Civil War reenactors keep history alive, how they learn and teach the lessons of the Past (and why!), how they have so much fun with some of the finest folks in the world, and the cherished memories that they acquire in the pursuit of preserving one of the most incredible events in American History. And it's a whole lot better than what you sometimes get out there in the other "real life."

Mark Brian Swart has always enjoyed history. He discovered reenacting back in 1998 when he began to explore "living history" as a Civil War soldier. He began keeping a diary in his second year of re-enacting and his thoughtful, amusing and candid comments were the catalyst for Once More into the Breach. Mark has realized that too little is known about re-enacting or about those who work so hard to preserve history and to honor those who died to create it. His book has been written to fill that gap.
Calling All Boomers
Reflect Now Before The Memory Goes!
Randall D. Howard
2009 Silver Medal
158 Pages
Check current price
Non-Fiction - General


The Vietnam War, JFK, Martin Luther King Jr., peace marches, love-ins, and the fusion of blues with jazz....all from a fresh perspective.

he Baby Boomer generation. Who knew what that phrase would come to represent when it was coined? We had the highest standard of living, saw the most advanced technological changes, lived through wars in foreign countries and in our cities' streets, and set musical genres and fashion trends that some of us would like to forget. We were invincible. This book revisits those times, bringing back the pride of what we did right, and making plans to improve what we could have done better. Unabashedly, I now present these events with a remorse that I personally didn't find Jesus Christ until later in life.
Sue's Nightmare
Dean Roberts
2009 Gold Medal
128 Pages
Check current price
Non-Fiction - General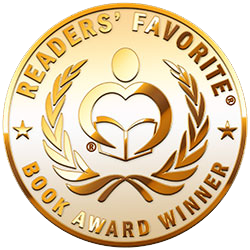 A Mistaken Diagnosis. A Bungled Medical Treatment. And a Husband who Refuses to Keep Silent.

What if medical professionals who were supposed to make you well instead pumped dozens of drugs into you with little rhyme or reason?

That's what happened to Sue Roberts, after suffering a debilitating fall at a pleasant Friday-evening dinner party. Sue's Nightmare, written by her husband Dean, chronicles the 20-month ordeal that followed, filled with incompetent doctors, unthinking bureaucracies-and the search for truth driven by unyielding love.

Told through a mixture of traditional narrative and intimate diary-type entries, Sue's Nightmare shows what happens when doctors reject common sense for expediency's sake. In Sue's case, an obviously mistaken lab result convinced medical staff she was an alcoholic, resulting in prescriptions for a slew of unneeded pharmaceuticals. Despite Dean Roberts' pleas, doctors continued to force the drugs, and the side effects contributed to a declining quality of life as Sue suddenly confronted her biggest and most unexpected medical challenge yet.

Sue's Nightmare is about the perils of a health care system that fails to put patient interests first, and a legal system that restricts monetary awards for winning lawsuits to seek redress. But it's also one couple's enduring love story amid the grief, and a husband's kept promise to his dying wife.
Contact Author -