The Longest Trail
A True Story
Roni McFadden
2016 Gold Medal
332 Pages
Check current price
Non-Fiction - General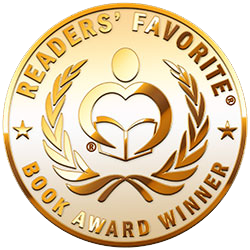 Reviewed by Mamta Madhavan for Readers' Favorite

The Longest Trail: A True Story by Roni McFadden is an interesting memoir where the author shares her love for horses and how her love and respect for the animals change her life. Roni's world had turned upside down after her mother's divorce and the only thing that she had left in her life was her horse, Sparol. Her meeting with a cowboy and his guidance shape Roni's evolution from a 14-year-old girl to a strong woman who knows exactly what she wants from life. Set in the 1960s and 1970s in Southern California, the story is filled with adventure, humor, and sadness.

The book conveys a beautiful message that good always triumphs over bad. Readers will definitely be inspired by Roni's growth from an angry and confused teenager to a mature and confident woman. The book also teaches readers how to love a horse, how to ride, and how to heal oneself. The author's story also has spiritual themes and it is encouraging and inspirational to see her evolution and her growth. The author's writing style is vivid and she pulls readers into the book, making the scenes come alive in front of their eyes. The pictures shared in the book bring readers close to the author and the life she led. Readers will be able to relate to and understand many of Roni's life situations.
Landed On Black
Zach Fortier
2015 Finalist
156 Pages
Check current price
Non-Fiction - General
Reviewed by Anne-Marie Reynolds for Readers' Favorite

Landed on Black by Zach Fortier is a first-hand look at the reality of police work. Zach is a retired American police officer and this is where he recounts a number of situations that he has found himself involved in over the years. It takes years on the job to realize that things aren't always what they seem and that you really can't trust everyone around you, not even your own colleagues. Each year, the number of people you can place your trust in shrinks and you soon start to ask yourself questions about your own sanity because, after all, it can't be everyone around you that isn't right. They can't all be hiding behind another face. This is the truth about police work - it can make you realise just how bad things really are and how much of a toll it can take on you, emotionally and physically, both in your work life and at home. This is the brutal truth about the life of a police officer on the streets.

Landed on Black by Zach Fortier was a rather interesting read. We all read about the life of a police officer, but most of it is fiction. This is the real truth, the real story behind the police you see on the streets every day. I found it an eye opener, a no sugar-coated account of the reality of police life, no holds barred. If you really want to know what it's like to work in law enforcement, read this first. It may put you off but it will definitely give you the heads up on what you are about to face. Good book, nice to see some of the facts laid bare.
Game-Day Youth
Learning Football's Lingo
Suzy Beamer Bohnert
2015 Honorable Mention
124 Pages
Check current price
Non-Fiction - General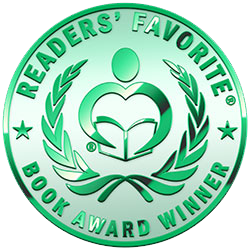 Reviewed by Roy T. James for Readers' Favorite

Game-Day Youth: Learning Football's Lingo by Suzy Beamer Bohnert, with the help of simple text, clear illustrations of the field and its markings, drawings of where the players play on the field, and pictures of the official's signals, explains the questions of playing football, the players and positions, basic rules, various techniques, and the meaning of football words. The book begins with a quick introduction to professional football and its history, describes the football field, the equipment, the players and their positions, and officials in detail. This is followed by a discussion on the rules of the game, the skills necessary for a player, as well as the formations, both for offense and defense. A concise dictionary of football terms is included in this book, with illustrations wherever necessary.

Game-Day Youth: Learning Football's Lingo by Suzy Beamer Bohnert is a book for all types of enthusiasts. Whether you recently signed up for the football team, watch a brother or sister play, or want to learn more about the game, this book is custom made for you. All the essentials of learning the game, as well as playing the game well, are included. With the dictionary added to its pages, this book can act as a complete manual for anyone interested in picking up or continuing with the game. Helpful illustrations are provided in many places for easy and quick understanding. A detailed table of contents and an equally good index placed at the end enhance this book's suitability as a reference.
Justify Thin
Renae Da Grava
2015 Bronze Medal
224 Pages
Check current price
Non-Fiction - General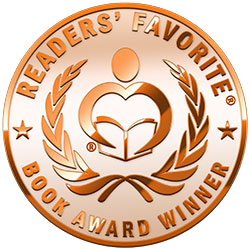 Reviewed by Mamta Madhavan for Readers' Favorite

Justify Thin by Renae Da Grava is a helpful and useful guide on a relevant topic that is of major concern nowadays - weight reduction. The author motivates readers with her honest perspective on the topic and gives them the much required boost to live a healthy and thin lifestyle. The author's personal experiences make readers connect with the book and help them become thin or maintain their already slim figures. It is a refreshing guide and gives readers a lot of strength and guidance in chalking out their weight reduction program which is not based on any diet pills or staying away from food.

I found the book extremely useful and the tips and advice given by the author can be used over the course of one's lifetime. The book trains you to be truthful and real, make a mind-body connection, customize your diet and make necessary adjustments that will keep you in the game for necessary weight management. The training worksheets are useful and will help readers to plan, adapt and work out the strategies suitable to them and their lives.

The author has approached this topic with a very fresh outlook and she encourages readers to live with passion by getting rid of their negative thoughts. The author covers all weight related topics extensively and with a lot of clarity. It is a well-researched book that will empower readers to construct their own schedule for a healthier lifestyle.
Hollywood Clown
An inside look into the competitive and political world of children's birthday parties of Hollywood's rich and famous
Jason Lassen
2015 Silver Medal
254 Pages
Check current price
Non-Fiction - General
Reviewed by Roy T. James for Readers' Favorite

Hollywood Clown by Jason Lassen begins with a birthday party, with the author in the company of Robert De Niro, whose son's birthday is the celebration. After lengthy preparation about the games to play, costumes to wear and styles to conduct, the author find himself in the center of children's parties of high society, and conducts party after party, keeping the children and the adults always entertained. Some of them say in the beginning itself, "I don't care what you do; just make sure you keep the kids upstairs so they don't bother the adults." Sometimes the mess created becomes too much and the 'entertainer' himself will be forced to clear up, with little help from the host.

Hollywood Clown by Jason Lassen is a commentary on the difficulties a costumed entertainer has to undergo to turn himself into an attraction at any gathering, while making the costume and the man behind the costume retain an enigmatic appeal for kids. The many and varied tricks one has to use to achieve this, devising new ways to keep the children at bay while keeping their parents largely undisturbed, all the while seeing that the party does not cross the limits of decent behavior, adds certain challenges to this, making it into a serious affair. The fun and enjoyment of the kids, the unexpected, sometimes shocking demands from the children, especially when in the robes of Santa Claus, and the reactions of relief from those grown ups turn this into a good read.
Slow Dancing with a Stranger
Lost and Found in the Age of Alzheimer's
Meryl Comer
2015 Gold Medal
240 Pages
Check current price
Non-Fiction - General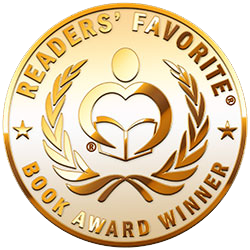 Reviewed by Fiona Ingram for Readers' Favorite

Imagine that your talented, brilliant husband, a renowned scientist and doctor devoted to his patients, starts to exhibit erratic behaviour patterns, becomes aggressive when questioned, and becomes 'someone else?' In Slow Dancing with a Stranger, this is what happened to journalist and author Meryl Comer. It took two years and a painful battery of tests before Harvey Gralnik was diagnosed with early onset Alzheimer's at age fifty-eight. This was a devastating blow to both Harvey and Meryl, and their family and friends. What followed is a nearly twenty-year odyssey of trauma, hardship and tragedy as Harvey declined mentally and physically. After a series of disasters with care homes, Meryl gave up her stellar career to nurse Harvey at home with the help of a team of dedicated care-givers. Another blow fell when her mother, too, was diagnosed with Alzheimer's and also came to live with Meryl. Caring for these two people became the focus of Meryl's existence.

Meryl's book dedication is to her grandchildren, that may their memories last a lifetime. Memories are what we take for granted. When we forget something small and inconsequential, like where we placed our keys, it's nothing. Imagine forgetting everything, even who you are. I was moved as Slow Dancing with a Stranger detailed how Harvey disintegrated from a true Renaissance man—cultured, elegant, educated, gracious, charming and creative—into a shambling shell who might lash out in rage at any minute against his wife and caregivers. As I read, I could hardly believe the horror of what Alzheimer's can do, and there is no cure. The statistics on Alzheimer's are frightening. Every sixty-eight seconds, someone falls victim, but fifty percent are never diagnosed. The disease affects 5.4 million people in the US and 44 million worldwide.

What is clear from reading this harrowing memoir is that the average person has no concept of what it is like to live with and care for someone with Alzheimer's. Forget the sepia tinged idea of a sufferer just having more than a few 'senior moments.' There is no glamour and very little reward in caring for an Alzheimer's sufferer. Meryl's brutally honest account describes a descent into a kind of nightmarish madness, hideous for both the caregiver and the sufferer. Fighting a dread disease is made easier when the patient can fight back, too, along with their family, loved ones and medical team. Imagine when the silent enemy is insidiously eating away at all that one cherishes: one's memories, one's capacity for human behaviour, one's sense of self. Closeness, or intimacy, and shared memories define relationships. When you have no memories, you have no 'you.' The loss of social restraints, the loss of memory and identity, the loss of connection with people they once loved and who love them is painfully and agonisingly described in Meryl's words.

Writing with elegance and simplicity, the author cogently describes a hellish journey that most of us would have given up on, a labour of love beyond what any average person would take on. The author asks and answers many soul searching questions in her book, the most important one being why take on this burden? Was it out of love, duty, or guilt? Perhaps Meryl answers that best with these words: "No one deserves to be forgotten in life because their disease is without hope." This book is a must-read, no matter your age.
My Letter to Fear
Essays on life, love and the search for Prince Charming
Ms. Patricia L Steffy
2014 Finalist
154 Pages
Check current price
Non-Fiction - General
Reviewed by Faridah Nassozi for Readers' Favorite

My Letter to Fear: Essays on Life, Love and the Search for Prince Charming is a nonfiction book in which Patricia Steffy compares the goals and expectations of women she interviewed, as well as her own, with reality. She looks at the different expectations she has had through life and what the actual outcomes have been. Each chapter of the book looks at a different chapter/event through which she delivers different messages on life. Through these chapters/letters, she talks about things like how giving in to fear holds us back from achieving greatness, the importance of self discovery, taking the first step, preparing for your next step, self-doubt and how it impacts our lives, believing in yourself, realizing that you deserve better, effects of living in denial, not being afraid to let the person inside us come out and shine, and many other important life challenges and lessons.

My Letter to Fear is no ordinary memoir. It is the work of a hilarious author who takes you through the different chapters of life as she reflects on life expectations and delivers vital life lessons; giving you her interesting and sometimes bizarre perspective on life. The unique writing style and tone of the book make for an engaging reading experience as you move from one chapter to another, each chapter giving you a look into a different important aspect of the lives of the women interviewed, as well as Steffy's, and delivering a different message each time. I absolutely loved reading the book as I moved from one hilarious chapter to the next.
The Adventure of I
A Journey to the Centre of Your Reality
Tania Kotsos
2014 Gold Medal
294 Pages
Check current price
Non-Fiction - General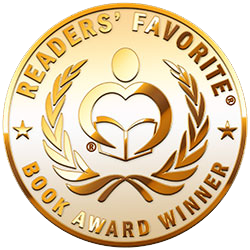 Reviewed by Anne Boling for Readers' Favorite

The Adventure of I: A Journey to the Centre of Your Reality is not a quick or light read. Author Tania Kotsos was inspired to write this book by the inscription on the Ancient Temple of Apollo: "Know Thyself." The author stresses the need to know the Real You, the "part of you that is eternal, immortal, and unchanging." If you know the Real You, you will have the "power to create the life you desire and become the master of your experience." The author believes this power is what makes us different from other animals. Humans have what I call free will (the author uses the term Freedom of Choice). For your mind's power to be effective you must have self-awareness. Author Kotsos based her thesis on the Top-Down-Living theory "which is to direct your life from higher degrees of self-aware consciousness, which at its height, is your Real Self."

The Adventure of I could be one of the most important books you ever read. It opens readers up to a new way of thinking and an abundance of untapped power. This is not a power we can control or increase; it already exists within us but, like most things, if we do not know about it, it cannot be utilized. It is something we must discover. The author appears to have done a great deal of research and explains the topics so the layperson can easily understand them. There is so much more to this book than I can possibly cover in one short review, so I highly recommend you pick up a copy today.
Your Ultimate Life Plan
How to Deeply Transform Your Everyday Experience and Create Changes That Last
Dr. Jennifer Howard
2013 Gold Medal
Kindle Edition
Check current price
Non-Fiction - General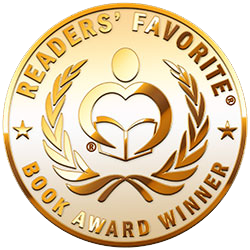 Reviewed by Jack Magnus for Readers' Favorite

In Your Ultimate Life Plan: How to Deeply Transform Your Everyday Experience and Create Changes That Last, Dr. Jennifer Howard sets out a program for those who are seeking something better in their lives. Her approach is the result of her own twenty-year search for enlightenment and healing. Howard is a psychotherapist who has also studied religious mysticism and philosophy. She brings this wealth of wisdom to play in a series of lessons on how to access and work with those things which hamper your spiritual progress; and how to achieve lasting healing and fulfillment. Her chapters are arranged as progressive lessons with study guides in the form of question work and guided meditations. Howard also has a website filled with additional resources for further study.

Dr. Jennifer Howard's self-help book is an impressive guide to healing both on your own or with the help of a professional, be it a psychotherapist or spiritual adviser. While I had some problems working through the first few chapters and felt it necessary to reread them in order to get the gist of her message, I found my tenacity to be well-rewarded. Howard's approach is multi-cultural and accessible to anyone who is interested to being more than they are or is wondering if that's all there is. She shows you how to gently probe at childhood trauma and hurt and start the healing process, including understanding why that hurt happened in the first place.

Howard cautions that one be wary of quick fixes and to expect that healing will be a lengthy and protracted process -- but one that is infinitely rewarding and that starts as you read and work with the concepts and guidance she shares with you. This is not your typical 10-minute guide to happiness; it's much more than that and well worth the effort.
Before Terror Strikes
Learn the Tactical Mindsets and Skillsets Necessary to Survive a Terrorist Event Before It Occurs
William Michael Seddon Sr.
2013 Honorable Mention
Kindle Edition
Check current price
Non-Fiction - General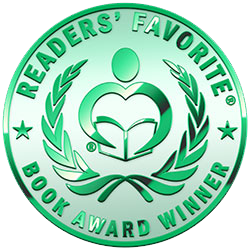 Reviewed by Martina Svyantek for Readers' Favorite

With all of the violent events occurring across the world, William Michael Seddon Sr. offers readers a helpful guide on how to react and survive a terrorist event in "Before Terror Strikes." This well-outlined book covers different factors to consider in potentially life-threatening situations, as well as what forms those situations might take. The beginning of the book puts the reader into different mindsets – that of the unobservant herd member and that of an alert observer, asking, "Which do you choose to be?" The skill sets discussed are also vitally important to remaining aware of threats and what individuals can do to be less of a target. The handy list of recommended items for a "GO-BAG" might be considered cumbersome, but each is an effective tool to use in case one has to leave an area at a moment's notice. The skill sets that readers are advised to enhance are those of evasive maneuvers and situational awareness, keeping in mind that these are merely tools that need to be correctly used to be effective.

Though this book does not deal with simple, easy-to-plan-for events, it does offer guidance on making tactical decisions in crisis situations. And, to be quite honest, it was refreshing to have the book's tone to be one of preparation, not solution; I would be highly skeptical of any book offering all the answers on safety during a terrorist event. The few suggestions on how to keep calm and carry on while making tactical choices are very helpful.
Contact Author -