Before Terror Strikes
Learn the Tactical Mindsets and Skillsets Necessary to Survive a Terrorist Event Before It Occurs
William Michael Seddon Sr.
2013 Honorable Mention
166 Pages
Check current price
Non-Fiction - General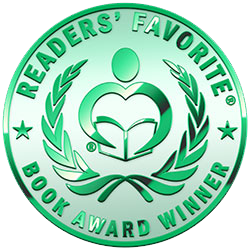 2013 Reader's Favorite International Book Award and 2014 Reader Views Reviewers Choice Award Winner: BEFORE TERROR STRIKES: LEARN THE TACTICAL MINDSETS AND SKILLSETS NECESSARY TO SURVIVE A TERRORIST EVENT BEFORE IT OCCURS is an insightful book that will be more likely, as opposed to less likely to keep you and your family alive while living in the era of terror. It is a wise resource that focuses on mitigating the risk of becoming a victim; a precise travel book that teaches you and your family how to develop tactical mindsets and skillsets, and anyone from an average citizen to an elite trained professional how to prevent, escape or defend against terrorist attacks while traveling in a civilized society. It teaches how not to be a passive "frozen-up" victim of the terrorist attack and survive by knowing how to act and react in many life-threatening situations while traveling in any city.

What would you do if you found yourself in the parking lot and you started taking sniper fire? Or during Christmas holiday season you are shopping in a crowded mall, and someone begins spraying automatic weapons fire... Or you are picking up your luggage in a baggage claim area in the airport, and someone starts throwing hand grenades... What would you do? If you have never thought these and other similar scenarios through, you are most likely to react with recklessness by endangering yourself and all those around you, to freeze-up and become a helpless victim awaiting rescue. However, these eventual possibilities can be prevented by learning and applying the mindsets and skillsets this book teaches. Using this book as a self-help tactical training manual will allow you and your family to be among those who are less likely to get seriously hurt or killed in a life-threatening terror attack.

Terrorist proverb states, "Why hunt a tiger when there are many sheep to be had." Would you rather be a tiger or a sheep? Learning and applying the anti-terrorism and counterterrorism mindsets and skillsets will provide the opportunity for you and your family to tactically change by becoming a "hard target/tiger", rather than being a "soft target/sheep". Understand that terrorists only fear, respect and submit to one thing, a force stronger than them. Terrorists continue to regroup, adjust their tactics and realign their strategies as they set out to hunt "sheep".

Most people think that this life threatening social problem can be solved by just ignoring it, and therefore those people are living in the following three states: (1) State of Denial, believing that this will not or cannot happen to them or their family; (2) State of Ignorance, thinking that this happens elsewhere or something they hear on the news; (3) State of "La La Land", a pre-9/11 mindset of innocent magical thinking where one lives with a false sense of security in a protective "bubble". If one lives in any of these states, they are more likely to become a victim of a terrorist attack.

This book will become an invaluable time tested investment since it is condensed with tactical knowledge that will easily transition an untrained public thinking mind into a well trained military tactical thinking mind, something that terrorists fear: a civilian population trained to think and posture like "tigers", thus eliminating their opportunity for targeting "soft targets/sheep", protecting you and your family from becoming victims of their attacks. You and your family can beat these coward terrorists at their own game by becoming tactically wise and outfoxing their tactics, that will make you less likely to become their victim!
The 4-1-1 on Surviving Teenhood
Essential Tips for Parents: Teenage Temptations; Teachable Moments; and More!
Michele Sfakianos
2013 Bronze Medal
136 Pages
Check current price
Non-Fiction - General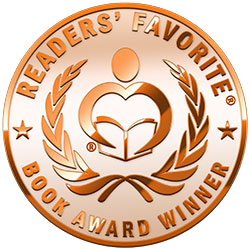 When I say the word teenager what comes to mind? If you are like most people, the words rebellion, trouble, and stubborn come to mind. You might also think: drugs, crime, pregnancy, peer pressure, sex, puberty, driving, attitudes, relationships, irresponsible, and messy. Those about to go through the teen years might think: independence, first job, fun, sports, adventure, dating, invincible, and driving. It is time to change the way adults see teenagers. Teens today are faced with drugs, teen pregnancy, texting or sexting, alcohol, peer pressure, bullying, and other dangers. Why do our teens use drugs and alcohol, gamble, or fall prey to other destructive behaviors such as eating disorders or cutting? We will walk through these and other scenarios, and I will offer guidance on how to get through it. We take our children through childhood, into teenhood, and then onto adulthood. Remember: if you go into the adventure together, you will come out of it together.
Silent Voices
A true story of one family's tragedy and journey toward acceptance, grace and forgiveness
Debbie Nau Redmond
2013 Silver Medal
240 Pages
Check current price
Non-Fiction - General
"It was Thursday, September 29th, and I woke up completely exhausted. The sun was shining but if felt gloomy to me. I hadn't had much sleep the last week. My family was experiencing a tsunami of turmoil and confusion, and we were so drained from facing the threat of violence. I felt sick to my stomach, not like the flu, but like you know in your heart that something is terribly wrong…" What was terribly wrong would be an average American family struck with a blow so fierce that it would change them forever. An illness gone untreated, desperate pleas for help that would never come, and a devastating consequences that would leave everyone involved grief-stricken and stunned. Silent Voices is a suspenseful and heartfelt saga about a family faced with tragic consequences. Desperate for answers, they would be left to lie in wait for the inevitable. A son's decent into darkness and delusional rage would send him into a rampage that would shake a family and community to its core. Silent Voices will pull you into an emotionally gripping story of one family's plight to save their son and endure the ultimate betrayal. It's a story of love, forgiveness and commitment to family that must be told to give "voice" to those silenced that terrible day.
Headknockers
Jimmy Manteris
2012 Honorable Mention
118 Pages
Check current price
Non-Fiction - General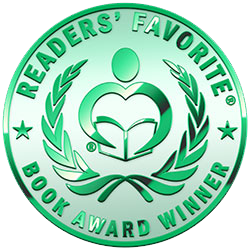 "Come Ashore and Be Clubbed!" If that's an invitation that catches your attention - then this is the book for you! Headknockers is a fascinating discussion of all types of clubs, from simple truncheons to metal maces and elaborate ceremonial weapons. Full of specialized knowledge and history, this richly detailed study is equally valuable to the seasoned weapons collector, or anyone who is intrigued by the development of weaponry and its uses in society. While there are many books available about daggers, knives, guns, and swords, Headknockers fills a unique niche in weapons information. Enjoy your journey - but watch out when you get to Fiji. If you hear "Haere mai ki uta kia patua," you might not want to go ashore after all!
Imperfect Weddings Are Best
Dr. Sherry L. Meinberg
2012 Silver Medal
458 Pages
Check current price
Non-Fiction - General
Expecting wedding perfection is setting oneself up for disaster. Attitude is everything. IMPERFECT WEDDINGS ARE BEST! gives a quick and easy overview of 135 topics, showing the ins-and-outs of how to plan a wedding. This guide is informative, filled with tips and don't-eventhink- of-doing-this admonitions. Dr. Meinberg relates anecdotes from her personal experiences and observations, as well as that of friends. Pay close attention to the information in each vignette, as these examples might save you from costly pitfalls. Know what to expect, and how to respond to the unexpected. A great combination of information and entertainment. For readers who are not themselves planning a wedding, who may have already been there and done that, or are simply interested in the subject, or want a good laugh, there are historical traditions and superstitions to ponder, and over 300 examples to peruse, that are poignant, jaw-dropping, or hysterical. An easy and fun vehicle for learning!
Wishing You
Dr. Lauren Nappen
2012 Bronze Medal
56 Pages
Check current price
Non-Fiction - General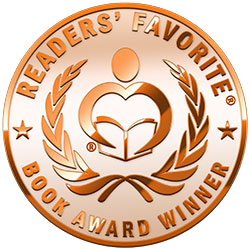 Winner International Book Awards Best Spiritual Gift Book
International Book Award Finalist Best Inspirational Spiritual Book
Los Angeles Book Festival Honorable Mention-Best Spiritual Book
To experience freedom, to know peace, to be content; these are the wishes of the Soul. Each wish is a way of awakening, a way of encouraging you to spread your wings and fly right into the heart of Spirit.
Betting the Earth
How we can still win the biggest gamble of all time
John Charles Kunich
2011 Bronze Medal
416 Pages
Check current price
Non-Fiction - General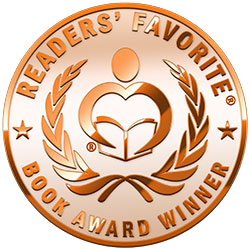 "Betting the Earth explores the uneasy parallels between our contemporary environmental challenges and our national fascination with gambling. How much should we bet on preserving biodiversity? Should we bet more on responding to climate change? where should we place each bet: on federal or state laws, on acquiring public or private preserves, on preventing environmental harms or saving places of special environmental significance? Like it or not, we must make such choices every day, and Betting the Earth helps us to understand how we do so."

Professor John Copeland Nagle, John N. Matthews Chair in Law, University of Notre Dame Law School
The Chicken Came First
William Henry Asti
2011 Silver Medal
278 Pages
Check current price
Non-Fiction - General

"Sustainability is not a buzz-word anymore; it's a matter of survival. Meaningful achievement in sustainability will require significant paradigm shifts in attitudes about how we live, how we consume resources, how we govern ourselves and how we transport people and goods.  Asti's excellent exploration of the issues is a must-read."
-- Subrata Basu, AIA, AICP                                                                                                                                       Miami-Dade County Department of Planning and Zoning
 
 
"Industries, health care, education and others are trying to tread more lightly on our environment.  To achieve sustainability goals our times demand, we must work together to maximize the benefit to our communities.  Asti has always seen the larger picture and encouraged orchestration of diverse initiatives.  The Chicken Came First is full of knowledge, sensitivity, and insights certain to advance the achievement of sustainable communities."
                --Richard Renfro, AIA
                Renfro Design Group, AIA, New York City
The Zen Game
How to Win at the Game of Life Without Selling Your Soul
Nancy Pristine
2011 Honorable Mention
212 Pages
Check current price
Non-Fiction - General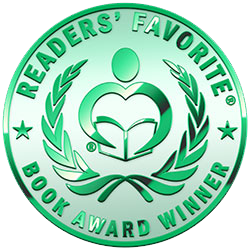 Everyone wants to achieve that priceless quality of happiness and inner calm in a sometimes chaotic world. In The Zen Game, Nancy Pristine explains how to do just that by applying the principles of Buddha's Noble Eightfold Path. ** Pristine, a life coach and neuro-linguistic practitioner, presents practical guidance for the twenty-first century with inspiring real-life stories that will help you see life from a higher, more optimistic perspective. ** The Zen Game will teach you how to "win" at the game of life while still living harmoniously with others, respecting the rules and traditions of society, and improving your relationships. Are you ready to go to the next level?
Once More Into the Breach
A Personal Account: Reliving the History of the Civil War
Mark Brian Swart
2011 Silver Medal
270 Pages
Check current price
Non-Fiction - General
AN INSIDER'S LIVELY BEHIND-THE-SCENES LOOK AT THE FASCINATING WORLD OF CIVIL WAR REENACTING

Real people. Real life. Real history. Real experiences. Mark Brian Swart knows that reenacting is not just what you see on TV. It's a reality all its own; a combination of high emotions, glowing triumphs, tremendous satisfaction, robust humor, always unbeatable camaraderie, and occasionally even a heartache or two. Most reenactors are superb historians, good friends, and excellent "Pards" - even though every once in a while there's a moron or a bonehead in the crowd. Just like real life. Once More Into The Breach lays out - with no strings pulled - the Full Monty of Civil War reenacting so that the reader can find out the actual real-life story behind today's reenacting of the War of the Rebellion. Becoming a Civil War reenactor begins with a little money, a love for history and a calling to preserve it, and finding a club that will take a "Fresh Fish" into its fold. After that, those that do all the "right stuff" are very successful and have one helluva great time. Those that do the "wrong stuff" get awfully lonely out there. Once More Into The Breach takes the reader through the whole chronicle of how Civil War reenactors keep history alive, how they learn and teach the lessons of the Past (and why!), how they have so much fun with some of the finest folks in the world, and the cherished memories that they acquire in the pursuit of preserving one of the most incredible events in American History. And it's a whole lot better than what you sometimes get out there in the other "real life."

Mark Brian Swart has always enjoyed history. He discovered reenacting back in 1998 when he began to explore "living history" as a Civil War soldier. He began keeping a diary in his second year of re-enacting and his thoughtful, amusing and candid comments were the catalyst for Once More into the Breach. Mark has realized that too little is known about re-enacting or about those who work so hard to preserve history and to honor those who died to create it. His book has been written to fill that gap.
Contact Author -