Exit the Maze
One Addiction, One Cause, One Cure
Dr. Donna Marks
2021 Gold Medal
210 Pages
Check current price
Non-Fiction - General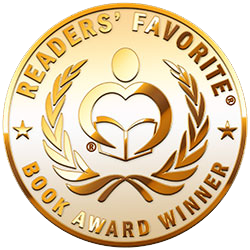 Reviewed by Jamie Michele for Readers' Favorite

Exit the Maze by Dr. Donna Marks is a non-fiction self-help book for those battling addiction, the ones who love them enough to help them overcome it, and the professionals brave enough to change their current method to one that actually works. Dr. Marks introduces a three-part sequence with four chapters per step. These fall under One Addiction, One Cause, and finally, One Cure. Within these parts, Dr. Marks delves into taking responsibility, the fallacy of current diagnostic techniques, how an addict becomes an addict, and the power of love in the exiting of an addiction maze, among others. Through experience, Dr. Marks is able to convey the wisdom behind the method and a long-term, sustainable road map to success.

There's a lot to be said about a medical professional with a degree in psychology, a doctorate in education, and perhaps the longest list of certifications I've ever seen, who is able to focus on the stigma of addiction and actually be proactive in doing something about it. I found the section on behavioral modifications and how on their own they don't work to be of particular interest in Exit the Maze, particularly having someone dear to me repeatedly fail at cognitive behavioral therapy. Another is the basic but somehow forgotten principle outlined by Dr. Donna Marks that utilizes not just the power of love, but the power of acceptance and the power of pain as the pivotal points in recovery and rehabilitation. "...at some point, your pain will become so great, it will crack open the shell that has kept you separated from the love inside you." With the United States in a mass scale opioid crisis and little by way of mental health support to the population's most vulnerable, Exit the Maze should be required reading for those who are genuinely interested in rehabilitating those in need.
The Letters
How A Mixed Race Child Learned About His French Mother And Heritage
Daniel Freeman, EdD
2020 Finalist
480 Pages
Check current price
Non-Fiction - General
Reviewed by Rabia Tanveer for Readers' Favorite

The Letters: How a Mixed Race Child Learned About His French Mother and Heritage by Daniel Freeman, EdD is the story of the author as he finds out why he always felt like the odd man out in his family. His father was an African-American man who fought for his country and when he died, a box of secrets was opened. When he passed away, Daniel went to his childhood home where he found two trunkfuls of secrets that his father had kept from his family. He found pictures and letters in French and as each letter was translated, he learned so many secrets that his father kept from Daniel. He found out who his real mother was, where she came from, and how he had a whole family he never knew about. What will Daniel do with this information? Will he reach out to the woman that gave birth to him?

I cannot even imagine what Daniel went through. I don't know how he got the heart to move from one picture to another and read one letter after the other. He experienced something heart-shattering and he had to deal with the information just after he lost his father who he loved a lot. He pushed through it all, he welcomed the information and used that to ground himself. Daniel's journey reads like a letter to a dear friend and that friend is you. The narrative reads like a dialogue between the author and, as the reader, you will experience his emotions and his journey first hand. The pictures he shared offered a fascinating look at an era long gone, but still exists in the images. He also shares the actual letter translations, which drew a much clearer picture of what his father was going through in that phase of his life. I really enjoyed this book. It was fun, surprisingly quick to read, and enjoyable to boot! The narrative is smooth and the author has done a great job of sharing his story while respecting his father, his birth mother, and the woman he grew up calling his mother.
You're Pulling My Leg!
The Ultimate Storytelling Game
Allen Wolf
2020 Honorable Mention
176 Pages
Check current price
Non-Fiction - General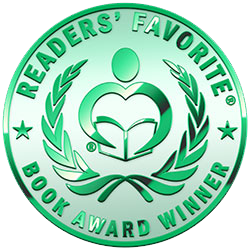 Reviewed by Mamta Madhavan for Readers' Favorite

You're Pulling My Leg! The Ultimate Storytelling Game by Allen Wolf is an amazing book that can be played by using the cards given. There are over 600 questions in these cards and instructions are given on how the game should be played. It can be played by people of all age groups, preferably from 13 and above. It gives a lot of entertainment and laughs to those playing it and will be a sure hit at parties, family gatherings, and when it comes to getting to know friends. It is funny and lighthearted and will encourage the players to become creative when it comes to their answers. So how much do you really know about yourself? And do you think you know your friends well enough? Let us play the games and see for ourselves how many points can be scored.

These games are a good way to know oneself and the other person to whom the questions in the cards are addressed. You're Pulling My Leg! by Allen Wolf is innovative and refreshingly different and will keep the entertainment level high wherever it is used to play. It can be played anywhere and there are instructions on what is required, how to start the game, how to play the game, how the winner is chosen, and the game variations, which makes it easy for readers to learn the rules of the game. The book will definitely bring a smile to the faces of all readers/players and it is a must-have in everybody's personal collection.
Racism, Hypocrisy, and Bad Faith
A Moral Challenge to the America I Love
Julius Bailey
2020 Bronze Medal
216 Pages
Check current price
Non-Fiction - General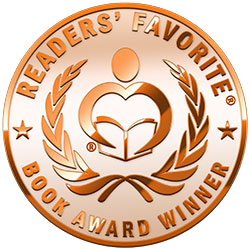 Reviewed by Joel R. Dennstedt for Readers' Favorite

Academic works by Julius Bailey, Ph.D., are notable for their flawless integrity, impeccable thinking, accessibility for the non-academic, and an irrefutable blending of stark objectivity with engaged passion, flavored always by an overriding sense of humanity and compassion. Racism, Hypocrisy, and Bad Faith, the most recent offering from this esteemed educator, continues an impressive record of communicating facts and practical considerations with perhaps more urgency, passion, and compassion than ever. The reader cannot remain uninvolved, even if only mentally. Bailey's striking observation about Dr. Martin Luther King applies very well to this book in whole: "… his message was clear: each person listening to his words could create a tiny version of his nation simply by putting the stated principle into action. Combined, these individual changes could create societal change, but it had to start with the individual."

The title of Julius Bailey, Ph.D.'s book, Racism, Hypocrisy, and Bad Faith, defines clearly the explosive subjects handled here: The ubiquitous legacy of American racism, the institutionalized hypocrisy affecting every aspect of American life today, and the entrenchment of bad-faith actors within those institutions, primarily political, that have brought us to this horrific watershed moment. Somehow, Mr. Bailey offers genuine hope, but he pulls no punches in his academic explications and historical perspectives. He calls out those bad-faith actors, often specifically by name and office and political party affiliation. His most striking accomplishment comes in the midst of extreme polarization, as his work itself seems perfectly balanced, due certainly to the author's rigorous academic integrity and personal compassion.
Breathe
Breath, Resilience, Embrace, Accountability, Truths of Life, Happiness, Enjoy
Leonidas Hadjimitsis
2020 Silver Medal
Kindle Edition
Check current price
Non-Fiction - General
Reviewed by Marie-Hélène Fasquel for Readers' Favorite

Breathe: Breath, Resilience, Embrace, Accountability, Truths of life, Happiness, Enjoy by Leonidas Hadjimitsis is a guide whose purpose is to make a difference in our lives. Leonidas expresses his beliefs and views clearly and holistically. Crucially, it includes all the skills and competencies you need to be whole, healthy, and remain so. It deals with varied topics such as resilience, which is essential in our world in crisis, breathing, happiness and so much more. I appreciated that each chapter can be read individually, or as a single page as a stand-alone, even though the author recommends reading the entire book in the order he intended. I enjoyed being able to pick and choose a topic that I needed to focus on at a specific time. I also enjoyed reading it as a whole and now consult it to remind myself of important lessons when I feel the need to do so.

Breathe by Leonidas Hadjimitsis is a gem of a book. I loved everything about this comprehensive guide, from the dedications and notes to the author's children and readers which are deeply personal and moving, as well as the chapters themselves. I also enjoyed the various quotations, which drove each point home and made them even easier to grasp and remember. The exercises, clear explanations, and experience sharing are combined in the best of ways, making this a charming read. My favorite chapters are The importance of purpose, In search of a witness, and Feeding the breathing process. Thank you for sharing such wisdom with us! This is a book I recommend with all my heart.
The 30-Day Job Search
Supercharge your Resume, Renew your Motivation, Secure & Succeed at more Job Interviews, and Negotiate your Salary like a Pro!
Hamza Zaouali
2020 Gold Medal
466 Pages
Check current price
Non-Fiction - General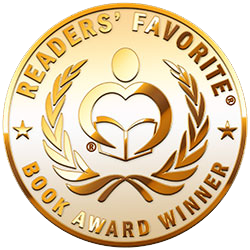 Reviewed by Renee Guill for Readers' Favorite

The 30-Day Job Search: Supercharge your Resume, Renew your Motivation, Secure & Succeed at more Job Interviews, and Negotiate your Salary like a Pro! by Hamza Zaouali is a story about Lisa finding a job. It is based on a real-life story. Lisa only has a month to find a new job or she will be deported from Dubai, so she hires a coach to help her and finds many new techniques to assist her job search. Lisa learns how to write a proper resume, and how to sell herself for the best salary. She also learns new techniques for Linkedin and Google search. The story is a step by step guide to finding a job.

I thought that The 30-Day Job Search by Hamza Zaouali was a real eye-opener. I loved that he uses a story to show the steps, instead of just giving them straight to readers, as most books do. I thought that Lisa was a very likable character and her coach was fascinating. The world-building was well done. I have never been to Dubai but could picture it clearly. This book also has free templates for resumes and email letters that you can download. I cannot wait to try them out. The graphs he uses were a nice touch too. I think this book would also benefit freelancers, not just job seekers. I would definitely recommend having a notepad and pen with you or a way to bookmark pages because there are a lot of cool techniques you will want to try. If you are a freelancer or job seeker, I definitely recommend this book, even if you have been out of a job for a long time.
Parts, Pieces and Aspects of a Frozen Mouse
Book Two
AJ Mouse
2019 Finalist
216 Pages
Check current price
Non-Fiction - General
Reviewed by Jack Magnus for Readers' Favorite

Parts, Pieces and Aspects of a Frozen Mouse: Book 2 is a nonfiction memoir written by A.J. Mouse. In her first book, the authors shared the experiences of the 10 alternate personalities of Mouse, an eight-year-old with Dissociative Identity Disorder. The first alternate, Peter, was born when Mouse turned 4. Jade, who is one of the authors of these books, was created when Mouse was 11 years old. That was also the time when Mouse froze and stayed in what the alternates call The Deep. In this book, A.J. Mouse continues documenting the changes taking place since Anne, the newest alternate, was created. This book is co-written by Jade and Anne, whose journals and emails form the basis of the manuscript.

Book 2 is every bit as enthralling as the author's first one, Alternatives to a Frozen Mouse. That book was a memorable and mind-expanding look at Dissociative Identities, but it was primarily a beautifully written and perceptive memoir. Parts, Pieces and Aspects continues that story fluidly and eloquently; it also answers questions I had about several of the alternates. While it's been some time since I read the first book, I immediately felt as though I were back at ease with Jade, Anne, and the others. I appreciate each of these alts in ways that it's hard to express, and their bond of affection and care for the eight-year-old Mouse is endearing and real. I'm also a Southpaw and felt an instant kinship with the iconic Peter and deep respect for his innate guardianship of the other alts and willingness to endure real pain for them, but I'd be hard pressed to say any of these alts weren't people I'd want in my life as friends. My biggest regret in reading this book is that it ended, as all books do, and I'll be watching for the next installment in this memoir. Parts, Pieces and Aspects of a Frozen Mouse is most highly recommended.
Value Trap
Theory of Universal Valuation
Brian M Nelson
2019 Honorable Mention
356 Pages
Check current price
Non-Fiction - General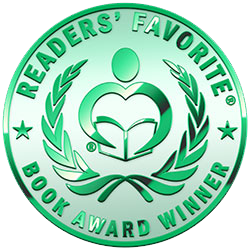 Reviewed by Romuald Dzemo for Readers' Favorite

Value Trap: Theory of Universal Valuation by Brian M Nelson is a relevant book for investors, breaking ground for readers who want to understand stock pricing and how to beat the next financial crisis. That sounds daring, but reading this book offers convincing arguments, facts, and analysis of the author's theory of universal valuation and how investors can use it to leverage on the bubbles that occasionally shake the financial markets. In this book, the author provides "the variant opinion that may have saved investors tons of money" and offers guidelines and a framework for savvy investors.

Brian Nelson is former Director of Methodology at Morningstar and President of Investment Research at Valuentum and he brings more than fifteen years of work and research to this book, articulating brilliantly and confidently on a variety of topics, to wit, the philosophy and potholes in the stock pricing game, the sensitivity of value and the volatility in prices, the duration of value composition, and a lot more. The author introduces new concepts and talks about behavioral valuation and the theory of universal valuation while exploring ways that the reader can use them to make informed choices when investing in the stock market.

This book invites readers into dialogue and discussion about some of the troubling trends in stock investment management business and proposes a path that enables readers to invest with confidence. Brian M Nelson is an expert in his field and confidence is conveyed in his writing, as well as interesting stories filled with valuable lessons and references that add credibility to his claims. Here is the one book that every conscientious investor should read; it is informative and very accessible and packed with knowledge, insight, and wisdom.
A Last Survivor of the Orphan Trains
A Memoir
William Walters and Victoria Golden
2019 Honorable Mention
374 Pages
Check current price
Non-Fiction - General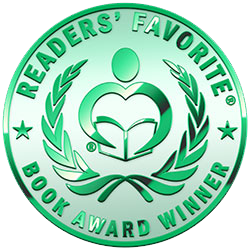 Reviewed by K.C. Finn for Readers' Favorite

A Last Survivor of the Orphan Trains is a work of memoir non-fiction penned by co-authors William Walters and Victoria Golden. This inspiring tale takes a deep and personal look into the life of William Walters, who was one of the thousands of orphans loaded onto trains from the East Coast of America with the idea that they would find a better life in the emerging West. For William, aged only four years old in 1930, life was far from ideal when his new family turned out to be cruel and abusive, setting him on a path that would see him travel through decades of hardship before he could finally achieve his own version of the American Dream.

This is a powerfully emotive story, inspiring and motivational in its message that keeping going and being resilient pays off, even when the world is unspeakably cruel. Author Victoria Golden works well with William Walters's story, and the two together make an epic and detailed journey through the Depression, the Second World War and almost right up to present day history as William's life unfolds. Golden provides additional research into little-known facets of American history, mirroring the issues in today's fostering system to show that people are far from perfect and the system always needs more work done to ensure that orphans are safe and cared for. Despite his terrible experiences, William's own inner strength and belief in a better future make him an admirable hero against the odds. A Last Survivor of the Orphan Trains is an excellent memoir, highly recommended.
My Time to Shine
The Story of the Fabulous LCB
Glenn Leonard, Joe Coleman, Joe Blunt, J. Michael Willard
2019 Bronze Medal
128 Pages
Check current price
Non-Fiction - General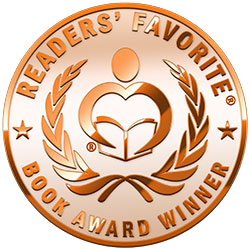 Reviewed by Jack Magnus for Readers' Favorite

My Time to Shine: The Story of the Fabulous LCB is a nonfiction memoir written by Glenn Leonard, Joe Coleman, Joe Blunt, and J. Michael Willard. Glenn Leonard, Joe Coleman, and Joe Blunt grew up in the same Washington DC area. While their mothers wanted them to concentrate their vocal gifts on singing in the church choir, the three boys found harmonizing on street corners and eventually in groups to be a logical extension of their craft. The sixties was in many respects a turning point for music, a perfect storm for talented singers who were willing to put in the work to make music their livelihood. The three seemed about to hit it big when the record company they had hooked up with put the project on hold. Glenn Leonard was eventually signed on by The Temptations and was the lead singer for that group through much of the seventies and eighties. Joe Coleman sang with The Platters for two decades as well as establishing himself as a songwriter and a playwright. Joe Blunt won Sony's Lifetime Achievement Award for his decade spent performing with The Drifters. The three are now back again, singing together as LCB, and while they still sing the classic hits that make everyone stop and remember, they're also adding on new classics as they continue playing together.

My Time to Shine is delightful reading indeed. Learning about each of these performers, who gave us so many songs as we were growing up, is illuminating and powerful. And while older boomers may get the most out of this marvelous work, I doubt there's anyone out there who hasn't stopped to listen to the songs these three men sang. I loved learning more about the Drifters, the Platters and the Temptations and the way legacy groups such as these differed from other groups. I also found Willard's interleaving of the stories of Leonard, Coleman, and Blunt gave the reader a seamless and moving account. The photographs included work quite well at refreshing the memory, as well. As I reached the part of the book that concerns their new group, I couldn't resist going to YouTube and watching their introduction to the group. Reading My Time to Shine left me feeling enriched by the experience. It's well written and has heart. My Time to Shine: The Story of the Fabulous LCB is most highly recommended.
Contact Author -