Looking for the Lioness
A Safari to Myself
Mary Morrison
2020 Gold Medal
184 Pages
Check current price
Non-Fiction - Adventure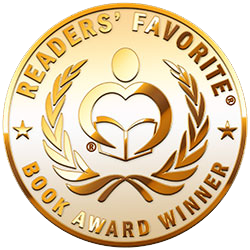 Reviewed By Foluso Falaye for Readers' Favorite

After years of a self-focused, living-to-work lifestyle that was further worsened by divorce and losing her job, Mary decided to take a new route by traveling to Africa to impact lives as a teacher and conquer herself and her fears. At almost sixty, Mary yearned for a new narrative, one involving uncertainties, nature, simplicity, and unearthing the treasure within: her inner lioness. Looking for the Lioness: A Safari to Myself is a true account of Mary Morrison's experiences of serene and beautiful landscapes, dangerous safaris that include lions and escaping enraged hippos, building wonderful memories with students and teachers she would remember for life, and a sharp change in living conditions that only the strong can survive.

It is always fun to see someone else's view of what you see as normal. Though some things about East Africa are strange to me as a Nigerian, we share some considerable similarities, which I was excited to learn about in Looking for the Lioness. In her expository book, Mary Morrison frankly explores her (American) culture's similarities and differences with the African culture she experienced. Her story is a deep look within, a desperate search for fulfillment advanced by a drastic change of environment. Looking for the Lioness presents a rich depiction of some parts of Tanzania, Rwanda, Zimbabwe, and Uganda. Learning about religious practices, educational systems, historical facts, living conditions, food, and lifestyles, in general, was an engaging and eye-opening experience. Buckle up for a wild-eyed, insightful, and exquisite adventure!
Bad Karma
The True Story of a Mexico Trip from Hell
Paul Wilson
2020 Silver Medal
262 Pages
Check current price
Non-Fiction - Adventure
Reviewed By Asher Syed for Readers' Favorite

Bad Karma: The True Story of a Mexican Surf Trip from Hell by Paul Wilson is the non-fiction memoir of a California surfer whose nomadic spirit had him chasing waves south of the border. Paul Wilson details his story in the first person, documenting his journey from the word go. The word 'go' is fitting given Wilson's willingness to hop into his VW van and road trip to go surfing on the mainland Mexico coast. The real purpose? He didn't fit in with the cool kids. Once on his way the trip goes from bad to worse in a downward spiral that begins with a fancy camera that Wilson applies to the karma throughout the rest of the trip. He and his travel companions are eager to hit their surf targets in an era still a decade and a half away from mainstream internet, and maps being of particular uselessness when driving in a country where detours lead them off the beaten path.

Paul Wilson has written a totally engrossing memoir with Bad Karma. His (mis)adventures are incredibly well depicted, as are his travel companions and others he meets along the way—including a guy named Joaquin. I loved the dialogue. It's so very authentic and frequently hilarious, capturing California lingo that's on point for its decade. "Dude… I hear you're headin' to Mex. With my bros, man." Despite numerous experiences that didn't go as planned, Wilson provides such vivid detail that the book is practically a travel journal. It's unfortunate that nobody shared their experiences, as it would have definitely made clear how detrimental attempting to cross a river—even in a Wonderbus—can be. The cherry on top is the photos sprinkled throughout the book. The writing is intelligent and tight, and I believe this book will find a receptive audience of adoring fans.
Head Waggling in Delhi
And Other Travel Tales from an Epic Journey around India
Eytan Uliel
2020 Bronze Medal
248 Pages
Check current price
Non-Fiction - Adventure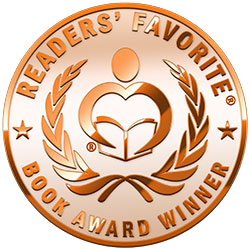 Reviewed By Anne-Marie Reynolds for Readers' Favorite

Head Waggling in Delhi And Other Travel Tales from an Epic Journey around India by Eytan Uliel is a fascinating look at India from the perspective of a young traveler. At 23 years old, Eytan Uliel set off with his girlfriend on an epic adventure, a four-month backpacking trip around India. They had a budget of just $12 per day living, traveling, and eating as the locals do. They traveled north to south, east to west; Varanasi to Mumbai, Rajasthan to Kerala. Tea drinking in Darjeeling, roles in Bollywood films, bowing before the mighty Taj Mahal and going hippy in Goa. Four months of discovery and an experience they will never forget – the good, the bad, and even the ugly side of India, exposed in a humorous, affectionate, and heart-tugging story.

Head Waggling in Delhi And Other Travel Tales from an Epic Journey around India by Eytan Uliel is an amazing story. India is somewhere I have always wanted to visit and now I want to do it even more. Written in soul-baring, honest and humorous words, Eytan Uliel takes us on that epic journey. His descriptions transport you there; you can hear, feel, see, even taste it all. Every chapter tells of their experiences in a different city and the journey to get there and his words will have you chuckling, gasping, shaking your head, even shedding a tear or two as you enjoy their experiences in the most real way imaginable. There is more to India than the glorious Taj Mahal and the beautiful Kerala backwaters and it is one of the most diverse countries in the world. This is an eyeopener, highly recommended for anyone who loves travel stories and who is seriously considering India as a future trip.
Dancing with Death
An Epic and Inspiring Travel Adventure
Jean-Philippe Soulé
2019 Gold Medal
398 Pages
Check current price
Non-Fiction - Adventure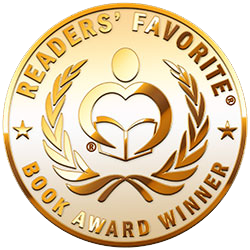 Reviewed By Joel R. Dennstedt for Readers' Favorite

Dancing With Death is billed as 'An Epic and Inspiring Travel Adventure.' It is most certainly that. The dancing with death element, however, seems to be due in equal parts to the bold adventurism of its co-authors, Jean-Philippe Soulé and Luke Shullenberger, and their often naïve, some might say foolish, risks of unpreparedness. But these two travel partners are quite candid about their foibles (like an obsessive phobia about man-eating crocodiles), as well as their sometimes friction-filled moments resulting from fatigue and basic personality differences. So the fruit of their disparate but complementary perceptions is a deeply engaging, truly mesmerizing account of ocean-going survival and contact with indigenous jungle tribes inhabiting the southern world, all part of the "Central American Sea Kayak Expedition 2000 (CASKE 2000), a three-year, 3000-mile paddle across seven countries from Baja California to Panama, alternating between the Atlantic and Pacific coasts" – brainchild of Jean-Philippe.

"We chose sea kayaking as a low-impact way to penetrate untouched jungles and their inhabitants without disturbing them. We won't meet indigenous people as high-tech tourists, but as people like them, living from the land and sea." This admirable and ambitious decision by Jean-Philippe Soulé and Luke Shullenberger lends David and Goliath drama to the epic tale of adventure related throughout Dancing With Death – not, in fact, a hyperbolic title. Told as a recreated narrative by Jean-Philippe, but also spiced with present moment vividness from journal entries made at the time (including many enticing photographs and ecological observations), these two ambitious souls take the reader on an unforgettable escapade of ultimate danger and discovery, inspiring less intrepid souls with displays of eclectic survival traits - like athleticism, boldness, ravenous curiosity, and endless buckets of uncanny luck. Even when confronting crocodiles.

Tightwads on the Loose
A Seven Year Pacific Odyssey
Wendy Hinman
2019 Silver Medal
388 Pages
Check current price
Non-Fiction - Adventure
Reviewed By Maria Beltran for Readers' Favorite

Tightwads on the Loose: A Seven Year Pacific Odyssey by Wendy Hinman is a memoir of the adventure of a lifetime. When Wendy met Garth in Washington D.C., she was fascinated to learn that he had sailed around the world with his family and lived like Robinson Crusoe after they bumped into a reef in Fiji that left a whale of a hole in their boat. Always adventurous, she had taken sailing lessons herself when her father bought a sailboat and had spent weekends and vacations sailing the Hawaiian Islands and the Chesapeake Bay. Wendy and Garth became a couple and dreamt of life at sea but after getting married, they settled down to pursue their own careers. After ten years, they finally decided to realize their dream of a tropical escape which resulted in a seven-year odyssey in the Pacific Ocean. This is their story.

Wendy Hinman's Tightwad on the Loose is a first-hand account of living in a 31-foot boat and going on a 34,000-mile voyage in the Pacific for seven years, with only the barest of necessities. A lot of people dream of setting the business of living aside to fulfill their dreams, but only very few really do it. Wendy and Garth belong to this special breed of people. And by writing Tightwad on the Loose, Wendy Hinman brings her readers with her while she relives their fascinating journey. Reading this book feels like being involved in plotting the trip and going with them on their sometimes exhilarating, sometimes frustrating trips to Mexico, French Polynesia, New Zealand, Fiji, Vanuatu, Solomon Islands, Kwajalein, Saipan, China, Hong Kong, Philippines, and Japan. And as they return to their old lives, her feeling of dislocation is contagious. This book is the next best thing to going on a seven-year odyssey itself!
Back Story Alaska
Reflections on the Wild Beauty and Characters of the Alaskan Bush
Lance Brewer
2019 Bronze Medal
172 Pages
Check current price
Non-Fiction - Adventure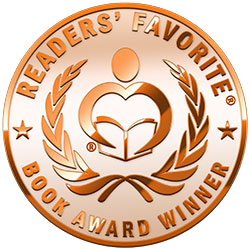 Reviewed By Maria Beltran for Readers' Favorite

Back Story Alaska: Reflections on the Wild Beauty and Characters of the Alaskan Bush by Lance Brewer is the tale of an exciting Alaskan adventure of a life time. In 1993, Lance Brewer accidentally finds himself traveling to a remote fishing lodge located in Chuit Creek, west of Anchorage, Alaska. A California-based lawyer, he immediately falls in love with bush Alaska and so was planted the seed of this book. Learning how to fly a ski plane and planning to own a float plane to be able to explore Alaska, he goes back and stays at the Bear's Den Lodge on the Ugashik River where he befriends Ted, Bob and Carol; people that share his fascination for the land, and are building a cabin adjacent to the Bear's Den. He subsequently establishes Camp Brewer where he also hosts various guests as they share the Alaskan landscape with the bears, eagles, moose, whales and other animals that call Alaska home.

Lance Brewer's Back Story Alaska: Reflections on the Wild Beauty and Characters of the Alaskan Bush is an engaging adventure story that comes with beautiful pictures and heart tugging poems, and as such it is an original piece of work. Sometimes funny, sometimes poignant, Lance Brewer shares his Alaskan interaction not only with its awe inspiring landscape, but also with its adventurous people and its varied animals, Alaska's original inhabitants. And as we go through the pages and gasp at man's encounters with nature, we cannot help but reflect on our own personal struggles with hope, survival, love and life itself.
Unremembered
Tales of the Nearly Famous & the Not Quite Forgotten
Ken Zurski
2019 Honorable Mention
251 Pages
Check current price
Non-Fiction - Adventure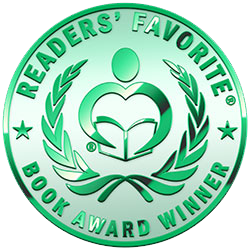 Reviewed By Jack Magnus for Readers' Favorite

Unremembered: Tales of the Nearly Famous & the Not Quite Forgotten is a nonfiction collection of historical events and figures written by Ken Zurski. Zurski is a broadcaster, speaker and author whose books recreate the past. This book casts a spotlight on several dozen personalities and shares their contributions to society and progress. Among them are Nellie Bly, who bluffed and blustered her way into a well-deserved career in journalism when women were not welcome, and who circumnavigated the globe in less than 80 days; Nathaniel Currier, whose lithographic processes changed how news was disseminated, and Sam Patch, the Jersey Jumper, whose acrobatic skill and daring finally met its match in the Genesee Falls. Zurski covers the tragic, fiery destruction of the Lexington in the Long Island Sound on a freezing winter night; the fiery conflagration that leveled the New York City's Wall Street Area and the Great Chicago fire; and the evolution of the flying machine.

Ken Zurski's Unremembered is a grand and glorious tapestry of events and personages whose impacts were definitely felt, but whose stories have for the most part been forgotten or overlooked. I was fascinated by the way he weaves each person into the stories he tells, and I loved the care with which he develops his stories about Niagara Falls and aviation history, and used lithographs and historical artwork in his presentation. Zurski is a gifted storyteller who makes those forgotten people come to life -- he even instills a purpose and rationale for the temperance firebrand Carrie Nation as he discusses the development of women's rights and suffrage through the 19th and 20th centuries. I was fascinated by his stories and loved learning about the unknown heroes, villains and trailblazers he highlights in this work. I was also pleased with the extensive bibliography he included. Unremembered: Tales of the Nearly Famous & the Not Quite Forgotten is most highly recommended.
Tiddlers in a Jam Jar
A walkabout across the longitudes & other strange encounters
Brian E. Priest
2019 Finalist
Kindle Edition
Check current price
Non-Fiction - Adventure
Reviewed By Fiona Ingram for Readers' Favorite

Brian E. Priest is a brilliant writer. I don't say that very often. I think I was expecting a travelogue when I picked Tiddlers in a Jam Jar for review. This is more a 'lifealogue,' if one can be permitted to make up such a word. Apparently, Brian always wanted to be a gypsy with a horse and a vardo (wagon), and from his subsequent travels, it appears that he fulfilled this boyhood dream. But every adventure has to begin somewhere, and Brian's story starts in war time Britain. One sentence stood out for me to describe the era of war time and post war Britain: "Houses were left unlocked in an era of trust." I found that single sentence very moving (odd though that sounds), given what life is like these days as we surround ourselves with walls, electric fences, alarms, and armed response. Life, although grim and harsh post war, was very different.

Brian takes us through moments of his (to him and his friends) almost idyllic, carefree childhood which nowadays would have been considered by the politically correct arbiters of social and parenting standards to be utterly appalling, horrifically dangerous, and hazardous to any child's health. But he survived, despite the beige school meals, and thrived, until his peregrinations took him to that far flung edge of the precipice called life. And he jumped. Into the Antipodes…to begin a new exciting adventure. There are a number of 'vintage moments' that will delight readers and fans of British royalty, art classes, the Beatles and John Cleese (Monty Python enthusiasts will enjoy references), with a motley crew of eccentric and memorable characters as friends, and his low-level entry into the world of publishing. From there, and after numerous hilarious adventures, Brian headed for Central America (where apparently Americans were not popular) to enjoy some dangerous encounters, some archaeology with even more dangerous encounters, North America and Canada, the mind-boggling hippie culture, and on to Europe and beyond to more adventures in a lifetime than any one person deserves!

This book is an Aladdin's cave of treasure for the reader who enjoys writing that engages the senses as well as one's appreciation of great writing. There is just too much worthy writing to do this book justice in a short review. The author's humour and wit are dry and subtle. Don't rush your reading or you might miss some deliciously sly descriptions. Each sentence is a polished visual gem, drawing the reader into the events unfolding or the situation described. I confess to going back and rereading sentences I particularly enjoyed. Brian made me laugh out loud on more than one occasion. To be honest, I think I had a laugh on every page. His style is succinct, sometimes choppy, and yet the whole flows in a lyrical way, carrying the reader smoothly along on a never-ending river of images. For me, the imagery evoked in just a few sentences is something I have hardly ever found. What makes it even more enjoyable is that the creation of the imagery is somehow effortless. I have read books where the author drowns their readers in a sea of words, trying to get the point across or create a picture. Not so here. Each sentence does its job perfectly. Nothing is extraneous.

I enjoyed the layout. Each chapter starts with an appropriate image and a brief outline of the contents. This is unusual but perfectly suits the author's style of writing and the contents of this book. Is this a travel memoir, a life adventure, perhaps literary nonfiction? Maybe a bit of everything. I absolutely adored this book. I would encourage anyone who enjoys memoirs, travel adventures, and literary writing to grab a copy and sneak off to while away some time in a wholly immersive adventure. The author has enjoyed an enviously enormous amount of fun in his life. A must-read as well for anyone who remembers catching tiddlers and putting them in a jam jar…
Man & Horse
The Long Ride Across America
John Egenes
2018 Gold Medal
291 Pages
Check current price
Non-Fiction - Adventure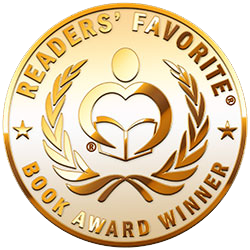 Reviewed By Gisela Dixon for Readers' Favorite

Man & Horse: The Long Ride Across America by John Egenes is a non-fiction travel memoir set in the 1970s. Man & Horse is a story about a solo journey that John undertakes with his horse, Gizmo, across the continental United States. The book is written in the first person and recounts John's experiences on the trail as he travels from the West coast to the East coast across the entire range of states in between. Interspersed with his travel details are also anecdotes and experiences from his childhood and early years, his family, and the impact it had on his desire to travel. There is a map and several photographs throughout the book that complement the narrative.

I enjoyed reading Man & Horse: The Long Ride Across America by John Egenes and, as a travel book, it fulfills all of the criteria for a novel and engaging read. The American Southwest region in particular appears to be a lot different than what it is now, and it is especially interesting to read his accounts of travel through California, Arizona, and New Mexico. His affection for his horse, who is his steady companion throughout the journey, is apparent and touching. John's writing style is casual and relatable and makes for an easy read. I also enjoyed getting a glimpse into his early life and family experiences as this provides a marker for what prompted him to travel and explore in the first place. Overall, this is a good non-fiction travel book that anyone would enjoy!
Sea Trials
Around the World With Duct Tape and Bailing Wire
Wendy Hinman
2018 Silver Medal
442 Pages
Check current price
Non-Fiction - Adventure
Reviewed By Anne-Marie Reynolds for Readers' Favorite

Sea Trials: Around the World With Duct Tape and Bailing Wire by Wendy Hinman is the true story of the Wilcox family. In 1973 they took to their 40-ft sailboat and started on a journey around the world. Just over a year on and they find themselves aground on a coral reef, a rather large hole letting the seawater into their boat. For many, that would be it, game over, but not so for the Wilcox family. They have spent years saving the money for this trip, getting their boat ready and learning every way they can to navigate, and one coral reef isn't getting in their way. Their 14-year old son is raring to go, to get on with the trip; their 11-year old daughter, not so much. This is going to be a tough trip, not just physically but mentally and emotionally as well. Follow the Wilcox family as they put their boat back together and struggle on around the world, battling obstacles and events that push them to their absolute limits.

Wow! What a story this is. Sea Trials: Around the World With Duct Tape and Bailing Wire by Wendy Hinman is an incredible tale of bravery, determination, and a strong will to win against all the odds and it is one of the best true-life stories I have read in a long while. The writing is amazing, it grips you from the start and is so descriptive that you truly feel as though you are battling each wave, fighting each fight and traveling every hard mile with the family. You can feel every emotion and I guarantee your teeth will be gritted and your fists clenched at several points during the story as you follow it. The story is fast and brilliantly written and I guarantee any reader will be hooked to the very end.
Contact Author -