In Situ
Arzat Series Book 1
David Samuel Frazier
2016 Finalist
284 Pages
Check current price
Fiction - Science Fiction
When paleontologist Alexandra Moss ventures into the high deserts of Utah in search of a rare dinosaur fossil she gets more than she bargained for: she inadvertently discovers a highly intelligent species from the late Cretaceous that has been in hibernation since the great K-T asteroid disaster--and he is alive!
The Death Maze
Richard Parnes
2015 Finalist
410 Pages
Check current price
Fiction - Science Fiction
What could surviving over two millennia do to a monster that first lived in ancient Egypt, then called Nubia? The 2500-hundred-year-old monster named Apep lives in the sixth dimension. Unaware that an interdimensional portal exists, award-winning scientist Dan Adams falls into the sixth dimension while developing an energy efficient device and must now find a way back through the portal. He is trapped in The Death Maze devised by Apep. The two women in Dan's life vie not only for his love, but to bring him back, while Dan's close friend, the chief of police, vows to keep the story out of the headlines. Does faith have anything to do with science? Can man survive without both? The answer lies in The Death Maze, the first in a series focusing on a parallel dimension where God and man are interconnected for all eternity. "Richard Parnes, in his first published novel, has created a chilling, eerie story that keeps you engrossed from the first page to the last. At the risk of a SPOILER, the
The 9/11 Machine
Greg Enslen
2015 Finalist
364 Pages
Check current price
Fiction - Science Fiction
Dr. Donald Ellis lost everything on 9/11. He lost his wife and daughter in the south tower of the World Trade Center. But while others grieved, or plotted revenge, Dr. Ellis threw himself into a long-dormant research project. He traded his lab at the University of New York for an ugly riverfront warehouse in Brooklyn. What is he working on? And why does he spend every free moment at the warehouse standing by the river, staring across the water at Ground Zero? Because Dr. Ellis has a plan: he's going to make 9/11 "unhappen."
The Never Hero
Chronicles of Jonathan Tibbs
T. Ellery Hodges
2015 Honorable Mention
386 Pages
Check current price
Fiction - Science Fiction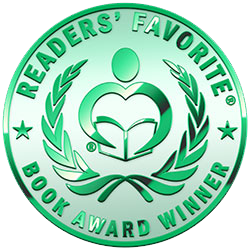 At the gates between worlds.
In a war outside of time.
He fights for us.

They tell me heroes are the first to volunteer.
But I was drafted.
An Alien, Heyer, did this to me.
I asked him once why I had to do all the fighting while he watched from the shadows.
He said he couldn't be replaced. But I could be.
My name is Jonathan Tibbs. I'm the one standing between Earth and the Enemy.
They tell me every hero's story follows a path. If I'm going to save the world, I have to find a different one.

"Only trust a man with power when he is wise enough not to want it."

The Never Hero is the first installment in The Chronicles of Jonathan Tibbs -- a mind-bending, genre crossing, multiple award winning, action-adventure trilogy.
_____________________________________________

*The Chronicles of Jonathan Tibbs has sold over 50,000 copies worldwide and garnered over 5000 5-Star Reviews on Amazon, Audible, and Goodreads.

"Thought provoking, action packed, psychological and smart."
~Amazon Reviewer, Sam G | ★ ★ ★ ★ ★

"I have a feeling I will be mulling over the philosophical ideas presented in this book for a very long time. Interesting, thought provoking, inspiring. Write faster, we need more books that pull on heart strings and keep the reader totally involved."
~Amazon Reviewer, Laura Lee | ★ ★ ★ ★ ★

"I put this book on my shelf with: The Codex Alera series by Jim butcher, Ready Player One by Ernest Cline, and The Bobiverse series by Dennis E. Taylor with a twist of Marvel comic book heroes thrown in. I would buy it for you if I could." ~Audible Reviewer | ★ ★ ★ ★ ★

"The Never Hero is a book I wish I hadn't read -- so I could read it for the first time. Hodges has crafted a superb story about a hero who isn't. But he is. Even though he isn't. He has created a literary landscape equal to to the task; a story that comes upon you slowly, then grabs you by the throat and refuses to let go. I can highly recommend both this title and author. If you enjoy scifi, this will thrill you. If you enjoy being surprised, this will catch you completely off guard. I was upset it was over. I want more!"
~Amazon Reviewer, Joe | ★ ★ ★ ★ ★

"Say Joss Whedon's Buffy The Vampire Slayer got together with Christopher Nolan's Inception and made a baby. Then, M. Night Shyamalan's Unbreakable got together with Orson Scott Card's Ender's Game and made a baby. Then those two babies grew up, eloped and had a love child, who they put up for adoption, and was raised by the surrogate parent's of Sylvester Stallone's Rocky and the Wachowski Brother's Matrix, but had a crazy Uncle they all called The Karate Kid... Then you might get something as awesome as The Never Hero."
~Amazon Reviewer, Scott Baker | ★ ★ ★ ★ ★

Get your copy and start reading today!
Doorway To Your Dreams
John P. Goetz
2015 Honorable Mention
602 Pages
Check current price
Fiction - Science Fiction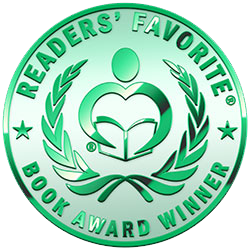 "A thriller with a touch of the supernatural and a rock-solid pace." Kirkus Reviews.


"Never set him free, Tim. Never let him gain control. You'll be lost forever." Those were the last words that flashed in helicopter pilot, Tim "Spooncake" McAllister 's mind before he lost consciousness in the jungles of Vietnam.

Now he lies floating in a sensory deprivation tank located on Plum Island off the coast of New York.

Wires connect his brain to a computer outside of the tank and signal his sub-conscious to transform into a human weapon of mass destruction.

Tim is now an unwitting cog in the wheels of Operation Traumland, the brainchild of Oban DeCarlo, a scientist whose dream is to create an army of remote killing machines, men whose subconscious has been hijacked.

Can anything save him?
I Will Breathe
Regina Puckett
2015 Bronze Medal
169 Pages
Check current price
Fiction - Science Fiction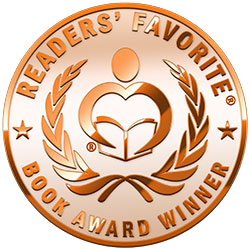 I Will Breathe is a 2017 Literary Classic's Finalist, 2016 New Apple Awards' winner in the YA Science Fiction category, 2015 Science Fiction Finalist in the IAN Book of the Year Awards, and a 2015 Readers' Favorite winner in the YA Science Fiction category. It has also received the Children's Literary Classic Seal of Approval.

A Steampunk/Cyberpunk/Post-Apocalyptic Adventure With a Twist.

The year is 2836. It has been eight hundred years since The Great War. There are small groups of people scattered in isolated pockets around the world, but most are too suspicious of each other for any intimacy. If they don't stop hiding, and learn to help each other, there won't be anyone left on earth.

Liberty has grown up in this post-apocalyptic world. Her home is an airship built by her adopted father. Since his death, each day is just another day trying to survive in a hostile environment. That is until her father's dying friend asks if she'll take custody of a small, child-like robot.

The last thing Liberty needs is another responsibility. Surprisingly, once the endearing robot is aboard Airus, she discovers there is more to life than just living, and loving someone can be as easy as breathing.
Reviewed By Emily-Jane Hills Orford for Readers' Favorite
"Have you ever wondered what the world would be like in eight hundred years time? Have you wondered what humanity would be like after an Armageddon or apocalyptic disaster? Would the human race even exist? And what in what manner would those surviving humans thrive?

In I Will Breathe, Regina Puckett has written a story that reveals a futuristic look at life on a planet ravaged by war. As the main character, Liberty, struggles to survive and continue with the trading life that she learned from her adopted father, the possibility of a civilized human race once again existing evolves. The entire story makes you really think about 'what if?'. And it makes the reader hopeful that all will not be lost in the future. An interesting read."

Beyond Cloud Nine
Beyond Saga Book 1
Greg Spry
2015 Silver Medal
352 Pages
Check current price
Fiction - Science Fiction
Brooke was flying high until abruptly halted by a mysterious crime
Ace fighter pilot, Brooke Davis, is speeding through Jupiter's orbit, dreaming of becoming the first human to fly faster than light. Instead she is drawn into a criminal conspiracy— involving terrorists, aliens, and the highest level of government, including her boss at the U.N. — that threatens not only her shot at history, but the future of the solar system.
Will the entire solar system break down in this futuristic thriller?
The solar system is destabilizing. Separatists attempt to assassinate the U.N. Secretary-General. Territories are seceding and acquiring antimatter weaponry. Just as all-out war seems inevitable, alleged extraterrestrials attack colonies throughout the solar system, forcing humankind to work together to combat the invaders. If the U.N. loses its ability to keep the peace, human civilization may stumble back into the dark ages.
Brooke's excruciating dilemma could determine the future of the human race
Brooke is ordered to keep quiet about the crime she witnessed by the U.N. Security Council President. As the invaders draw closer to Earth, Brooke must decide whether to reveal what she knows. Keeping quiet might allow mankind to triumph and usher in a golden age, albeit one based on lies and deception. But revealing the truth could send the human race down a path toward self-annihilation.
Scroll up to grab your copy of Beyond Cloud Nine now!
Free Dive
C. F. Waller
2015 Gold Medal
334 Pages
Check current price
Fiction - Science Fiction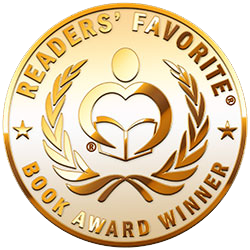 Stealing tea cups and saucers from the Titanic wreck site is not an easy task. Doing it without getting your feet wet is even harder. Dexter Knight and his two mismatched partners have managed to do it, but are finding it difficult to turn their acquisitions into cold hard cash. When one such sale goes horribly awry, they wind up hijacked, along with their technology. Unsure if he's now working for a government agency or a criminal conspiracy, Dexter finds his team dragged out to the oceans deepest spot, the Marianas Trench. There, beneath seven miles of sea water, lies an unknown object far more intriguing than fine china. While Dexter would prefer to get back to civilization and dry land, he finds himself pondering a more ominous question. If he leaves without solving the mystery beneath the waves, will there be any civilization to go back to?
Earth's Ultimate Conflict
A Gray Guardian Series
Kathy Porter
2015 Gold Medal
404 Pages
Check current price
Fiction - Science Fiction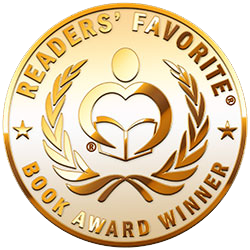 Rosa De Angelo and Ellen McCarthy are about to become two of the newest victims of SEAS - Severe Environmental Allergy Syndrome. Haunted by dreams of orbs in the night, they wake up to news reports of UFO swarms and alien abductions by the thousands. Separated from their families, Rosa and Ellen are ushered into isolation tent cities established to prevent the public from having any further exposure to the growing number of SEAS victims. With the SEAS pandemic, coupled with increased seismic activity, and climate change threatening Earth, United States President Barbara Unger is searching for human salvation. She is contacted by two alien species, the Grays and the Guardians, both offering conflicting methods of action to save Earth. The Grays offer to transport of up to one million humans to their planet, Nuur, mostly women of childbearing age as a safety measure to save humanity. The Guardians insist the Grays plan to use humans to create a dangerous hybrid species, that the diminished state of Earth is only temporary, and it will survive this crisis. Knowing the Grays have manipulated us while the Guardians ulterior motives are unknown, President Barbara Unger will ultimately have to decide who is friend and who is foe. Will she place the fate of the human race into the hands of the Grays or Guardians? Porter thrusts us right into the action. Ordinary people caught in a terrifying scenario must take extraordinary measures to save their children, themselves, and possibly Earth. This is a real Science Fiction thriller and a great read that will introduce you to a group of confused, frightened residents of Kathy Porter's Planet Earth. Readers will never feel the same about the occasional ringing in their ears.
In the Beginning
Project Genesis
Duke Woodrick
2014 Finalist
271 Pages
Check current price
Fiction - Science Fiction
When a meteor crashes to earth near Roswell, New Mexico, in the summer of 1947, one boy's life is changed forever. Simon Cole, a 12-year-old Boy Scout, is on a rock-hunting expedition when the fireball screeches overhead and slams into the ground just beyond the horizon. Simon hikes with the rest of Troop 32 to the crash site the next morning, and together they make a shocking discovery.

What happens next, though, vanishes from Simon's memory. Only a pair of grainy black and white photographs-taken by Simon at the crash site-preserves the truth about a vast government cover-up that will claim the lives of many. The two photos, filed away as part of Project Genesis, survive decades of intrigue, all the while finding their way into the hands of Attorney General Bobby Kennedy, Marilyn Monroe, and Marilyn's nosey, Bible-toting next-door neighbor, among others.

In the summer of 2011, Simon Cole, now a U.S. senator nearing retirement, has been researching 1947, what he calls "the lost year," in the hopes of finally discovering what happened. He receives help from a ragtag group of survivors, including Roger Smith, a mortician who was pronounced mad in 1947 for telling the truth and was locked away in an asylum; Number Four, a former government operative, now in his last days, hoping to absolve his guilty conscience; Carol Snow, an abductee who discovers a secret facility near Groom Lake, Nevada, and the time-manipulating "Hub" that powers it; and Andrew Jackson, a Vietnam vet willing to put his life on the line for humanity.

After Senator Cole's own secretary returns the photos to him, she helps close the loop. She also teaches him something about his quest. The past belongs squarely in the past. The future is what matters.
Contact Author -