Breaking the Silence
Diamante Lavendar
2017 Gold Medal
134 Pages
Check current price
Fiction - Inspirational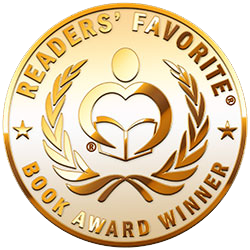 Winner of Mom's Choice Gold Medal in the category of Inspirational Fiction!  Also the winner of the Pinnacle Book Achievement Award in Inspirational Fiction and a winner of Readers' Favorite 5 Star Review Medal!  New winner of 2016 Director's Choice Winner Outstanding Human Relations Courage Indie Book and 2016 Silver Winner Realistic Human Relations Fiction Book!  Also winner of the 2017 Gold Medal for Inspirational Fiction from Reader's Favorite!
Based on a true story, a new novel from Diamante Lavendar.
Joan Eastman was born like any other girl. However her life would prove to be a life of great pain...
Growing up, she was treated differently by family members, powerless to defend herself against their sexual and psychological abuse. Feeling she had been dealt a wicked hand by the "powers that be", she spiraled into substance abuse and troubled relationships. She became a victim of addiction and self-hatred.Not giving up, she becomes aware of a greater spiritual being that protects her and she begins to heal. Then she finds herself pregnant. She learns to understand nothing is hopeless; that with a changed view and self discovery, there is real hope in every situation, no matter how difficult.As she and her husband look forward to the birth of their child, she writes in her diary as a way of expelling all of the evil memories. On bed rest for the duration of her pregnancy, she endures tests and tribulations that at first she couldn't begin to understand. But no matter how high the hurdles in Joan's life are, she doesn't look back, and pulls the pieces of her life together...for herself and her unborn child.This inspirational story speaks of Joan's gradual self acceptance and healing of her body, mind and spirit. It speaks of the possibilities of the future and the fulfillment of the dream of love and family. And it speaks of jumping the hurdles in life without looking back, no matter how high those hurdles may be.  
Buy Breaking the Silence to experience this inspirational story of self discovery and healing following a past of sexual abuse, addiction, and troubled relationships.
Time Trials
Terry Lee
2016 Honorable Mention
257 Pages
Check current price
Fiction - Inspirational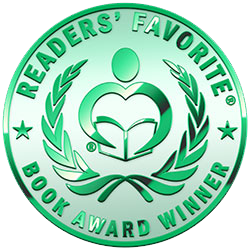 Time…those sequential relations to any other, as past, present, or future.

None of the Bad-Ass Girls are girls anymore, not since their freshman year in college when the eight of them formed a most unlikely bond. Diverse in personalities, the Bad-Ass Girls continue their on again-off again friendship during stages of growth spanning forty-plus years. Time Trials depicts how close friends can help each other navigate through the most catastrophic life events, accomplishments, and disappointments, often with tears and laughter.

Lifelong friendships…what a treasure.
Naupaka Blooming
J.L. Eck
2016 Finalist
282 Pages
Check current price
Fiction - Inspirational
True love, tragedy, myths, and second chances...

In ancient Hawaii, a young princess and a commoner fall in love. Although they are forbidden from each other, the young lovers believe they have the blessings of the gods and work to find a way to be together. But their love ends tragically, setting off the myth of the naupaka flower, a symbol of their love.

Centuries later, Liz gets the opportunity of a lifetime to move to Hawaii and she takes it without a second thought. Hoping for a fresh start, Liz settles in to island life with new friends and new adventures. But when she learns of the naupaka myth she starts to have recurring feelings of Deja vu and vivid dreams of what seems to be a prior life. And after meeting a man she feel intensely drawn to she begins to question everything she knows.

Liz can't help but wonder, is she doomed to a similar fate as the ancient lovers she feels so connected to? Or can she break free of the curse she has always felt trapped under and finally find peace?

Naupaka Blooming is a contemporary coming-of-age love story set on the beautiful island of Oahu. If you like tropical settings, cultural exploration, a little fantasy mixed in with a little romance and compelling stories linking the past and present, then you'll love this exotic novel from J.L. Eck. Buy your copy today!

"Brilliantly crafted, this Hawaiiana tale weaving ancient lore and legend with the modern day story of a young woman discovering her authentic self is breathtaking." Kate Elliot, author of a Camino of the Soul.

First Family
Alice Langholt
2016 Finalist
145 Pages
Check current price
Fiction - Inspirational
If you're a reader who enjoyed The Red Tent, you would most certainly enjoy this new book of biblical fiction, First Family. 2016 Finalist in the Reader's Favorite International Book Awards Contest for Inspirational Fiction. First Family will transport you into the Garden, and out of it again, in first person accounts from Adam, Eve, Cain, and Abel's lives through the familiar story of the real First Family. Recognize yourself in every character as the story presents vivid themes of wonder, parenting, grief, struggles for faith, enduring love, and hope. You'll never think of the story the same way again. You may have heard the story of Adam and Eve. But, the biblical account leaves many questions unanswered. How did Eve entice Adam to eat that fateful fruit? What did God think about their disobedience? How did they figure out how to survive outside the garden? What did Eve think about being pregnant? What were Cain and Abel like as kids, and how did they get along with their parents? Why did Abel and Cain decide to make an offering to God, and what were God's reasons for rejecting Cain's? What happened when Cain killed Abel, and what was it like for Adam and Eve to discover what had happened?
First Family is a modern language journey through the story of Adam and Eve, told by the characters themselves, as they fill in the gaps in the story with breathtakingly real first person descriptions of growth, discoveries, angst, joy, determination, and heart. First Family is today's voice for the story behind the familiar story of Adam and Eve. Themes of love, loss, grief and faith will resonate with every reader.View videos of author and collaborator reading excerpts from First Family on YouTube at http://tinyurl.com/firstfamily-readings
The Heavenly Grille Café
J. T. Livingston
2016 Finalist
276 Pages
Check current price
Fiction - Inspirational
Amanda Turner is a young woman who has recently lost everything: her parents, her home, and her job. She packs all of her belongings into her old car and drives north from Tampa, FL for several hours until she comes upon an out-of-the-way restaurant, accentuated by a huge golden halo instead of the more well-recognized golden arches. The Heavenly Grille Café is operated by three angels who take Amanda under their wings (no pun intended): Max was once a Roman Gladiator; Bertie was a loud and boisterous housewife who died unexpectedly in 1911, leaving behind a husband and two children; and Doug was a strong, handsome soldier who died serving his country in 1953. Amanda meets another young woman, Kris DeVone, who is completely opposite to herself in character and personality. While Amanda is a happy, secure Christian with tremendous faith, Kris has done everything in her power to be the ultimate "bad" girl, and does not believe in God. Amanda befriends Kris, who is seven months pregnant and has been abandoned by her live-in boyfriend. The women become best friends and move in together so that Amanda can help take care of the baby girl, Charlotte Grace, who is born in September 2011. By the time Christmas rolls around, both of their worlds have been turned upside down with the shocking kidnapping of Charlotte Grace. The next two months provide insight into Kris' eventual relationship with God, the angels' inability to change destiny, and a look into the lives of the kidnappers, Jack and Susan Peterson, and the reason behind why they committed such a horrible crime.
The Runaway Prophet
A Novel
Michele Chynoweth
2016 Honorable Mention
308 Pages
Check current price
Fiction - Inspirational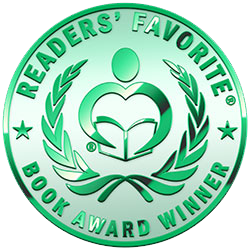 From the author of the best-selling novels The Faithful One and The Peace Maker comes another captivating modern-day Bible story that will grip you and not let go.
Rory Justice leads a relatively normal life as a conservative, divorced, middle-aged ad agency account executive. He doesn't like to rock the boat, but that's just what happens when his retired FBI agent father, on his deathbed, asks Rory to hand-deliver a sealed letter to the Las Vegas sheriff's department. The letter details plans by a new Islamic State mafia running the casinos to destroy the city with an underground nuclear bomb.
Instead of delivering the letter warning Vegas of its impending doom, Rory tries to run. He mails the letter and jumps onto a cruise ship, only to find himself entangled in a series of horrific misfortunes. Rory is eventually brought back to Vegas, where he ends up helping FBI and police investigators who have forty days to uproot the mafia and the bomb they've planted before it destroys Sin City. In the process, he finds himself confronting the very low-lifes he abhors―prostitutes, gamblers, drug addicts and thugs―and falls in love with police lieutenant Susan McAfree, a tough yet vulnerable officer on his team. But can this new-found love outweigh the hate he feels for the sinners she lives among and works to save?
Full of intrigue, suspense, and a little romance, The Runaway Prophet delivers the message that you can try to run from God's call, but you can't hide and that sometimes, by rescuing other people, God rescues you in the process.
"Those who cling to worthless idols forfeit the grace that could be theirs…Salvation comes from the Lord."
- Jonah 2:8-9 (NIV)
Triangulating Bliss
The Mystique of Living Book 1
Janelle Jalbert
2016 Bronze Medal
299 Pages
Check current price
Fiction - Inspirational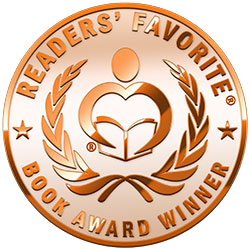 Medalist for Cross Genre Fiction, 2015 New Apple Book Awards

Behind a single door lie many forms of Bliss…

Greg Ellison is a veteran reclaiming his life from the ghosts of war and what could have been. He doesn't know that researching an unexplained mystery will change his life forever.

TRIANGULATING BLISS is a heartwarming and entertaining novel of second chances, romance, mystery, and the supernatural.

Greg learns of the suicide of a local sports hero. Reports claim that the suicide was linked to a disappearance from Bliss. The story hits home when Greg finds that family secrets tie him to the sports star.

Greg meets Lois Atwater, the vivacious owner of Bliss Bar & Grill, and learns that the athlete's disappearance was not the only one. Lois and four others have encountered the "Bliss Triangle" as well.

Lois reunites with the love of her life and learns that love never dies; a woman, broken by life, sees how her life might be; a musician's wife stumbles upon her own grave; a son, caring for his dying mother, learns that endings can be beginnings; and a financial advisor with a shady past finds out how close he is to losing everything.

All of their stories include one figure: a man with dark hair, blue eyes, and a strong jaw.

Then, it's Greg's turn.

Greg's encounter with the mysterious forces at Bliss changes everything. He learns that what brought him to Bliss is not as it appears and that the lives touched by Bliss are powerfully interconnected across space and time.

TRIANGULATING BLISS is a tale of living life to the fullest; but… to understand, you must first disappear.

Author Notes:

TRIANGULATING BLISS is Book 1 in the MYSTIQUE OF LIVING series.
All books can be read as stand-alone pieces. NO cliffhangers.


TRIANGULATING BLISS includes an abbreviated Reader's Guide. The Companion Guide, THE BACKDOOR TO BLISS, is also available with an expanded author Q&A, more discussion questions, an expanded author Q&A, deleted scenes, the story behind the creation of TRIANGULATING BLISS and much more.

10% of all proceeds from the novel and 100% of proceeds from the Companion Guide will go to funding children's wishes as part of the Bliss Challenge.

Advance Reviews:
"A well written and engaging novel, I was completely glued to the pages. Once I started reading it, I could not put it down…It's a fascinating story, full of twists and has elements of paranormal, mystery, romance. There are some really exciting and touching parts. Highly recommend!" LibriAmoriMiei

"The power behind the story leaves you wondering, leaves you turning the pages, and most definitely leaves you wanting more from this author." Undercover Book Reviews

"I've read books about disappearances, even mysterious ones, but haven't read anything like this. It's not just the actual plot that makes this book unique; it's the way in which the author tells the story… There were a few times I was at a loss as to where the author was taking us, and was very surprised and delighted to see where we ended up...I found the story really interesting and enjoyed where the author took the disappearances and how she described their time 'lost' and the return. It gave it a very sci-fi feel, and I thought that was brilliant. Overall, I think this is a great read. I would love to see more by this author…I thought this story was unique and interesting and was told well." Natural Bri Book Review


Theory of Expanded Love
Caitlin Hicks
2016 Silver Medal
366 Pages
Check current price
Fiction - Inspirational
Finalist, IndieFab Book of the Year awards in two categories; Literary and Religious
First place, Chanticleer Somerset Award


Trapped in her enormous, devout Catholic family in 1963, Annie creates a hilarious campaign of lies when the pope dies and their family friend, Cardinal Stefanucci, is unexpectedly on the short list to be elected the first American pope.  Driven to elevate her family to the holiest of holy rollers in the parish, Annie is tortured by her own dishonesty. But when "The Hands" visit her in her bed and when her sister finds herself facing a scandal, Annie discovers her parents will do almost anything to uphold their reputation and keep their secrets safe.  Questioning all she has believed and torn between her own gut instinct and years of Catholic guilt, Annie takes courageous risks to wrest salvation from the tragic sequence of events set in motion by her parents' betrayal.
My Perfect Imperfections
Jalpa Williby
2016 Gold Medal
206 Pages
Check current price
Fiction - Inspirational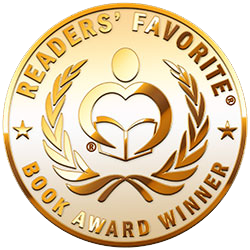 I can't talk. I can't walk. I'm alive. But, am I living? My name is Lily Cooper, and I have Cerebral Palsy. I can't seem to control my muscles. My body refuses to cooperate. I may be confined to my wheelchair, but my mind is sharp. And, I'm stubborn as hell. I will not allow my disability to define me. I will pave my own path in life. I choose strength. I choose to live.
The Healing Field
A Young Psychiatrist's Battle with His Anorexic Patient, Her Hunger Strike against God, and Their Journey through the Dark Night
Howard E Richmond MD
2015 Finalist
257 Pages
Check current price
Fiction - Inspirational
Just starting out in psychiatry, "Dr. H" approaches his client's death wish via anorexia with all the tools his profession provides: medication, therapy, hospitalizations, and even, when truly desperate, electroconvulsive therapy. But nothing works.

Discouraged by Lori's continuous decline and overwhelmed by his growing practice, he decides to shake things up in his own life by enrolling in a stand-up comedy class. With the door to his creativity and humor now open, he surprises himself with fresh treatment ideas that just might startle Lori out of her deepening depression. Dr. H begins to recognize that healing doesn't always follow protocol and that it requires the courage of not only the patient, but also the doctor.

A fictionalized account of a real-life journey from fear to love written by Dr. Howard E. Richmond, The Healing Field is an encouraging read that addresses the tough topics of anorexia, self-esteem, suicide, and abuse with enough gravity, humor, and hope to start you on your own path toward healing.

PRAISE for The Healing Field
The Healing Field is more than a novel. It is a beautifully crafted and gorgeously delivered composition based on a real-life story. It thoughtfully reveals the bold and unabashed narratives of a psychiatrist and his patient amid their strengths and struggles, personal and conjoint experiences, and raw texture of authentic humanness. Narrating with a mellifluous and metaphorical voice, Howard Richmond offers readers a unique opportunity—inviting them to enter the private emotional residence of an unconventional treatment room. written. Readers are permitted to peer into the personal world of a devoted physician and the complex challenges he shares from the confidential file folder of one woman who experiences a courageous awakening.
-Wendy T. Behary, LCSW, author of Disarming the Narcissist: Surviving and Thriving with the Self-Absorbed
The Healing Field is a riveting novel about the healing journey of doctor and patient—a universal story of how the power of love can conquer fear and make you want to live. Howard Richmond is the rare physician who knowingly crosses unconventional terrain, with creativity and empathy, in pursuit of saving his patient from self-destruction.
-Bill O'Hanlon, featured Oprah guest and author of Do One Thing Different
Dr. Howard Richmond has an extraordinary ability to share his wisdom and experience with his patients. He helps them with clarity, love, humor and great devotion. I've observed him lecture, teach and inspire his colleagues and the community for over two decades. In The Healing Field, we can clearly see how Dr. Richmond is able to support, guide and empower. It is a must read for anyone who is interested in seeing what the power of the human spirit can do in the midst of terrible emotional trauma. Kudos to both teachers: Lori and Dr. Howard.
–Daniel Vicario, M.D., ABIHM Medical Oncology and Integrative Oncology Medical Director, U.C. San Diego Cancer Center Director, Integrative Oncology Program San Diego Cancer Research Institute
Howard Richmond's book, The Healing Field, is a story for all of us. Dr. Richmond offers us a clue to spontaneous medical remissions and how they can occur in a single moment of surrender and trust.
-Paul Brenner, MD, PhD, author of Buddha in the Waiting Room and Seeing Your Life Through New Eyes
Contact Author -