Finding Out
A Novel
Sheryn MacMunn
2014 Gold Medal
326 Pages
Check current price
Fiction - Historical - Event/Era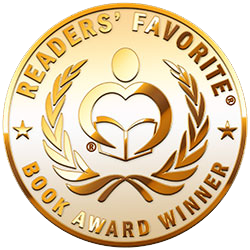 Reviewed by Jack Magnus for Readers' Favorite

When we first meet Sheila, the main character in Sheryn MacMunn's contemporary fiction novel, Finding Out, she's enduring the public humiliation of being dumped by her live-in boyfriend, in front of her neighbors, on the street outside their co-op building. Sheila is shocked to find out that he's moved out of their co-op while she was on a business trip, taken their joint savings, and found someone else. After their 7-year relationship, she's not sure how to reestablish herself as a single. Her job has also gotten more stressful with the introduction of Crystal, a young, spoiled woman with an important father, who has been made Sheila's direct responsibility. While she's struggling to make sense of it all, she accepts an invitation to dinner with Ruth, an elderly neighbor, for Sunday evening. Ruth says that Sunday evenings are the hardest in the kind of situation that Sheila finds herself in. Along with the dinner, Ruth begins to tell Sheila stories about her life.

Finding Out by Sheryn MacMunn is an impressively smooth and readable novel that weaves present and past together with deceptive ease. Sheila's business and personal problems are crazy and will seem all-too-familiar to many of those who've worked in an office and endured office politics; as well as those who've been on the receiving end of a poorly executed breakup. Where Finding Out really shines, however, is Ruth's series of stories about her childhood and coming of age in Nazi Germany. I felt like I was reading tales spun by a Scheherazade, as the beleaguered family hikes through the woods to find safety and ends up camping throughout the winter in the snow and cold. I have long been a student of WWII history and read many historical novels on the subject. Finding Out ranks up there with the best of them. Finding Out is a remarkable fusion of present and past and well worth reading.
Blood Shinobi
Revenge to Redemption
Edmund Kolbusz
2013 Honorable Mention
330 Pages
Check current price
Fiction - Historical - Event/Era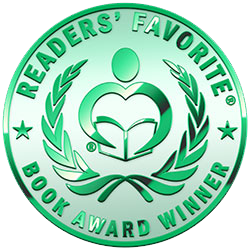 Reviewed by Kim Anisi for Readers' Favorite

In "Blood Shinobi" Edmund Kolbusz tells the story of a boy called Naki. He is the only survivor of an attack on his home village. The attack was ordered by Oda Nobunaga and the young boy swore revenge. He would not rest until Nobunaga would die at his hand. As the story progresses, he often comes close to his goal; however, he has to learn that you often will only succeed if you also can show patience and wait for the right moment – but can he wait? Naki has to learn a lot and slowly turns into a more responsible young man – mainly because he meets people who help him along that way, for example, the beautiful Sai, the daughter of a Ninja Chunin. While staying with her family, he learns more about his past and discovers a truth that explains a lot about his life.

"Blood Shinobi" uses many events in Japanese history to tell the story and moves the characters in those events without compromising actual history too much. I chose the book because I love Japanese history and novels that use it as a background without ruining it. Edmund Kolbusz is one of the authors who manage to combine fiction with history. You could almost believe that Naki really existed – and who knows, there might have been a boy just like him. The story is well written even though some events are a bit predictable but they are balanced by some that are quite a surprise. The number of characters is just right and they all have believable motivations and background stories. If you know a few things about Japanese history, some of the events will ring a bell and characters like Oda Nobunaga will be familiar to you. If you don't know much about Japan and its history or culture, then some things might be a bit confusing for you and there might be a few terms that are unfamiliar but it shouldn't have too much of a side-effect on your enjoyment of the story. I certainly enjoyed it a lot!
The Year of the Horsetails
R. F. Tapsell
2013 Finalist
150 Pages
Check current price
Fiction - Historical - Event/Era
Reviewed by Maria Beltran for Readers' Favorite

"The Year of the Horsetails" was first published in 1967. It is a brilliant historical novel that is most probably set in the vast Eurasian steppe, during the early Dark Ages, or late Middle Ages. The novel unfolds as Bardiya, a Saka tribesman, escapes from the feared Tugar army. He encounters some members of the Drevich tribe, in the rugged steppe landscape, and ends up living with them. Subsequently, he falls in love with Marissa, a beautiful tribeswoman. Under the threat of invasion from the dreaded Tugars, Bardiya trains the pastoral Drevich tribe in war techniques that he learned from the Tugars themselves. He has been a soldier in the Tugar army and was sentenced to death for desertion when he escaped. The description of the battle between the mighty army of the Tugars and the peace loving Drevich tribe is certainly the highlight of this novel.

Written by R. F. Tapsell, "The Year of the Horsetails" is a historical fiction novel that surely belongs to the list of timeless classics. There has been a lot of speculation about the time frame of this story and it is believed to be between 406 AD and 1162 AD, which is between the birth of Atilla the Hun and the rise of Genghis Khan. Those were interesting times when ancient warfare was perfected by great warriors. The author's amazing description of the steppe landscape and the battle scenes can bring the reader back to these interesting times. The plot of the story may not be that original but the author's descriptive style is nothing short of brilliant. There is no doubt that R. F. Tapsell is a gifted writer with a rich imagination, as he brings the reader to a time when survival and victory almost always belong to the strongest tribes. This is a book that not only provides the reader with important lessons in history, it is also a highly entertaining read.
Scent of Triumph
A Novel
Jan Moran
2013 Bronze Medal
403 Pages
Check current price
Fiction - Historical - Event/Era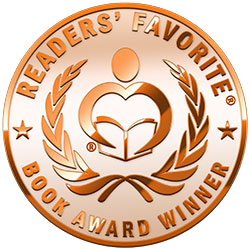 Reviewed by Alice DiNizo for Readers' Favorite

"Scent of Triumph" is a well-written novel that captures the drama of World War II and the people who lived and loved back in those threatening years. The main character Danielle Bretancourt has been raised in Paris as the daughter of a Jewish mother and Catholic father. Her marriage to a much older German aristocrat, Max, has produced a son, Nicky, and, shortly into the story, a daughter named Jasmin after one of the floral scents that the Bretancourt family uses to make perfumes in their home in the south of France. Max fights against the Nazis who are ruining his beloved homeland and Nicky is stranded in Poland with his grandmother Sofia. Surrounded by death and horror, Danielle takes Jasmin, her niece Liliana and her shell-shocked mother, Marie, who has also witnessed death, and flees to America and to Los Angeles where they are impoverished but free from war's harm. Can Danielle survive the horrors she has witnessed? And where does Jon Newell-Gray fit into her complicated life?

Jan Moran has created a novel of a young woman's triumphs after numerous setbacks and missteps that will recall the writings of Danielle Steele and Barbara Taylor Bradford. Danielle, her husband Max von Hoffman and addicted but charming Cameron Murphy, her true love Jon Newell-Gray, her family and friends like Abigail Newell-Gray and Lou Silverman are believable and seem real products of those wartime years. The plot line moves with resolvable twists and turns to the story's happy ending. I am sure "Scent of Triumph" will be a popular book for readers everywhere to place on their "must-read" lists.
Widder's Landing
Eddie Price
2013 Gold Medal
568 Pages
Check current price
Fiction - Historical - Event/Era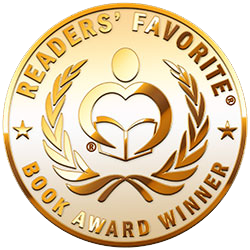 Reviewed by Jorja Davis for Readers' Favorite

Craig Ridgway leaves his well-educated home at the age of fifteen because he cannot imagine being in school another year. He moves from Philadelphia to Lancaster where he apprentices himself to the master-gunsmith Jakob Wetzel. When Jakob dies in January 1811, twenty-one year-old Craig loses his mentor. Grieving Wetzel's death and the end of his job and his home, he decides to move west to Pittsburgh. There he stokes coal in one of the town's new foundries. Craig needs the wide open spaces he fell in love with as he made his way over the mountains of Pennsylvania in the snows of January. He moves on down to the Ohio River to the rich farmlands of Kentucky. He disembarks at Widder's Landing, deathly ill with pneumonia. The Widder nurses him back to health, extracting his promise to continue through the planting and harvesting seasons. So starts ten months of back-breaking labor. Craig has much to glean from one of Cottonwood Bend's infamous outcasts. He can do little more than notice Mary, the beautiful daughter of the neighbor whom the Widder curses. Farming suits his restless spirit. Mary Catherine McDonnell suits his tender spirit. Life and love rest on a few hundred acres on the edge of the Ohio River. Setting the life and love on the Kentucky frontier in the years 1811 to 1815 provides a good window into the American history of the period. The years of initial statehood for Kentucky, the Comet of 1811, the New Madrid Earthquakes, and the War of 1812 provide the backdrop where Craig wins and loses and hopes to win again. In the process, he grows to love the land and its people. The small town of Cottonwood Bend bears intentional resemblance to the small town of Cloverport in Breckinridge County.

Price's vivid descriptions draw on all the senses and paint a vivid picture of a vivid time. His characters are all unique and will continue with the reader long after the 568 pages have flown by, like the great flocks of geese and passenger pigeons that show the change of seasons on this edge of the frontier. The characterizations are all well-rounded as the author develops them in the ways they relate to one another, and to the times in which they live. Eddie Price's love of history and the scope of his research will make the reader want Price to have been their history teacher when they studied the Great Westward Expansion, the War of 1812, Andrew Jackson, crops of Kentucky, and the mighty river systems that were the first roadways of America. Starting with a real farmhouse built in 1802 on the western edge of Breckinridge County, Price helps us visualize, taste, smell, hear and feel "What stories this old house could tell!" His research is well-grounded and presented in the Introduction and Acknowledgments. This book makes history come alive. Readers will match Price's book with renowned epic novels like Ken Follett's Pillars of the Earth, Morgan Llywelyn's Brian Boru, or Mary Renault's epic historical novels of the 1960's. The reader will come away not only with a book they will need to share and read again, but one that will stand the test of time, and teach more history than one could understand any other way.
The Starlight Club
Joe Corso
2013 Honorable Mention
Kindle Edition
Check current price
Fiction - Historical - Event/Era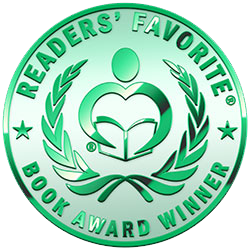 Reviewed by Alice DiNizo for Readers' Favorite

Elderly Bobby Valentine has his daughter drive him back into the Spanish section of Queens. They park and eat lunch at a cafe which features Italian food and Bobby remembers when a long ago time this cafe was the Starlight Club where Mafia "made" Yip and Red were the owners and ran their illegal businesses out of back private rooms. Yip and Red take really good care of their loyal followers, rewarding Trenchie for his unjust ten years in prison with a restaurant of his own, even letting the young meat deliverer, Bobby Valentine, place discreet bets while they lent him money that he needed for his family. Colorful unforgettable characters pass through these pages like Jimmy the Hat, a handsome hitman who actually succeeds as a movie star. Violence is the norm with rival Mafia organizations like the Gallos and the Profacis looking to move in on Yip's territory. Those were the days.

"The Starlight Club" is an enjoyable, well-written and well-edited book that tells accurately how, decades ago, the Italian Mafia were kings, with connections in politics, police and even Hollywood. Character portrayal is first-rate and the reader will come to appreciate, if not love, Yip, Red, Trenchie, Joey Gallo and the many other "wise guys". Author Joe Corso has created a memorable look into a world long gone as the streets of our country now see not just the Mafia but gangs from countries all over the world. The Prologue and Epilogue with Bobby Valentine looking back on his life as a young man are effective in telling the story. Finally, the plot moves smoothly, if rather violently, to its conclusion making "The Starlight Club" a must read for mystery and Mafia history lovers everywhere.
Fission
Tom Weston
2012 Honorable Mention
330 Pages
Check current price
Fiction - Historical - Event/Era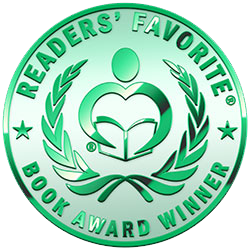 Reviewed by Anne Boling for Readers' Favorite

"Fission" by Tom Weston is based on a true story. Our tale centers on Lise Mietner, a Physicist. Women were expected to get married and raise a family, not to dream or pursue a career and especially not in a field like Physics. The year was 1906 when Max Planck was recruiting some of the most brilliant minds in the world. Meitner meets and works with several well-known men including Albert Einstein. However, the person she worked with the closest was Otto Hahn, a chemist. Their research focused on radioactivity and nuclear physics. Their research took Mietner in a different direction as she became a spokesperson on the topic. You may be asking yourself why you are not familiar with the name of Lise Mietner. She was born into a Jewish family in 1878. Hitler hated the Jewish people and removed her name from any of her published research. She barely managed to escape Berlin with her life.

Tom Weston brings Lise Mietner's story to life. He depicts her in a positive light allowing her personality to shine through as well as her intelligence. Mietner is a shining example for young women today, clearly demonstrating that women can have a successful career. Since I was not familiar with Mietner, I truly appreciated Weston's ability to show her as a multidimensional character. It is obvious that Weston spent much time researching her life. He did an incredible job of pulling the reader into this book allowing him or her to experience the culture of the era. Kudos to Mr. Weston.
The Last Moon
DeAnn Lubell
2012 Gold Medal
290 Pages
Check current price
Fiction - Historical - Event/Era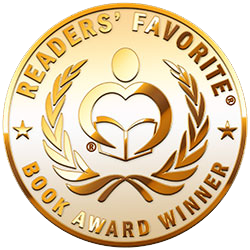 Reviewed by Anne Boling for Readers' Favorite

DeAnn Lubell, author of "The Last Moon", transports readers back to May 8, 1902, when Mt. Pelee on the island of Martinique erupted in one of the most deadly and destructive events recorded in history. The pleasure of reading this book comes in the minute details. Lubell shares the philosophy, the Creole language, the routines, the topography, and the ecological phenomena with regard to the eruption. While Lubell accurately portrays the events, it is the people that make this book special. The tale begins with Captain David desperate to arrive in Martinique. The ocean around his ship was littered with human and animal bodies. He prayed Mt. Pelee had not erupted. Lubell skillfully weaves the threads of Yvette, Andre, David, Aza, Father Roche and the evil, greedy politicians together into a tapestry upon which the events are played out. The women are portrayed as resilient yet elegant. Voodoo and brothels are part of the accepted culture. Politicians can think only of what it will take to win a racially charged election.

It is obvious DeAnn Lubell spent much time researching the event she writes about. She brings the eruption to terrifying life. Her descriptions of the island before the eruption are magnificent. I have never been to Martinique but after reading the vivid descriptions I plan to vacation there. The descriptions of the aftermath are horrifying. "The Last Moon" is a historical novel but it also has intrigue, action and romance. I found the book riveting, mesmerizing and a must read tale.
The Other Alexander
Book I of The Bow of Heaven
Andrew Levkoff
2012 Silver Medal
369 Pages
Check current price
Fiction - Historical - Event/Era
Reviewed by Anne Boling for Readers' Favorite

"The Other Alexander: Book One of The Bow of Heaven" was written by Andrew Levkoff. This is a historical novel with a touch of romance, mystery, suspense and intrigue. The setting is 20BCE, Siphnos, Greece. Alexander was taken captive and given to Crassus. Alexander faces the many humiliations that come with the role of a slave. The former Greek philosophy student was intelligent and compassionate; he came to terms with his plight and came to care for his master. The master's house was filled with intrigue and murder. Alexander had a difficult decision to make and either way he could be the one to pay the price. Levkoff draws on an actual person in his account. I was curious about the "real" Crassus and did a little research. Marcus Lionius Crassus was a Roman General and a politician. He was famous for his role in the Battle of the Colline Gate. Crassus crushed the slave rebellion that was led by Spartacus. He also financed Julius Caesar. The author has created a multilayered character in Crassus. This tale is told from Alexander's point of view giving the reader a unique opportunity to see the real nature of the great emperor.

Levkoff is an expert at character development. I found the bits of Greek life fascinating. The author utilizes philosophy and history throughout this tale. The cast of characters could have gotten out of control but the author wisely stuck with a small group. Levkoff is a very talented author. He has plans for 'The Bow of Heaven' to be a trilogy. If the next two books are as well done as Book 1, Levkoff's name will soon be rolling off the lips of the fans of historical fiction.
William & Lucy
A Tale of Suspicion and Love
Michael Brown
2012 Bronze Medal
356 Pages
Check current price
Fiction - Historical - Event/Era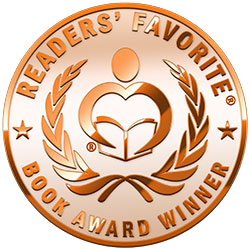 Reviewed by Debra Gaynor for Readers' Favorite

William Wordsworth wrote five poems inspired by a young woman named Lucy. Scholars have long speculated as to the identity of Lucy. Was she real? Could she have been a fantasy of William's imagination? "William and Lucy" is a fictional work speculating on the identity and relationship of Lucy and William. Author Michael Brown used the clues provided in Wordsworth's poetry to piece together the fragments of the mystery, such as the location of Somerset. Michael Brown's romantic tale is set in 1798 during a time of war between England and France. When we meet William Wordsworth it is a time of turmoil in his life. He seems to lack the inspiration to write, the crown suspects he is a spy for France, his landlord is evicting him, and his inheritance is tied up in the courts.

William is twenty-eight when he meets seventeen year old Lucy Sims. The two young people are drawn to each other. In Brown's version of the myth, Lucy is a governess, plagued by her employer's unwanted advances, who eventually forces himself on young Lucy. The mistress of the home is angered and accuses Lucy of theft. The drama continues as William faces poverty, treason, and the threat of death by hanging.

Michael Brown is a brilliant author, whose style reminds me of Charlotte Bronte and Jane Austin. He allows the plot to form at its own pace and never attempts to lighten the desperation of the era. Brown brings depth and dimension to both the characters and the plot. There is an atmosphere of romance as well as a sense of desperation in the relationship of the characters. Wordsworth's art was devalued in his lifetime; however, I suspect that will not happen with the works of author Michael Brown.
Contact Author -