Touching the Wire
Rebecca Bryn
2019 Gold Medal
Kindle Edition
Check current price
Fiction - Historical - Event/Era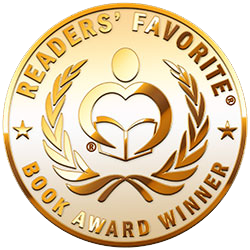 Reviewed by Sarah Stuart for Readers' Favorite

Touching the Wire by Rebecca Bryn is a story of all the women of the Holocaust. Miriam, a Jewish nurse, steps down from a cattle wagon and into the heart of Chuck, a young doctor, but saving her from the gas chamber exposes her to the full horror of camp life. Their relationship blossoms and together they save lives, joining the camp resistance and risking execution daily. At liberation, they are separated, Chuck stealing damning evidence that he dare not reveal for fear of harming his post-war family. Part Two takes place after his death. His granddaughter, Charlotte, fighting her own demons, seeks to uncover the past her grandfather wouldn't speak of, and solve the mystery of what happened to Miriam, his lost love.

Rebecca Bryn has a way with words I have found in no other writer: "she'd left footprints in his heart, trodden deep and clear." Beautiful, but the true meaning behind them is hidden for a long time in Touching The Wire. A powerful and unforgettable story of life in Auschwitz, it is a testament to the courage of those that survived; touching the electric fence that surrounded the camp was the fastest way to commit suicide. I can only admire Ms Bryn for undertaking what must have been challenging research, and recommend this superbly written book to all. The horror of man's inhumanity to man and the love story between Walt and his "sepia girl" combine to make a nail-biting read that will leave you looking for more books by this talented author.
Along the Waterways
Dreamtime Mysteries
Jenni Barnett
2019 Honorable Mention
332 Pages
Check current price
Fiction - Historical - Event/Era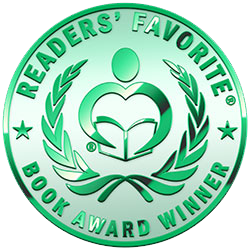 Reviewed by Kimberlee J Benart for Readers' Favorite

If you enjoy historical fiction inspired by the myths and legends of indigenous people, Along the Waterways, book two of the Dreamtime Mysteries trilogy by Jenni Barnett is for you. Although a sequel, it stands on its own. Set in Australia, it follows two timelines: modern-day Rex Graham, a twenty-year-old mixed-race university student, and the stories about his Aboriginal grandmother's people. Barnett makes clear that these aren't a retelling of traditional myths or legends but her own creation, though inspired by her respect for and appreciation of Aboriginal culture. The narrative is divided into seven "books" accompanied by illustrations. Story characters and their family and clan relationships are identified at the start of each book. A glossary of language and an index of character names is also provided at the end.

In Along the Waterways, Barnett gives us a fascinating collection of stories about an intriguing people. The cast of characters can seem daunting at first, but as you make your way through the tales, just as some of them make their ways along the rivers, the characters become real and relatable. It's as if you've popped back in time to the Australian bush before the arrival of Europeans and are watching the panoply of human interactions at tribal, clan, and personal levels. Adventurous journeys, heroic characters, challenges, power struggles, first romances, births and deaths, sadness and joy fill the pages against a backdrop of cultural traditions, a spiritual integration with nature, and an orderly culture with defined roles. Secrets are revealed and Rex will encounter the meaning and purpose of his life. Highly recommended.
When It's Over
A Novel
Barbara Ridley
2018 Finalist
356 Pages
Check current price
Fiction - Historical - Event/Era
Reviewed by Divine Zape for Readers' Favorite

Lena Kulkova is a Czech with known socialist connections, a Jewish woman uprooted from her country because of political tensions. When she meets Otto, a refugee from Hitler's Germany, she follows him to Paris. They have come to Paris to give their support to the Republicans in the Spanish War, but something deadlier awaits humanity. Compelled by the war to remain in Paris, Lena has no news of her family, now living in a Nazi-occupied country. Otto and Lena won't be together for long as Otto flees to England where he expects Lena to rejoin him later. But Lena can't get a visa.

The reader follows their gritty story until the two finally reunite, but they are met with a lot of hostilities and discrimination from those not ready to welcome refugees. Follow her as she embraces a new romance and plunges into a political path that will transform her life and allow her to play a role in the overthrow of Churchill. When It's Over: A Novel by Barbara Ridley is inspired by real life events, a story that explores the dangerous climate of WWII, a woman's quest for love, and the joys and perils of refugees.

Barbara Ridley is a great storyteller with a unique gift for character and setting. I enjoyed her characters very much and it was interesting to see how they fitted into the political setting of the novel. The themes of family, war, love, solitude, and hope are beautifully woven into the fabric of this spellbinding story. When It's Over: A Novel features strong historical references, and follows great public figures, without losing sight of the characters involved in the story. Well-written with awesome dialogues and arresting prose, this story will both entertain and inform readers about what it feels like to be a refugee.

The Displaced
Fall of a Fortress
Frieda Watt
2018 Honorable Mention
510 Pages
Check current price
Fiction - Historical - Event/Era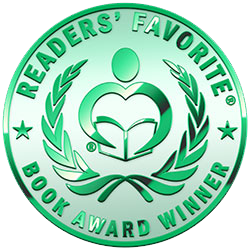 Reviewed by Emily-Jane Hills Orford for Readers' Favorite

Growing up in a colonial fortress in the mid-1700s had the usual restrictions and class distinctions. For Marie and Pierre, and Marie's twin brother, Nic, and her best friend, Elise, the powers that controlled their lives were more than just the threat of English invasion. Nestled in a prime location on Île-Royale, now known as Cape Breton Island, the Fortress of Louisbourg was not only France's pride and powerful stronghold in the new world, but also the lure that attracted England to conquer it, not once, but twice.

Marie and Nic were under the guardianship of their uncle, Claude, a brutal man who never wanted them in the first place and took his hatred and frustration out on the two whenever he had the chance. When Louisbourg first fell in 1745, Marie and Elise were sent to France with the other Louisbourg residents. Her brother, Nic, in the army, was imprisoned in New England. Pierre had escaped and was making a new life for himself in Quebec. With the peace treaty, the English left and the French returned, but not for long. Just long enough for personal strife to enter the foray and make the growing love between Marie and Pierre that much more of a challenge. After the final siege of Louisbourg in 1758, the two escape, though not without further difficulties.

Frieda Watt has written an epic historical romance set in the famed and doomed Fortress of Louisbourg during the final years of French dominance in the new world. The Displaced traces the lives of four young people as they struggle to make their lives together in a world fraying at the seams. The setting is well depicted and the reader instantly feels like they are walking the streets of Louisbourg with these four young people, Marie, Nic, Elise and Pierre. The difficulties the residents of Louisbourg faced, during the siege and before and after, is evident as the struggles to survive are paralleled with the attempts to nurture a relationship in a difficult time, under stressful circumstances. This is a heartrending, passionate story, though fictional, about a real place, a real time and a real struggle. A powerful story of love and survival.

A Short Period of Exquisite Felicity
A. D'Orazio
2018 Honorable Mention
334 Pages
Check current price
Fiction - Historical - Event/Era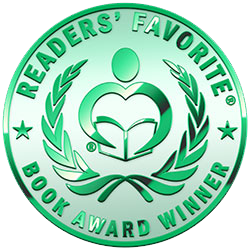 Reviewed by Kimberlee J Benart for Readers' Favorite

If you enjoy a good Jane Austen fan fiction, A Short Period of Exquisite Felicity by A. D'Orazio is just the book for you. In this alternate version of the romance between Elizabeth Bennet and Fitzwilliam Darcy, the engagement between the two passionate protagonists of Pride and Prejudice lasted only a week and two days. Without explanation, Elizabeth called it off, breaking Darcy's heart in the process. As the story opens, more than a year has passed since they saw each other and they're about to meet again. Darcy is visiting Netherfield with the Bingleys and their new baby, and Elizabeth is joining them after a long absence from Meryton. Darcy is determined not to let Elizabeth know the depth of the feelings he still holds for her, but how long can he keep up a pretense when faced with her presence?

I really enjoyed reading A Short Period of Exquisite Felicity and not just because I'm a die-hard Jane Austen fan. Even if you've never heard of Austen, you'll find yourself entranced by this story. Here are two people who have come to feel such deep passion for each other, only to have their expectations of future marital bliss ripped away. D'Orazio does a credible job of carrying the tone of the original, while altering the plot. She does an even better job at conveying the thoughts, feelings, and complexity of the characters through a narrative style that is smooth, precise, descriptive, and emotionally evocative. An entertaining read for anyone who appreciates a good love story.
What is Forgiven
Book Two in the Anna Klein Trilogy
C.F. Yetmen
2018 Bronze Medal
408 Pages
Check current price
Fiction - Historical - Event/Era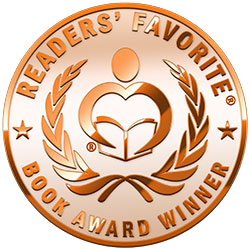 Reviewed by Christian Sia for Readers' Favorite

I hesitated before picking up this book, not having read anything from this author, but then I was surprised, seduced by the writing, and found myself immersed in a post-war narrative that melds art, daily life just after the Second World War, the history of the American Monuments Men, and an interesting romance. What is Forgiven by C.F. Yetmen is a fascinating story and the second book in the Anna Klein Trilogy that follows Anna Klein, a German woman working as a translator for Captain Henry Cooper of the Monuments Men. She faces numerous problems in life, including her displaced family, a boy she shelters who is wanted by the authorities, and her marriage. Then there is a crime involving two important pieces of art work she is supposed to keep watch on. While the Monuments Men face imminent closure, she knows she must locate the criminal before things turn against her and her boss. This is a beautiful story handled by deft hands.

You are greeted with exquisite prose from the first sentences of this gripping historical novel. The author has a gift for evoking powerful images and a peculiarity of phrase that hints at the author's refined sense of humor and evocative language. C.F. Yetmen plunges the reader into post WWII Germany, allowing them vivid images of what life was like in Germany after the war. Anna is a very compelling character, an art archivist and translator, and a woman torn between different worries and worlds. There is an anxiety that eats into her as she navigates the different challenges of her life, and the reader becomes very aware of it, an element of character that enriches the story and lends it a great sense of realism. The characters in this narrative are well sculpted, with convincing backgrounds and cultural identities. What is Forgiven is one of the best post-war novels I have read, deft and balanced, captivating in an irresistible kind of way.
The German Half-Bloods
The Half-Bloods Series Book 1
Jana Petken
2018 Bronze Medal
645 Pages
Check current price
Fiction - Historical - Event/Era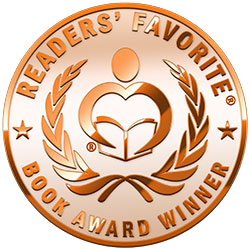 Reviewed by Alyssa Elmore for Readers' Favorite

A well-to-do Berlin family experiences the devastating effects of WWII in the thrilling historical novel, The German Half-Bloods (The Half-Blood Series Book 1) by Jana Petken. It is September 1939 in Germany. Hitler has risen to power, and the Third Reich is spreading terror throughout Europe. Three young men, Max, Paul, and Wilmot Vogel, must decide their loyalty to one of two of their home countries; England, their mother's homeland, or Germany, their father's homeland. Max, an academic, chooses England as his home, leaving his mother and twin brother, Paul, in Nazi Berlin. Paul, a handsome young doctor, loves his homeland of Germany and refuses to leave its people in the hands of the terror-loving Nazis. Wilmot, the youngest, joins the SS to please his Nazi-loving father, only to discover their horrific acts against humanity. As the war progresses, trust is lost, loyalties are divided, and love is tested, leaving the young men to choose between dedication to country or honoring their integrity. Not all is as it appears on the surface; can one trust their own family?

The German Half-Bloods (The Half-Blood Series Book 1) by Jana Petken is an intense, nail-biting ride through WWII Germany. The unique perspectives of the characters in Germany, as well as those in England, were refreshing and charismatic. I am well-versed in the history of the time period, and I must say that very few historical novels of the period are satisfactorily accurate enough for me to enjoy, this book being a rare exception. I was deeply impressed with the characters' viewpoints and the extent of the plot. The author spun such an intricately woven web of intrigue that I didn't want to stop reading. I was transported back in time and enjoyed every minute of it! I loved this novel! It is beautifully written, and deeply moving. Although there are some historically accurate details that may disturb a younger audience, I feel that this novel is an essential historical read.


Tall Chimneys
A British Family Saga Spanning 100 Years
Allie Cresswell
2018 Silver Medal
401 Pages
Check current price
Fiction - Historical - Event/Era
Reviewed by Peggy Jo Wipf for Readers' Favorite

Allie Cresswell takes you on a journey through just one of the many lives that inhabited the distinguished house called Tall Chimneys. Built in the 1600s, this Jacobean house represented a time of landlords and proper families that ruled an area. Tall Chimneys: A British Family Saga Spanning 100 Years centers around the seventh and last child, Evelyn. Even at a young age she is left to fend for herself until the gatekeeper and his wife take her under their wing. At the age of six, and with both parents dead, she is sent to live with her oldest sister until she finishes her schooling at the age of seventeen. She arrives back at Tall Chimneys to discover the tenant manager has made himself quite at home, ready to acquire her as his own. Even after his death, Sylvester Ratton is a threat to her well-being. After her great-nephew reads from her journal and visits Tall Chimneys, it is as if the mantle has been passed to the next generation. This house has a way of haunting a person, and refuses to let go.

I found Tall Chimneys: A British Family Saga Spanning 100 Years very descriptive and enchanting. Allie Cresswell makes you feel the thick fog that engulfs the moors; you hear the crows inside the last standing chimney; the cold and despair creeps inside your bones, just as Evelyn experienced it. I felt this novel was honest about a time when single women had few choices, especially women with little training and no practical skills. Allie Cresswell captured the story of love and the profound discovery that a woman can love more than one man. I found this a beautiful story of the strength of a woman who has faced many hardships, some of her own making, and still she found peace, though shackled to a house that will not let her go.

A Motherland's Daughter, A Fatherland's Son
A WWII Novel
Ellie Midwood
2018 Gold Medal
415 Pages
Check current price
Fiction - Historical - Event/Era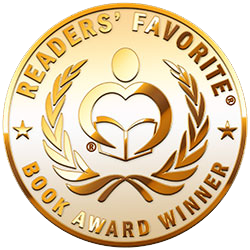 Reviewed by Grant Leishman for Readers' Favorite

Kira was a beautiful young translator for the Army of the Soviet Union and Werner, a young soldier with the Wehrmacht, who would meet in Poland following the signing of a non-aggression pact between Hitler and Stalin. Allies, the young pair fell madly in love and pledged themselves to each other. With the war, it was clear this was not going to be a love that could be easily fulfilled, but when Hitler broke the non-aggression pact and the German Panzer divisions rolled into Soviet territory, the allies became enemies and Kira and Werner would be forced onto the battlefield to confront each other. In A Motherland's Daughter, A Fatherland's Son: A WWII novel, author Ellie Midwood asks the simple question; how could their love possibly survive the tumultuous and often horrific events of a war? Both of them would witness the true horrors and base behaviours of each other's armies, and would be forever profoundly changed by what they witnessed. Could they keep the spark of true love alive amidst the pain, suffering and sheer brutality that was the Second World War?

This is not the first book of Ellie Midwood's I have read, but A Motherland's Daughter, A Fatherland's Son would definitely have to rank as one of her finest works to date. The characters, especially Kira and Werner, are so wonderfully well developed and so believable that the reader is drawn into the story and wrapped up in their quest to somehow keep the light of love burning, despite the hatred and horror that is part of their everyday lives now. The author has tapped into a deep well of empathy within the reader and I found myself actively rooting for Kira and Werner, even to the point of talking to these characters as I read the story, something I rarely do. This is a real tribute to Midwood's ability to draw you deeply into her tales.

Many of the scenes contain graphic violence and pain, making them difficult to read. This was not driven by sensationalism, but more a need to grasp the depth of love that would be required to rise above the circumstances and keep the dream alive. Midwood explores the very worst and basest of the human condition, but tempers it beautifully with the finest qualities of humanity; compassion, understanding, tolerance, love and faith. I was deeply moved by this book and this love affair. It is a real triumph and I cannot recommend it highly enough to both lovers of the genre (WWII) and lovers of the indomitable spirit of humanity and love.

Swearing Off Stars
Danielle M. Wong
2018 Gold Medal
280 Pages
Check current price
Fiction - Historical - Event/Era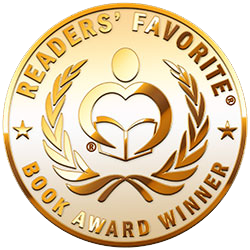 Reviewed by Christian Sia for Readers' Favorite

Swearing Off Stars by Danielle M. Wong is a historical romance with great twists. Meet Amelia Cole, a young woman who gets to be amongst the first women to study abroad at Oxford University. This might look like an opportunity of a lifetime for most people, but for Amelia, it is the best thing that ever happened as it offers her the freedom she couldn't enjoy in Brooklyn, living with her domineering parents. It is in Oxford that she meets and falls in love with a strong willed woman, a would-be actress, a fighter and staunch advocate for gender equality, Scarlett Daniels. But for political reasons, their romance is short-lived. Years roll by and Scarlett becomes a successful actress, but then a mysterious letter sets Amelia on a journey across oceans and continents for a woman she's loved and lost. Can what was lost be retrieved? It's for the reader to find out.

Swearing Off Stars is a very beautiful and engaging story with memorable characters and well-developed themes. The setting is well-painted and readers can visualize places and objects, and feel the cultural and political elements of the setting easily. I loved the powerful opening that immediately unveils the psychological state of the protagonist, giving the reader a faint idea of the conflict that is masterfully developed throughout the story. "It's a dark, starless night and part of me wants to turn around. There's so much energy inside my head, transitory thoughts and heavy regrets." The prose is impeccable and the first person narrative voice is arresting, pulling the reader irresistibly into the protagonist's point of view. Danielle M. Wong has a unique gift for plot and thematic development and she makes readers believe in her characters. The story is intelligently plotted, emotionally intense, and beguiling.
Contact Author -