The Women of Chateau Lafayette
Stephanie Dray
2021 Silver Medal
576 Pages
Check current price
Fiction - Historical - Event/Era
Reviewed by Heather Osborne for Readers' Favorite

Three women, three wars, and one castle. The Women of Chateau Lafayette by Stephanie Dray is a historical fiction novel spanning the lives and influences of Adrienne Lafayette, Beatrice Chanler, and Marthe Simone, each saga coming together at one remarkable spot: Chavaniac. Adrienne must stand by her husband, the famed General Lafayette, as he fumbles in the lavish court of Versailles through the Reign of Terror and his subsequent imprisonment. Beatrice is a staunch philanthropist, advocating for the Americans to aid the French during the First World War. Marthe is an orphan, who grew up to teach at Chavaniac, and finds herself a somewhat unwilling participant in the French resistance during World War Two. Each woman has her strengths and weaknesses, but all are formidable forces as they fight for what they believe in.

There are not enough words to praise Stephanie Dray's magnificent The Women of Chateau Lafayette. Certainly an epic novel, it's worth the time to read as Dray weaves together the lives of three evocative women. There were parts where I felt palpable heartbreak, especially in the life of Adrienne Lafayette. Her struggles, perseverance, and triumphs during one of the most harrowing events in French history were inspiring, as were her relationships with American dignitaries and presidents. Beatrice, likewise, rose above her humble beginnings as an actress and singer and became known to heads of state and ambassadors. She latched onto her cause and was a relentless force for good when the USA was hesitant to enter World War One. Dray also created a believable character in reluctant resistance fighter Marthe. I could feel her hesitance to put herself in danger, but her morals and ethics ultimately won. I highly recommend The Women of Chateau Lafayette to anyone with a passion for historical fiction and those who enjoy stories about strong, resilient women. This one will stick with me for some time, long after I've read the last page.
The Ones We Leave Behind
Deanna Lynn Sletten
2021 Gold Medal
414 Pages
Check current price
Fiction - Historical - Event/Era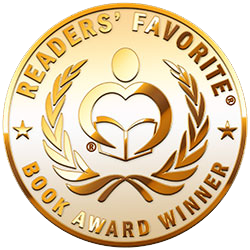 Reviewed by Sefina Hawke for Readers' Favorite

The Ones We Leave Behind by Deanna Lynn Sletten is a historical event/era novel that would appeal most to a mixed audience of mature young adults and adults who enjoy cross-generational stories. Two women from the same family in different time periods both had their lives changed forever. In 1955, a crime of passion leads to Anna spending decades in prison and leaving her two young children without a mother for most of their lives. In 2020, Diane's life changes when she answers her mother's phone, only to find out that the grandmother whom she did not know was alive was being released from prison. That one phone call brings about a meeting of grandmother and granddaughter as the two learn how similar they are and the difference that circumstance can make in the path one's life takes.

The Ones We Leave Behind by Deanna Lynn Sletten was a very well-written historical fiction novel with a thought-provoking cover image. The author did an amazing job of staying true to the different time periods during which the lives of the two women took place; the historical accuracy of the story really had me forgetting the fictional nature of the narrative at times. I did find the spousal abuse displayed in the book to be emotionally strong, and I found myself putting the book down for a break here and there, but the spousal abuse was needed for the story and the author did a good job of not making it emotionally scarring. Of the two women, I found myself connecting more with Diane as I just felt myself becoming emotionally attached to her and wanting to see where she would end up.
The Fourteenth of September
A Coming of Conscience Novel
Rita Dragonette
2020 Finalist
376 Pages
Check current price
Fiction - Historical - Event/Era
Reviewed by K.C. Finn for Readers' Favorite

The Fourteenth of September: A Coming of Conscience Novel is a work of fiction in the historical and cultural drama sub-genres, and was penned by author Rita Dragonette. Written for adult readers due to some sexual scenes and the use of explicit language, this thought-provoking novel possesses a unique perspective delivered during the historical peak of the Vietnam War. Our protagonist is Judy Talton, a Private First Class who realizes that the birthday draft would have meant her being sent to Vietnam if she had been a man. This sparks an incredible turning point for Judy in her attitude to war, the military, and the prospective future she has chosen, as well as the role of women in that future.

Author Rita Dragonette has crafted an intricate, emotive, political, and truly fascinating read which encompasses many different layers and is sure to give any fan of historical fiction a new and unique reading experience. Attention to detail in the historical period is evident through every page, especially in the formation of the social, cultural, and political attitudes which run rife in Judy's college as the drama unfolds. There is a strong nostalgia in the word choice and framing of the dialogue, but a modern sense of emotional resonance to the struggle of being a woman at such a time, especially one headed for the military life. Overall, The Fourteenth of September: A Coming of Conscience Novel delivers on its promise as a compelling and original read about one of the most debated wars in modern history.
This Day is Ours
Gretchen Jeannette
2020 Finalist
431 Pages
Check current price
Fiction - Historical - Event/Era
Reviewed by Vincent Dublado for Readers' Favorite

Gretchen Jeannette's historical romance novel This Day is Ours does not cease to thrill and entrance readers. The novel deserves to be popular. Even with the multitudes of historical romance novels published every year, Gretchen Jeannette's work stands out through her meticulous attention to detail and well-developed characters. A savvy description is becoming her trademark as a novelist. The story's backdrop is the brewing turmoil of the American Revolution. Back when the country was divided by loyalties and ideologies, Alexandra Pennington has her life well planned. Betrothed to a dashing king's man that any woman would not hesitate to marry, Alexandra's loyalty to her country and the man she vowed to marry will be tested by the emergence of Jack Flash, a rogue highwayman preying on the elites supporting British colonization.

This Day is Ours lies in the continuum between historical epic and boy meets girl drama, but Gretchen Jeannette strikes a balance between history and romance that dilutes the cliches prevalent in the romance genre. Popular fiction often employs time-tested tropes and a reader may begin to expect what might happen as the plot progresses. But the author fine-tunes the reader's involvement as she puts her heroine archetype into difficult choices that give readers a reason to wait and see what happens. Gretchen Jeannette could well find her name in the canon of beloved romance novels. Many historical romances may transport us into the olden days, but this book also ponders on the complexity of women's role in society and the anatomy of human desire.

It Happened in Tuscany
Gail Mencini
2020 Honorable Mention
410 Pages
Check current price
Fiction - Historical - Event/Era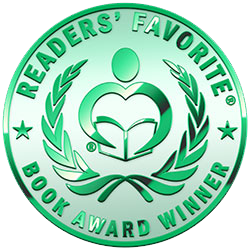 Reviewed by K.C. Finn for Readers' Favorite

It Happened In Tuscany is a dramatic work of women's fiction penned by author Gail Mencini. Accessible to all readers due to its clever and delicate approach to adult themes, this charming and intriguing story focuses on interpersonal drama, the after-effects of war and the theme of self-discovery, no matter where you are on life's pathways. Will Mills is a veteran soldier from the Second World War who was rescued by Italian partisans after one dangerous night in 1945. In the modern day, Will persuades his impetuous neighbor Sophie Sparke to accompany him on a journey to the hills of Tuscany to find the people who once saved his life. So begins an incredible journey through the demons and secrets of the past.

Author Gail Mencini has created a literary masterpiece in It Happened In Tuscany, which combines all the best elements of women's fiction, contemporary drama, and historical fiction into one. The characters are by far the strongest elements of this already-strong novel, and in both Will and Sophie readers are sure to find much that they can embrace and see reflected in themselves. Will's past haunts him terribly, and Mencini's emotive prose allows us access to his mind with beautifully painted word-portraits of his bitterness and pain. Sophie is an independent soul that readers can relate to, learning more about the world and herself as the plot goes on. What results is an emotionally full tale with a powerful story arc and some excellent reflective moments that will stay with you long after reading.
Torn Asunder
Renny deGroot
2020 Honorable Mention
312 Pages
Check current price
Fiction - Historical - Event/Era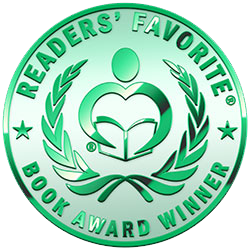 Reviewed by Grant Leishman for Readers' Favorite

Torn Asunder takes us back to the "Troubles"; the Irish Easter Uprising of 1916. Whilst the English were busy fighting the First World War, the republican factions in Ireland saw the opportunity to rise up and declare the Irish Republic, united and separate from the despised English. Author Renny deGroot tells us the story through the eyes of an idealistic sixteen-year-old, Emmet Ryan, whose entire family is caught up in the struggle for Irish freedom. Although the uprising was short-lived, it provided the platform for what was to come in later years as Ireland struggled for independence. Emmet Ryan quickly realized his ideals were right but his heart wasn't quite in the violent struggle, given his distaste for blood and gore, unlike his boyhood chum, Liam. Emmet's best option to help the Irish cause would be through words not violence, as a reporter who was not afraid to put forward the republican viewpoint in his articles. Emmet meets and marries the beautiful Bridie but always at the forefront of his mind and that of his family is the dream of a United Ireland, certainly not the partitioned Ireland that they had ended up with. His heart, if not his body, was with the infamous IRA and the dreams of a free and united Ireland would permeate everything his family thought and did for the next thirty-odd years.

Torn Asunder takes us deep inside the minds and hearts of the Irish Republican movement. The characters created by author Renny deGroot could have easily stepped out of the pages of history to meet us. Emmet and Liam provided the perfect counterpoint as two views of the republican struggle. Whilst both believed passionately in a united Ireland, they both took very different paths to try to realize their dream; Liam with armed struggle and Emmet with words and politics. What came shining through this story for me was the impact we as parents have on the development of ideals within our children. Emmet and Bridie's daughter was a strong, independent woman in her own right but incubated from a young age with the heroic deeds of her Daddy and "Uncle" Liam in 1916 and the tales of Irish heroes and martyrs at her father's knees, it was always certain Maeve would take up the republican cause. When a historical novel helps readers put history into perspective and especially understand the enmity that underlies a historical cause, the writer has done his or her job perfectly. I can say that I understand Irish separatism and unity and the cause of the republicans now, more than when I first picked up the book. I can pay the author no greater tribute than that. This is a fascinating read that focuses much more on character than action, as many similar novels are wont to do. I loved it and can highly recommend it.
Mendelevski's Box
Roger Swindells
2020 Bronze Medal
320 Pages
Check current price
Fiction - Historical - Event/Era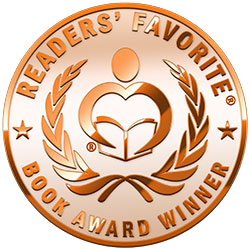 Reviewed by Emily-Jane Hills Orford for Readers' Favorite

Simon is the sole survivor of his family in Roger Swindells' novel, Mendelevski's Box. His father was a watchmaker, his talents sought after by wealthy patrons across the Netherlands. The family went into hiding shortly after the Germans invaded, but someone betrayed them and the family was sent to Auschwitz. Simon returns, bent on finding out who betrayed his family, who sent them to their deaths. What he finds is a country struggling to survive after the Germans were routed: people who starved or froze to death for lack of food and fuel, non-Jews who lost family members and were injured in unspeakable ways, and so much suffering. There isn't much left of his Jewish community: most of the Jewish population was sent to death camps, never to return. His home is owned by a Dutch family (non-Jewish). And there continues to be a lot of anti-Semitic fervor amongst the Dutch people. Home is not what he remembered. Reconnecting with good people, those who helped during the war and others helping him after the war, Simon discovers a box left behind by his father, well hidden. The contents provide the young man with clues to help him unravel what really happened: how they were betrayed and by whom.

Roger Swindells' novel, Mendelevski's Box, is a passionate tale that almost reads like a memoir. The sad plight of the Jewish people, and many others for that matter, at the hands of the Nazis during World War II has been written about in countless ways. Earth-shattering and heart-wrenching as it was during the war, what about the aftermath? What happened when those who survived the Nazi death camps returned to their homes? In great detail, the author presents the sad and sorry state of the Dutch people at the end of World War II. He outlines the ongoing distrust and anti-Semitism that remains ripe and he presents an almost unfathomable life. The plot reads like a memoir, a mystery, and a journey of discovery as Simon struggles to define a place for himself in this new world, the aftermath of barely surviving hell on earth. As he follows his goal of unmasking the betrayer, he comes to the sad realization that the Jewish population were not the only ones to suffer greatly. And, many Dutch people were continuing to suffer terribly in the aftermath of the German occupation. As he unravels what happened to his family, Simon discovers a soul mate and, unexpectedly, falls in love. The journey continues as the two seek to find their place in this new world that is rising slowly from the ashes of disaster. A compelling and heart-wrenching tale of courage and survival.
In the Realm of Ash and Sorrow
Kenneth W Harmon
2020 Bronze Medal
352 Pages
Check current price
Fiction - Historical - Event/Era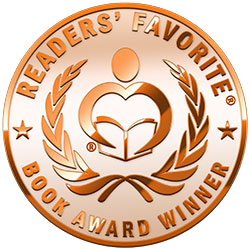 Reviewed by Saifunnissa Hassam for Readers' Favorite

Kenneth W. Harmon's historical fiction novel, In the Realm of Ash and Sorrow, is set in Japan, 1945. Micah Lund, a bombardier, falls to his death as his B-29 breaks up over Hiroshima. He knows he is dead, but his spirit is alive. On another plane of existence, he connects to the living world around him, and to the realm of other spirits. Kiyomi Oshiro, a war widow, saw Micah fall to his death. Kiyomi and her eight-year-old daughter Ai struggle every day with the war's brutal hardships. Ai's and Kiyomi's spirits can leave their bodies when they are asleep. In this realm of spirits and dreams, Micah meets with them and draws closer to them. Micah's life changes profoundly as his hatred and intolerance towards the Japanese turn into guilt and compassion.

I greatly enjoyed reading Kenneth W. Harmon's In the Realm of Ash and Sorrow because at the heart it is a story of love and forgiveness. I loved the richly imagined characters, dialogue and vivid details that bridge the realm of spirits and the living. I was struck by the anguish and poignancy of the relationship between Micah and Kiyomi as they struggle to understand each other. I liked Kiyomi's strong and courageous character, as she tells Micah that there is only "ash and sorrow" in war. I loved Ai's character. She is convinced Micah has a significant purpose in their lives and they soon become friends. I liked Micah's character development, his life in the US, the contrast with life in Japan, and living as a spirit. Micah's journey turns inwards as he must make a difficult choice toward the end of the story. A compelling and thought-provoking novel indeed!
The Women of Great Heron Lake
Deanna Lynn Sletten
2020 Silver Medal
424 Pages
Check current price
Fiction - Historical - Event/Era
Reviewed by Ankita Shukla for Readers' Favorite

The Women of Great Heron Lake by Deanna Lynn Sletten connects two women who married into the same Madison family but exited decades apart from each other. When, after over a year of fighting pancreatic cancer, Nathan passed away, his wife, Marla Madison, felt free. After marrying Nathan, she had quit her job and devoted her life to caring for her daughter, Reese, and her husband. Now that Reese was an adult and her husband had passed away, suddenly she did not know what to do with the time available to her. Outside her family, she hadn't formed any real connection with people. With nothing else to do, she threw herself into renovating her mansion. It was during one of these renovation times that she found the journal of the first Mrs. Madison, Alaina. As she delved deeper into the journal, she shivered at the eerie similarities between her and Alaina.

The Women of Great Heron Lake by Deanna Lynn Sletten reflects on the lives of women -- now and then (the year 1875). Although born decades apart, both Marla and Alaina went through drastic changes after marrying wealthy men. Alaina was happy taking care of her father's business and living the life of a spinster, but when she met Nathaniel, she could not resist his charms. Gradually, he manipulated her into adjusting her life goals to accommodate his dreams. Eventually, Alaina lost the one thing she craved the most: her freedom. Similarly, Marla, too, had lost track of her goals after marrying Nathan. When he died, she struggled with finding her purpose in life. The plot will resonate with many women who alter their personalities and passions to fulfill their expected duties as a wife and mother.

This is a story of hope and second chances. Deanna Lynn Sletten makes a smooth transition between the present (Marla's story) and the past (Alaina). The mindset and mannerisms remain authentic in both the timelines. This book is heaven for architecture enthusiasts. The descriptions of the houses and mansions are so crisp that they transport you inside these spacious structures. Emotions run high as Deanna Lynn Sletten narrates the sacrifices that Alaina made in the name of love and marriage. Patriarchal society's flawed and biased rules are laid bare in the form of a gripping plot. Women supporting women is the backbone of the story as well. I recommend The Women of Great Heron Lake by Deanna Lynn Sletten to readers who enjoy a slow-paced story that highlights a woman's search for her identity.
The Lords of the Wind
The Saga of Hasting the Avenger, Book 1
C.J. Adrien
2020 Gold Medal
339 Pages
Check current price
Fiction - Historical - Event/Era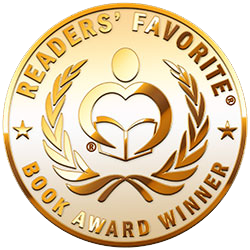 Reviewed by K.C. Finn for Readers' Favorite

The Lords of the Wind is a work of fiction in the historical and action sub-genres and was penned by author C. J. Adrien. The first novel in The Saga of Hasting the Avenger, this is a work for adult readers due to the inclusion of violence, scenes of a sexual nature, and the use of explicit language. Set during the exciting and bloodthirsty age of the Vikings, our central protagonist is Hasting, and we see him during his first experiences which truly shape him for the avenger he will go on to become. Orphaned, sold as a slave, and then adopted into Viking life, the story recounts Hasting's first great difficulties, his early love affairs, and the path that would lead him to become a famed warlord throughout all of history.

It is clear that author C. J. Adrien is both a historian and a writer, for the prose is filled to the brim with interesting and accurate details about the Viking period that are sure to have fellow history fans deeply fascinated. There is, however, an intelligent balance between historical research and the furthering of the narrative, and the pace of the novel holds up well and moves along without too many breaks for exposition. One of the things which most captivated me was the unique sense of dialogue, which reads well for a modern audience but still manages to keep a sense of the true atmosphere of the Viking times. There is never a jarring moment that would take you away from the period, which leads to a fully immersive reading experience that truly captivates an audience. Overall, I would highly recommend The Lords of the Wind to historical fiction fans everywhere.
Contact Author -